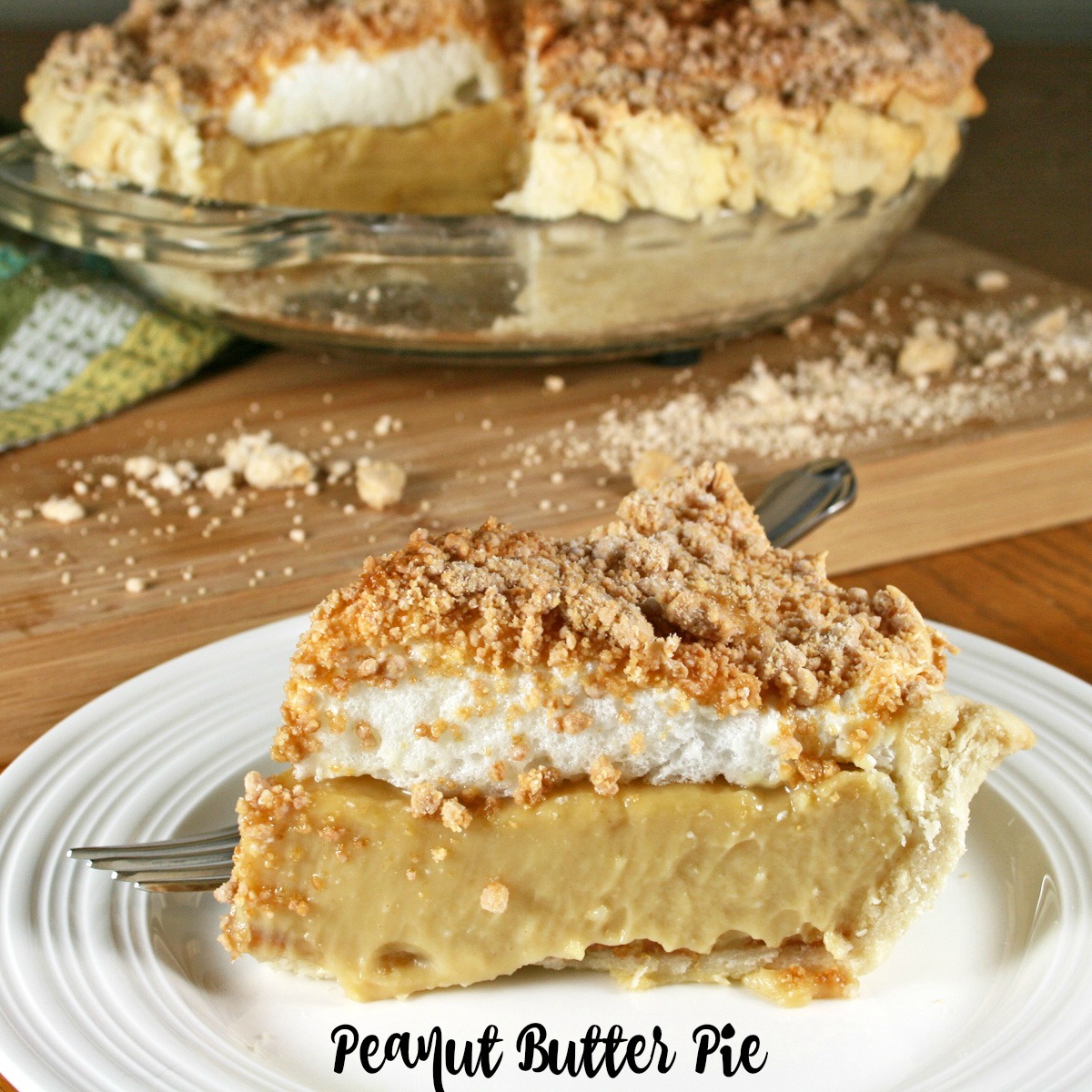 Peanut Butter Pie
This is perhaps my most favorite pie ever. All of my life I was never much of a pie eater, a few bites and I was good. That is until one day I stopped at Big Bob Gibson's in Decatur, AL. On a busy weekend there I was told by one of the waitresses they sometimes make 1000 pies for the weekend. I can't even imagine being the person who has to make this many pies weekend after weekend.
I remember my first night I worked in a gourmet restaurant and I was hired to make salads. I just wanted my foot in the door so I agreed to take the job, after all how difficult is it to make salads. I remember going home after my first 6 hour shift and I had made over 500 individually made and dressed salads. I dreamed of salads in my sleep that night so I can only imagine how a person feels making that many pies.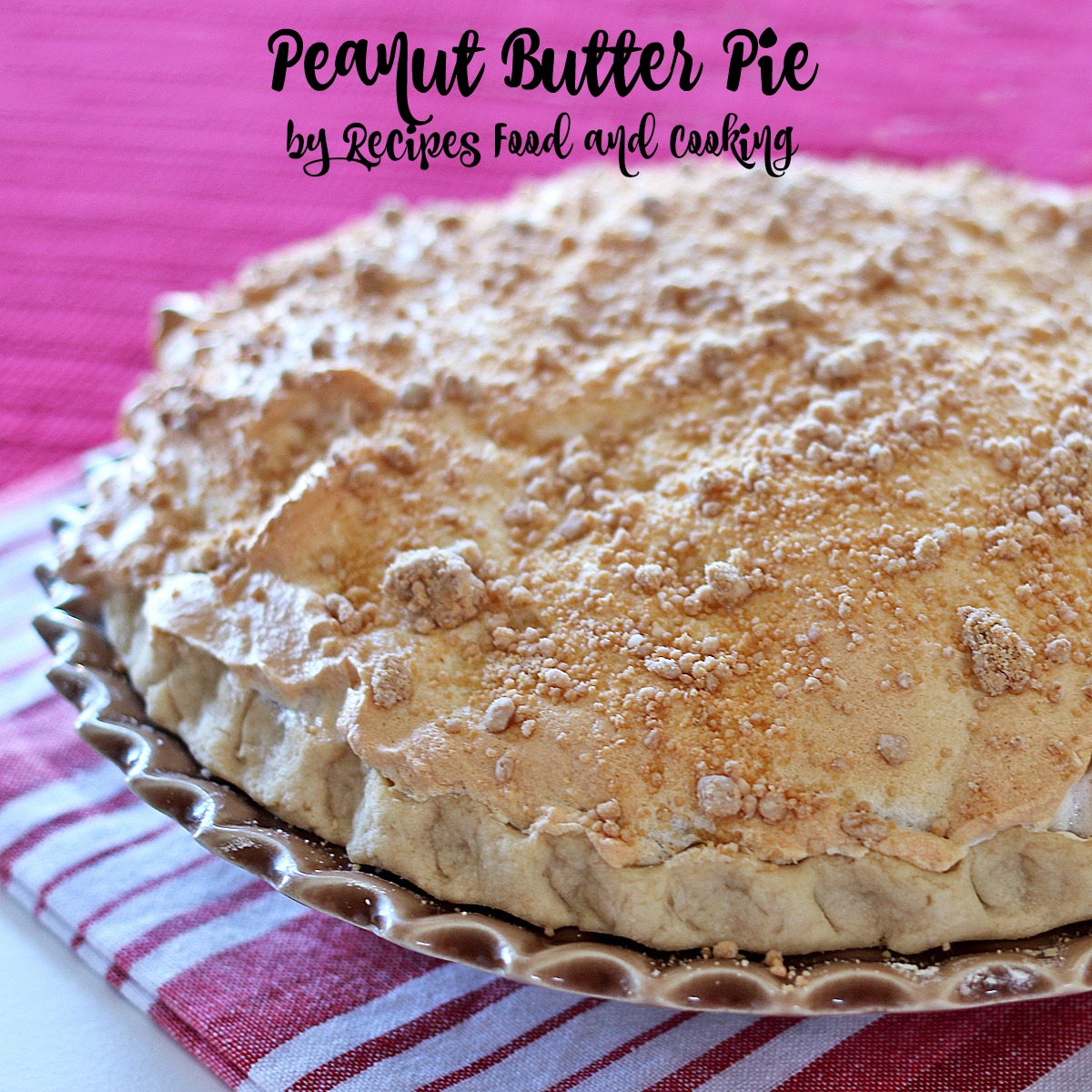 They always made a good chocolate cream pie which I learned on Saturdays if you called ahead no matter how busy they were they would set aside a piece for you if you were a regular. Every weekend they started having a special pie just for the weekend and that's when I learned about peanut butter pie much like the one here.
One of the things I first noticed was that their pie crust was different than any I had before, it was a pie crust made with lard. So okay I started there and much to my delight found out that a pie crust made with lard is so easy to work with, is always flaky and even a crust challenged person like I am could make a great pie crust. Win, win, right? I now make the pie crust with half lard and half butter. Next I decided to use my favorite vanilla pudding and add peanut butter to it, with a few minor adjustments I had the filling I was looking for. So what was left was what were the bursts of peanut butter in the pie made with. I looked everywhere trying to figure it out and finally found someone talking about peanut butter and confectioners sugar in a candy they were making with an illustration and I knew exactly how I was going to get those peanut butter bursts.  I had finally figured out the missing step. Put it all together and this Peanut Butter Pie is divine.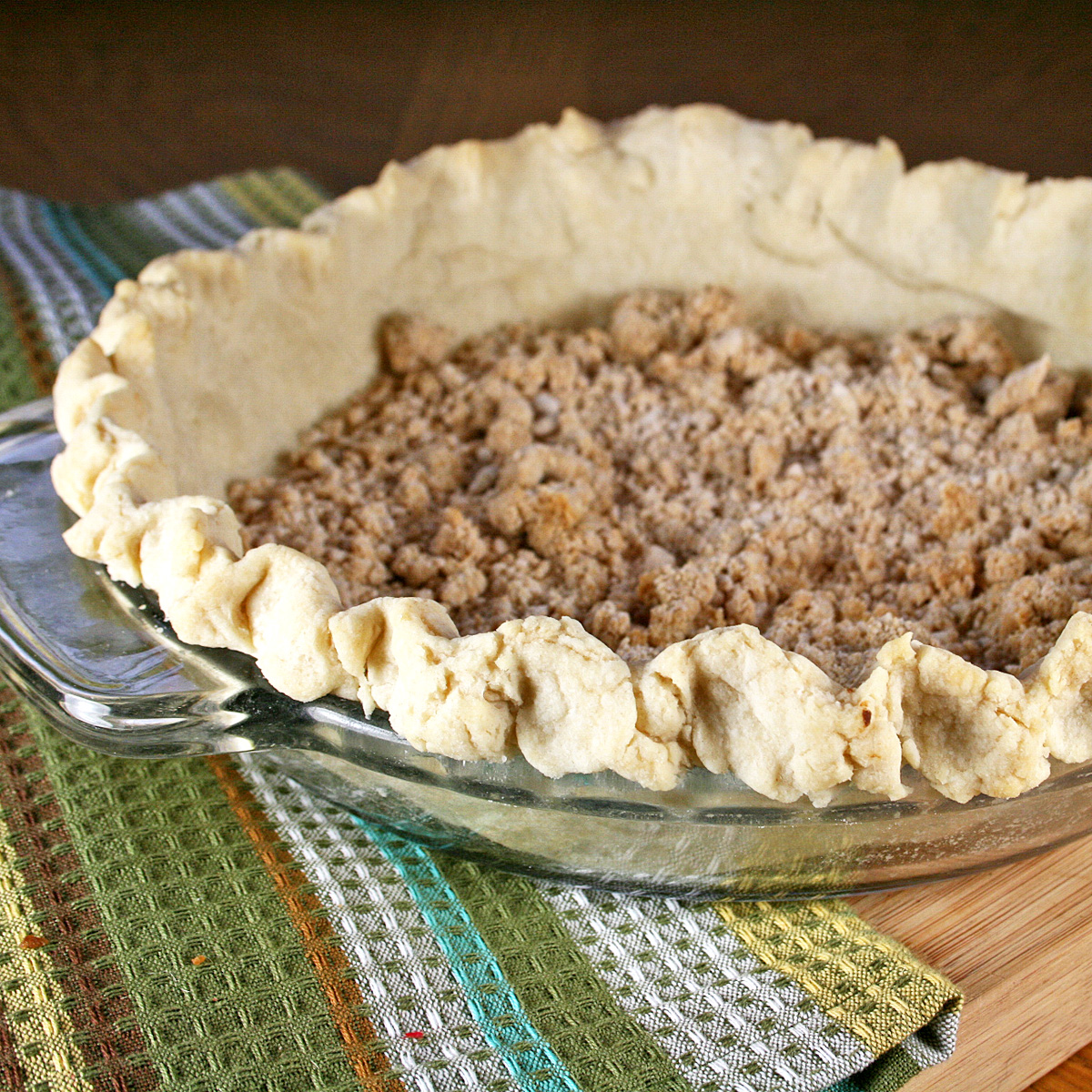 Half of  the peanut butter crumbles go on the bottom before the filling, the remaining crumbles are on top. Add the filling and then the meringue.
Top with the remaining crumbles and bake for 20 – 30 minutes. Meringue should be lightly browned.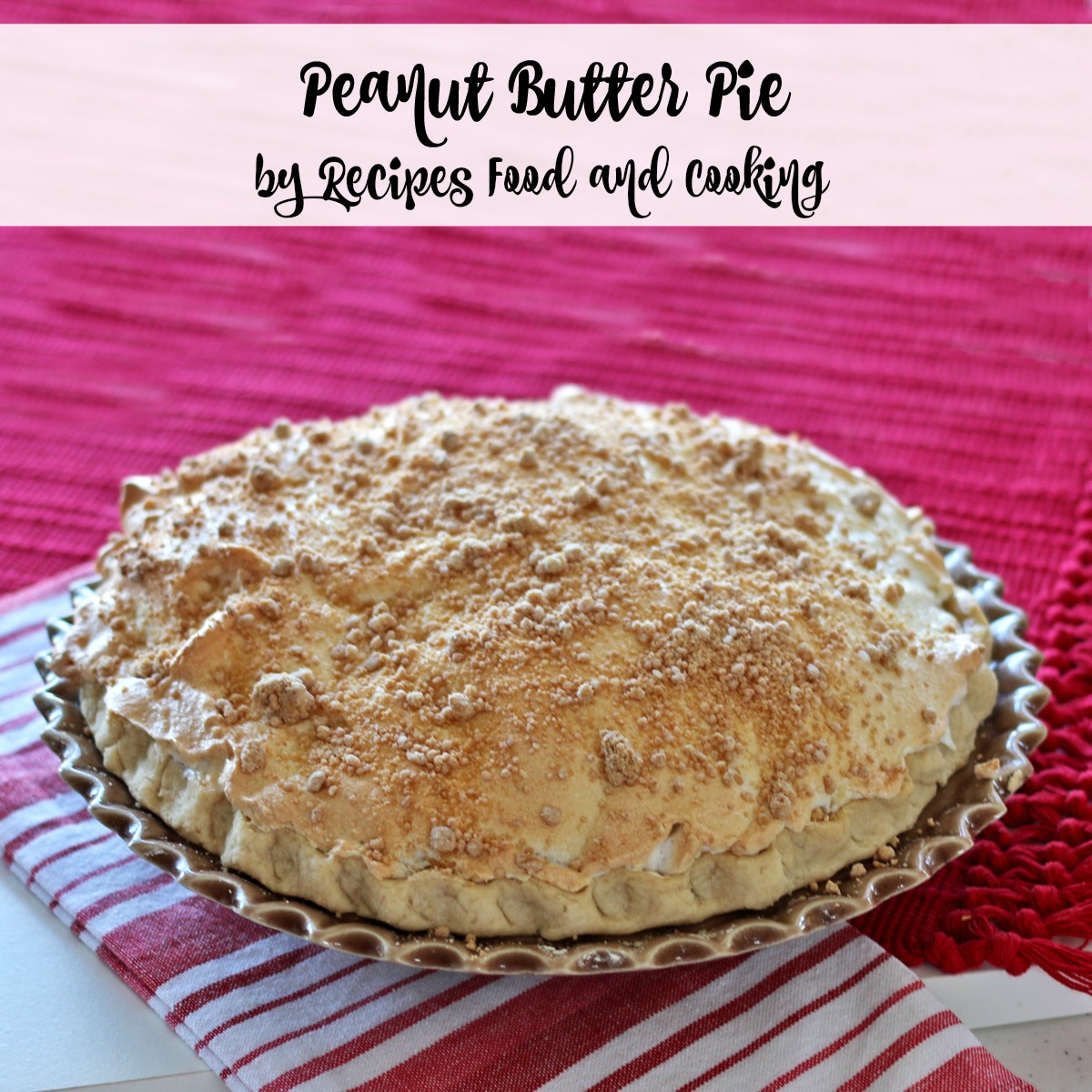 Peanut Butter Pie
Prep time:
Cook time:
Total time:
Creamy peanut butter pudding with peanut butter crumbles, airy, light meringue makes up this delicious peanut butter pie.
Ingredients
Crumbles
1/2 cup peanut butter
1 cup confectioner's sugar
Filling
1 cup peanut butter
3 cups milk
1 cup sugar
dash salt
1 1/2 teaspoons vanilla
4 eggs, separated
6 tablespoons cornstarch
1/3 cup sugar (for meringue)
Lard Pie Crust, link above
Instructions
In a small bowl, add the confectioner's sugar and 1/2 cup of the peanut butter. Cut sugar into peanut butter with a fork until mixture is crumbly. Place half of mixture in bottom of baked pie shell, reserve remainder for top.
In large sauce pan, add the egg yolks, milk, sugar, peanut butter, vanilla, salt, and cornstarch. Cook over medium low heat until thick, stirring constantly (I used a whisk). Pour over peanut butter crumbles in the pie crust.
Beat egg whites until foamy, add sugar. Continue beating until soft peaks form. Spread over top of pie, being careful to seal at edges. Sprinkle remainder of peanut butter crumbles over top of pie.
Bake at 325 for thirty minutes.
Refrigerate for several hours before serving.
Notes
Cool and refrigerate for 4 hours.
Try another of our pie recipes?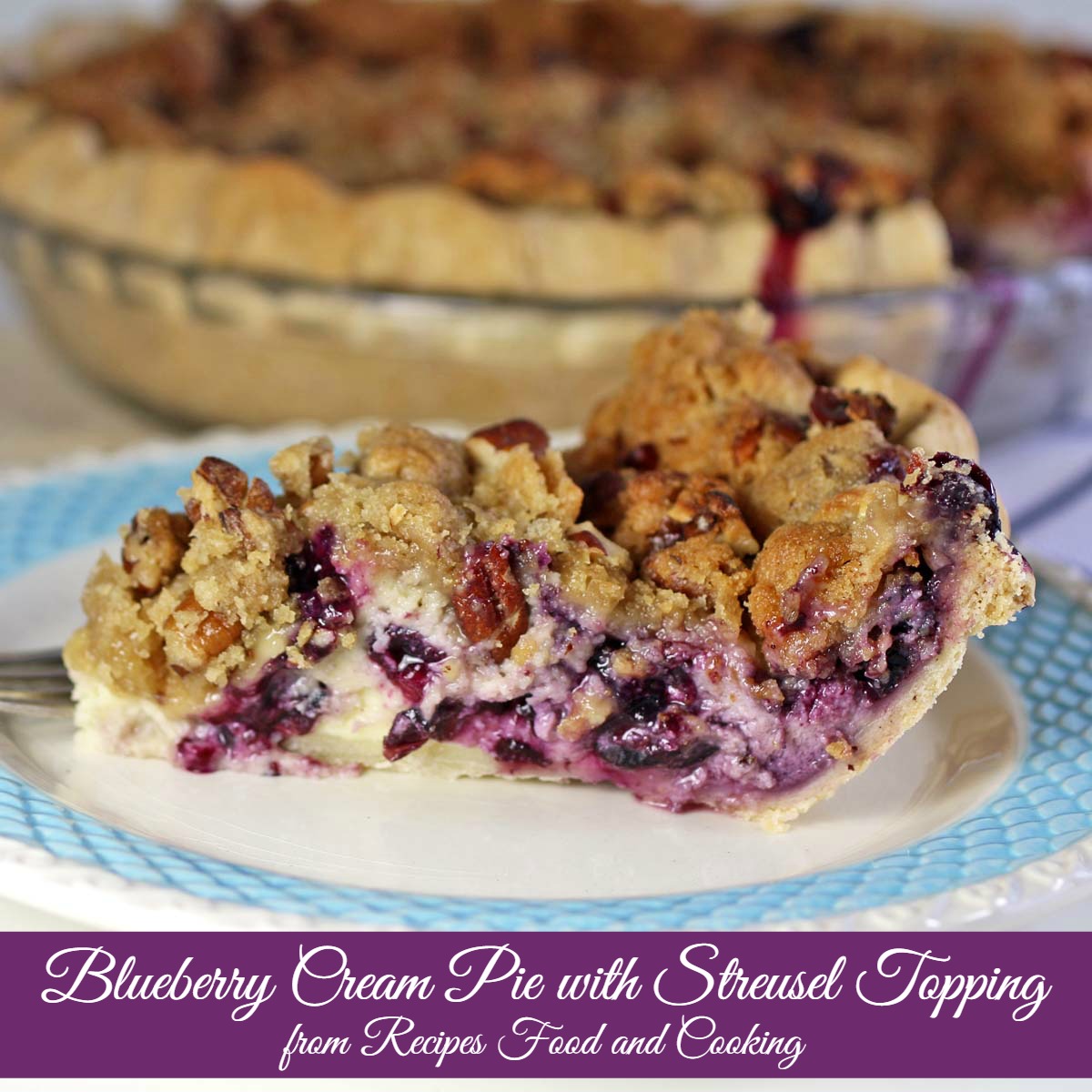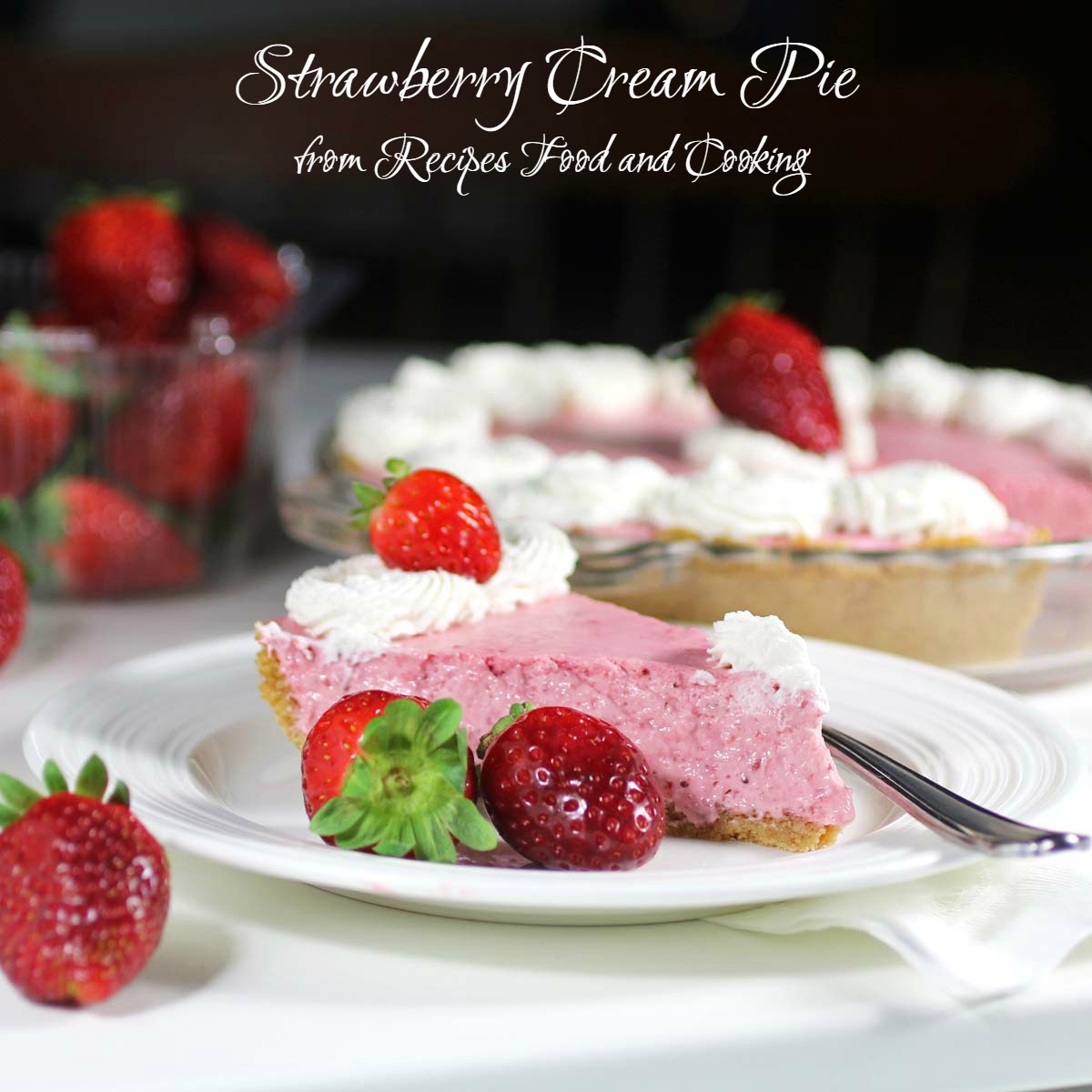 Sugar Free No Bake Pumpkin Pie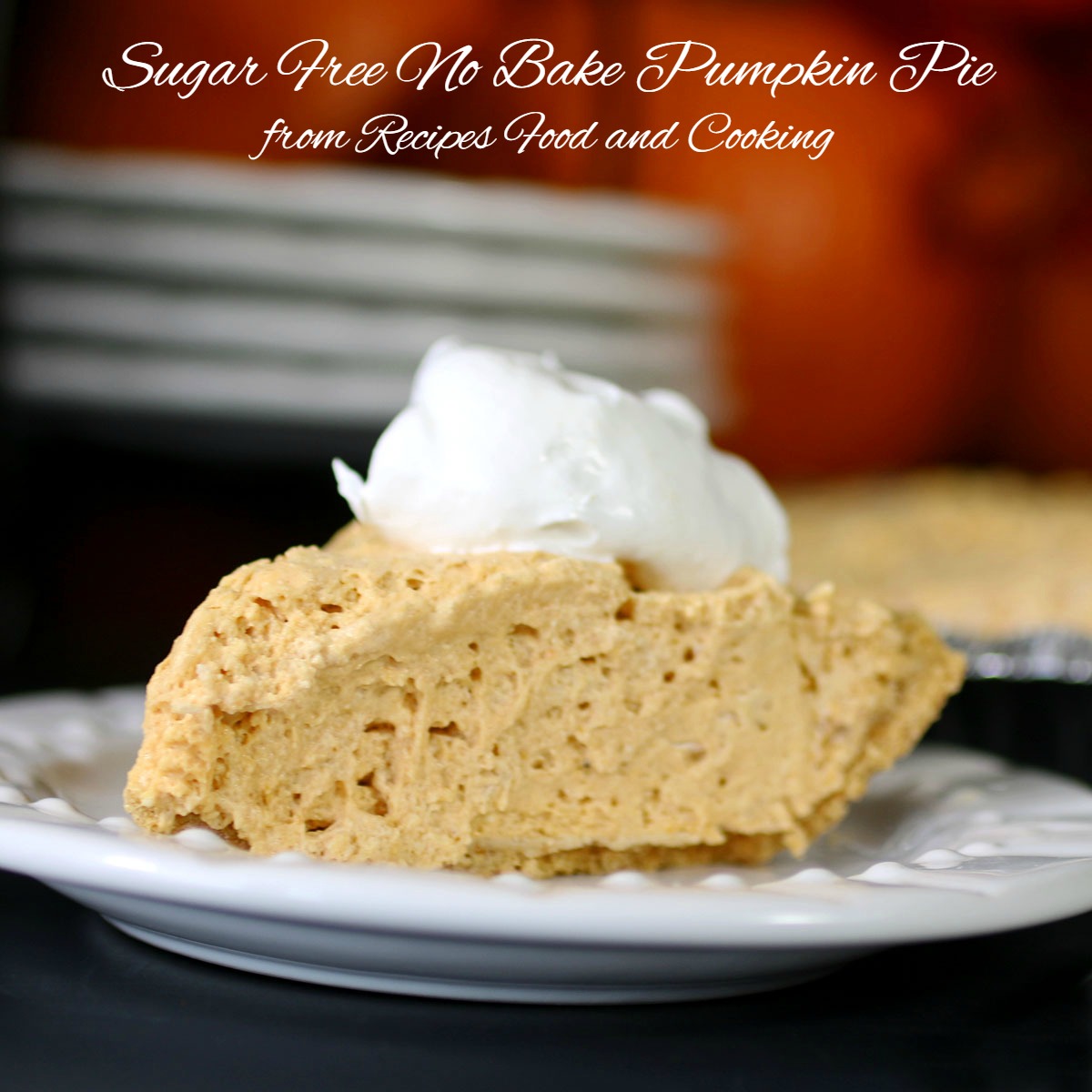 Pin It!