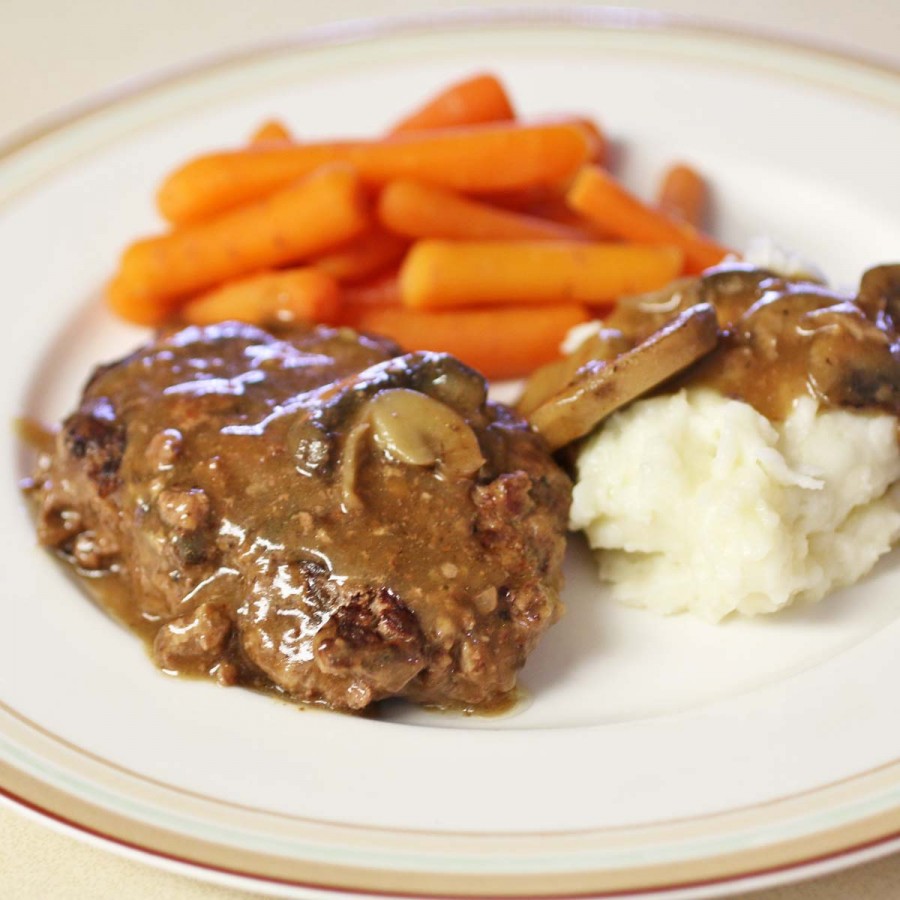 Salisbury Steaks with Mushrooms
When was the last time you made Salisbury Steaks. We don't make them often enough at my house. One night last week they made a return to our dinner table. I used a really lean Certified Angus Ground Beef to make them and topped them off with a mushroom gravy.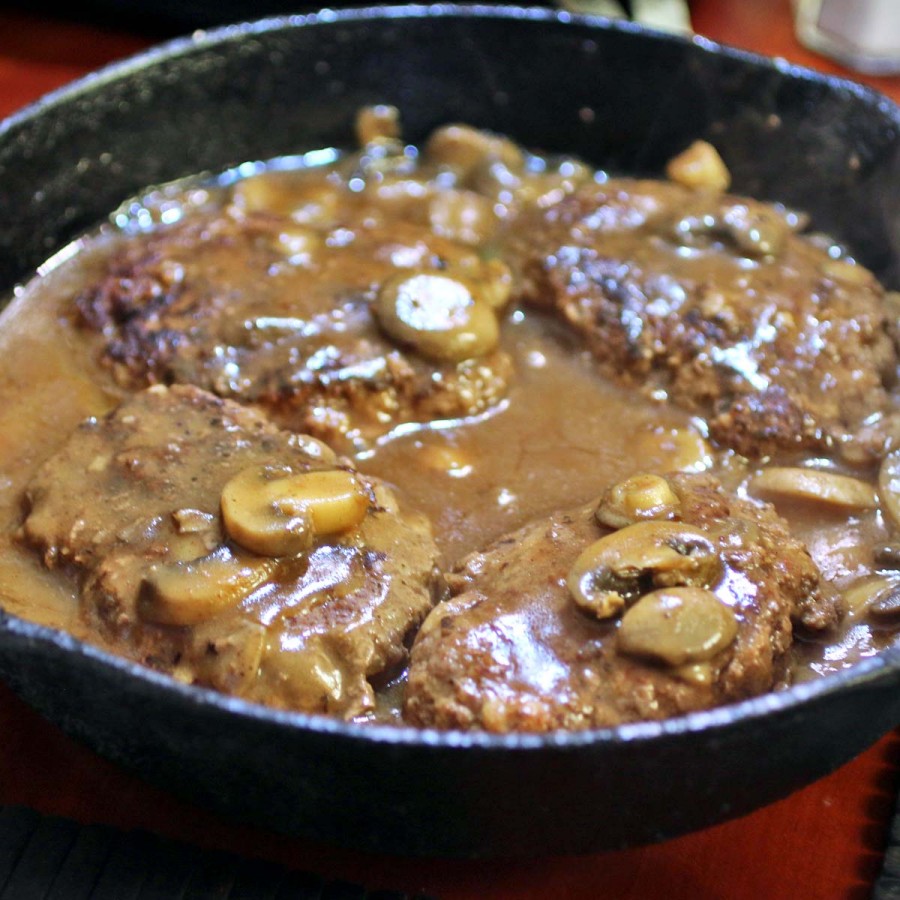 One of the things I love about this dish is that you can have it on the table in about 30 minutes. Serve with mashed potatoes and steamed carrots.
Salisbury Steaks with Mushrooms
Prep time:
Cook time:
Total time:
Ground beef steaks topped with a mushroom gravy.
Ingredients
1 1/4 lbs. Ground sirloin
1 cup fresh bread crumbs
1/2 cup diced onion
salt
pepper
oil
8 ozs. fresh mushrooms
2 teaspoons beef base
water
2 tablespoons flour
Instructions
Add the bread crumbs, onion, salt and pepper to the ground sirloin. Mix well.
Form into 4 oval patties.
Brown the patties with a little oil. Add a half cup of water and cover pan. Cook over medium heat for 10 minutes.
Add the mushrooms to the pan. Cover and cook for another 10 minutes.
Add another cup of water to the pan with the beef base.
Mix together the flour with a little water. Stir until smooth. Stir it into the pan. Bring to a boil and cook until thickens. Taste to adjust seasoning.
Maybe you'd like to try our recipe for?
Grilled Pork Chops with a Dijon Balsamic Herb Glaze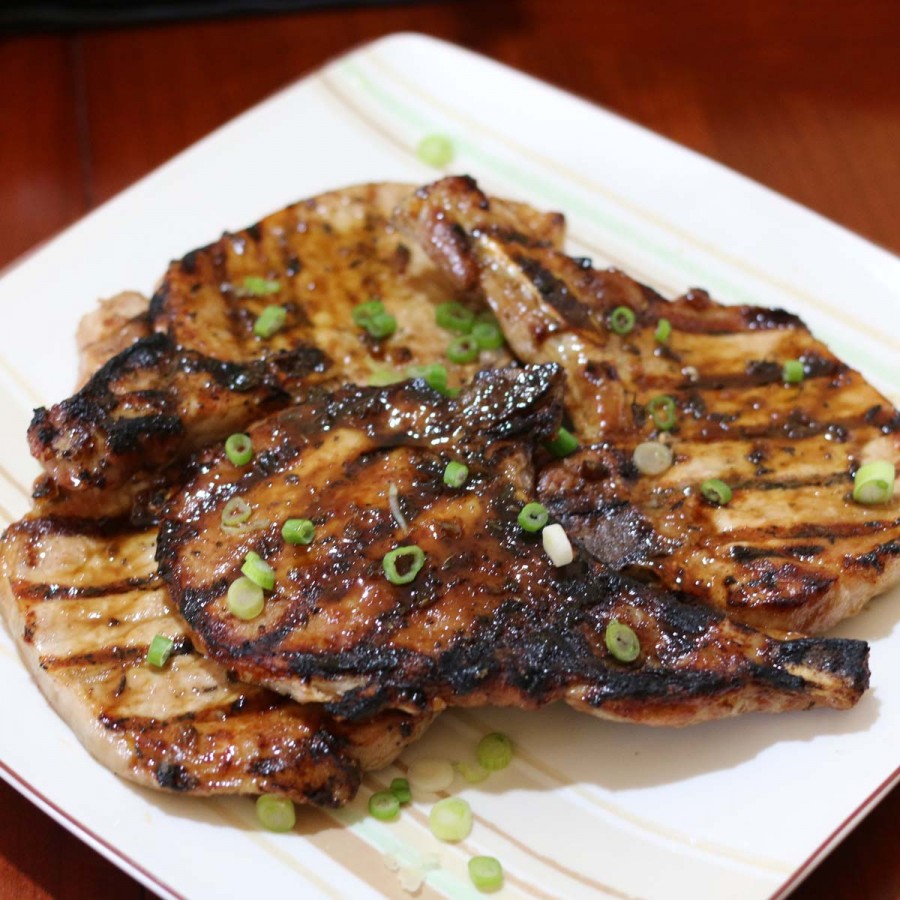 Crock Pot Pork Tenderloin Marsala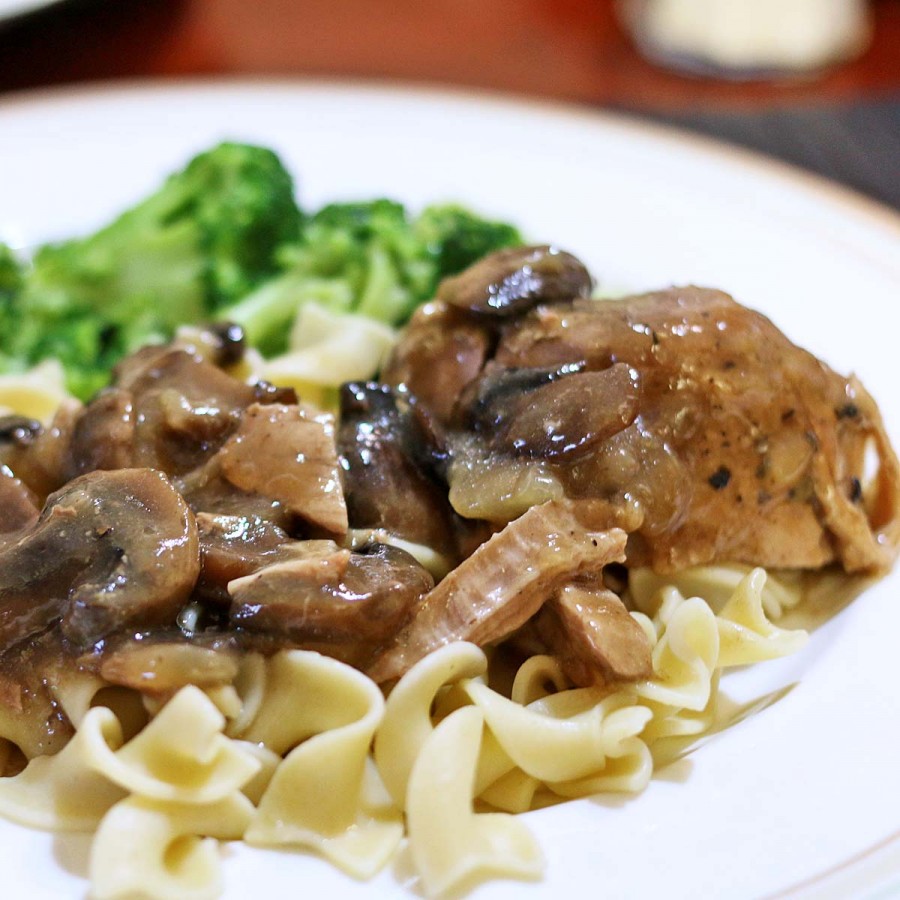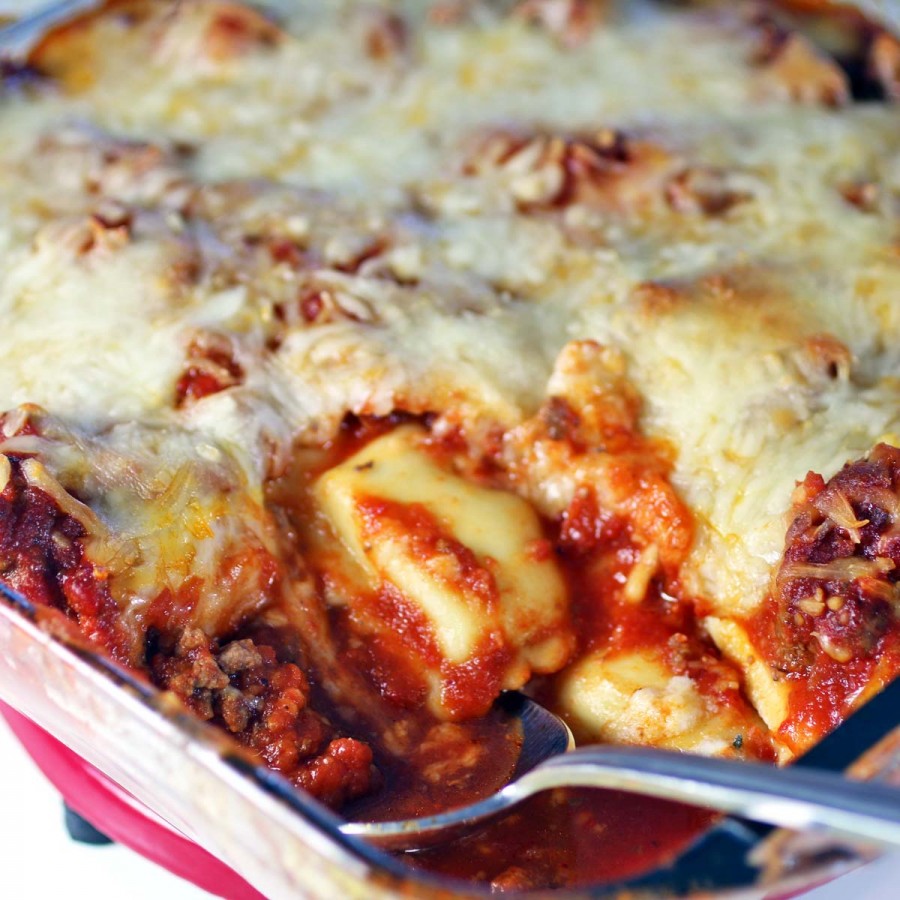 Pin It!