This is a sponsored post written by me on behalf of Classico Riserva. All opinions are 100% mine.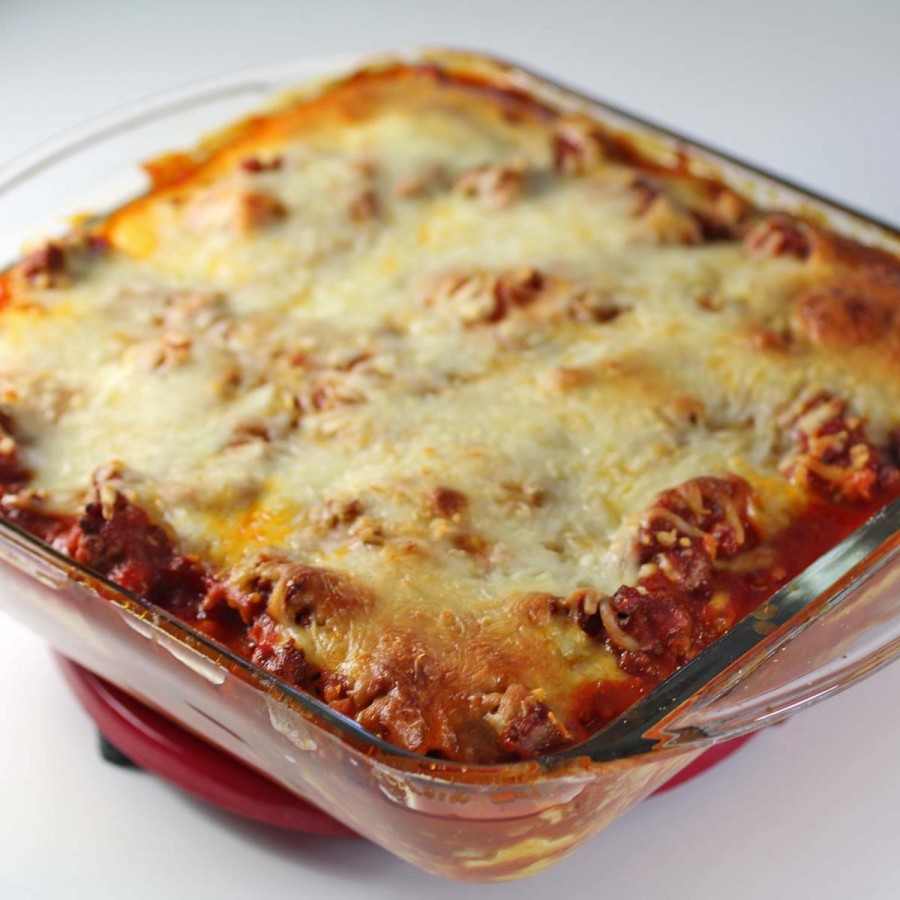 BAKED RAVIOLI CASSEROLE
Summer's finally here! I've finally found a jarred spaghetti sauce that I can really get into. When I make my homemade sauce I cook it all day. Now for me being in the kitchen all day is fun but in the summertime I want to spend as little time as I can in there. Thanks to Classico Riserva Pasta Sauce I can whip up a gourmet healthy meal in about a hour.
Classico Riserva are made using all natural ingredients with no artificial flavors and sugar added. Classico Riserva's vine-ripened tomatoes are picked at the peak of sweetness and are perfectly balanced with herbs and spices, extra virgin olive oil and a pinch of sea salt, then slowly simmered to perfection. With the first bite you'll know you're fixing something special. It's like opening up a bottle of good wine when you open a jar of this gourmet sauce. Classico Riserva is the newest addition to the Classico line of pasta sauces and is available in five varieties including: Marinara, Eggplant & Artichoke, Roasted Garlic, Arrabbiata and Puttanesca. "Open a bottle of the good stuff!"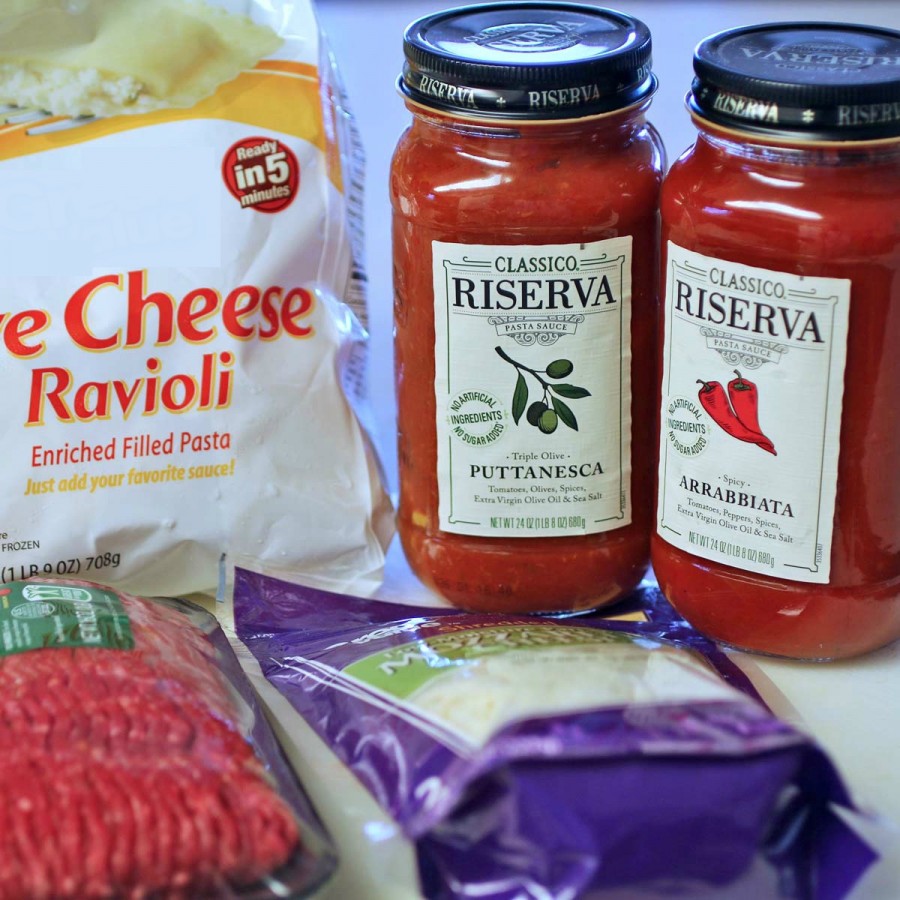 Gather all of your ingredients first. I love that this recipe only uses 4 ingredients!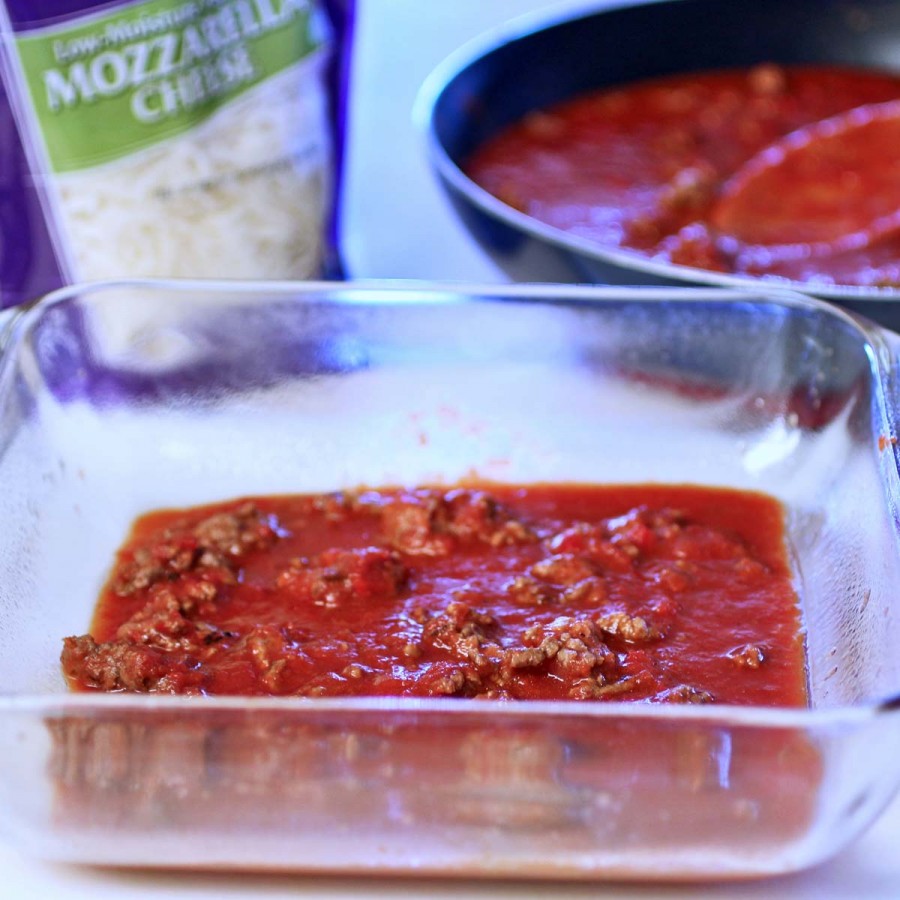 Brown your ground beef or turkey if you desire. Add 1 jar of Classico Riserva Arrabbiata Sauce to the pan with 1 cup of water. Place enough sauce on the bottom of the casserole dish;to just cover it.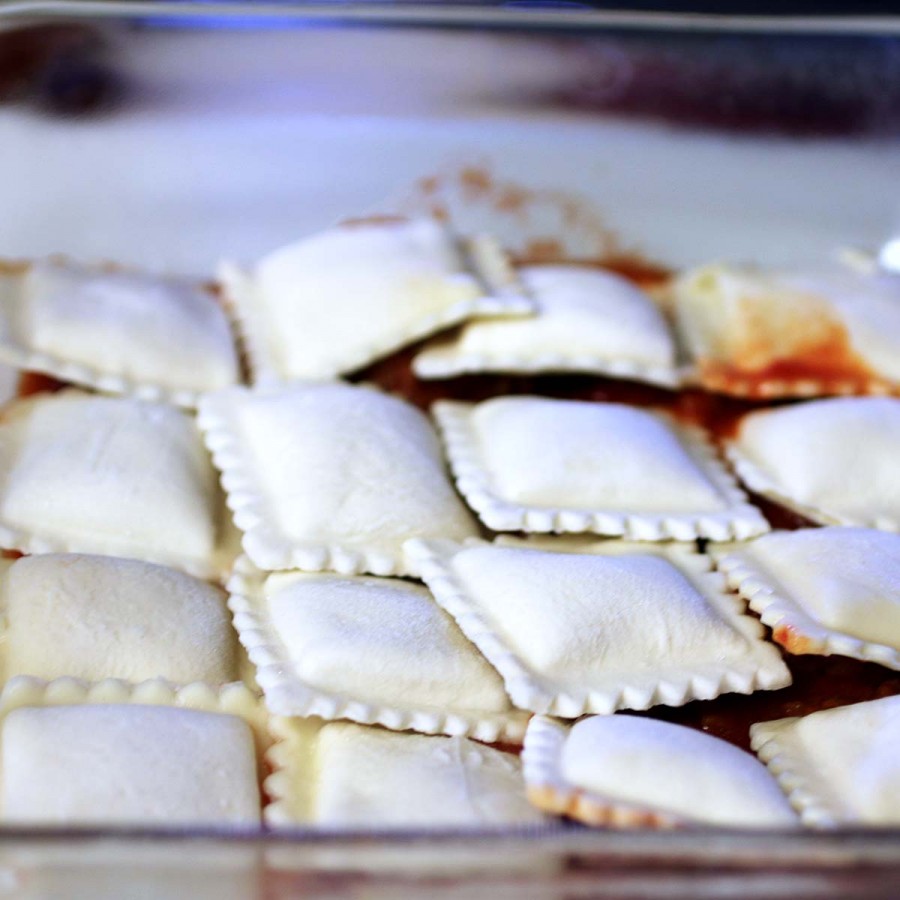 Next add a layer of the frozen ravioli on top of the sauce. I love that their is no need to thaw the ravioli first, making this a quick and easy dinner for a weeknight.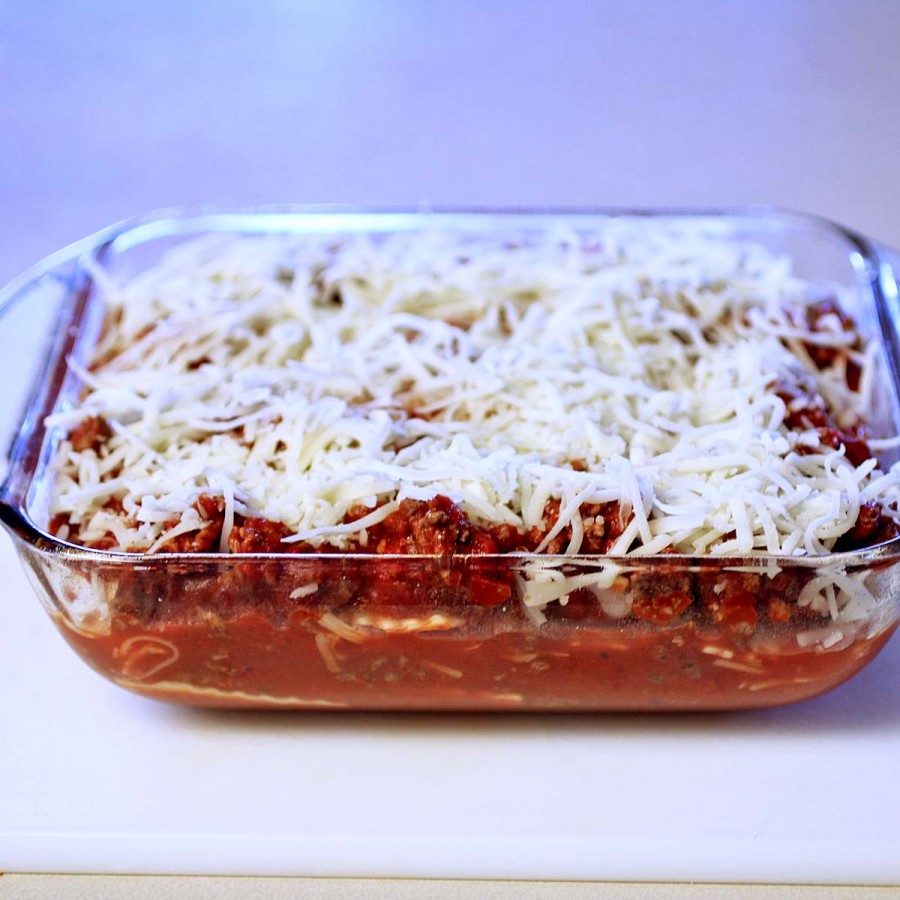 Add a layer of sauce and top with the cheese. Repeat. Then bake at 350 for 45 minutes.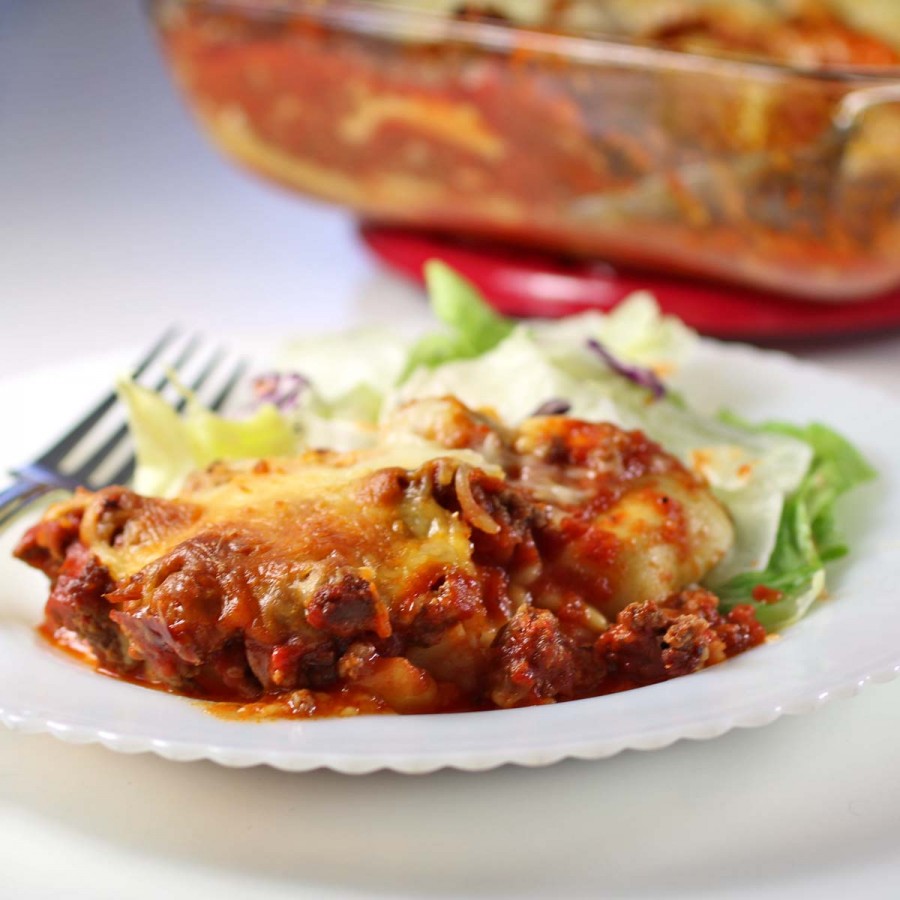 You're going to love this sauce, I promise! You can adapt this recipe so many ways. Leave out the beef for a vegetarian or side dish. Add some chopped zucchini, grated carrots or a layer of blanched cauliflower.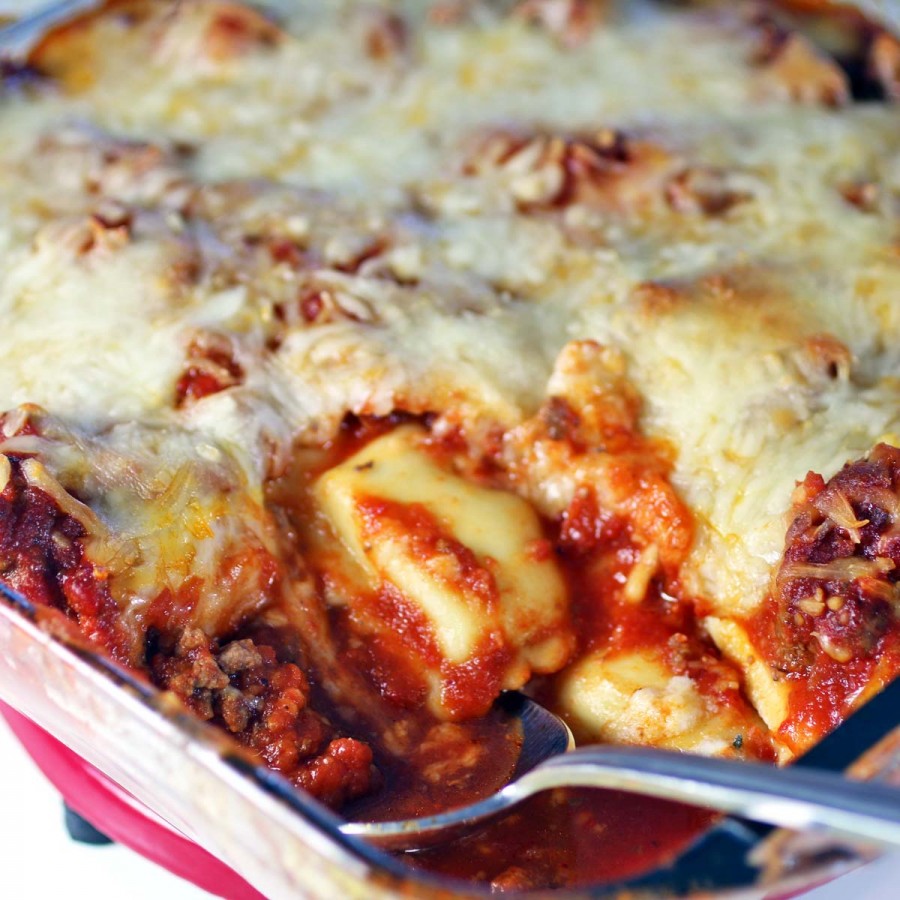 Dig in!
Baked Ravioli Casserole
Prep time:
Cook time:
Total time:
Ravioli in Classico Riserva Arrabbiata Sauce and smothered with cheese.
Ingredients
1 jar Classico Riserva Arrabbiata Sauce
25 oz. bag frozen ravioli
1 lb. ground beef
2 cups mozzarella cheese
1 cup water
Instructions
Brown the ground beef in a saute pan. Add the Classico Riserva Arrabbiata Sauce and 1 cup water. Mix well.
Spray a 9 x 9 oven proof casserole dish with cooking spray.
Spread a thin layer of sauce on the bottom of the dish.
Add a layer of the frozen ravioli.
Add a layer of sauce.
Add half of the cheese on top.
Repeat this process ending with the cheese on top.
Bake at 350 degrees for 45 minutes.
Let set a few minutes before serving.
Classico is sponsoring a giveaway and 3 lucky people will win a VIP Coupon for free product up to $6.99.  Submit your recipes to me using the Classico Riserva Sauces by 06/20/2016. Pictures welcomed!
Follow Classico on Facebook, Pinterest or YouTube.
Pin It!