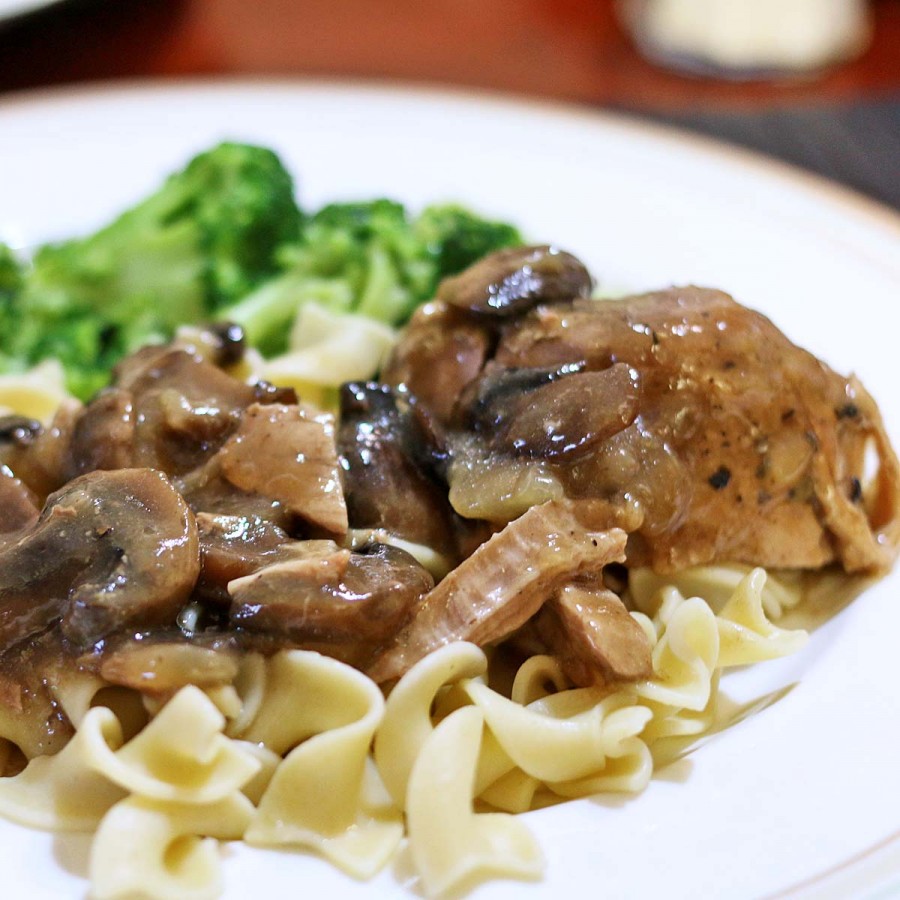 Crock Pot Pork Tenderloin Marsala
Dinner last night was this awesome Pork Tenderloin with Marsala Sauce. I made it in the crock pot and it couldn't be easier. It was also done in 6 hours cooked on a low setting.
I started off by removing the silver skin on the pork tenderloin. Just use a sharp knife and cut right under it to remove it from the tenderloin. It really isn't edible so make sure to do this. Then I seasoned the tenderloin with salt and pepper. Next I browned them quickly in a saute pan in a little oil. I removed them to put them in my crock pot. I used my 9 x 13 crock pot which I have really come to love. Then I browned the onions and added them on top of the tenderloins. Then I sauteed some mushrooms and added them also. I deglazed  the pan with the Sweet Marsala and added it to the pan.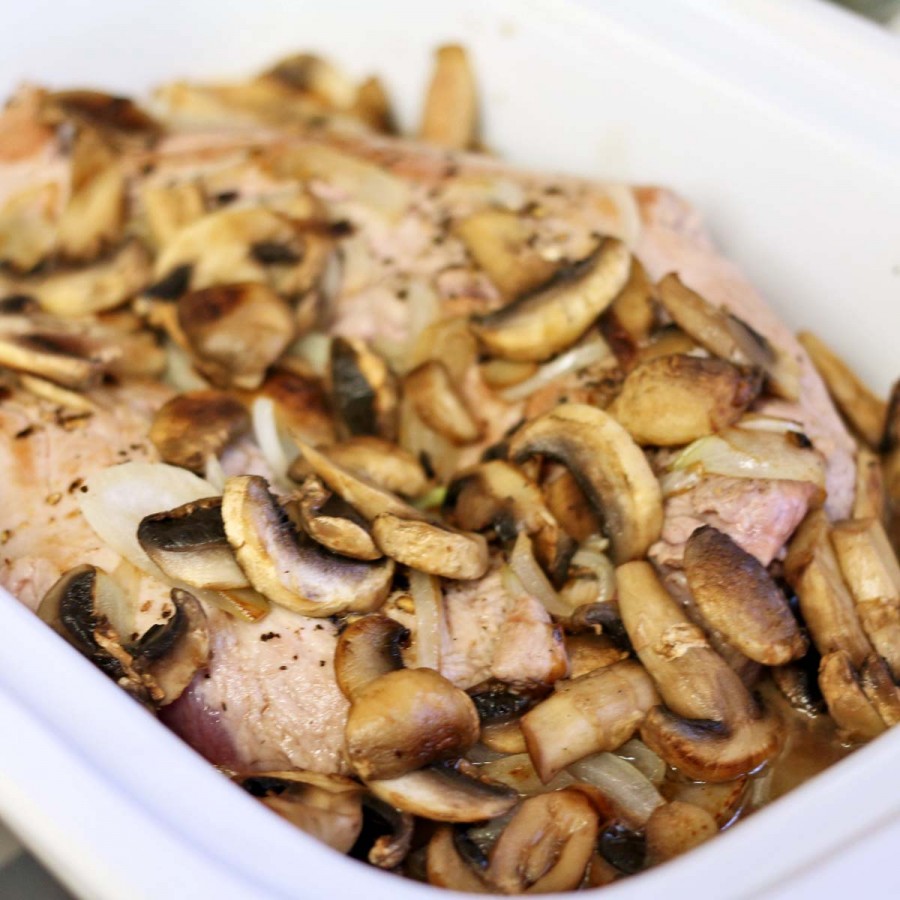 6 hours later here is the result. I thickened the sauce with a little cornstarch before serving.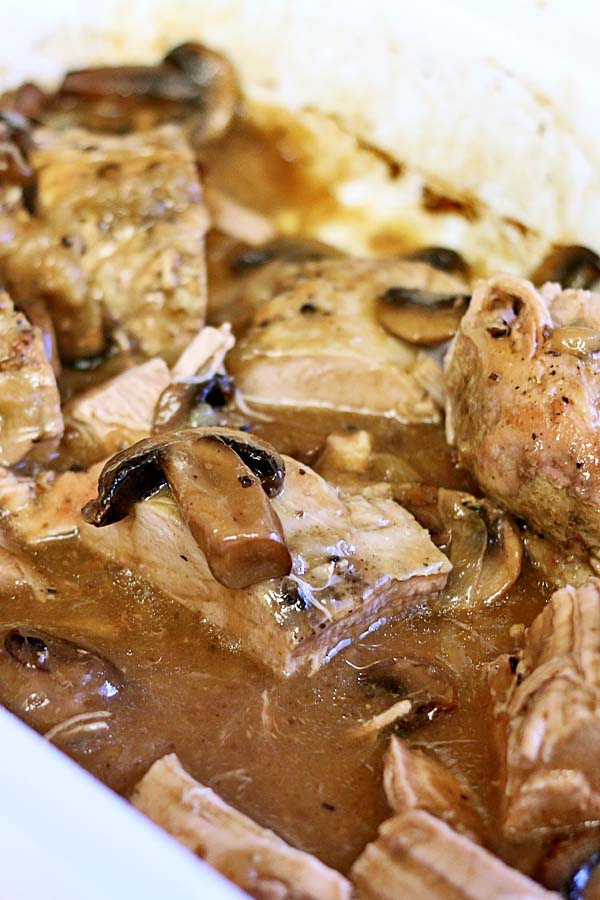 I served it over egg noodles and some broccoli on the side.
Crock Pot Pork Tenderloin Marsala
Prep time:
Cook time:
Total time:
Crock Pot Pork Tenderloin with Marsala Sauce and Mushrooms and Onions
Ingredients
1 package pork tenderloins
8 oz. mushrooms
1 medium onion
1 tablespoon oil
salt and pepper
3/4 cup Sweet Marsala wine
1/2 cup water
1 tablespoon cornstarch
3 tablespoons water
Instructions
Remove the silver skins from the pork tenderloin. Season well with salt and pepper. Put a little of the oil in a saute pan. Brown the tenderloins on all sides. Put in crock pot.
Cut the onions into a medium dice. Saute the onions in a little of the oil until lightly browned and wilted. Add to the crock pot.
Slice the mushrooms. Saute the mushrooms in the remaining oil until starting to turn brown. Add to the crock pot.
Add the marsala to the pan you sauteed the pork, onions and mushrooms in. Bring to a quick boil. Add the water and pour over the tenderloin in the crock pot.
Cook on low for 6 hours.
Mix the cornstarch and 3 tablespoons water together. Stir it into the sauce. Let cook for another 10 minutes or until thickened.
Serve over egg noodles.
Notes
You may need a little more or less of the cornstarch. You need enough that it thickens the sauce. It will depend on the amount of liquid you ended up with. I thickened mine right in the crock pot.
Follow me on Facebook, Twitter, Pinterest or Instagram to see what I post!
Maybe you'd like to try our recipe for?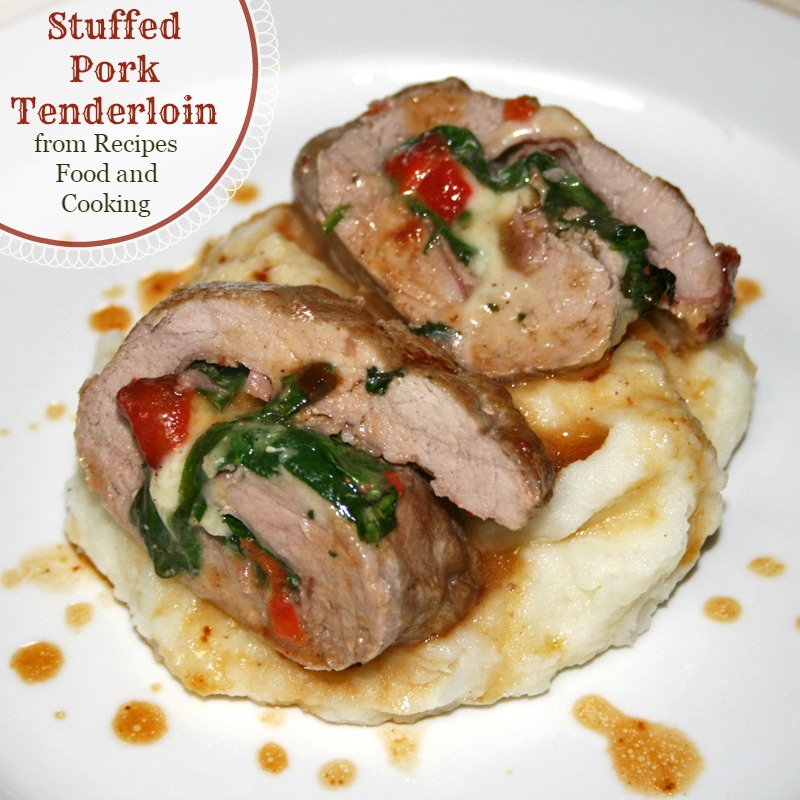 Hatch Chiles Pork Stew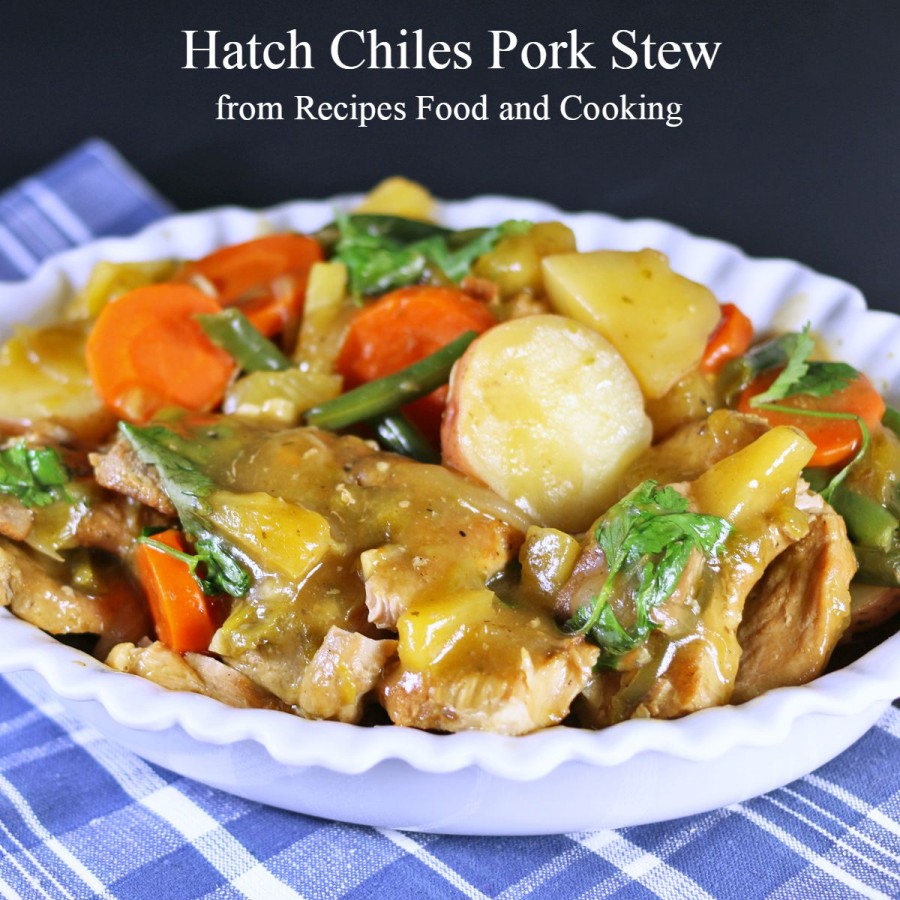 Crock Pot Teriyaki Pork Tenderloin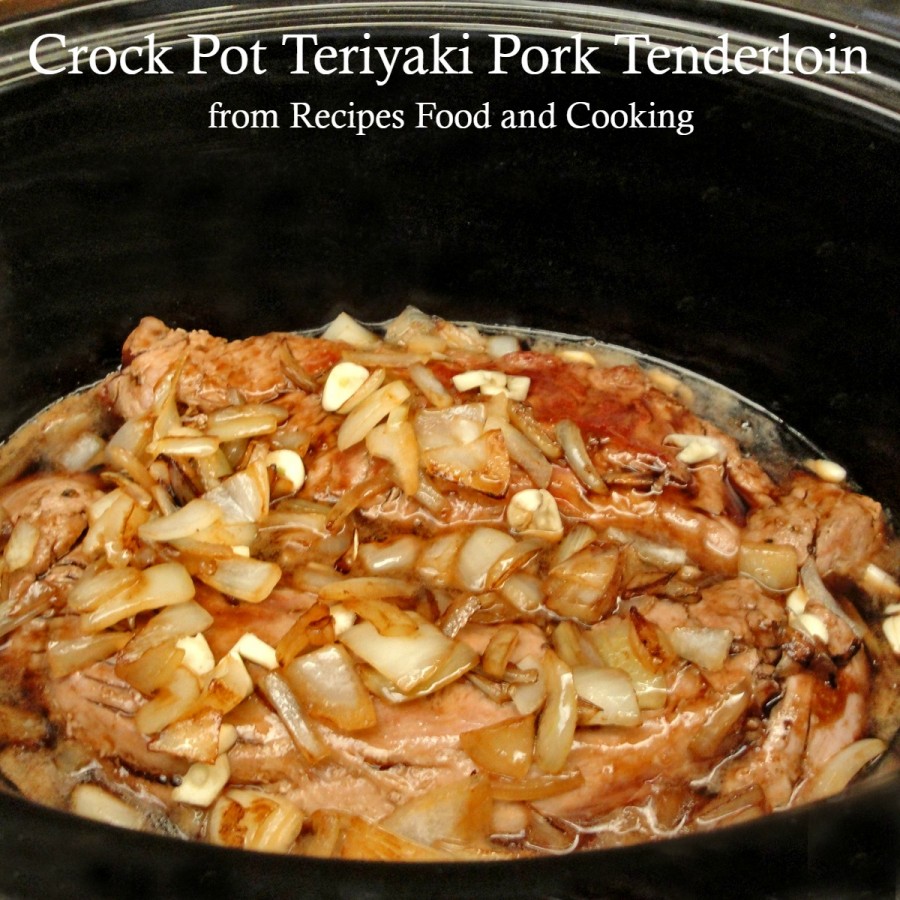 Pin It!