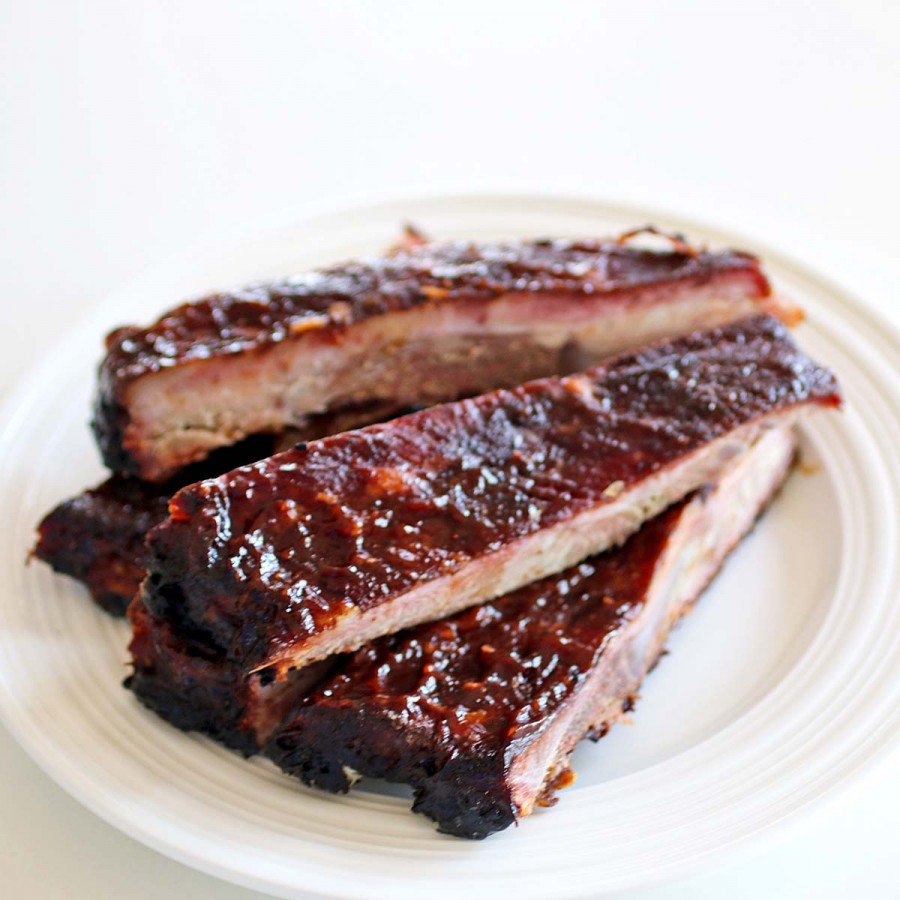 St. Louis Spareribs
For the first time ever I cooked St. Louis Style spareribs. I have always been a fan of baby back ribs and that changed today. These have some much more meat on them. I cooked them in my kamado grill but any grill will work as long as you can have the heat source away from the ribs. I let these cook slowly for about 3 hours at 225 degrees before putting them in foil and finishing them in the oven.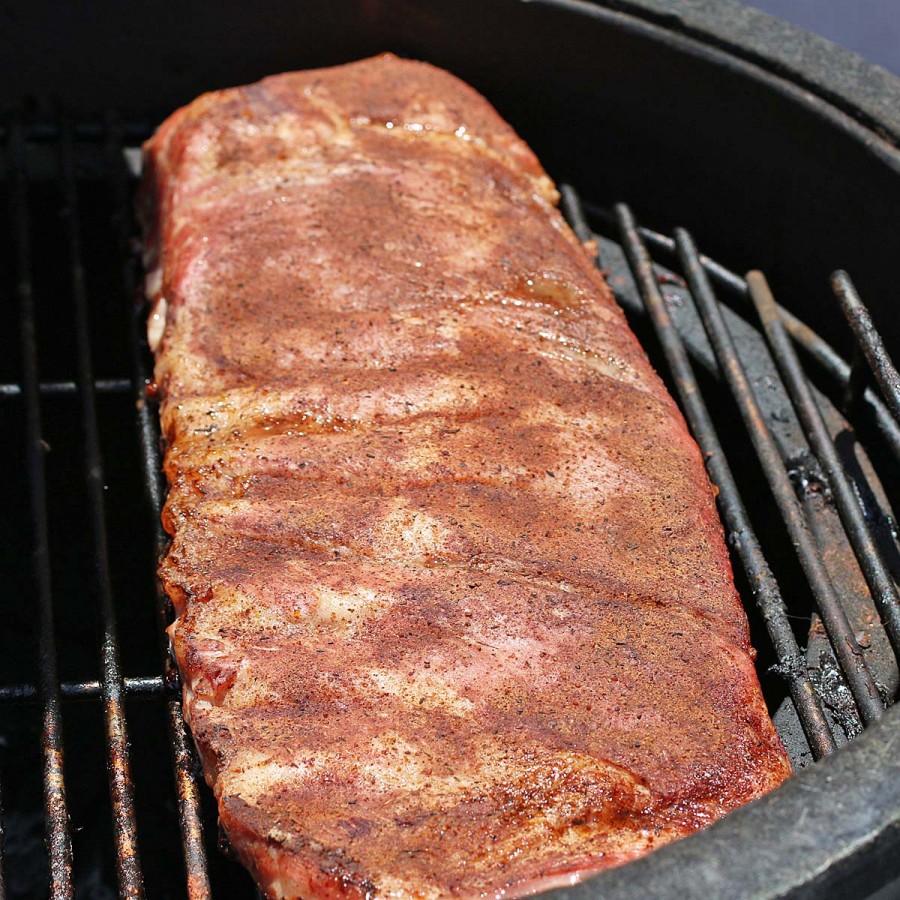 Just starting out. Smothered in my favorite BBQ seasoning from Penzeys, Barbecue of the Americas.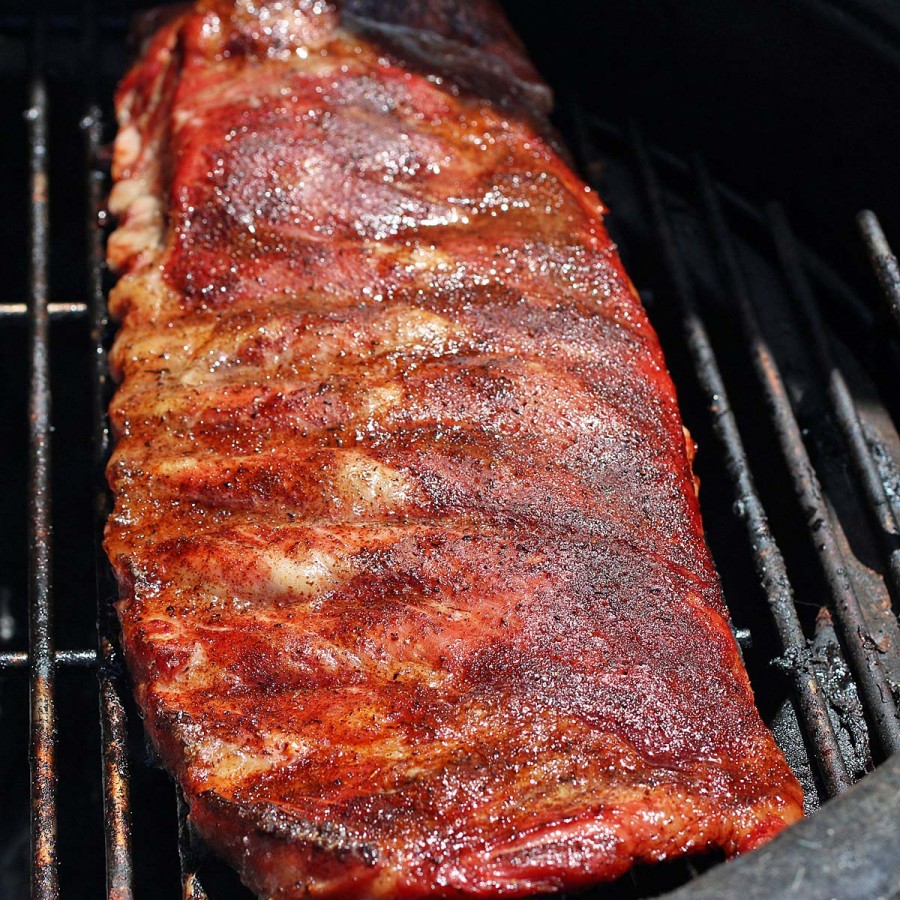 2 hours on the grill, were on for a  total of 4 hours.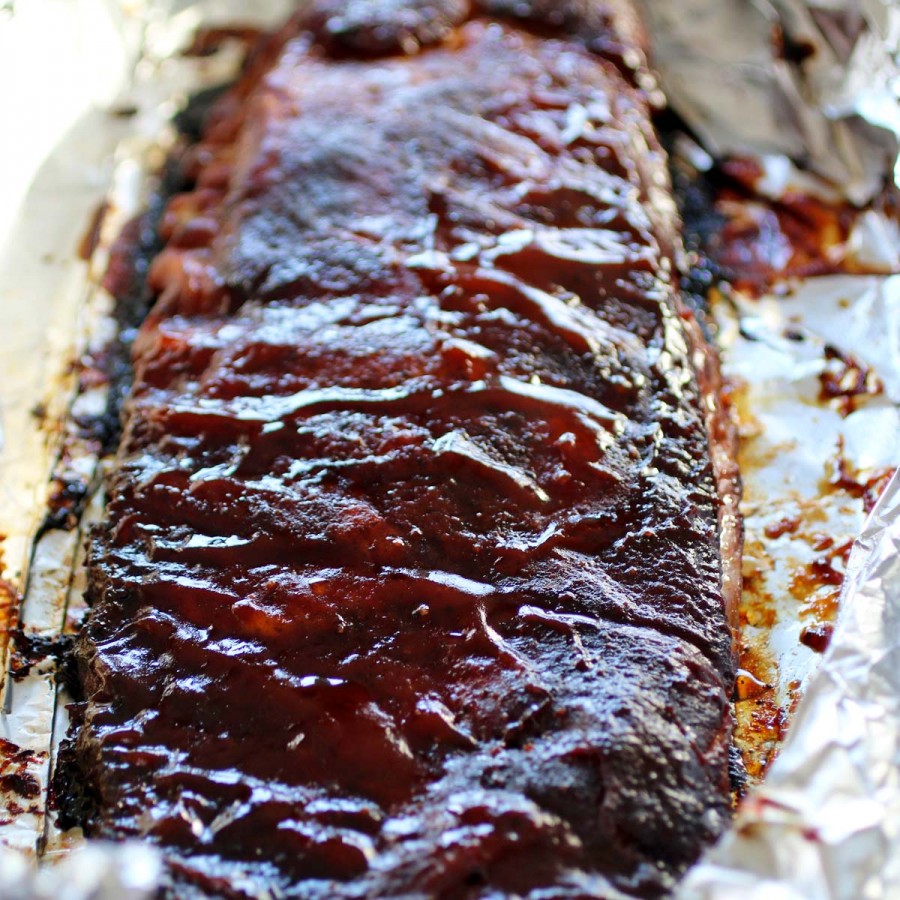 Smothered in barbecue sauce and wrapped in foil. Going into the oven at 250 degrees for another 2 hours. Can be longer if needed. Mine were fall apart tender at this time.
St. Louis Spareribs
Prep time:
Cook time:
Total time:
Ingredients
1 slab of St. Louis ribs
BBQ seasoning
salt and pepper
BBQ Sauce
Instructions
Season the ribs really well on both sides with the bbq seasoning, salt and pepper.
Build a fire on the grill on one side. Soak a couple cups of wood chips for 30 minutes. Start the grill and get it to 225 degrees. Add half of the wood chips. Put the ribs on the other side of the grill, not over coals. Close lid. Check again in 30 minutes and add the rest of the chips. Cook at 225 for about 4 hours.
Remove ribs from grill and wrap in aluminum foil. Place in a 250 degree oven for another 2 hours until the ribs are fall apart tender.
Maybe you'd like to try our recipe for?
Boston Butt Roast on the Kamado Grill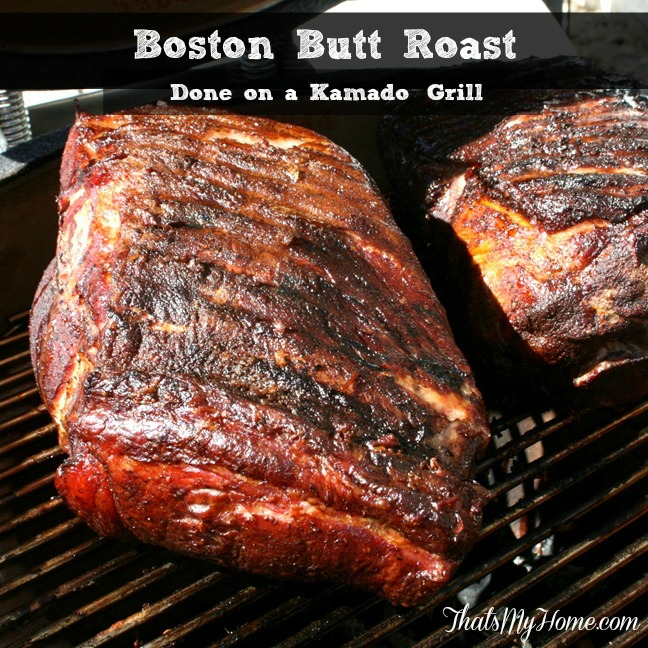 Pork Ribs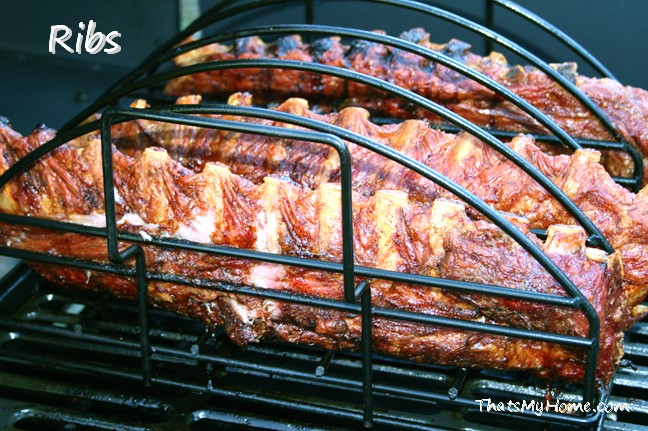 Pin It!