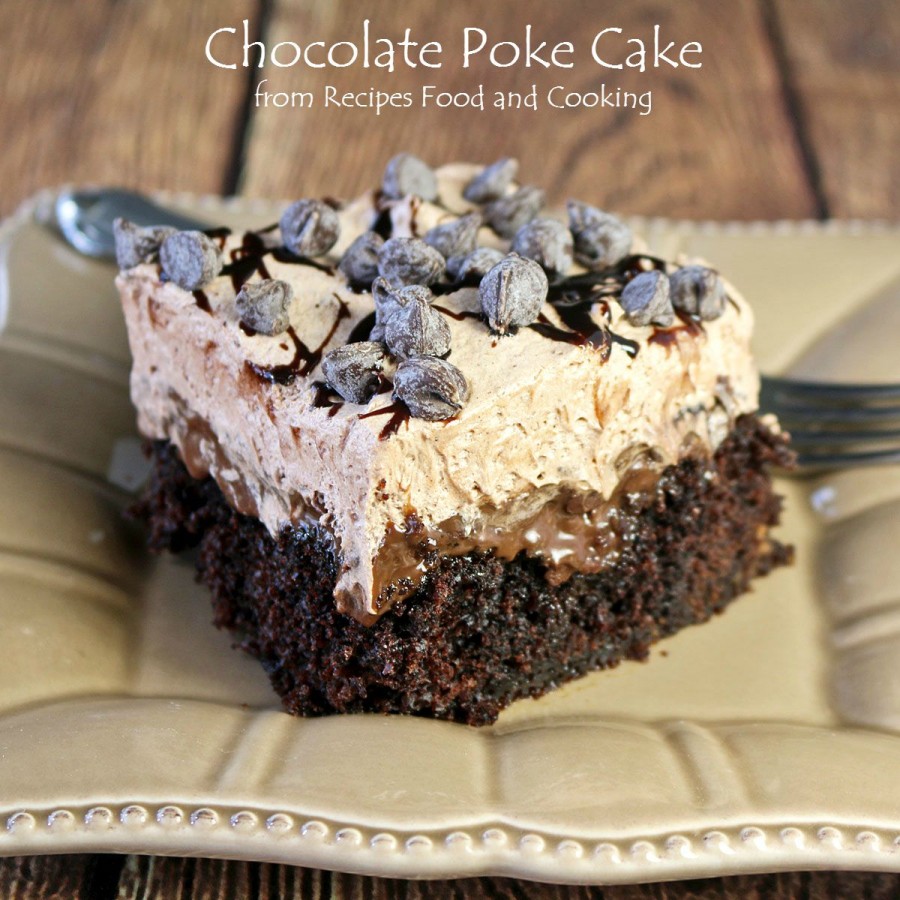 Chocolate Poke Cake
I decided today to make you a chocolate poke cake that isn't made using a mix. It was so good! I made it for my friends birthday and I took it to her at work so she could share it with her friends. It's also Choctoberfest 2015 and I can't wait until you see all of the great chocolate recipes being shared this week! All of this week I am going to be sharing delicious chocolate recipes with you. I hope you are as excited as I am! Imperial Sugar is one of our sponsors this week. They sent us all 40 lbs. of sugar.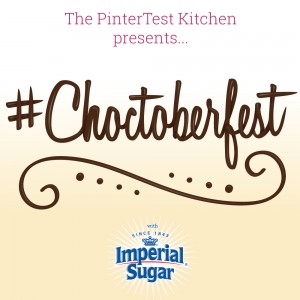 One thing I don't like about living in Florida is that the chocolate always gets this look to it in the summer. I think it is the wax they use to make the chips hold their shape. It tastes just fine.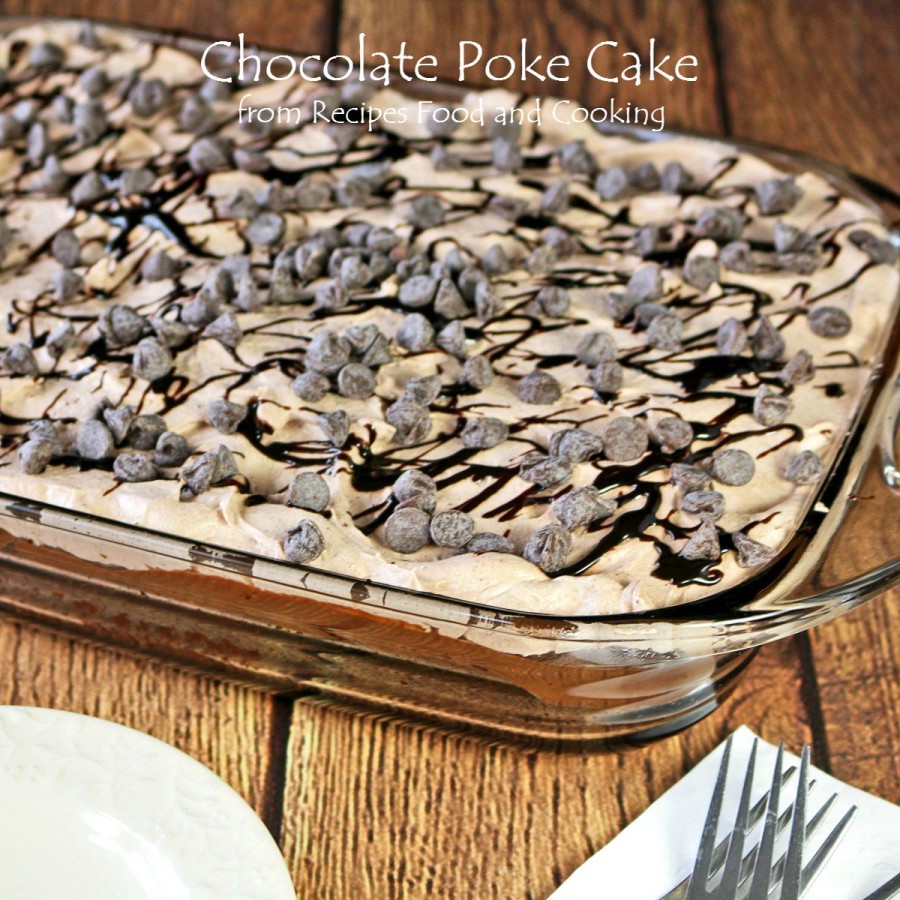 If you've been looking for a chocolate poke cake made entirely from scratch this is it. Make sure you have a glass of milk because this cake with all of it's chocolate flavor will have you running to the kitchen. I also gave an option to use whipped topping just in case you wanted a lighter calorie topping.
Chocolate Poke Cake
Recipe type:
Cake, Dessert
Prep time:
Cook time:
Total time:
Homemade scratch chocolate cake, chocolate condensed milk poke filling and a chocolate whipped cream with chocolate chips.
Ingredients
Chocolate Cake
1¾ cups all purpose flour
2 cups Imperial sugar
¾ cup cocoa
1½ teaspoons baking soda
1 ½ teaspoon baking powder
¼ teaspoon salt
2 eggs
1 cup brewed coffee (or 1 cup boiling water)
1 cup milk
½ cup vegetable oil
1 teaspoon vanilla
Chocolate Filling
14 oz sweetened condensed milk
1 cup semi -sweet chocolate chips
Chocolate Whipped Cream Topping
2 cups heavy whipping cream
½ cup powdered sugar
¼ cup cocoa
1 tablespoon vanilla
Or
1 carton Light Cool Whip
1/4 cup cocoa
1/4 cup confectionery sugar
Top of cake
1½ cup chocolate chips
1/4 cup hot fudge
Instructions
Preheat oven to 350 degrees or 325 for a glass pan. Spray a 9 x 12 pan with cooking spray.
Mix together the eggs, coffee (water), vegetable oil and vanilla.
In a separate bowl combine the sugar, cocoa, flour, baking soda and baking powder. Mix to combine. Add to the liquids and beat until combined. Mixture will be thin.
Add to prepared 9 x 12 pan. Bake for about 40 minutes until a tester pulls out clean. Cool.
Poke holes over the top of the cake.
For the filling add the condensed milk to a mixing bowl. Heat for about 1 minute 30 seconds until hot. Add chocolate chips. Stir until they melt. If they don't melt all the way microwave another 30 seconds. Pour this filling over the cake and into the holes. Cool completely before adding whipped cream.
For the whipped cream add the whipped cream to a bowl. Begin to whip the whipped cream and when it starts to thicken add the cocoa, confectioners sugar and vanilla. Whip until the cream is just past the soft peaks stage. Frost cake. Add hot fudge and chocolate chips. Refrigerate.
Notes
If you are using the cool whip as a topping I used light to reduce the fat. I mixed 1/4 cup of cocoa with 1/4 cup confectioner's sugar. I ran it thru the sifter to make sure there weren't any lumps. Next stir in about a tablespoon of the sugar mix. When it is incorporated add the remaining sugar mix.
Want to see the wonderful recipes all of the other Choctoberfest bloggers are making?
"
"
Maybe you'd like to try our recipe for?
Chocolate Cupcakes with Ganache and Cream Cheese Frosting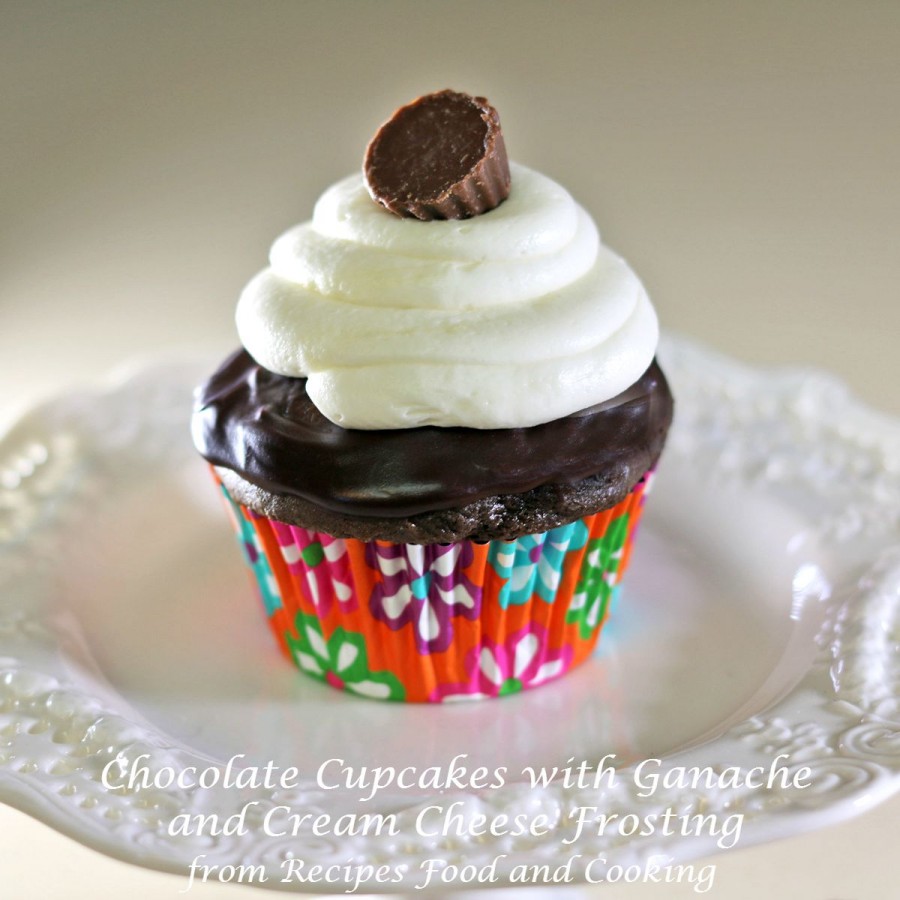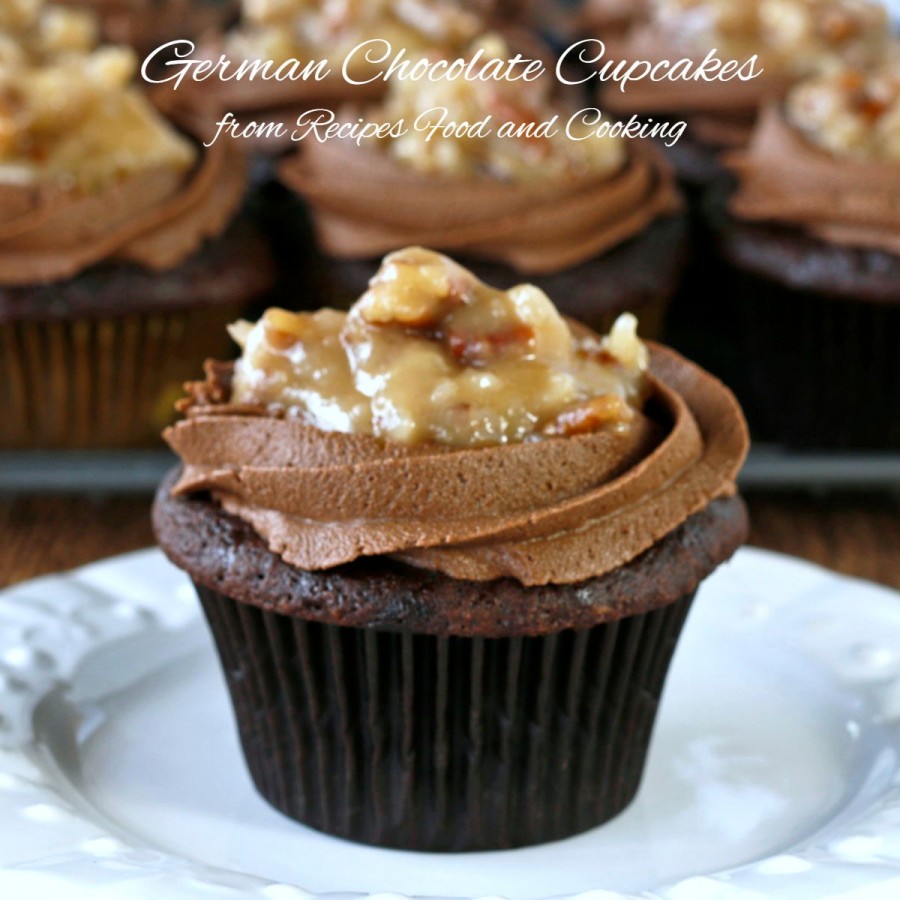 Pin It!