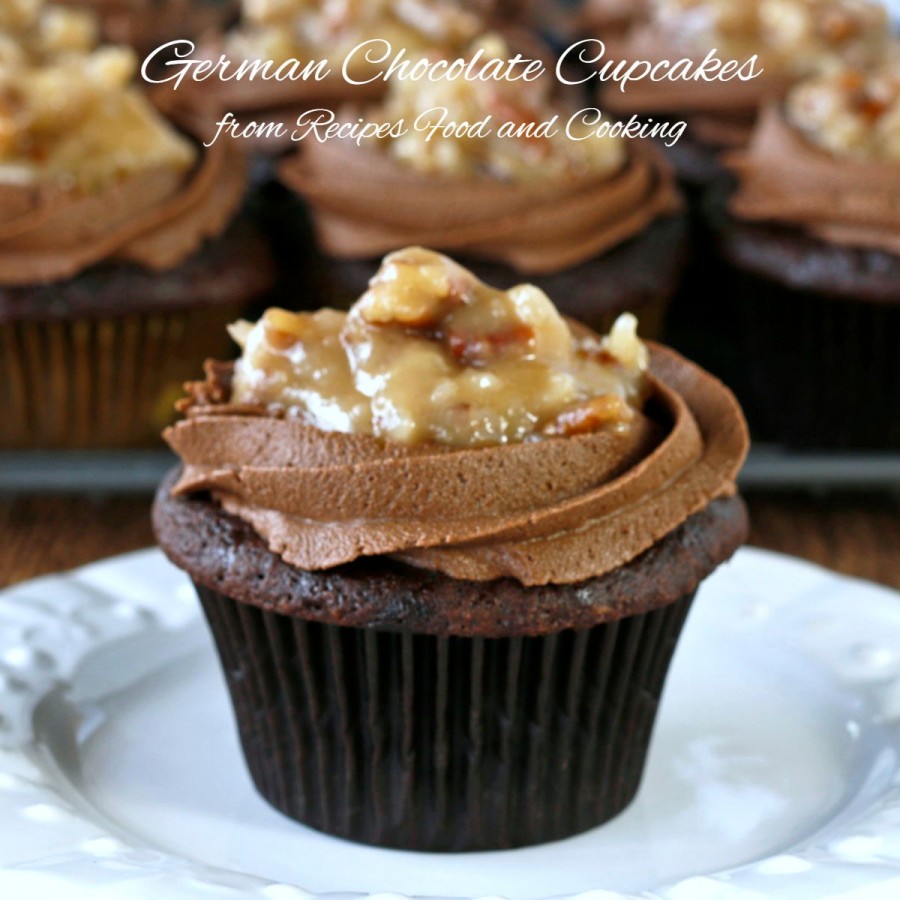 German Chocolate Cupcakes
This is by far my favorite chocolate cake recipe ever and there are several really good ones here, all a little different. This one is light with a delicate crumb but it the taste that will blow you away when you take your first bite. These cupcakes taste like a great chocolate bar in cupcake form. It is not overly sweet so the German Chocolate Frosting and Chocolate Buttercream will add the perfect touch of sweetness.
I used Ghirardelli cocoa in the cupcakes and in the buttercream frosting. I love using Ghirardelli cocoa because it is a good high quality cocoa that never disappoints. They have a sweet ground cocoa that I adore, but it can be hard to find.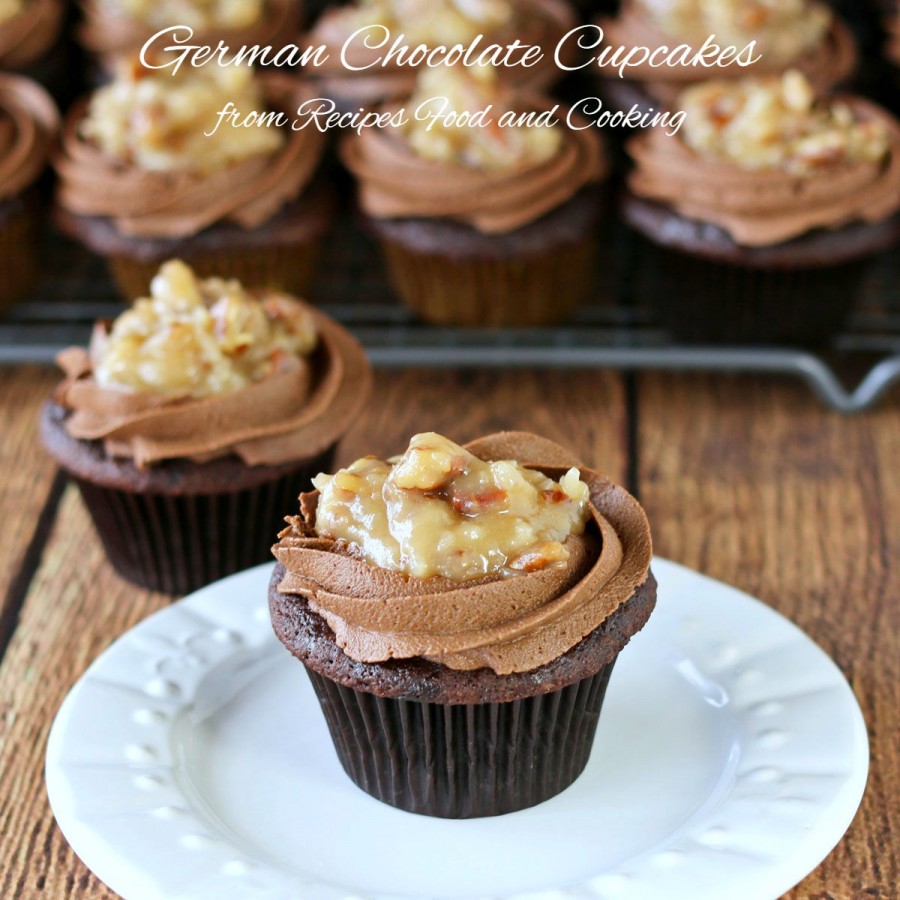 German Chocolate Cupcakes
Recipe type:
Cupcakes, Cake, Dessert
Prep time:
Cook time:
Total time:
The best chocolate cupcake I've ever made. I frosted them with my Easy Chocolate Buttercream and my mom's German Chocolate Frosting.
Ingredients
Cake
1 cup butter
4 ounces semi-sweet baking chocolate
1 cup Ghirardelli cocoa - unsweetened
1 1/2 cups flour + 2 tablespoons
1 teaspoon baking soda
1 1/2 teaspoons baking powder
1/2 teaspoon salt
4 large eggs - at room temperature
1 cup sugar
1/2 cup packed light brown sugar
2 teaspoons vanilla
1 cup buttermilk
Chocolate Frosting
2/3 cup Ghirardelli cocoa - unsweetened
1/2 cup whipping cream
1/2 cup butter
pinch of salt
1 teaspoon vanilla
4 cups confectioners sugar
German Chocolate Frosting
1 cup evaporated milk
1/2 cup butter
1 cup sugar
1 teaspoon vanilla
3 egg yolks
1 1/2 cups coconut
1 1/2 cups pecans
Instructions
Chocolate Cake
Preheat oven to 350 degrees. Place cupcake holders in the cupcake pans, set aside.
Melt the butter with the semi-sweet baking chocolate. Cool slightly. Stir in cocoa.
Add the eggs to a mixer bowl and beat with a whisk for one minute. Add sugar, brown sugar and beat until thick and creamy, about 3 more minutes on medium high speed. Add vanilla.
Mix together the flour, baking powder, baking soda and salt.
Add half of the flour mixture and half of the buttermilk. When combined add remaining flour and buttermilk. Beat on medium high for 2 minutes.
Fill muffin cups 3/4 full.
Bake for 18 minutes or until a tester pulls out clean. Cool.
Chocolate Frosting
Heat whipping cream to a boil. Add cocoa to your mixing bowl and pour whipped cream over it. Stir well to blend. Let the mixture cool.
Add butter a tablespoon at a time. Add vanilla and salt.
Add confectioners sugar and whip until the desired consistency. (about 5 minutes)
German Chocolate Frosting
Add the evaporated milk, sugar, butter and egg yolks to a saucepan. Whisk to combine. Cook over medium low heat until thickened, stirring constantly. This will take about 10 - 12 minutes. When thick remove from heat and stir in coconut, pecans and vanilla. Let cool for about 10 minutes. Frost cake while frosting is still warm.
Maybe you'd like to try our recipe for?
Chocolate Cupcakes with Ganache and Cream Cheese Frosting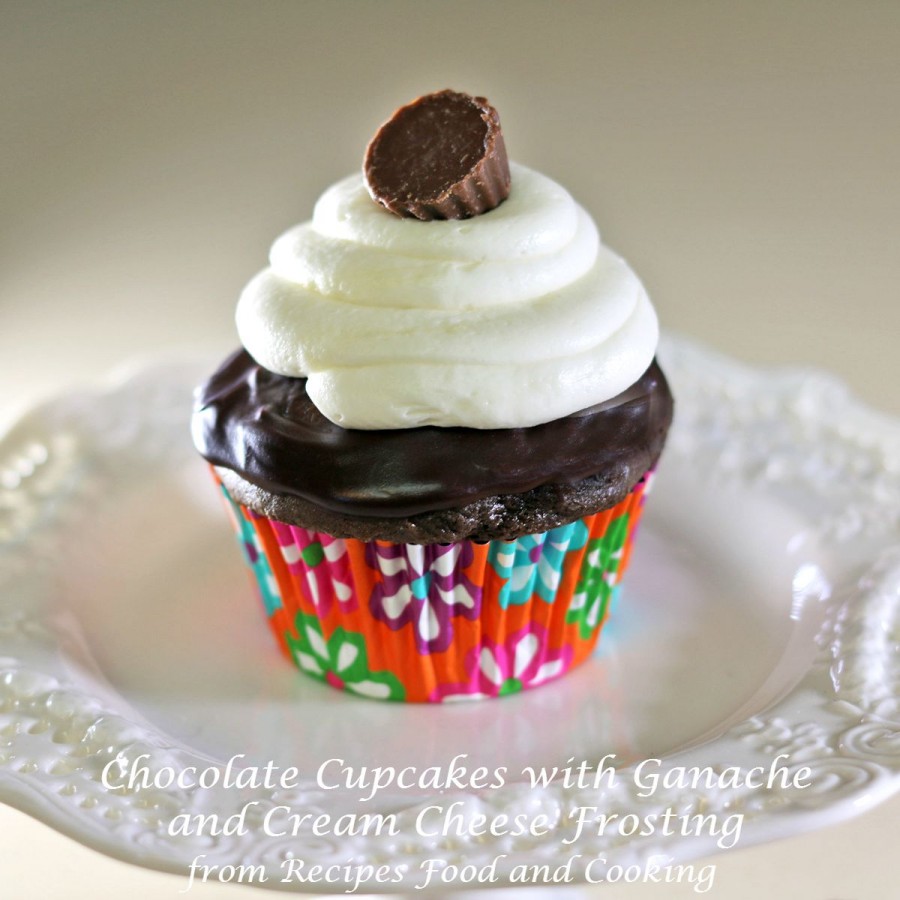 Peanut Butter Chocolate Cupcakes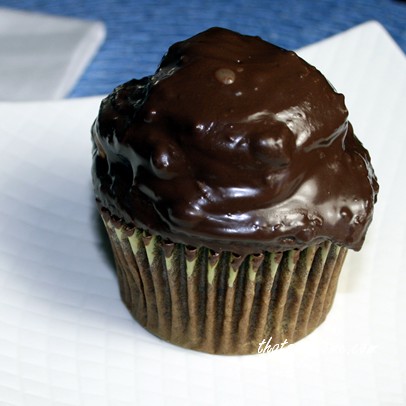 Peanut Butter Cup Banana Cupcakes
Pin It!