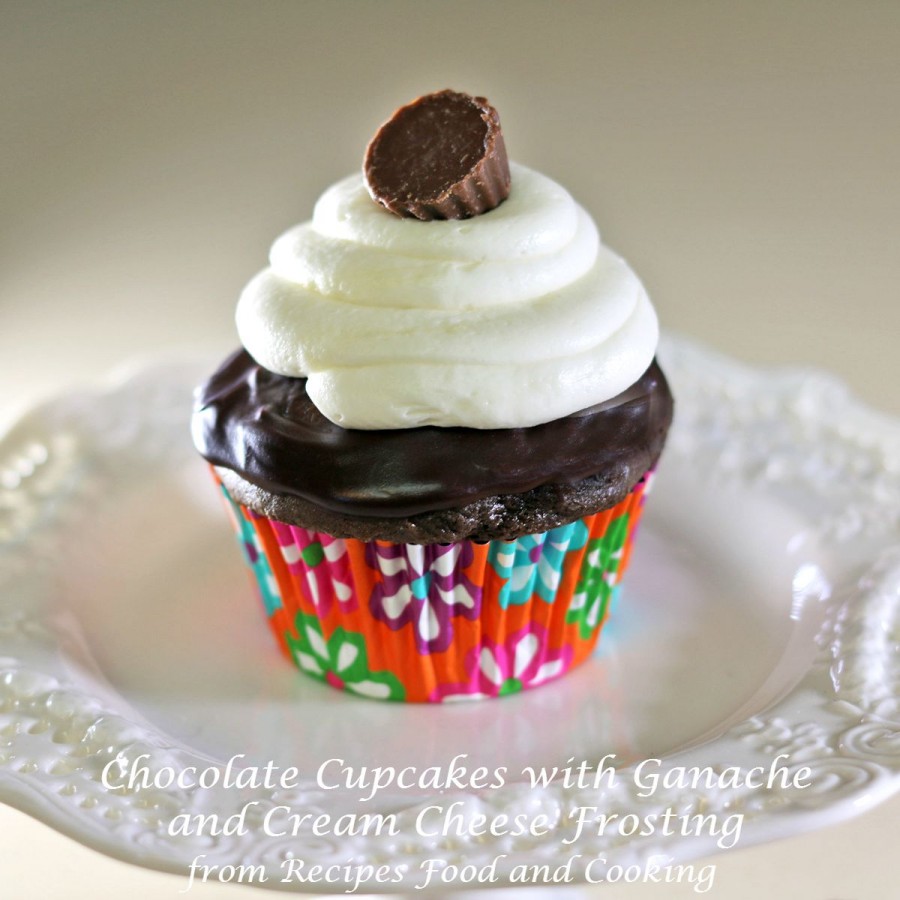 Chocolate Cupcakes with Ganache and Cream Cheese Frosting
I had a meeting to go to last night and decided to take some cupcakes for social hour afterwards. I decided to start with a doctored cake mix using sour cream and eggs just to make things easy. And before you ask there is no water added to the cake mix. Then I made a chocolate ganache to dip the cupcakes in for that extra burst of chocolate flavor. Next came a smooth and creamy cream cheese frosting. I topped some of them with mini Reese's Cups.
Don't those cupcake holders scream summer to you? They sure do to me. They are those new baking cups from Wilton called Color Cups that hold their color when baked. I love, love them! I've been using them now for several months and am always now on the lookout for new ones. They are foil lined and a paper outside. I haven't seen a whole lot of different patterns yet but hoping to see some fall and holiday ones coming out soon.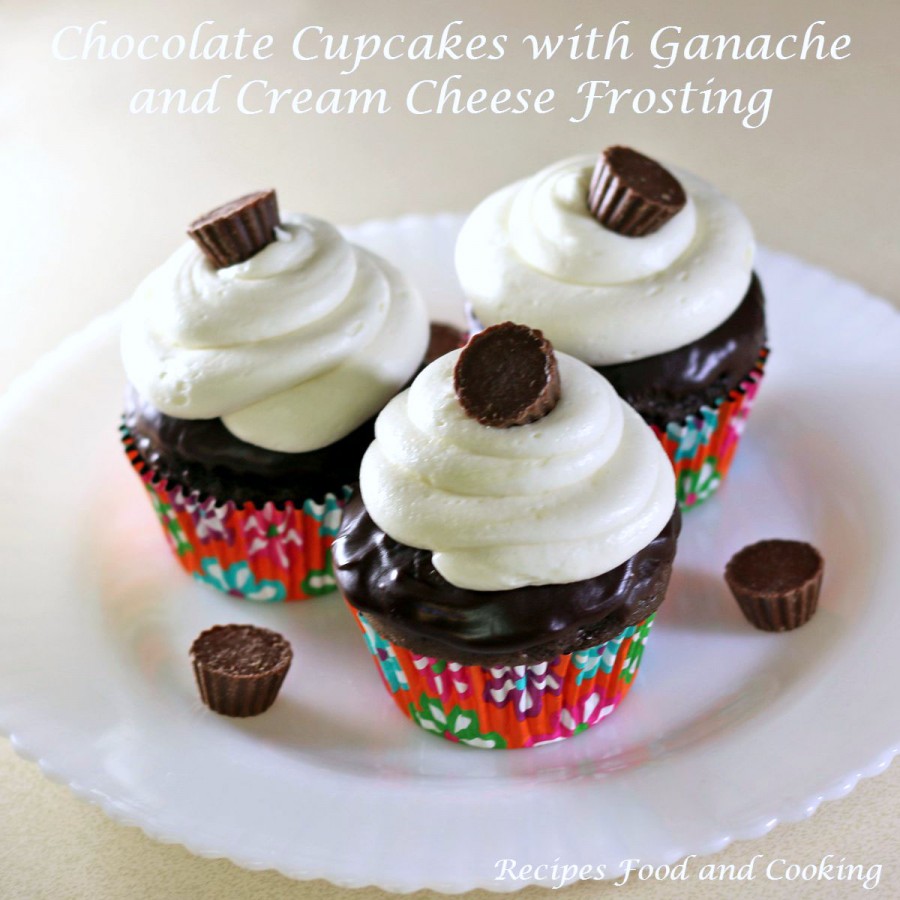 After you bake the cupcakes, make the chocolate ganache. Every microwave is different so start at 40 seconds and give it a stir. Let it set for a few more minutes and stir again. If you still have large pieces of chocolate microwave again in 15 second intervals. Let the chocolate cool for 15 minutes. Dip the cupcakes into the chocolate and let it set. Mix up the frosting and keep it refrigerated until ready to use. I waited about 2 hours before adding the cream cheese frosting.
I found the cutest cupcake holders for taking the cupcakes somewhere at the dollar store. For $1.00 I am sure not going to complain.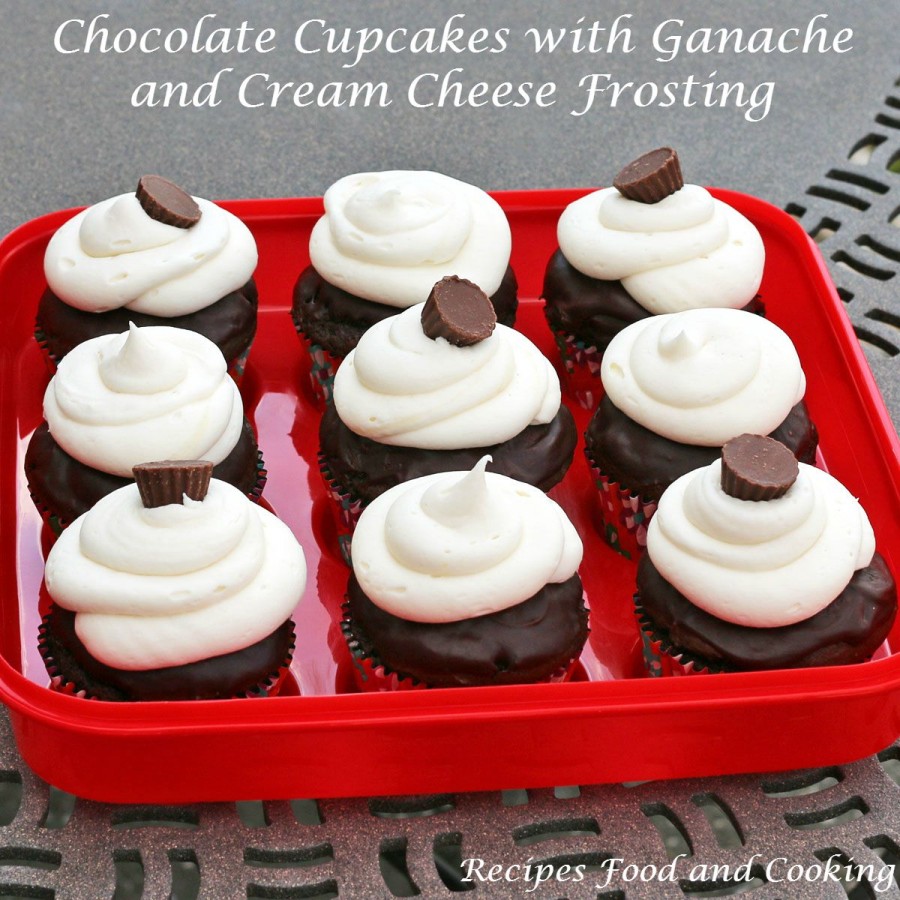 Chocolate Cupcakes with Ganache and Cream Cheese Frosting
Prep time:
Cook time:
Total time:
Chocolate Cupcakes with Ganache and Cream Cheese Frosting
Ingredients
Chocolate Cupcakes
1 box chocolate cake mix
3 eggs
1/2 cup oil
1 cup sour cream
Chocolate Ganache
1 cups chocolate chips
1/2 cups heavy whipping cream
Cream Cheese Frosting
8 oz. cream cheese
1/2 cup butter, softened
2 teaspoons vanilla
3 cups confectionery sugar
Instructions
Add the cake mix, eggs, oil and sour cream to a mixing bowl. Beat on medium until mixed together using the whisk attachment if you have one. Turn up to high and beat for 3 minutes.
Put liners in the cupcake pans. Fill 2/3 full. Drop the cookie pan 2 - 3 times to the counter, to get out air bubbles.
Bake at 350 degrees for 18 - 20 minutes.
Make the ganache by adding the chocolate and heavy cream to a micro wave safe bowl, Heat for 45 seconds, stir. Let set a few minutes and stir again. If the chocolate is not melted reheat with 15 second intervals until smooth. Chocolate will continue to melt out of the microwave.
Dip the cupcakes in the ganache when it it almost at room temperature. If it gets to thick put it back in the microwave for 15 seconds. Let cupcakes set until hardened, at least 2 hours.
Add the cream cheese and butter to a mixing bowl. Beat until combined. Add vanilla, mix in. Add confectionery sugar and beat on medium until mixed in. Beat on high until light and fluffy. Refrigerate for 30 minutes minimum before frosting cupcakes.
 Maybe you'd like to try our recipe for?
 Peanut Butter Cup Banana Cupcakes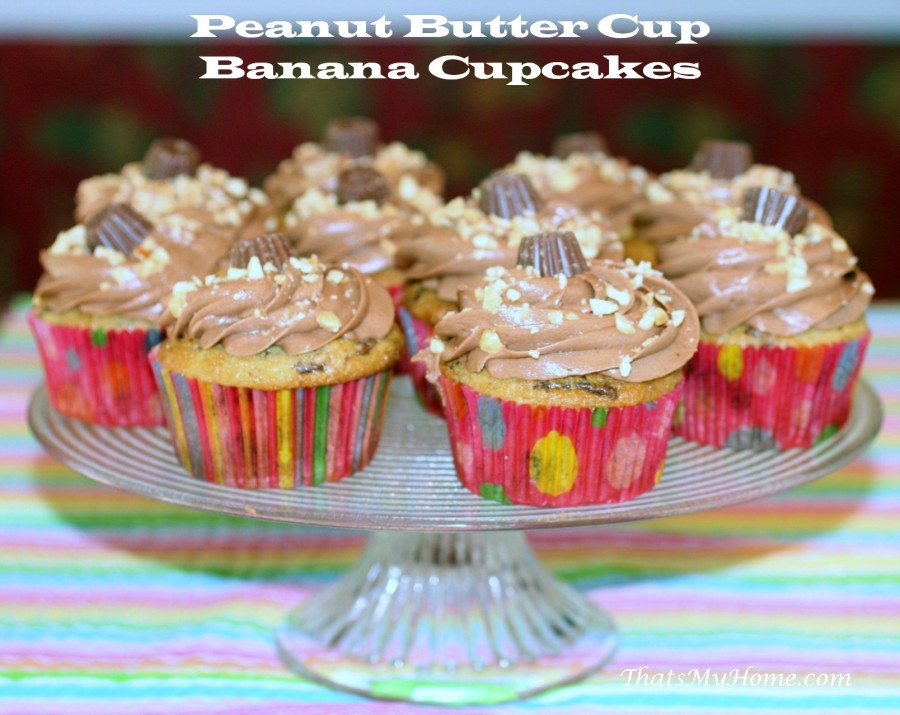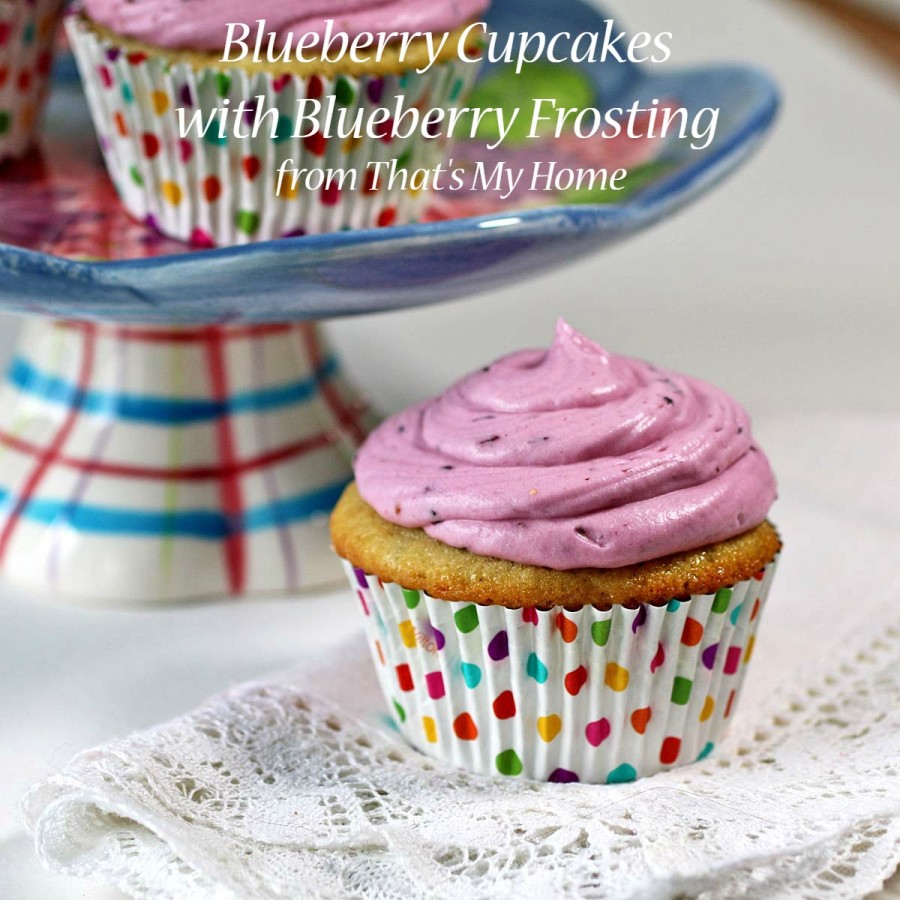 Pin It!