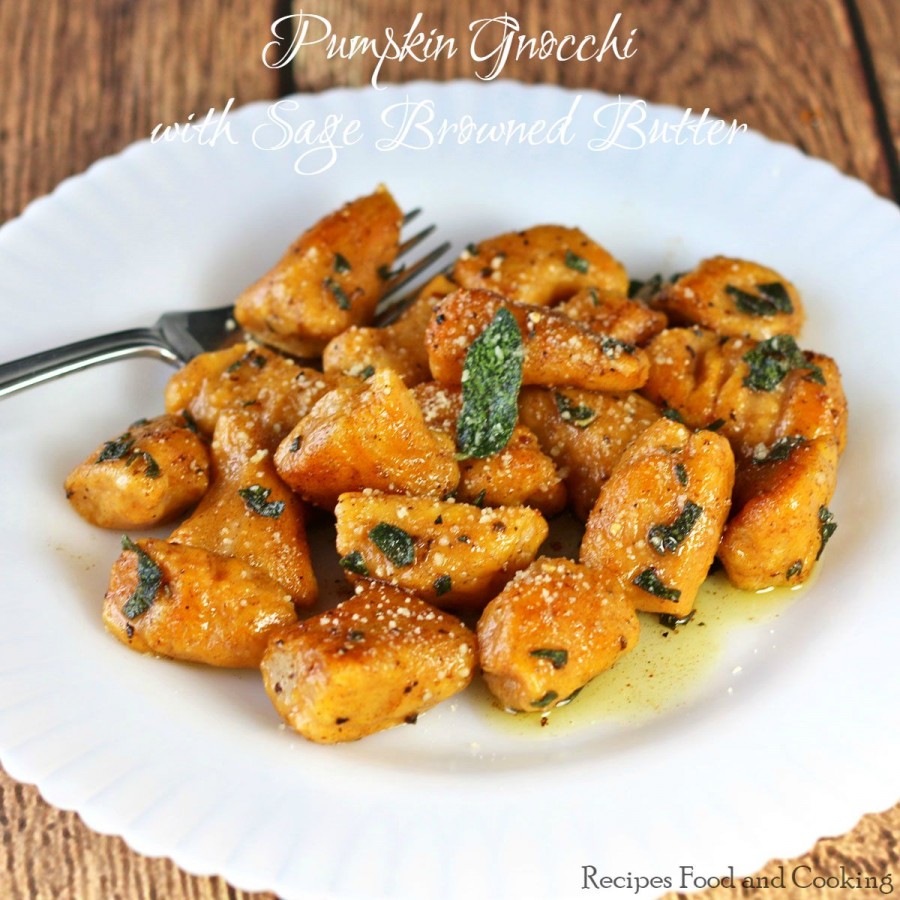 Pumpkin Gnocchi
This is one of my favorite gnocchi recipes. I love the flavor the pumpkin gives them. When you top them with the sage brown butter sauce OMG they are so good! If you've never made them before I  think you'll be surprised at how fast this side dish can come together.
I start by baking my potato. Some people use leftover mashed potatoes but I find it easier to judge the water content by just having pure potatoes as the base for these. Boiled potatoes will contain water so I don't use them either. Baked is the best for me. You want to just add enough flour to make a soft dough. Wetter potatoes will mean more flour and I think they aren't as tender then.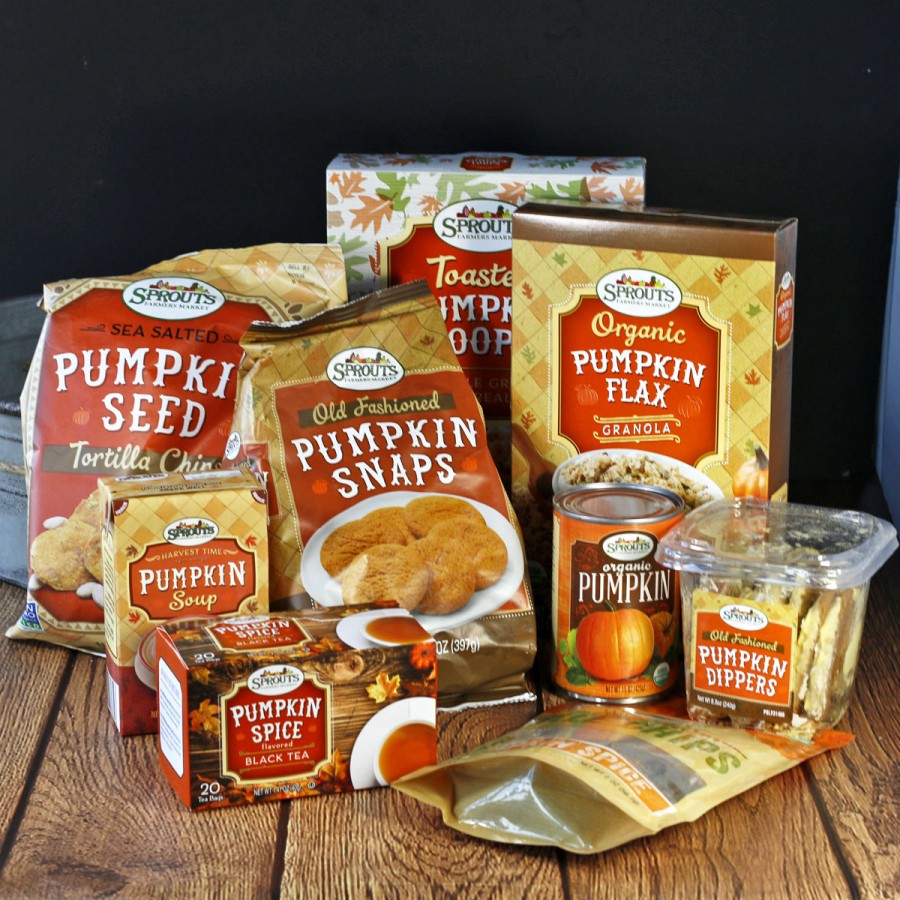 I was the lucky recipient last week to get a box of all pumpkin products from Sprouts Farmers Market. It was so fun going thru the box and I sure am enjoying all of the great products. I used their delicious organic pumpkin to make these gnocchi. Those Toasted Pumpkin Loops are the best cereal I've had in a long time. I love eating them right from the box for a crispy snack. I'll have another recipe using the Pumpkin Snaps soon. I have loved all I've tried so far.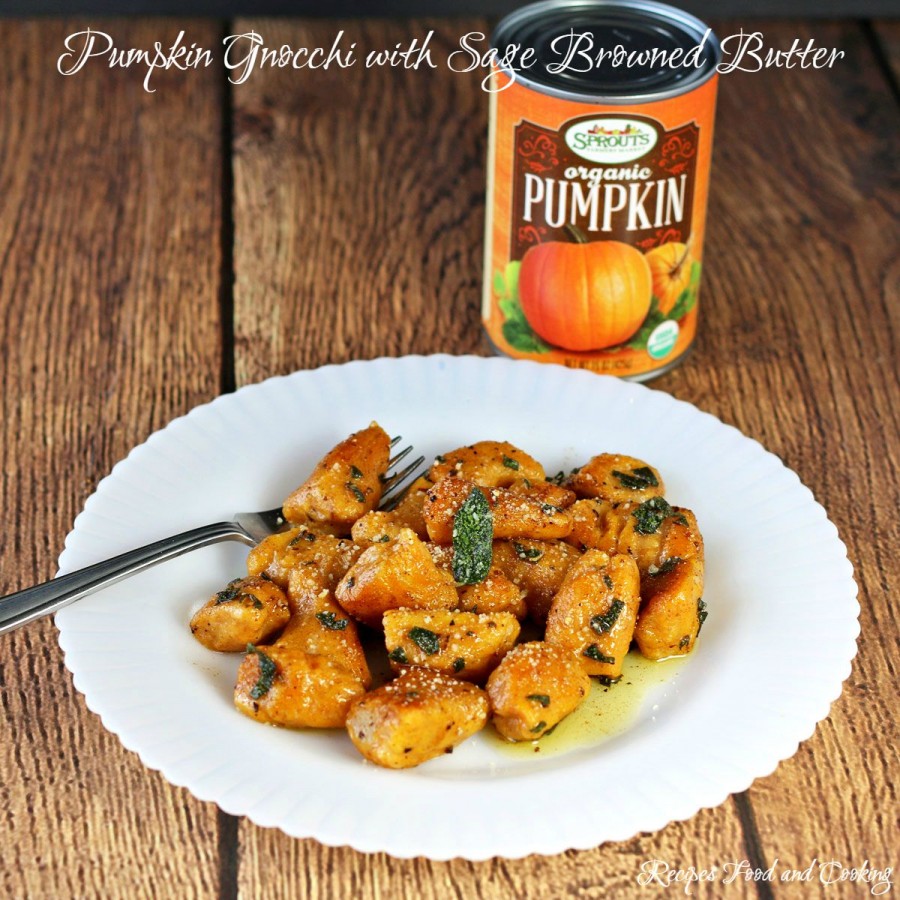 Pumpkin Gnocchi
Recipe type:
Side Dish, Vegetarian
Prep time:
Cook time:
Total time:
Pumpkin Gnocchi tender pillows of goodness made with potatoes and pumpkin. Served in brown butter with crispy sage and parmesan cheese.
Ingredients
1 8 oz. baking potato
1 cup Sprouts Family Market Organic Pumpkin Puree
1 egg
1 1/2 cups all-purpose flour, plus more for dusting
1/2 teaspoon grated nutmeg
3/4 teaspoon. salt
1/2 teaspoon. ground black pepper
1 to 2 tablespoons water, as needed
Sauce
6 tablespoons butter
Parmesan cheese
16 sage leaves
Instructions
Put a large pan of salted water on to boil.
Put the baked potato thru a ricer if you have one or grate minus the skin on a box grater.
Add the egg and pumpkin to the potato. Stir.
Add the flour, salt, pepper and nutmeg. Stir until the mixture forms a ball. If needed add a little water if you need to.
Place a little flour on a cutting board. Put the pumpkin mixture on the board. Knead for 30 seconds until it all comes together. Divide the dough into 8 pieces.
Roll each piece into a into a log that is about 3/4-inch thick. Cut into one (1) inch pieces.
Drop into the boiling water in several batches. When they float, about 3 minutes, cook one more minute. Remove with a slotted spoon to a strainer. Repeat until all of the gnocchi are cooked.
Add the butter to a large saute pan. Chop the sage into ribbons. When the butter is browned add the gnocchi. Toss to coat with the butter and serve with a few sprinkles of parmesan cheese.
Maybe you'd like to try our recipe for?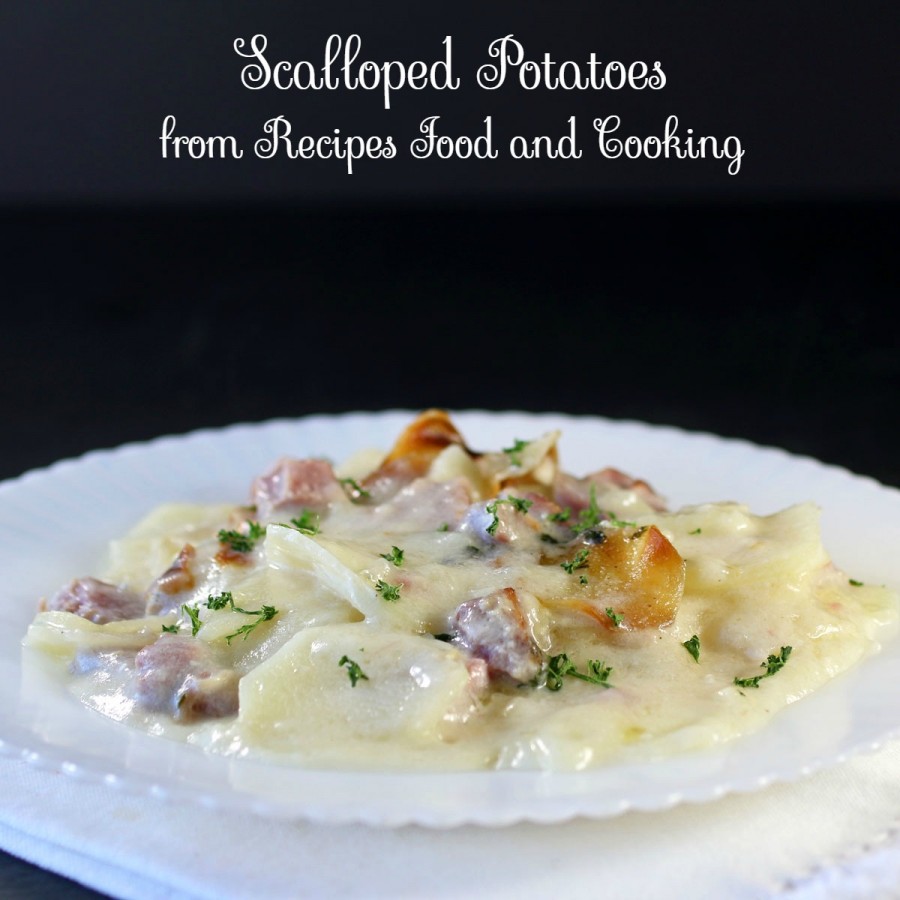 Baked Cauliflower with Cheese Sauce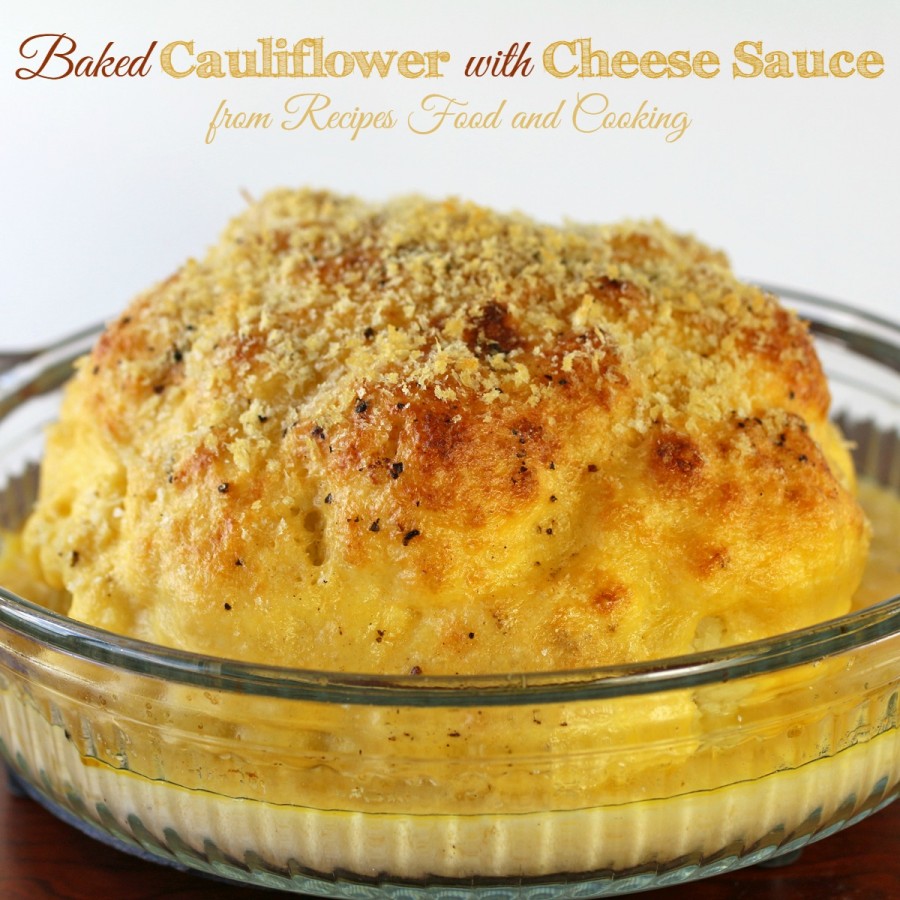 Pin It!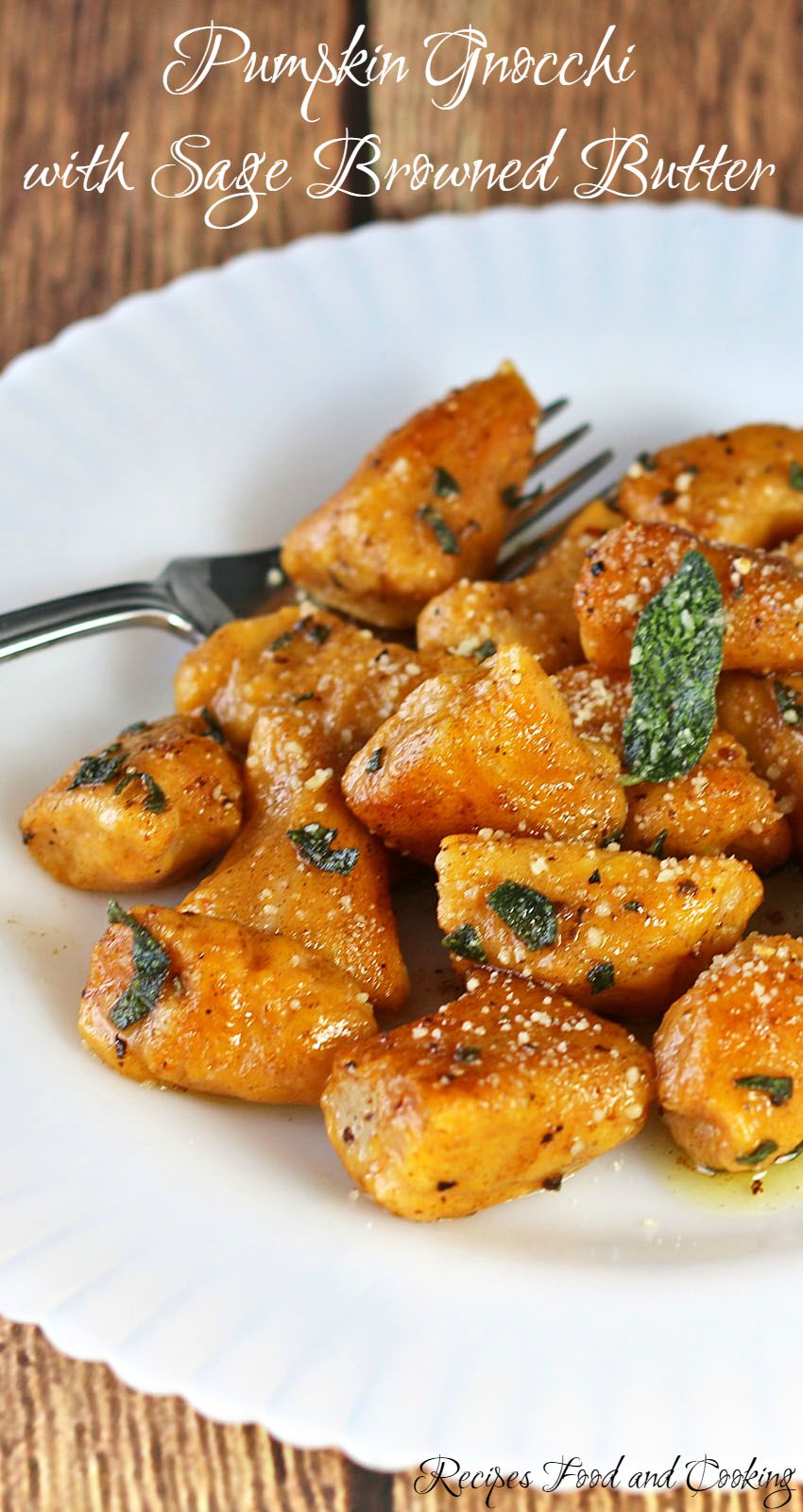 Disclosure: I was sent the products shown above to try from Sprout's Farmers Market. The opinions are my own.