One Pot Burrito Bowl
This is one of my favorite meals when I'm in a hurry and don't have much time to get dinner on the table. It is also a perfect vacation recipe for at the cottage or lake. This One Pot Burrito Bowl can be ready in 35 minutes or less. It is the perfect summertime meal and won't heat up your kitchen.
I used ground turkey for this recipe but you could just as easily use ground beef, your choice! For this burrito bowl I combine everything and then add any optional toppings I want at serving time. I think this is one of those dishes that gets better the next day too. If you have extra, I'd add some scrambled eggs to it and roll it up in flour tortillas for the next morning or freeze. Microwave it for a fast breakfast on the go.
To make the burrito bowl lay a tortilla over (not inside) an oven safe bowl. Preheat oven to 375. After they have been in the oven a few minutes, try and shape the bowl. They won't be perfect. After about 2 minutes of baking shape again the best you can. It should take about 10 minutes to bake. When the bowl is browned and crispy remove them from the oven. I used a souffle bowl to bake mine over.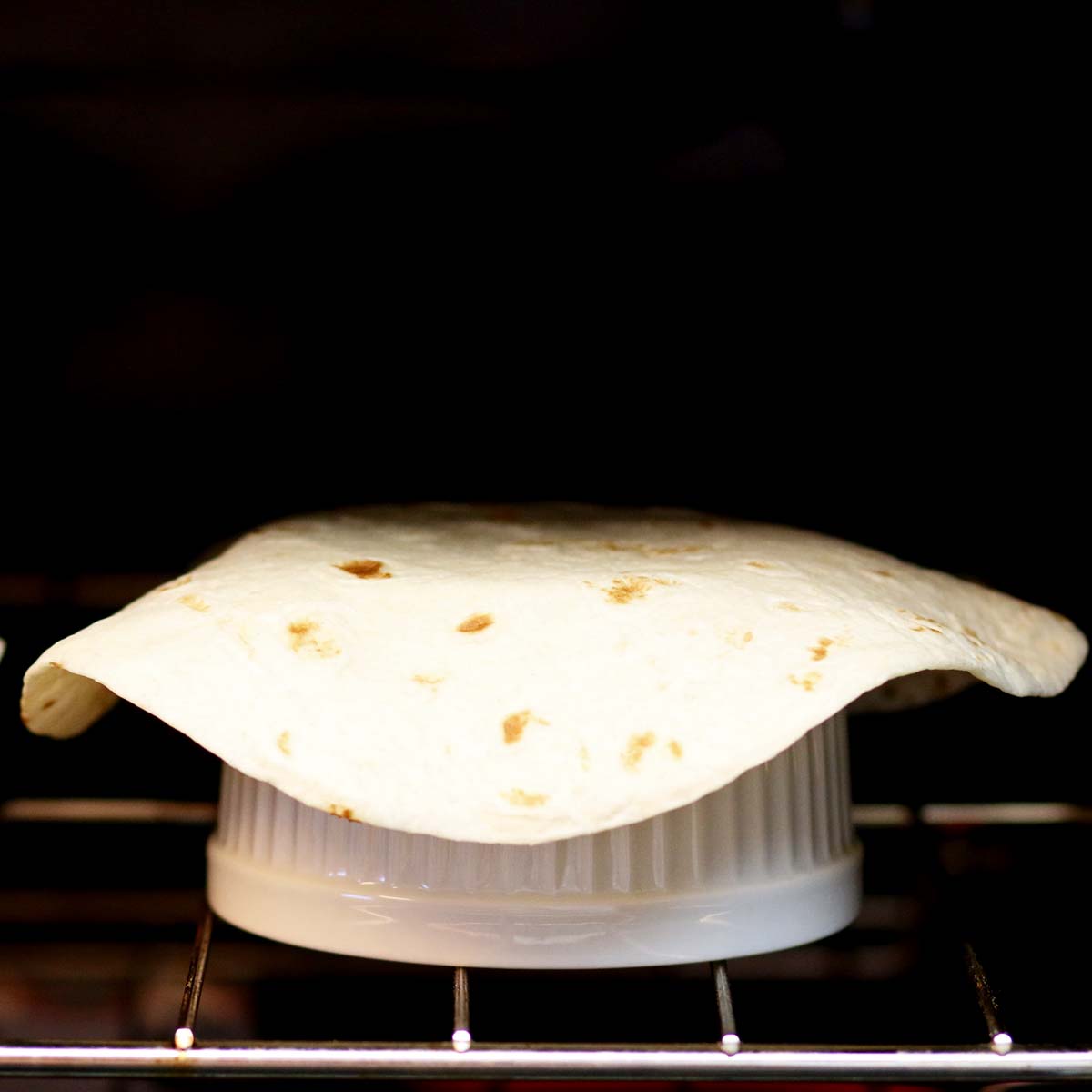 One Pot Burrito Bowl
Recipe type:
Mexican, Turkey
Prep time:
Cook time:
Total time:
A delicious one pot burrito bowl that won't heat up your kitchen on these hot summer days.
Ingredients
1 tablespoon oil
1/2 cup red bell pepper
1 cup diced sweet onion
1 pound ground turkey breast
1 cup chunky salsa
1 15 oz. can black beans, rinsed and drained
1 14.5 oz. can diced tomatoes
1 4 oz. can diced green chilies
1 package taco seasoning
1/2 teaspoon chili powder
2 cups chicken broth
salt and pepper to taste
1 cup jasmine rice (or any long grain rice)
flour tortillas
Optional toppings:
shredded cheddar cheese
sour cream
cilantro
green onions
tomatoes
avocado
Instructions
In a large pan heat the oil over medium heat. Add the onions and red peppers.
Add in ground turkey and cook until browned.
Stir in salsa, black beans, tomatoes, green chilies, rice, taco seasoning and chili
powder.
Pour in chicken broth and then bring to a light boil. Cover the pan and reduce heat to low. Cook for an additional 15-20 minutes, or until the rice is all the way cooked.
When rice is done, S&P to taste. Top with your favorite toppings. We like to
serve over lettuce in a salad bowl and eat with tortilla chips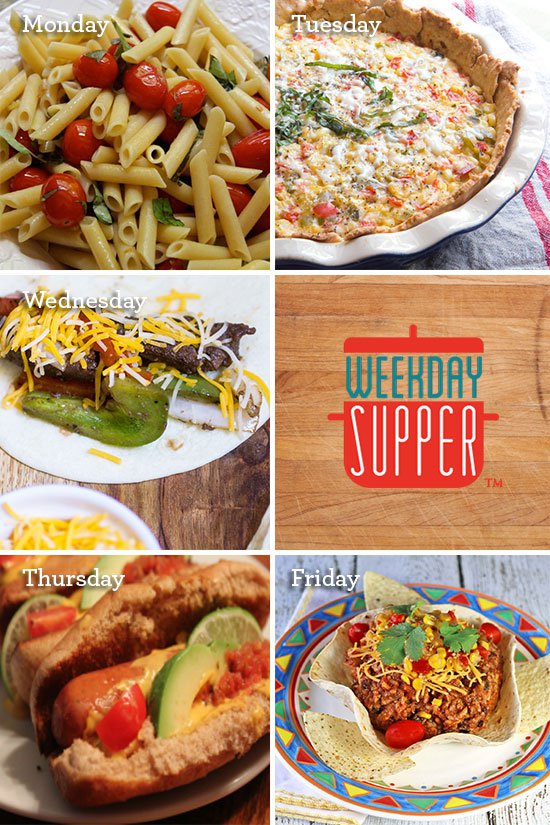 Monday – Gluten-Free Fresh Tomato Basil Pasta by Meal Diva 
Tuesday – Mexican Street Corn Tart by The Wimpy Vegetarian
Wednesday – One Skillet Steak Fajitas by Daily Dish Recipes
Thursday – "Nacho" Regular Hot Dog by Our Good Life
Friday – One Pot Burrito Bowls by Recipes Food and Cooking
See some of my other Weekday Supper recipes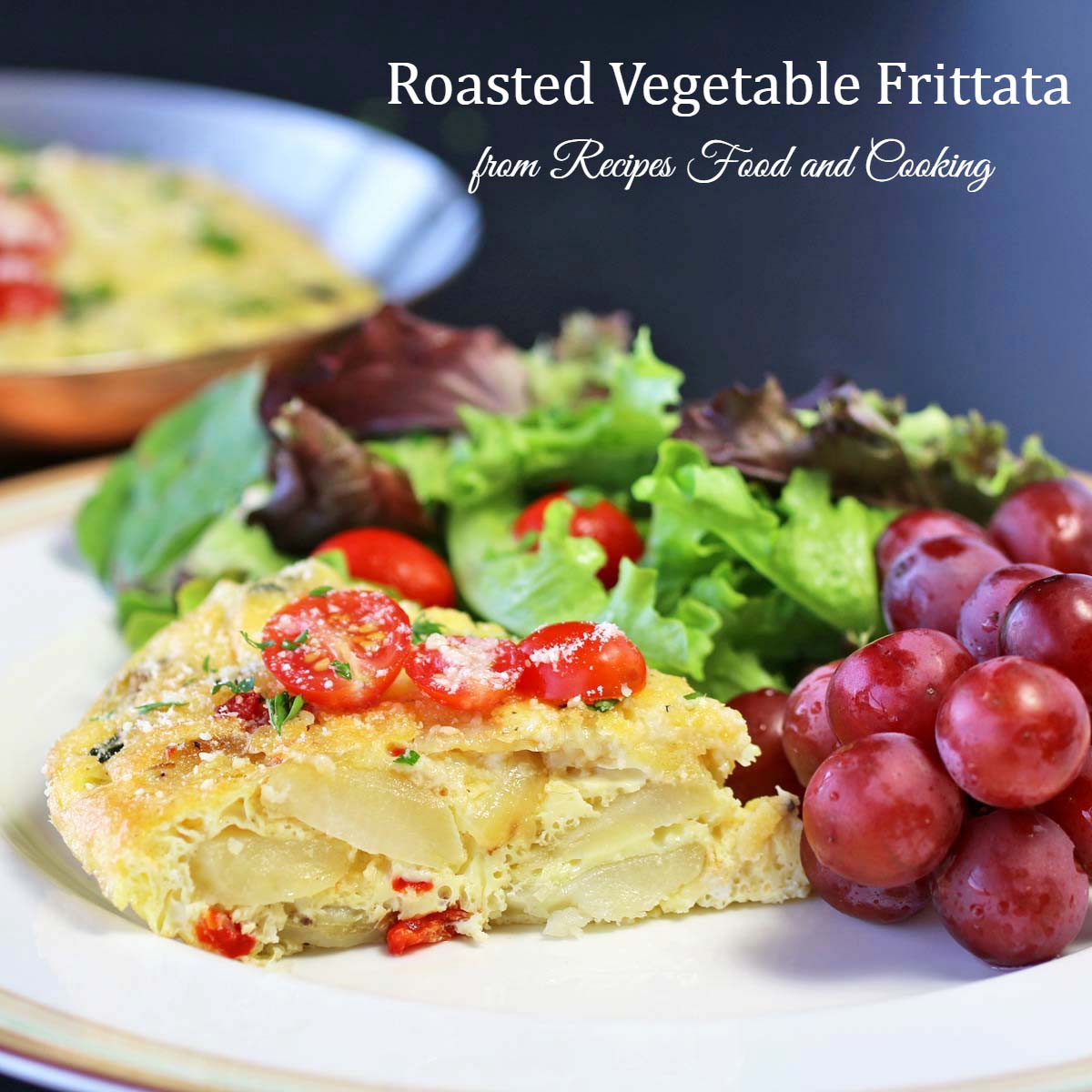 Pierogies with Kiebasa and Cabbage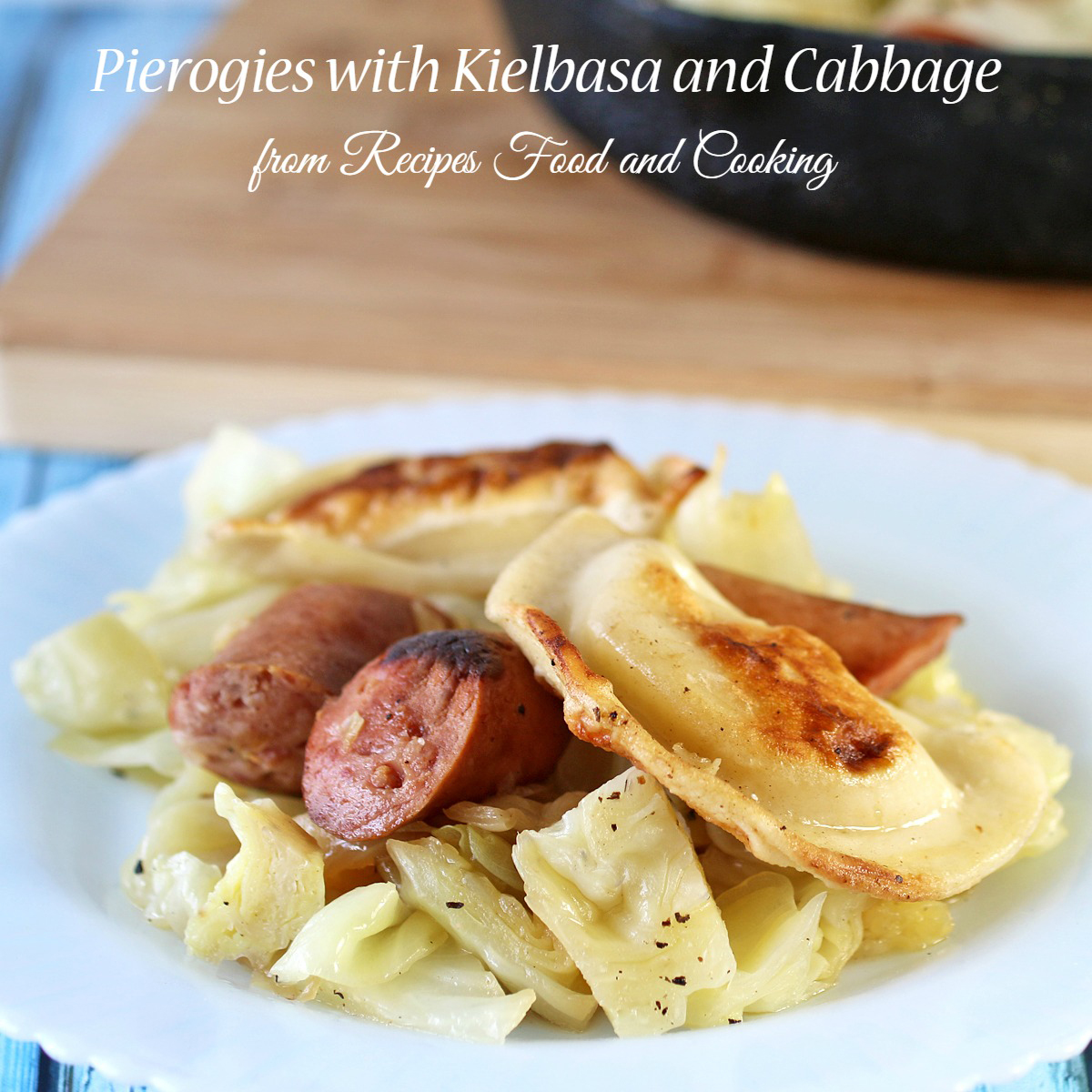 Pin It!