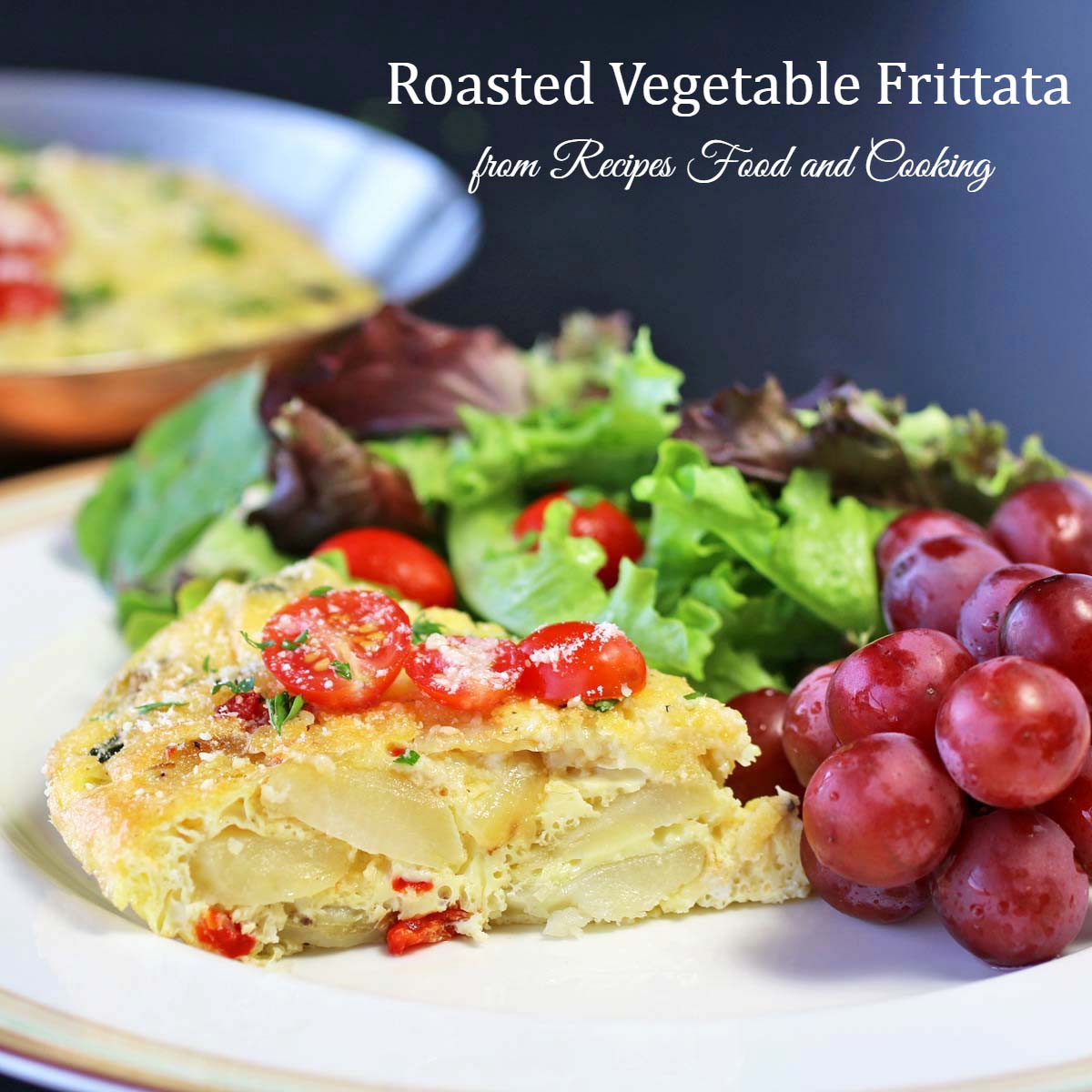 Roasted Vegetable Frittata
I love breakfast for dinner, especially in the summer when it is just too hot to be in the kitchen. Heat a pan, add some eggs and vegetables then slowly cook to a puffed, golden-brown perfection. Frittatas are delicious hot or cold! Serve with a wonderful tossed salad and some fruits.
This frittata recipe doesn't have meat in it but that is the beauty of a frittata. It is one of those things you can use up the extra this or that that's hanging out in your refrigerator. Anything goes in a fritatta, kind of like an omelet.
I roasted some extra potatoes the night before and also had some leftover zucchini. So score! I have a basketball game on right now so I just had to say that. Back to our normal programming, you could use any vegetables you desire. Use the recipe below and substitute with any vegetables you love. I also added some pimento peppers and onion to it the frittata. There are so many fresh vegetables right now at the market that I'm on a veggie kick right now.
You're going to notice that I don't use milk or cream in the eggs. I use water, just plain old water in the eggs. They actually will be lighter when baked with an airy kind of texture. See all of the air bubbles in the eggs between the potatoes? That's what we're looking for when you bake it. I often use just water when I make an omelette also.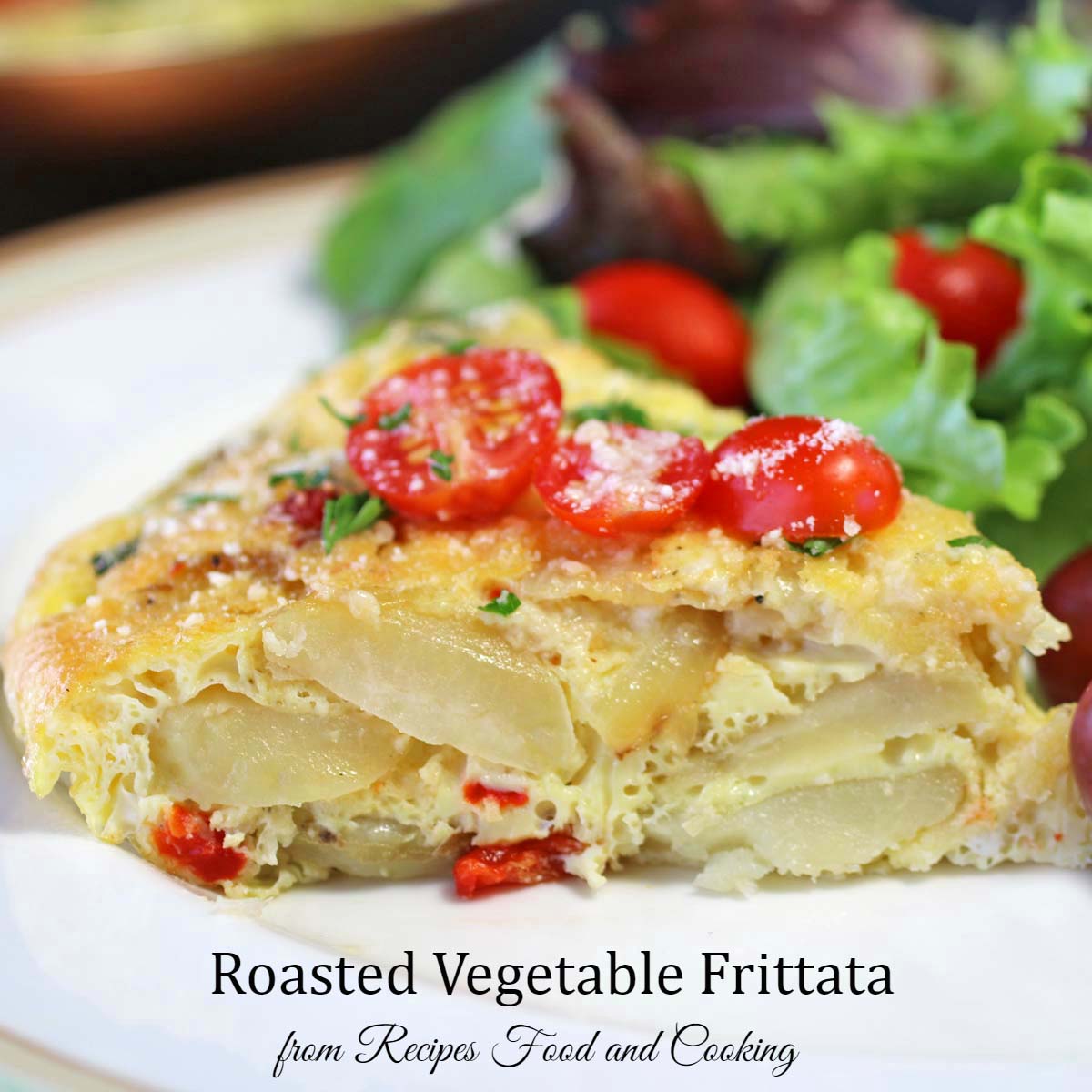 If you want different vegetables, my rule of thumb is for vegetables like asparagus, fresh peas, broccoli or cauliflower is to blanch it quickly. If the vegetables are already cooked then add them right before the eggs.
My mom always made a baked egg dish for Christmas morning for as long as I can remember. She served it with cheese sauce on the side and I think it was the one thing we all would eat. Then I introduced her to quiche and she'd never turn down a broccoli quiche. I think she'd of loved this too.
Roasted Vegetable Frittata
Recipe type:
Dinner, Brunch, Main
Prep time:
Cook time:
Total time:
Tender eggs with cheese, roasted new baby potatoes, onions, pimento and zucchini.
Ingredients
5 eggs
5 tablespoons water
salt and pepper
1 1/4 cups shredded cheese - I used a Monterrey jack cheese mix - divided use
1/4 cup Parmesan cheese
1 - 2 teaspoons olive oil
8 small baby roasted potatoes or a leftover baked potato - sliced
1 medium zucchini - chopped
1/2 cup sliced onion
Instructions
Preaheat oven to 375 degrees. Put the pan you are using over medium heat. When the pan is hot spray it with cooking spray and a teaspoon of the oil. Use an oven safe pan.
Quickly saute the onion and zucchini (unless you have some leftover roasted) in a teaspoon of olive oil. As soon as the onions start to wilt add the potatoes. Add the pimento. Spread in a single layer. Take off of the heat. Make sure there is enough oil in the bottom of the pan and sides so the egg won't stick.
While the vegetables are cooking put the eggs in a mixing bowl with the water. Use a wire whisk and beat the eggs for 3 - 4 minutes. Add the salt and pepper to taste. Stir in 1 cup of the shredded cheese and the Parmesan Cheese.
Pour the eggs gently over the vegetables. Place the pan in the oven. Depending on the depth of the pan you are using it will take 18 -22 minutes.
Notes
I used a 6 inch omelette pan for this one. If you are cooking for 4 use an 8 or 9 inch oven safe pan. You could also use a pie pan if you don't have an oven safe pan.
Tips for making a great Frittata
Use water instead of milk
Season the vegetables while cooking
Put it under the broiler for a couple of minutes if you like a crisp crust. If I do this I sprinkle some additional parmesan cheese over the top before broiling.
Make sure the eggs are covering the tops of the filling.
To check and see if your frittata is done, cut a small slit in the center of the frittata, if the eggs run cook for a couple more minutes.
A handful of fresh herbs is a great addition.
Make the frittata in an oven safe pan or a cast iron pan.
See what else is cooking on Weekday Supper this week.
Monday – Baked Eggs with Salsa by Bobbi's Kozy Kitchen
Tuesday – Zucchetti with Garlic, Tomatoes and Asiago Cheese by The Wimpy Vegetarian
Wednesday – Roasted Vegetable Frittata by Recipes Food and Cooking
Thursday – Flatbread on the BBQ by Noshing With The Nolands
Friday – Farmer's Chopped Salad with Zucchini Patties by Lifestyle Food Artistry
See some of my other recipes I've done for Weekday Supper
Grilled Chicken with Brie and Bacon
Asian Peanut Noodles with Chicken
 
Pierogies with Kielbasa and Cabbage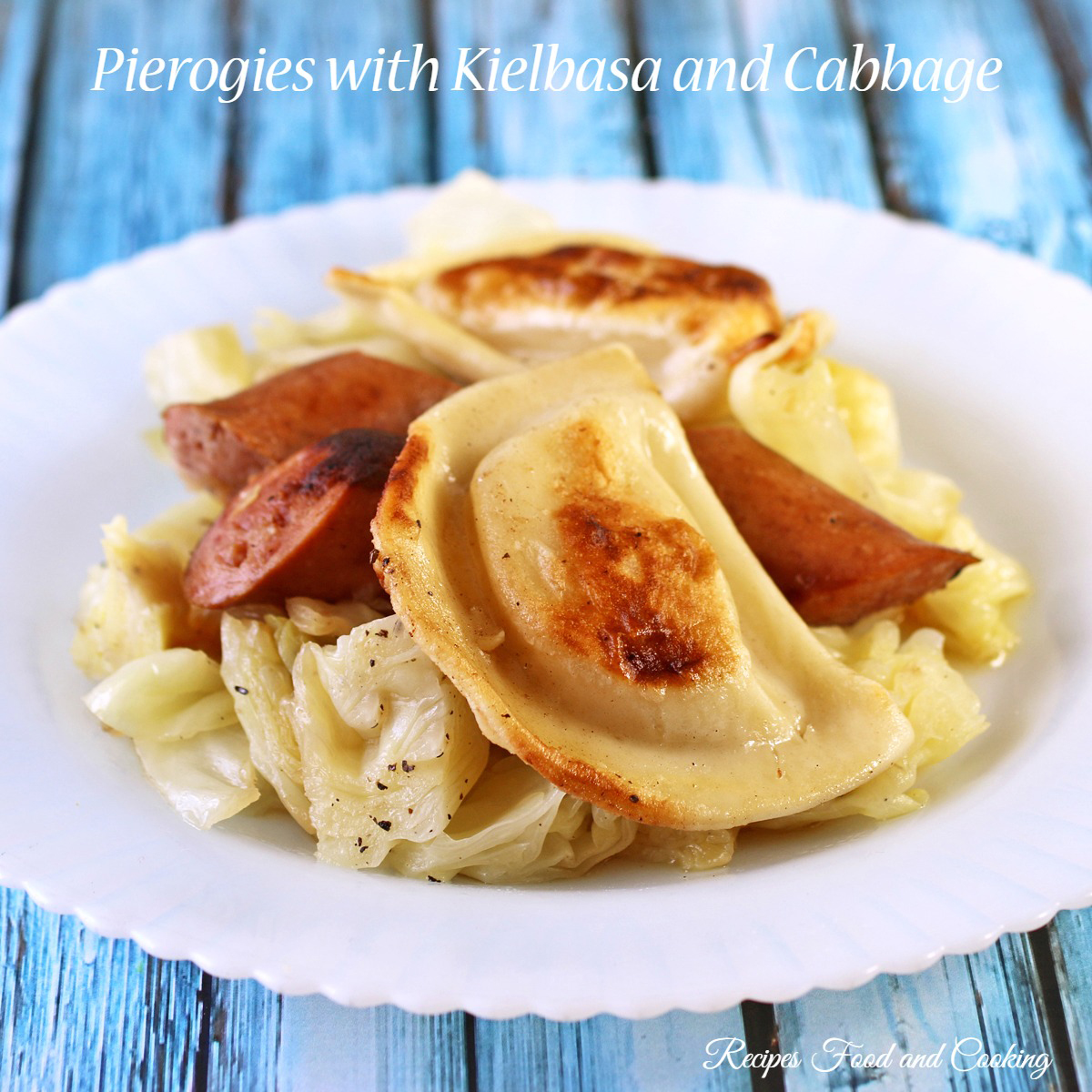 Pin It!