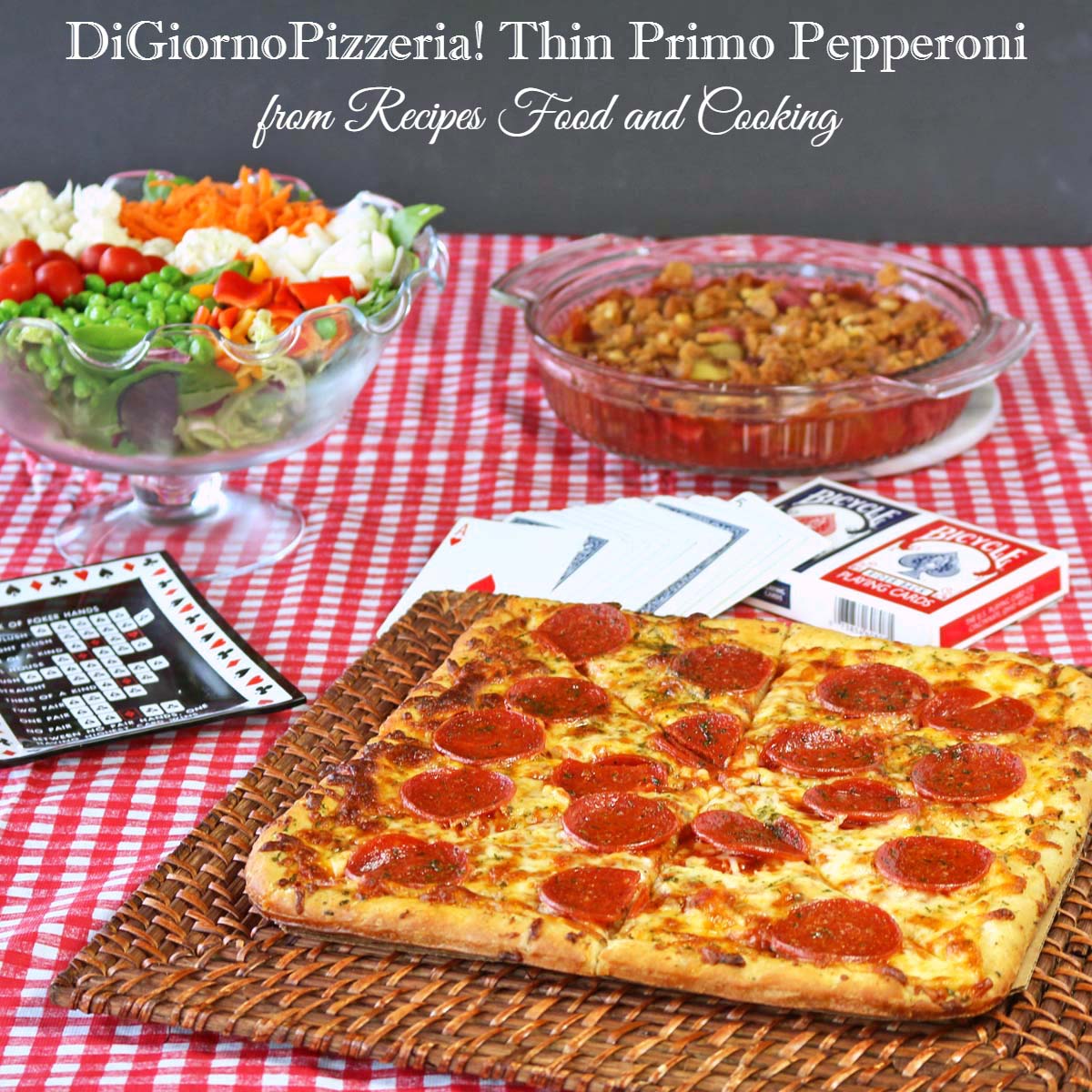 It's that time of the month when I get together with some friends and play some cards. Whoever hosts does our snacks for the evening. I decided the New DiGiorno Pizzeria! Thin would be perfect for it. I had tried the Supreme Speciale last week and this may be the best DiGiorno pizza yet! I served it with a fresh made salad that had everything but the kitchen sink in it.
I started the salad with a bag of mixed greens. Next I got out sweet peppers, peas, cauliflower, grape tomatoes, carrots and some jicama. If you've never tried jicama I hope you do. You'll find it in the potato area at your grocery store. It is a bulb with a medium brown skin. Peel it before chopping it up. It has a slight apple taste and texture to it. Then I grilled some shrimp I had. OMGosh this salad was so tasty!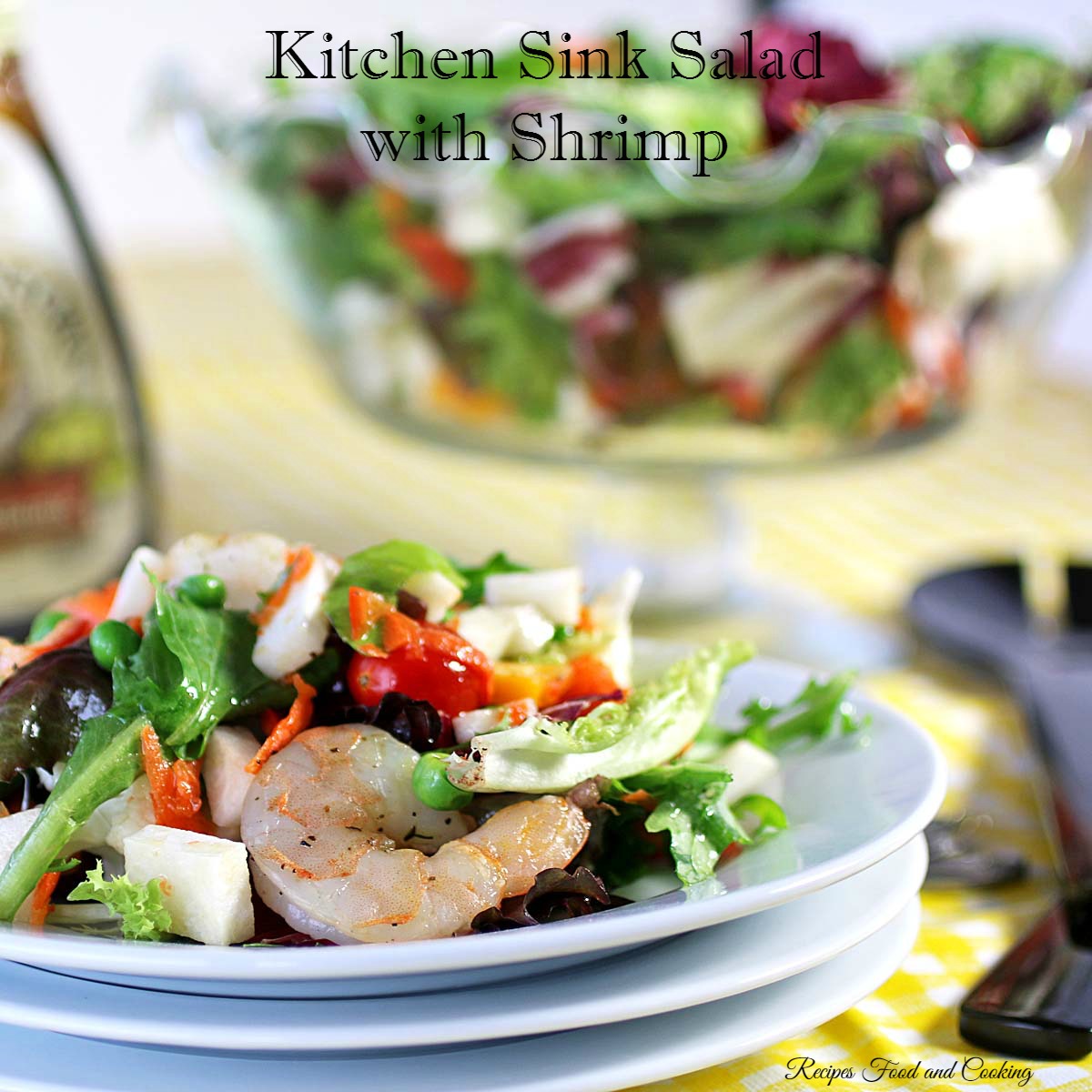 The pizzas are so easy to do, they are frozen (of course) and are cooked frozen. They only take 15 – 18 minutes to bake so they are perfect for our break time. You don't even have to wash a pan because these pizza's go right in the oven on the racks. How cool is that? I'm always on board for one less dish or pan. In fact washing dishes is the only thing I don't love about being a food blogger.
I decided to make a strawberry rhubarb lemon crumble for dessert. I had both strawberries and rhubarb to use and I bought some lemon sandwich toppings for the topping. It was perfect! If you're one of those that don't like to entertain because you don't want to cook, this is the perfect solution! Have some friends in, play cards or even a game. Or, how about a date night with the hubby? Get the kids in bed, get out the candles and have a romantic dinner.
DiGiorno has 4 new Thin pizzas you can try.
Primo Pepperoni – Topped with premium pepperoni
Supreme Speciale – Topped with caramelized onions, red & green peppers, premium pepperoni, Italian sausage – really loved this one! actually love them all but this is my favorite.
Spinach & Mushroom – Topped with spinach, garlic, mushrooms
Margherita – Topped with diced roma tomatoes, basil, and mozzarella, parmesan, romano and asiago cheeses
Kitchen Sink Salad with Grilled Shrimp
Prep time:
Cook time:
Total time:
Ingredients
1 bag of mixed salad greens
1 cup cauliflower florets
grape tomatoes
1 cup sweet peppers
1 cup jimaca
1 cup shredded carrots
1 lb. shrimp
salt free seasoning
Instructions
Put the salad greens in a bowl.
Arrange the salad ingredients on top of the greens.
Sprinkle the salt free seasoning over the shrimp. Cook on high heat on the grill for about 5 - 7 minutes. (time will depend on the size of your shrimp)
Add on top of the salad when ready to serve.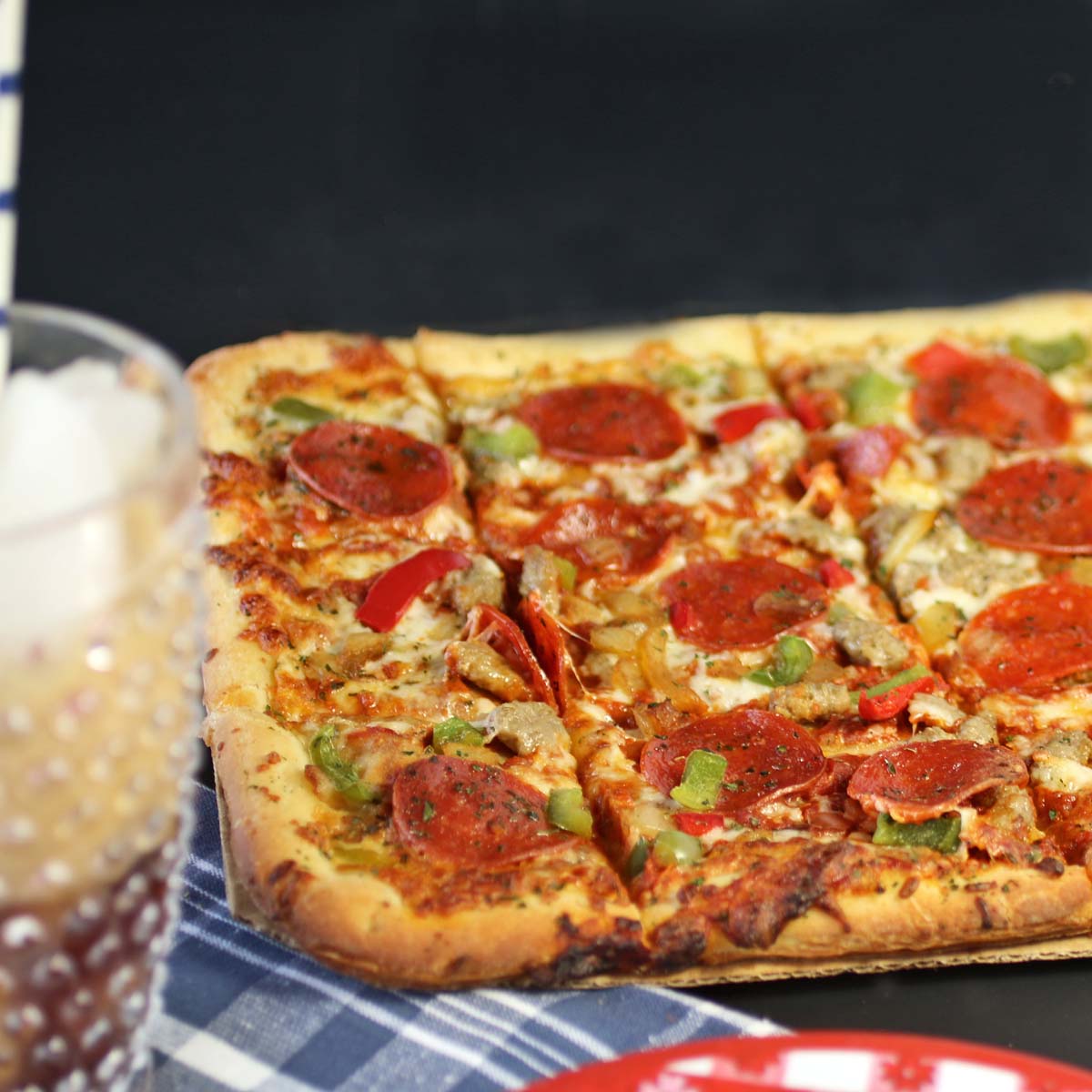 DiGiorno Pizzeria!™ Thin starts with a preservative-free crust that is baked at 700 degrees to ensure a thin and crispy crust. The crust is then crust is drizzled with extra virgin olive oil and then topped with a specially-crafted sauce made from scratch using vine-ripened tomatoes, basil, thyme and oregano. New Pizzeria!™ Thin pizzas are topped with the 100% real cheese, premium meats, vegetables picked at the peak of ripeness and have no artificial flavors.
Pin It!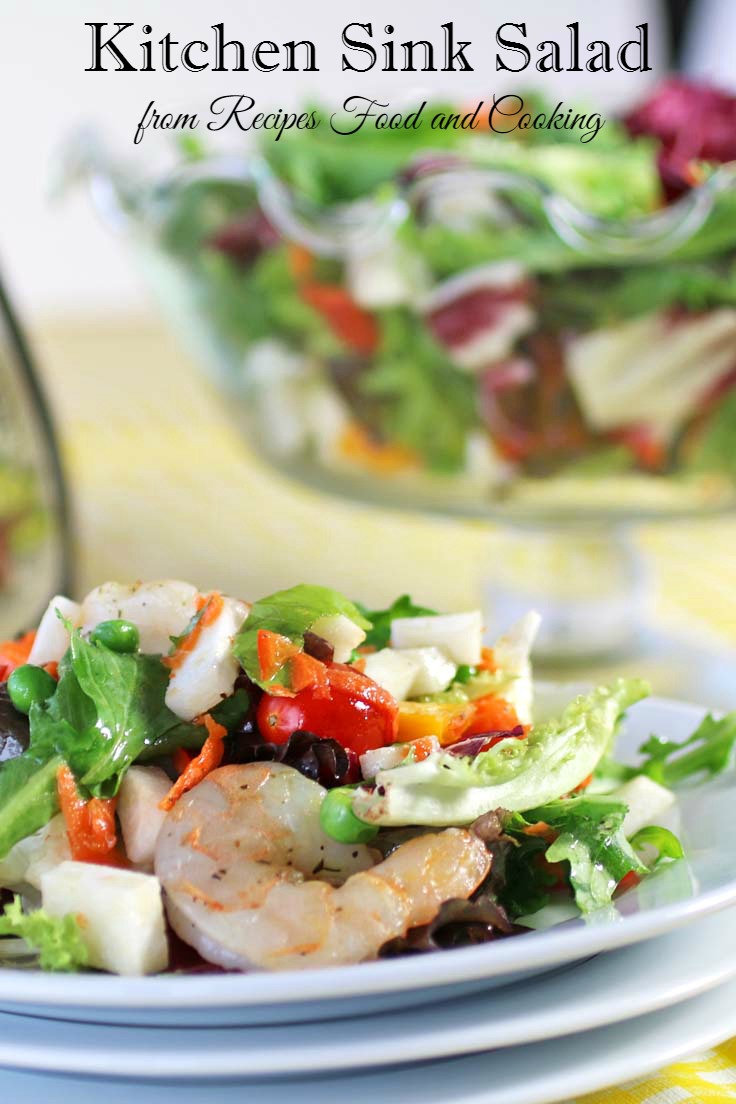 DiGiorno is so confident you'll agree that New Pizzeria!™ Thin is delicious, that it is offering a "Love It Or It's Free Guaranteed" refund. If for some reason you try the new Pizzeria!™ Thin and don't like it, you can visit Digiorno.com for more information on how to receive a refund.
I was selected for this opportunity as a member of Clever Girls and the content and opinions expressed here are all my own.