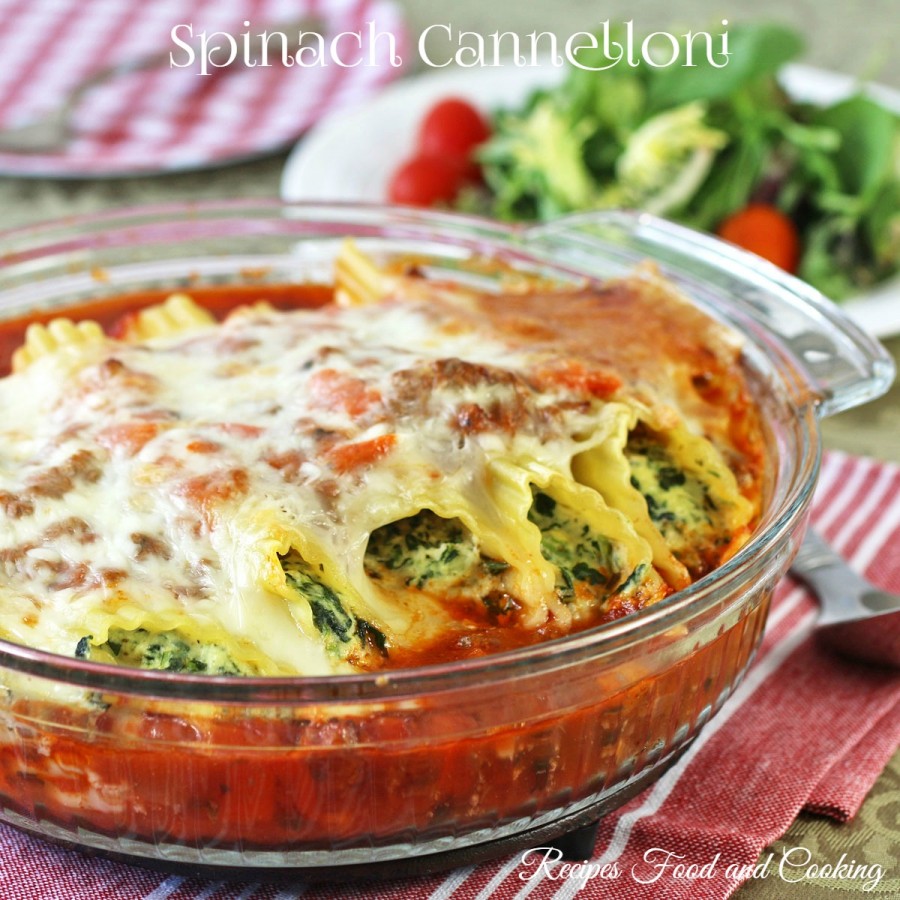 Spinach Cannelloni
A creamy, spinach filling is stuffed into cannelloni, topped with a spaghetti meat sauce and mozzarella cheese. I made my own spaghetti sauce but you could just as easily use a jarred spaghetti sauce as a shortcut.
This recipe will serve 8 or make it in 2 dishes like I did and you can freeze the other for another time. The box of cannelloni I bought had 14 tubes, which need to be precooked before filling with the ricotta spinach filling. I also put the filling in a pastry bag which made it real easy to fill the cannelloni. A plastic bag with the corner cut off works also. Filling them with a spoon is not a lot of fun, just to let you know.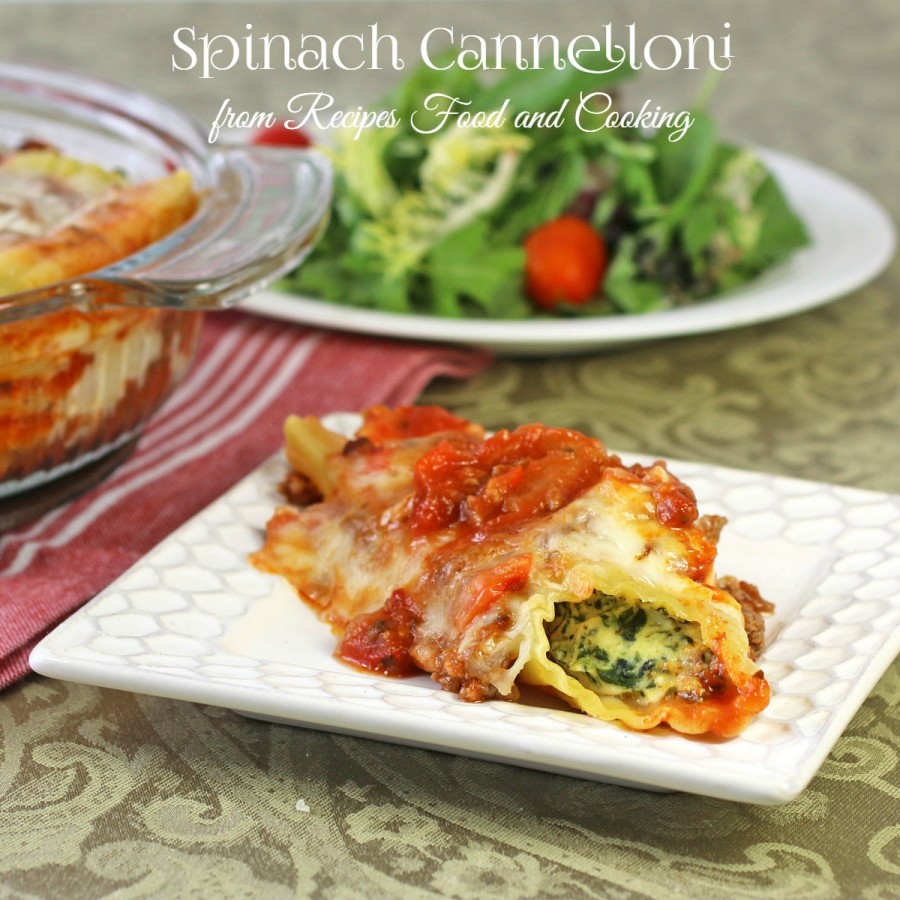 This pasta is also know as Manicotti. It can be filled with a variety of fillings. I also like to stuff the tubes with ratatouille or chicken with a bechamel sauce over it.
You can make the sauce and filling a day ahead and fill the tubes before baking if desired.
All you need now is some garlic bread, a salad and dinner is ready!
Spinach Cannelloni
Prep time:
Cook time:
Total time:
A creamy, spinach filling is stuffed into cannelloni, topped with a spaghetti meat sauce and mozzarella cheese.
Ingredients
Sauce
1 1/2 lbs. ground beef
1 28 oz. can tomato sauce
1 1/2 cups water
1 cup chopped onions
1/2 cup chopped sweet peppers
1 tablespoon basil
salt and pepper
Filling
32 oz. ricotta cheese
1 package frozen spinach - thawed, squeezed dry
2 eggs
1/3 cup parmesan cheese
1/2 cup basil pesto
1 box cannelloni pasta
2 cups mozzarella cheese
Instructions
Add the ground beef to a pan and brown. Pour off any excess fat. Add the onions and green peppers and cook over medium heat until the onions are translucent. Add the tomato sauce and water. Stir in the spices and cook over medium heat until thickened, about 45 minutes. Spoon several ladles full of the sauce on the bottom of the pan you are baking them in.
Bring a large pot of water to a boil. Add the cannelloni and cook for 7 minutes. Rinse with cold water.
Add all of the filling ingredients to a bowl. Stir until combined. Put the mixture into a pastry bag (a plastic bag with the end cut off will work too). Fill the cannelloni with the filling. Place on top of the sauce. Continue until all the cannelloni are filled. Top with some more of the sauce and then the mozzarella cheese.
Bake for 45 minutes at 350 degrees.
 Maybe you'd like to try our?