Fake Fried Apples are sliced apples cooked in apple cider. My knock off of the Cracker Barrel Fried Apples.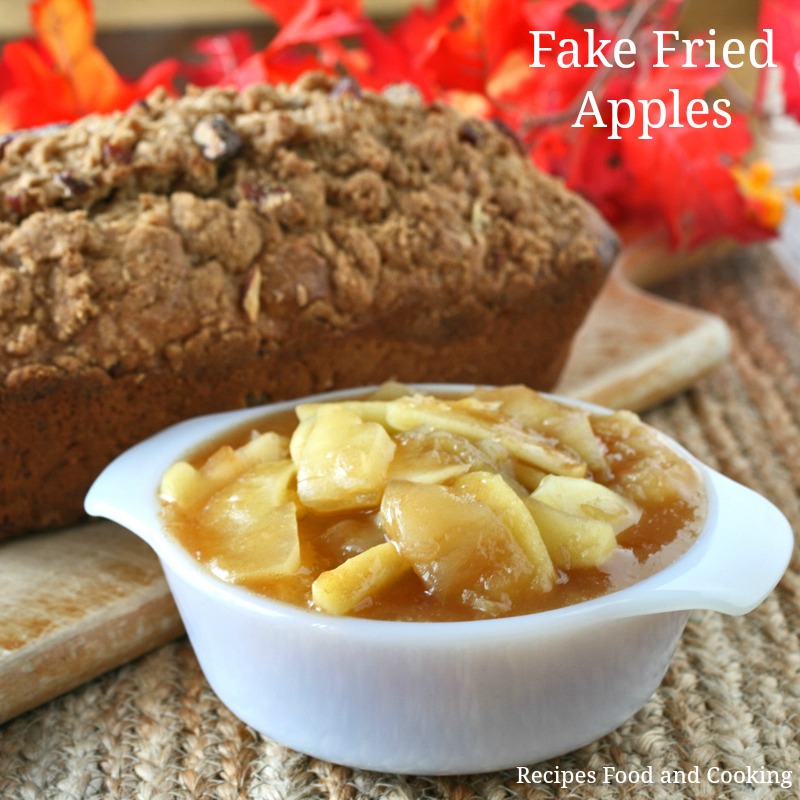 Fake Fried Apples
I bet you are wondering what Fake Fried Apples are? This is my take on Cracker Barrel Apples without adding any butter or bacon fat like I see in the clone recipes out there. For the record I am not sure there is bacon or butter in the real recipe, especially the bacon fat. This recipe is just pure good apples, no additives and no fats. So how do I do it? I use apple cider to replace the fats and let the apples cook in it before I thicken them. I don't add any spices either like cinnamon but feel free to if you want that flavor. The only thing I will do different next time is to cut each quarter of the apples into 3 pieces not four so the apples are a little chunkier.
These apples are so yummy! They are the perfect fall accompaniment to any fall dinner, breakfast or just a snack. I used Granny Smith and Rome apples to make the fake fried apples. You don't have to use 2 types of apples, I do because I have them right now. You can use any apple that is good for cooking. These are a few of the apples that are generally available that are good for cooking or baking with.
Braeburn – Keeps well, great for baked apples, tangy-sweet, very firm and hard
Cortland, Redcort – Keeps well, sweet and crisp, good for pies and applesauce
Empire – Keeps well, sweet, crisp, juicy and firm, good for pies and applesauce
Fuji – Sweet, firm flesh good for applesauce
Gala – Sweet, very juicy, dries well
Golden Delicious – great for pies and applesauce
Granny Smith – firm and tart, great for baking
Mutsu – firm and tart, mellows as it ages, great for baking, also known as a Crispin
Rome – firm and crisp, excellent for baking whole, holds it shape

Fake Fried Apples
Prep time:
Cook time:
Total time:
Sliced apples cooked in apple cider with a touch of sugar. The perfect fall side dish.
Ingredients
3 Granny Smith apples
3 Roma apples
1 1/2 cups apple cider
1/4 cup sugar
1 heaping tablespoon cornstarch
1/4 cup water
Instructions
Peel and slice the apples. Put in a pan with the cider and sugar. Bring to a boil and then reduce heat to medium. Cook until the apples soften, about 10 - 15 minutes.
Mix the cornstarch and water together in a small bowl. Stir the cornstarch slurry into the apples. Stir until thickened and cook for 2 more minutes. Remove from heat and let cool.
Really good served warm!
Maybe you'd enjoy our recipe for?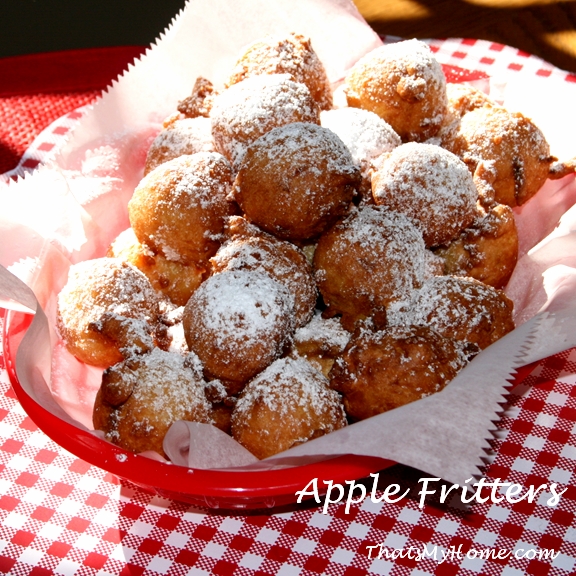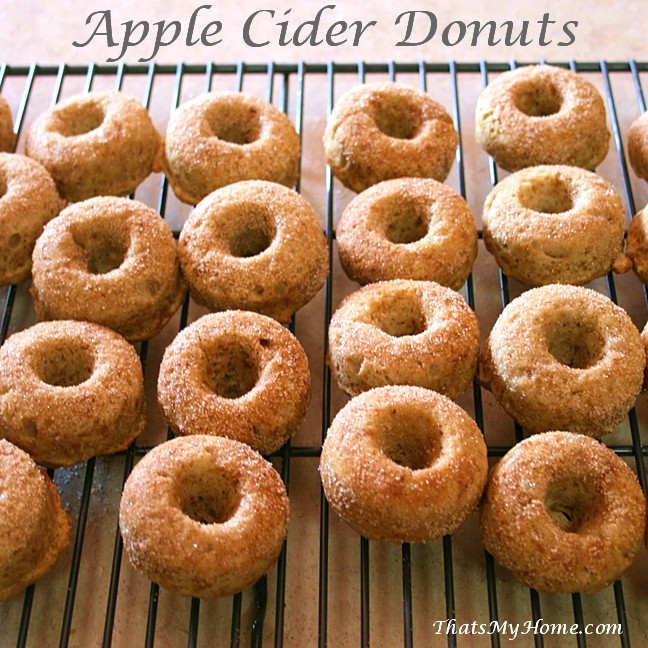 Apple Pie Jam (this is amazing! just like apple pie on a spoon)