Apple Pie Jam tastes like apple pie on a spoon.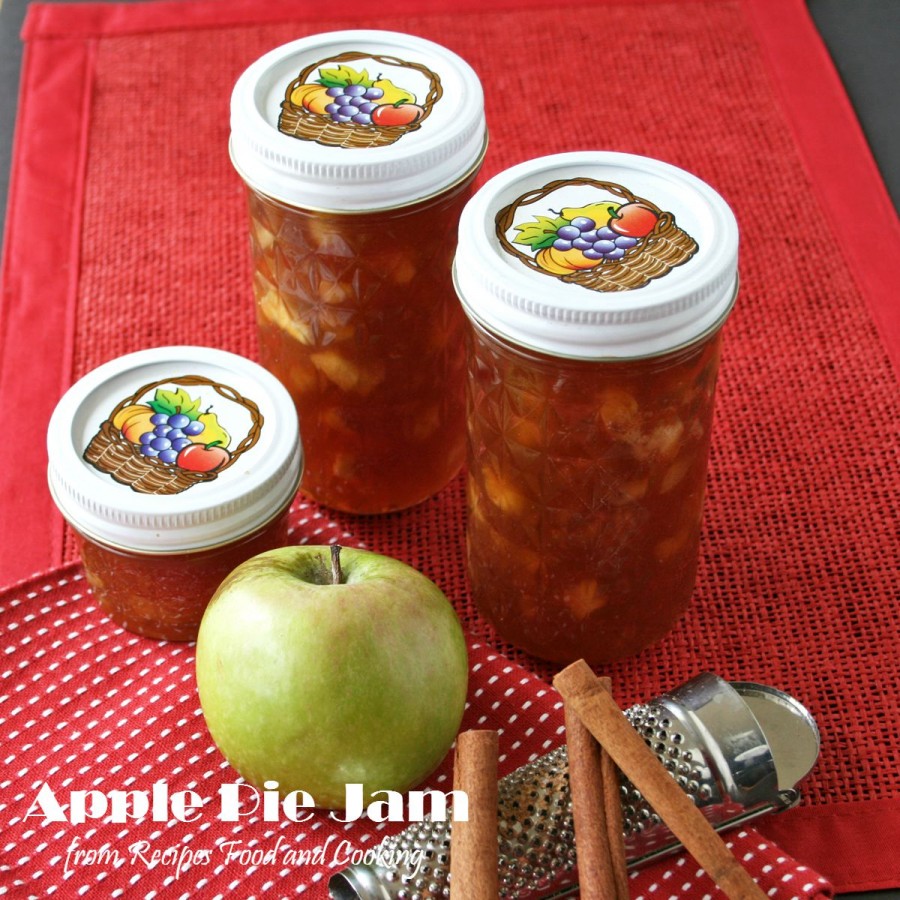 This apple pie jam tastes like apple pie on a spoon, it's full of apple and cinnamon. It's perfect on toast or hot biscuits in the morning. I even have a plan to use it with a cookie recipe I am working on.
I used both Granny Smith apples and Rome's in the jam. I wanted an apple that would fall apart and cook down and another that would hold it's shape like the granny smith's do. These two worked really well together and made a great tasting jam.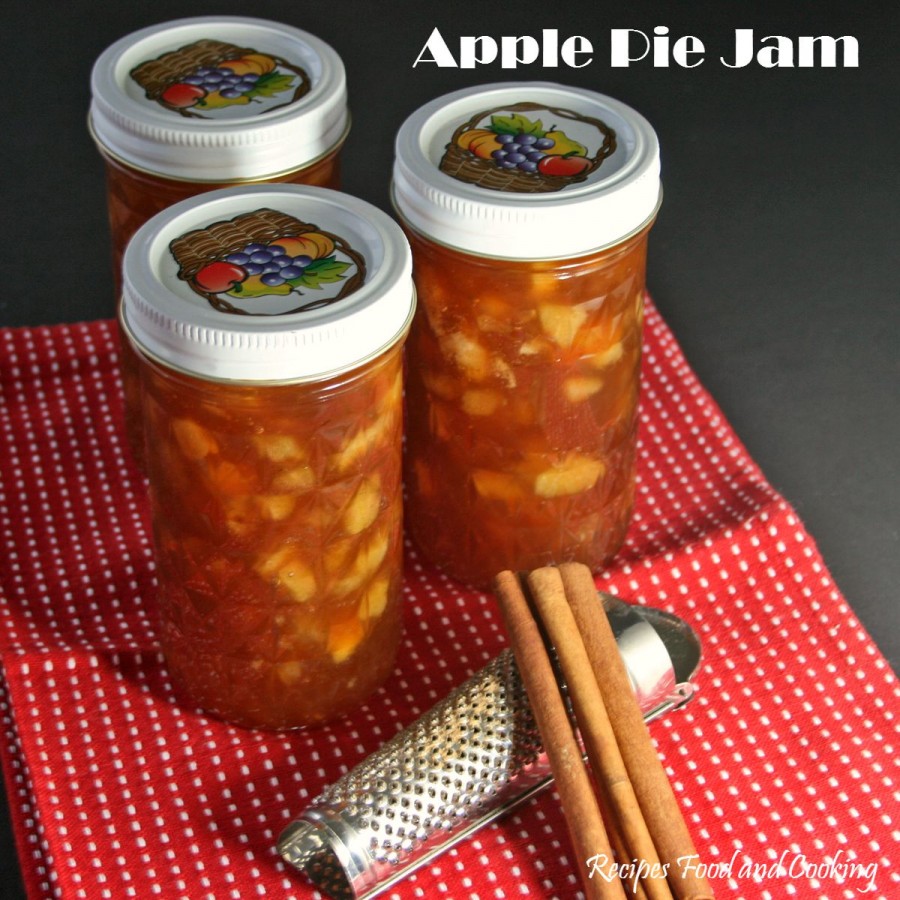 Apple Pie Jam
Recipe type:
Jam, Canning
Prep time:
Cook time:
Total time:
This apple jam tastes like apple pie on a spoon.
Ingredients
6 cups apples chopped and peeled
1 cup water
1 package pectin
2 tablespoons butter
4 cup sugar
1 cup brown sugar
2 teaspoons cinnamon
1/4 teaspoon ginger
1/4 teaspoon cloves
Instructions
Wash and sterilize your jars and lids. Keep jars hot until ready for use. Bring a large pot of water to a boil to water bath the jam after making. The pot must be large enough to fully surround and immerse the jars in water by 1 to 2 inches and allow for the water to boil rapidly with the lid on.
Add the apples and water and bring to a boil. Add the pectin and butter. Bring to a full rolling boil and add sugars and spices. Bring back to a full rolling boil hard 1 minute, stirring constantly. Remove from heat and skim off foam with a metal spoon.
Put the jam into the jars. Wipe the top edges of the jars to make sure they are clean. Add the lid and ring, Tighten.
Place jars in water bath. Put lid on pan after making sure jars are covered. Leave jars in bath for 10 minutes in boiling water. Remove from water and place on a towel. Lids should start to pop in a few minutes. If one doesn't refrigerate that jar or redo using a new lid. If the tops of the jars are clean and dry when you add the lids they should seal.
How about trying our
Pumpkin Butter
?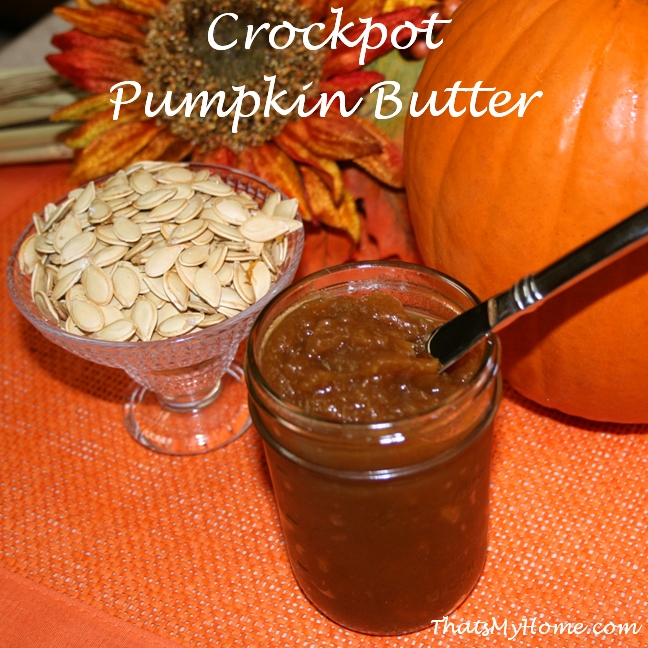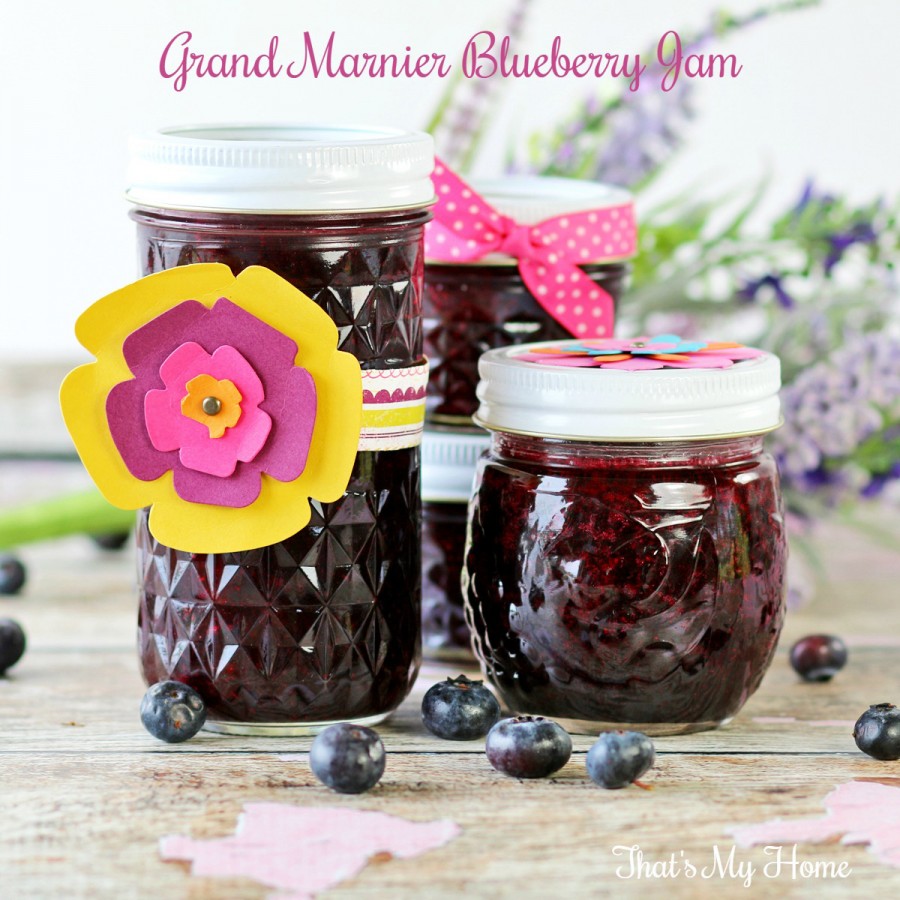 Pin It!