Bite size pieces of summer squash in a light batter, the perfect taste of summer!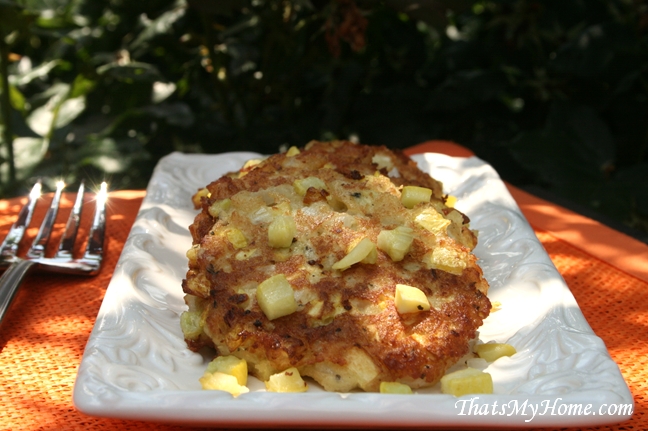 Summer Squash Croquettes
I've been wanting to try this recipe for summer croquettes I found for days. I had my doubts as to whether the recipe would work or not but decided to do as the recipe was written. I found one that this recipe did not work and the reason the it didn't was because the person who wrote it cared more about food styling than the actual recipe. Why someone wants to do that and have people waste ingredients and time is beyond me.
Here is what this recipe looked like when made as the original recipe was written. What a mess! Right? They fell apart and would not hold together. I originally doubled the recipe thinking I would bake half and fry half and show the comparisons plus I wanted to see if they would bake properly. It wasn't going to happen!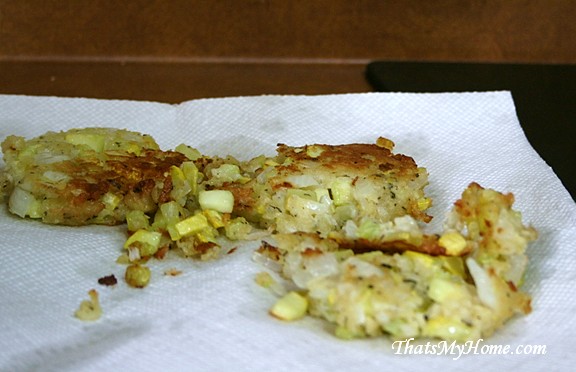 I love beautiful photographs of food as well as the next person. What I don't like is food that is styled for a picture and there is no way the finished product is going to come out looking like the picture that made you want to try a recipe. I have even seen photos lately where they do not even finish cooking the dish because for the photos it looks better that way. Now I don't have a problem with that as long as you include what the finished dish looks like. Okay, rant over!
So the final product here turned out well after I heavily adjusted the recipe. I will be making them again. I used smaller summer squash but if you only have big ones, scoop out the seeds before dicing up the squash. You want the mixture to be a little like a batter, not dry which is why I let it set for 5 minutes before cooking. It gives some time for the eggs and panko to blend together so that the croquettes stick together. I really found the 1/3 cup made a perfect serving size as a side dish. It also gave me a way to make sure it all adhered together which helped to keep together as they cooked and did not end up looking like the mess I had above.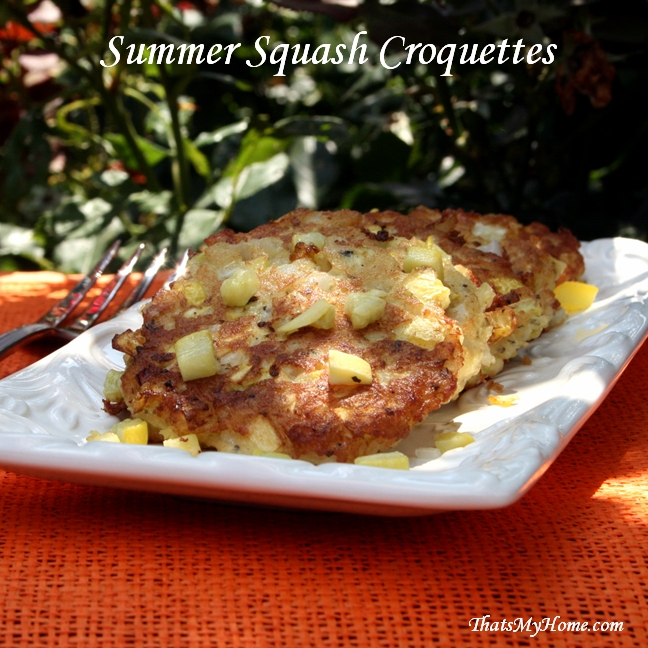 Summer Squash Croquettes
Prep time:
Cook time:
Total time:
Bite size pieces of summer squash in a light batter, the perfect taste of summer!
Ingredients
4 cups finely diced summer squash
1 cup diced onion
3 eggs
2 tablespoons butter - optional
1/3 cup flour
1 cup panko or bread crumbs
1 teaspoon salt
1 teaspoon Italian seasoning or your favorite spice
pepper
oil for frying
Instructions
Dice up the summer squash and onion into small pieces. Add to a mixing bowl.
Beat up the eggs. Melt the butter in a small dish if using. Add everything remaining except the oil to the bowl. Stir to combine. Let set for 5 minutes.
Heat some oil in your frying pan.
Using a 1/3 cup measuring cup, spoon the mixture into the cup. Press down on it slightly with a spoon. Put the mixture into the oil and flatten it out slightly with the back of the measuring cup. Fry on both sides until lightly brown. Remove from pan to some paper towels to drain off excess oil. Repeat until you have fried all of the croquettes.
www.thatsmyhome.com
Maybe you'd like to try?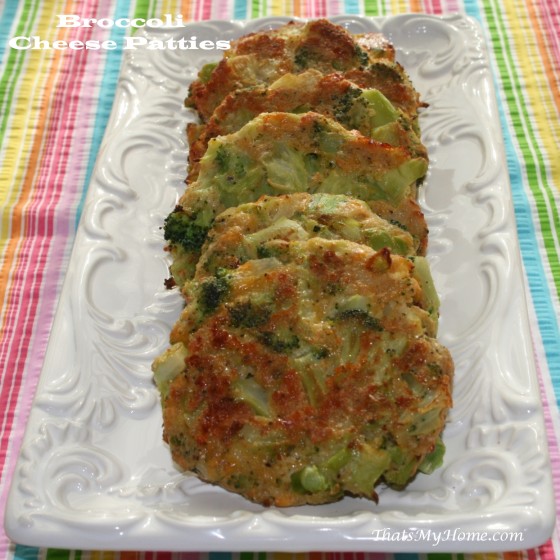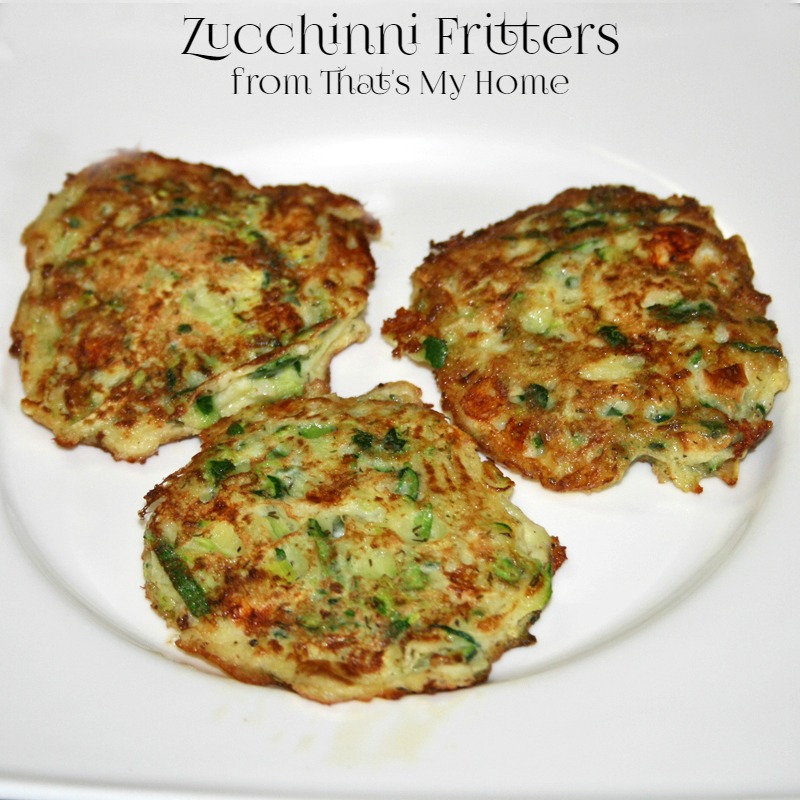 Follow me on Facebook, Google+ , Instagram or Pinterest to see when I post or share something new!