Banana Chocolate Chip Muffins with Cinnamon and Walnut Streusel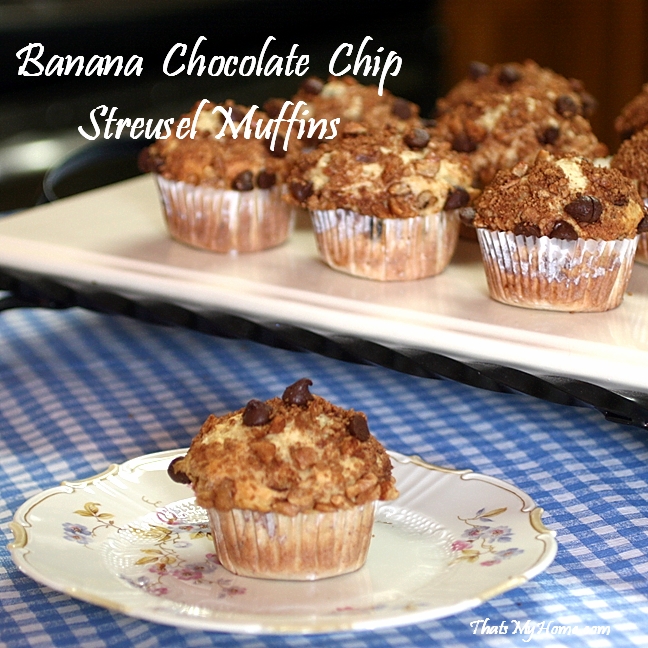 Banana Chocolate Chip Cinnamon Streusel Muffins
Banana chocolate chip cinnamon streusel muffins, that has to be one of the longest recipe names on this blog. I could of added a few more descriptive words but figured this was enough. I have ripe bananas galore this week. I'm not sure what happened other than the last ones I bought turned in about 2 days from green, green. I am going to try banana soufflés with caramel sauce tonight for dinner, doesn't that sound good?
These muffins were really good, not real sweet so if you like sweeter muffins add another 1/4 cup of brown sugar. As you can see these muffins made beautiful domed tops, just like a muffin should be.
Muffin Making Tips
If you want to make the perfect muffin, start with fresh baking powder and baking soda and do not overmix the batter. Stir just until the dry ingredients are moistened. The batter should still be lumpy. The lumps will dissolve during baking.
Careful, brief stirring will produce a muffin with a high, rounded crown. Overmixed batter will produce a flat-topped muffin.
Use level measures. Scrape off excess flour, sugar, baking powder and baking soda with the flat blade of a knife.
Bake muffins on the middle oven shelf to prevent the bottom or top from over-browning.
Preheating the oven tin before ladling in the batter is said to produce higher muffins.
For ease, grease muffin tins with a vegetable oil spray or use paper liners.
Source: thatsmyhome.com More Muffin Recipes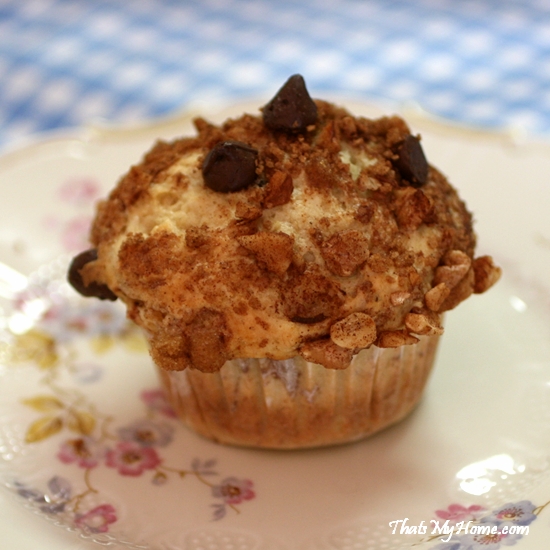 Banana Chocolate Chip Cinnamon Streusel Muffins
Prep time:
Cook time:
Total time:
Banana Chocolate Chip Muffins with Cinnamon and Walnut Streusel
Ingredients
Muffins
2 large bananas
2 eggs
1 teaspoon vanilla
4 tablespoons butter - melted
1/4 cup brown sugar
2 cups self rising flour
1/4 cup walnuts
1/2 cup chocolate chips
Streusel
1/4 cup brown sugar
1 tablespoon cinnamon
1/4 cup chocolate chips
1/4 cup walnuts
Instructions
Mix up the streusel ingredients. Set aside while you make the muffin batter.
Preheat oven to 400 degrees. Prepare cupcake pans with liners.
Mash the bananas. Add the eggs, vanilla, brown sugar and butter. Stir in until completely mixed in. Stir in flour until it is just mixed in. Add the walnuts. Do not overbeat.
Scoop the batter into the cups, I used a large scoop and filled them almost to the top. Sprinkle the streusel on. I did it really heavy and still had a little left over.
Bake for 13 - 15 minutes or until lightly browned.
www.thatsmyhome.com
Maybe you'd like to try?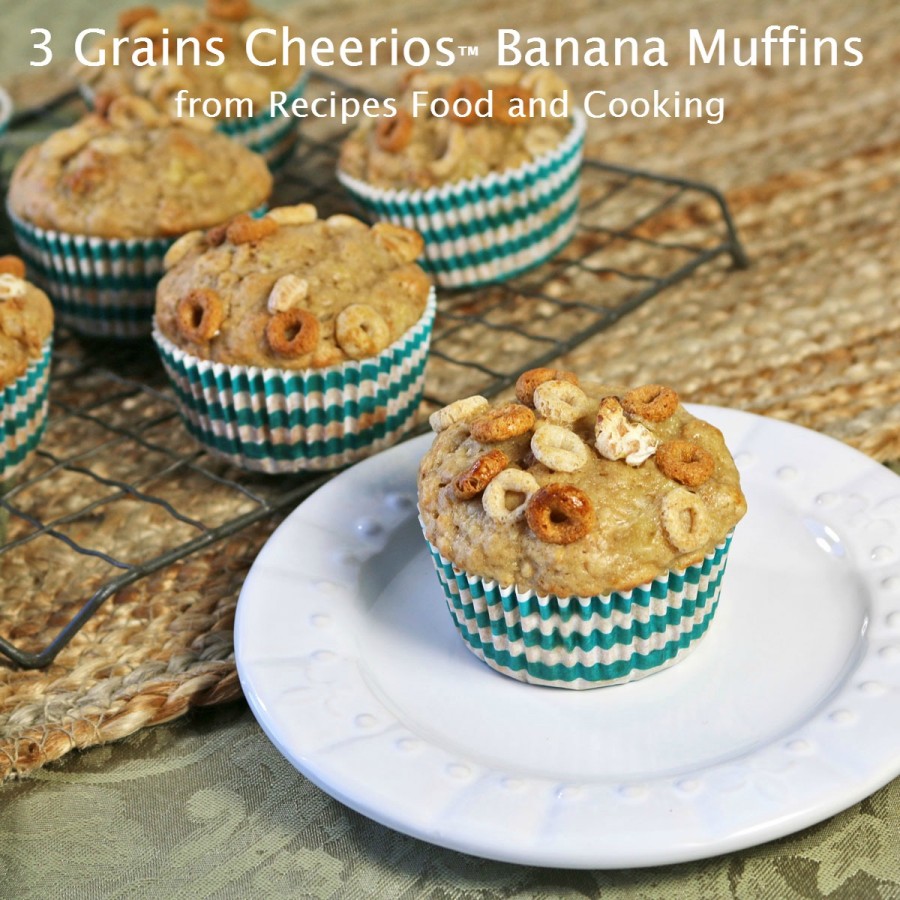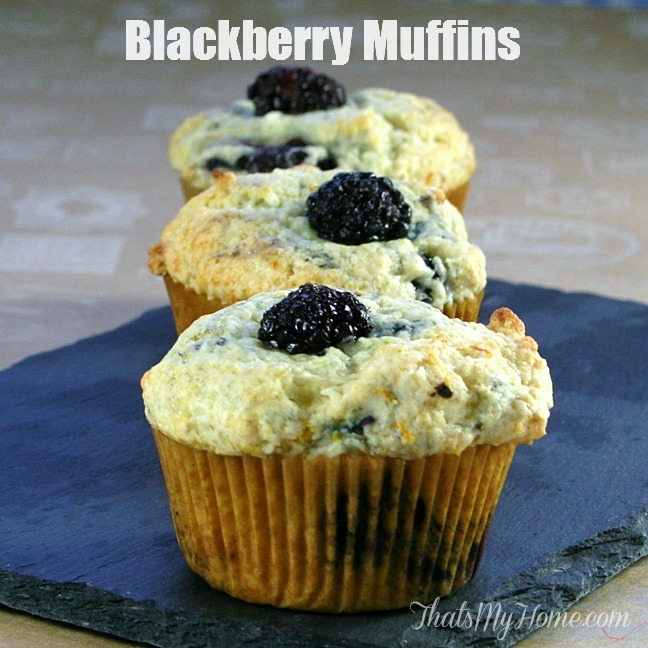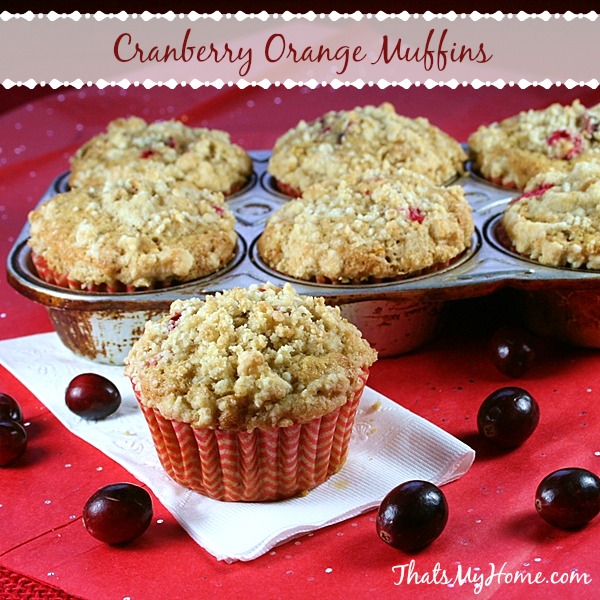 Follow me on Facebook, Google+ , Instagram or Pinterest to see when I post or share something new!