Try our healthy 3 Grains Cheerios™ Banana Muffins for Heart Health Month!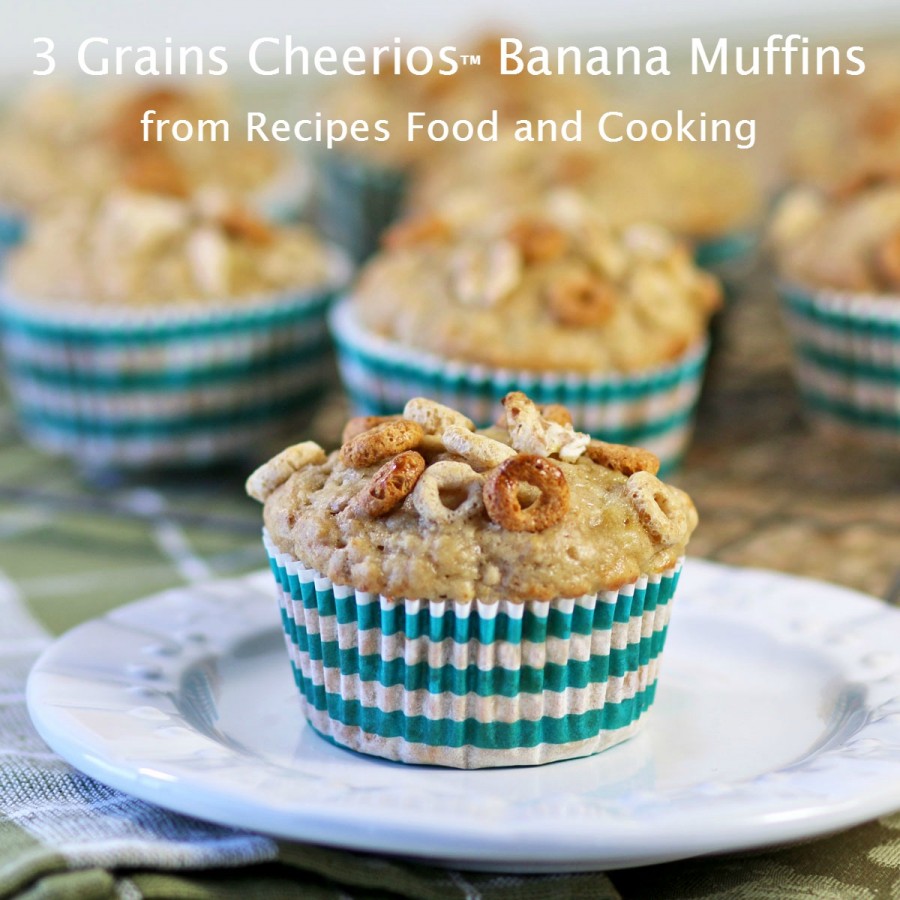 3 Grains Cheerios™ Banana Muffins
Celebrate Heart Health month with fun and flavorful new products and recipes the entire family will love!
I decided today to try and incorporate the Cheerios™ +Ancient Grains into a muffin with bananas in it. It's a great way to get some healthy additions into a muffin.
Are you ready to try my recipe for 3 Grains Cheerios™ Banana Muffins?
3 Grains Cheerios™ Banana Muffins
Prep time:
Cook time:
Total time:
Banana muffins filled with 3 Grains Cheerios for an added nutritional boost.
Ingredients
1 cup all-purpose flour
3/4 cup whole-wheat flour
2 teaspoons baking powder
1/2 teaspoon salt
1/2 teaspoon ground cinnamon
2 large eggs
1/2 cup packed light-brown sugar
1/2 cup plain low-fat yogurt
2 tablespoons oil
2 cups ripe bananas mashed
3/4 cup 3 Grains Cheerios plus a few more for topping the muffins
Instructions
Preheat oven to 400 degrees. Put liners in a cupcake pan.
Mix the flour, baking powder, salt, cinnamon and brown sugar together in a mixing bowl.
Add the eggs, yogurt, oil and bananas. Stir until all mixed together.
Stir in the 3 Grains Cheerios.
Fill the muffin liners to about 3/4 full. Top with a few of the cheerios cereal.
Bake for 18 - 20 minutes.
Pin It!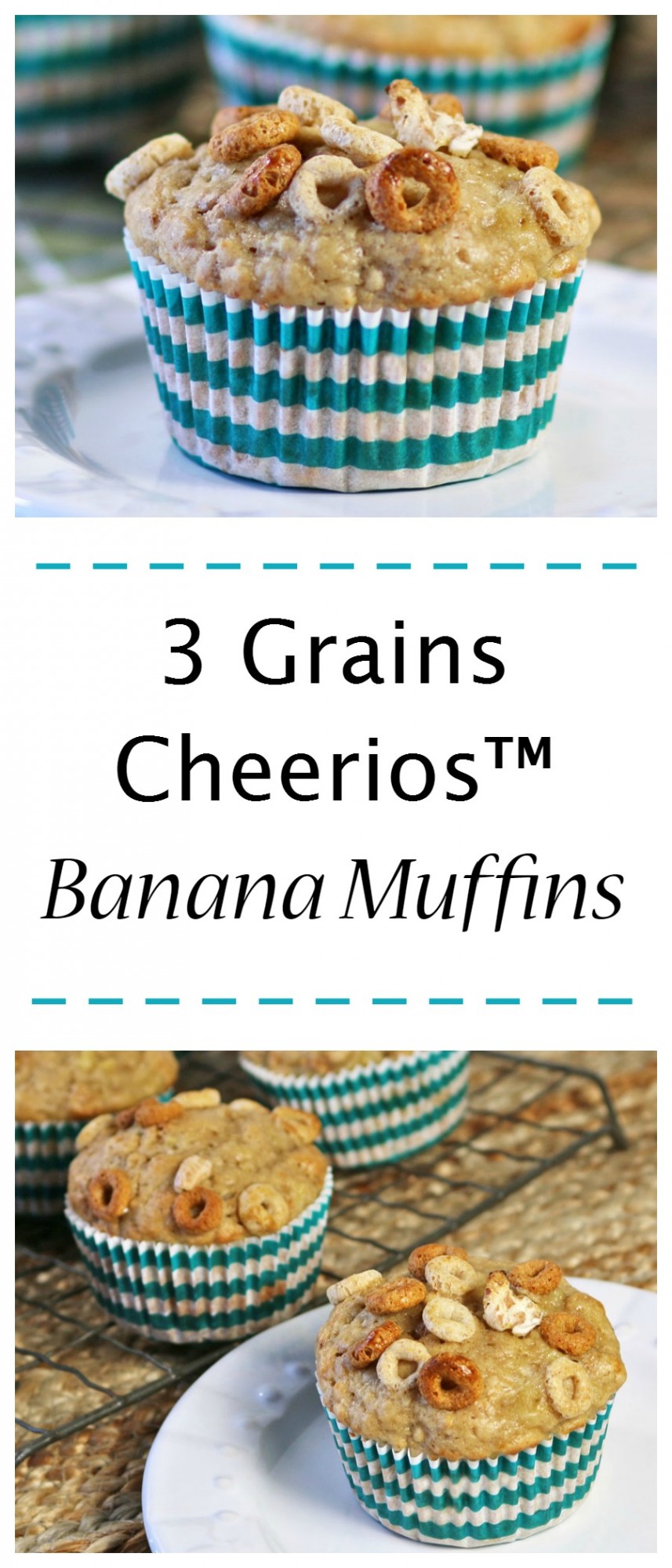 "Disclosure: The information, products and Publix gift cards were provided by General Mills through Linqia."