Blackberry buttermilk muffins bursting with fresh blackberries and a touch of orange peel.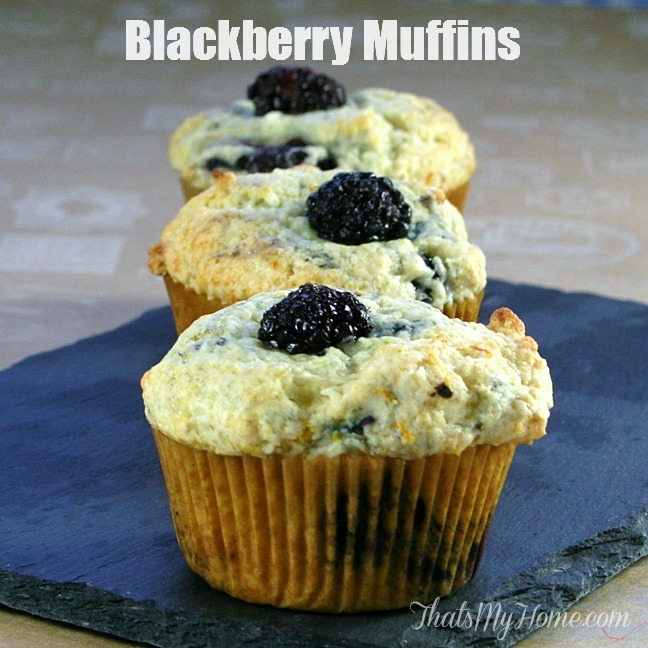 Blackberry Buttermilk Muffins Recipe
I got a great deal on blackberries yesterday so breakfast was these yummy blackberry muffins. Since I had giant fresh blackberries and added the zest of an orange to brighten the flavor even more. This batter without the blackberries could be adapted to a variety of berries, raspberries, blueberries and even fresh strawberries. It only takes about 5 minutes to whip these up.
Blackberries used to grow like weeds in my old backyard, I sure do miss them. I had one plant and within 3 years I was getting quarts of berries from that one bush. I am not even sure how it got there, it was just there one spring when I went out. I didn't know what kind of berries it was going to have but I figured I would find out, I sure was glad I did once it started producing. Wild blackberries seem to have more seeds than the cultivated varieties do, but they make up for that in taste. I made the best jelly one year from that plant. I have wild blackberries in my yard now and they are ten times bigger,  smaller berry size and sour!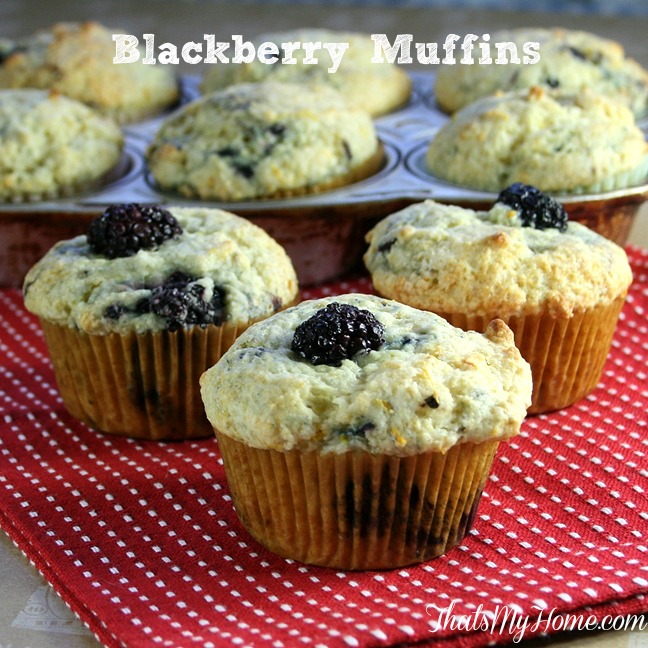 Blackberry Buttermilk Muffins
Prep time:
Cook time:
Total time:
Blackberry buttermilk muffins bursting with fresh blackberries and a touch of orange peel.
Ingredients
2 1/2 cups flour
3/4 cup sugar
2 teaspoons baking powder
1/2 teaspoon baking soda
1/4 teaspoon salt
Zest of one orange or lemon
1 large egg, lightly beaten
1 cup buttermilk
1/2 cup vegetable oil
1 teaspoon vanilla
1 1/2 cups fresh or frozen berries (blackberries, raspberries, or blueberries)
Instructions
Preheat oven to 375 degrees. Put cupcake papers into a cupcake pan.
Mix together flour, sugar, baking powder, baking soda and salt in a large mixing bowl.
Add the beaten egg, buttermilk, oil and vanilla. Stir until just combined, do not overmix.
Add the berries and orange peel.
Scoop dough into prepared pan using a large scoop.
Bake for about 20 minutes our until a tester comes out clean.