Grilled Boneless standing rib roast for 2 with leftovers.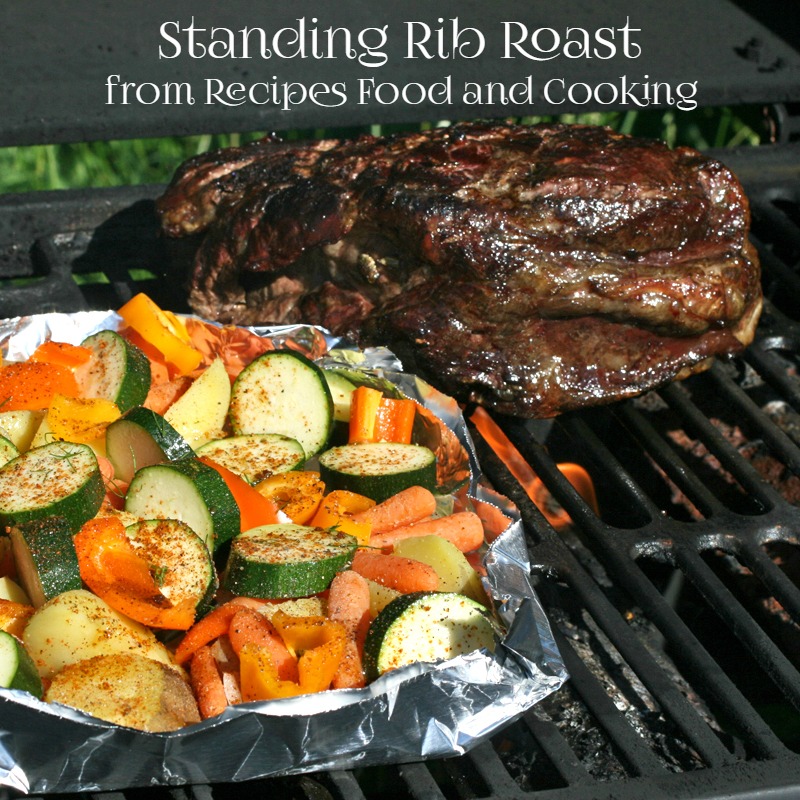 Grilled Boneless Standing Rib Roast
Kroger has some nice looking boneless standing rib roasts on sale this week and I decided to buy one and divide it up for cooking for 2. Cooking for 2 usually brings about some challenges all on its own and buying an almost 8 lb. roast really does. First thing I opted for was to find a piece of meat that came from the smaller ribs. Then I cut off 2 steaks just under a pound each. Next I did 2 roasts at about 3 lbs. each. These roasts will give 2 people a wonderful steak dinner and lunch the next day.
I marinated the beef in refrigerator for about 18 hours in garlic, salt, pepper and Forward (a salt free Penzey's spice I really like). It really is all about the flavors you like best with beef when deciding what spices to use. Just don't use one with sugar in it. Because this roast has a long cooking time the sugar would burn long before the roast is done cooking. This is one of the easiest roasts to cook on the grill and turns out perfect every time.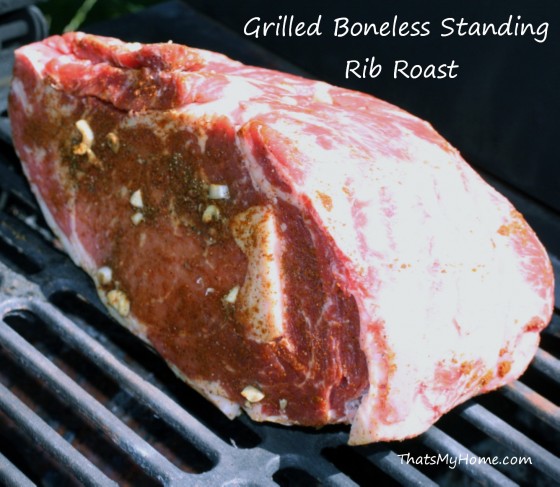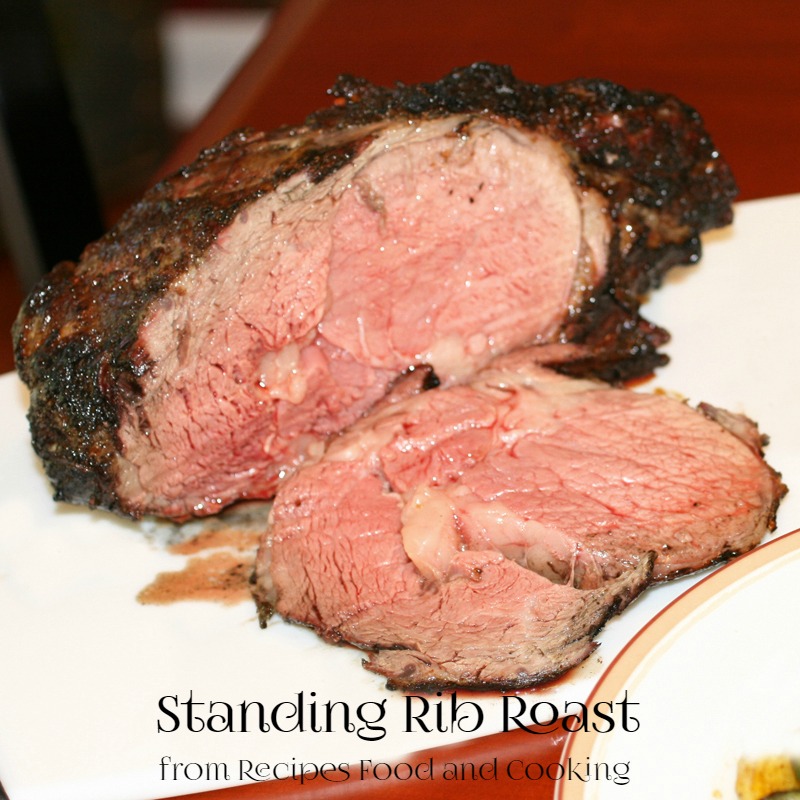 Leftover standing rib makes the best beef for dipping with a crusty roll.

French Dip made with the leftover Standing Rib Roast
Grilled Boneless Standing Rib Roast
Prep time:
Cook time:
Total time:
Serves:
Serves 2 with leftovers
Grilled Boneless standing rib roast for 2 with leftovers.
Ingredients
1 3 lb. boneless rib roast
3 - 6 garlic cloves
salt and pepper
Forward
1 tablespoon oil
Instructions
Rub oil onto beef roast. Mince garlic. Sprinkle it on the meat. Add the spices and rub them with the garlic into the meat. Cover and refrigerate up to 24 hours.
Take meat our of refrigerator 1 hour before cooking. Preheat grill to 400 degrees.
I turn 2 of my 3 burners on my grill. I put the beef over the spot that is not lit and close the grill. Turn the grill down and try to keep it at 300 degrees. Cook for 1 hour. When the roast is at 100 degrees put it over the direct flame to brown it well. Check in 5 minutes increments until roast reaches 125 degrees. If it gets brown enough and it can rather quickly move it back to the indirect heat again.
Take off of the heat and let rest 20 minutes before serving.
Maybe you'd like to try?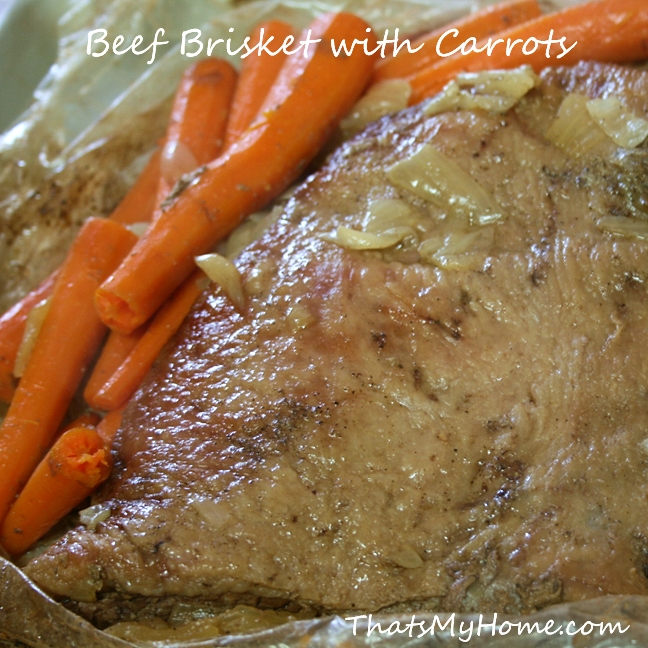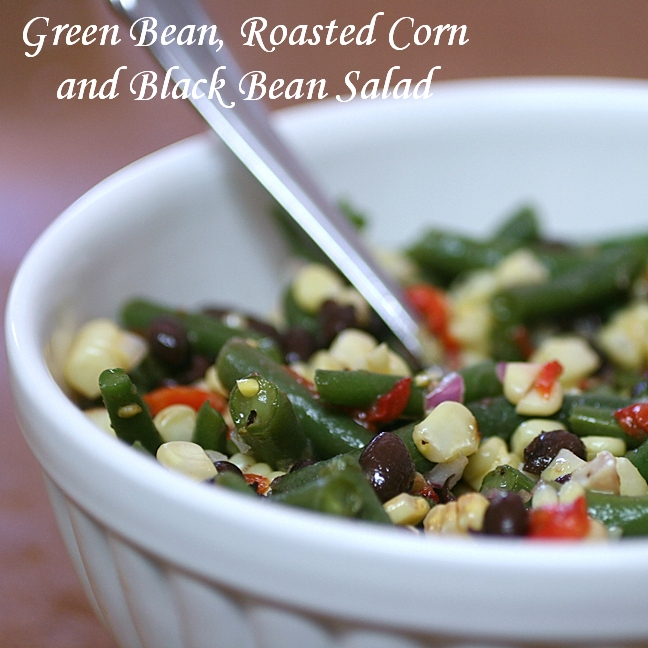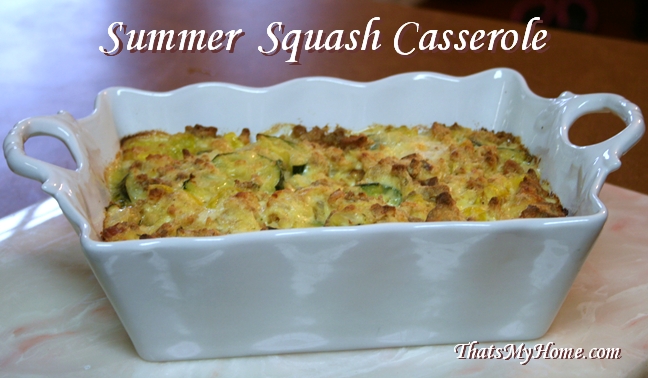 Follow me on Pinterest