Beef Brisket cooked with carrots and onions in a slow cooking bag. Easy and delicious!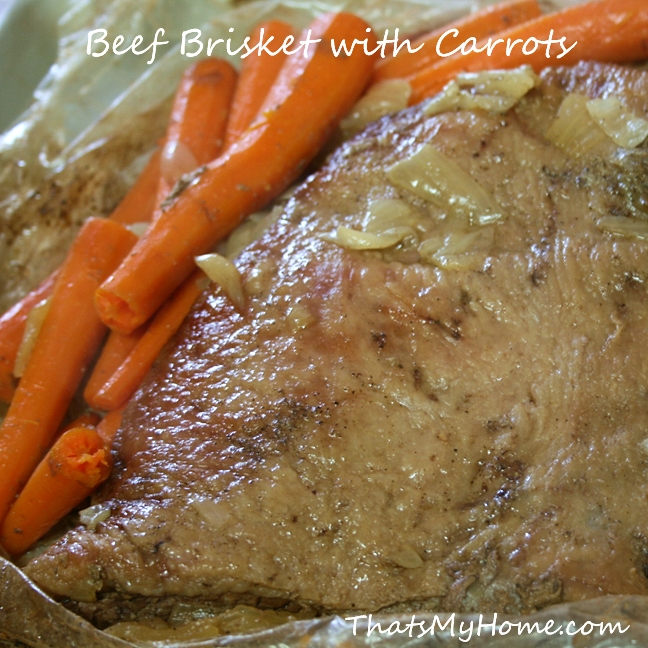 Slow Cooked Beef Brisket in the Oven
This is perhaps one of my favorite type of beef roast recipes. It is easy, full of flavor and makes lots of gravy! Could it get any better than that? I roast my roast in a slow cooking bag made for turkeys. Fill it full of veggies, season well, put in the oven at 275 degrees and go about your business the rest of the day. The picture above was taken as soon as it came out of the oven without the fat cap removed. I did trim the fat cap a little before cooking but it really helps to keep the meat moist and juicy so be careful how much you take off before you cook it. It will come off easily when you are ready to slice the meat.
You can load this up with vegetables, potatoes, turnips, parsnips, carrots or onions. You can't have too many. This is a large roast and will feed the average family a couple of days. Don't cut the vegetables to small due to the long cooking time. I usually cut carrots in half in the middle, not down the middle or leave them whole. Potatoes should be left whole. I didn't do potatoes with this roast as I wanted mashed potatoes with dinner that night. This will make one of the richest gravies and believe me you want creamy mashed potatoes. You could roast a few for leftovers the next day.
A note on slicing this roast. You will get long thin slices of this roast. It can tend to be a little stringy if cut in the wrong direction. I usually do it kinda kitty corner. Do a few slice on the smaller end and you will see which way to slice yours.
Slow Cooked Beef Brisket in the Oven
Prep time:
Cook time:
Total time:
Beef Brisket cooked with carrots and onions in a slow cooking bag. Easy and delicious!
Ingredients
1 tablespoon flour
1 beef brisket - mine was just under 5 lbs.
3 large onions
2 lbs. carrots
salt
pepper
1 cup water
Instructions
Sprinkle the flour into the bag. Place bag on a large cookie sheet. Preheat oven to 275 degrees.
Add the beef brisket. Season with salt and pepper. Leave the fat cap on. (you will remove it before serving) Place that side up. Add the vegetables and water. Use the tie that comes with the bag and close the bag. Place a couple of slits in the top of the bag for the steam to escape.
Place the roast in the oven with the cookie sheet. Roast will be done in about 4 hours but will hold in the oven as long as 6 hours.
Remove the roast from the oven to a cutting board. Let set for 15 minutes, covered. Remove fat cap and slice for serving.
Make gravy after removing most of the fat. Serve with the vegetables.
Maybe you'd like to try?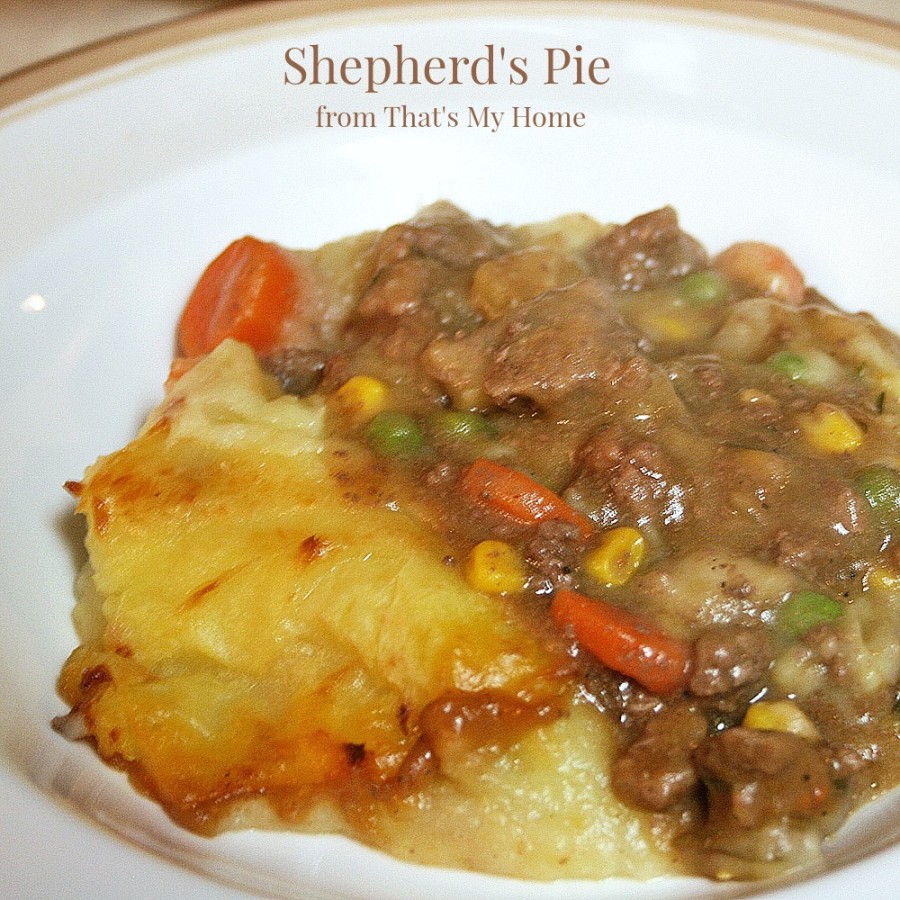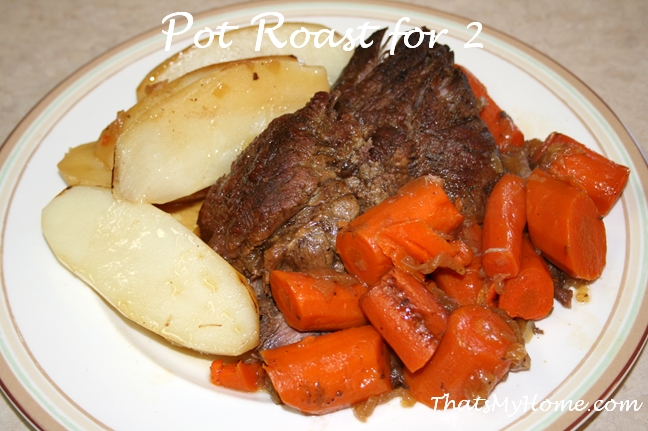 Follow me on Facebook, Google+ , Instagram or Pinterest to see when I post or share something new!