Macaroni Tuna Salad is full of tuna, olives, cheddar cheese and peas in a creamy pasta salad.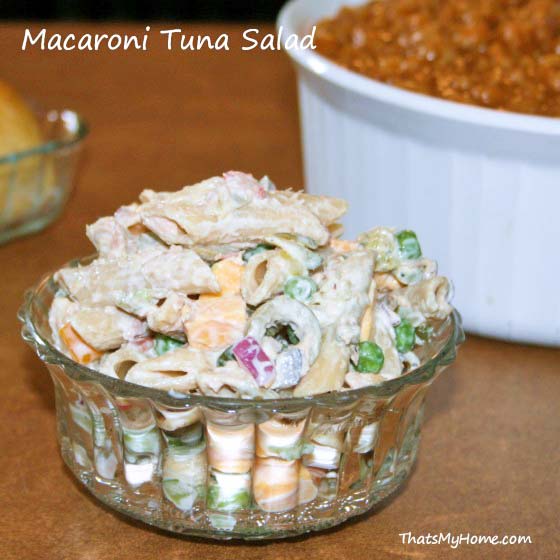 This is one of my favorite macaroni tuna salads. To me tuna macaroni salad is in the comfort foods group. Every family has some version of it, with tuna, without tuna, peas, no peas, no olives well you get the picture. You can see it about has the kitchen sink in it. It's got so many flavors in it but it all works together. This salad is perfect for BBQ's or to take to a potluck.
One of the surprises in it might be the hot sauce but you don't even taste it. It adds another layer of complexity to the mayonnaise, just a couple shakes of the bottle, that's all. I use my homemade bread and butter pickles in it, sweet pickles of any kind will work. You can serve this salad right away but it really gets better when it has had time to set so the flavors meld together.
Macaroni Tuna Salad
Prep time:
Cook time:
Total time:
Macaroni salad with tuna, ham, cheddar cheese, olives in a creamy pasta salad.
Ingredients
1 lb. rigatoni
1 can tuna in water - drained
1 medium onion - chopped (I used a red onion)
2 - 3 ribs celery - chopped
1 cup chopped peppers
1 cup frozen peas
1 cup cheddar cheese - cut in small cubes
1/2 cup sliced olives
1/2 cup bread and butter pickles - chopped (optional)
salt and pepper
mayonnaise (about 1 1/2 cups)
couple dashes of hot sauce
Instructions
Cook macaroni is boiling salted water until done, about 8 - 10 minutes. Rinse and drain well.
Cut up all of your vegetables and put them in a large mixing bowl. Add rigatoni, tuna, peas, cheese, olives and bread and butter pickles. Mix well. Add mayonnaise, hot sauce, salt and pepper. Mix well. Cover and put in refrigerator. Before serving if needed add a little more mayonnaise.
That's My Home
Maybe you'd like to try?
Orecchiette Greek Pasta Salad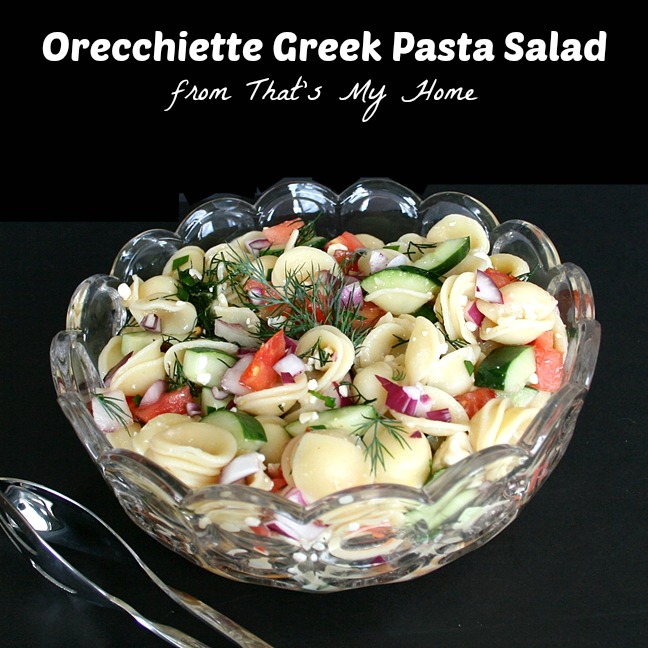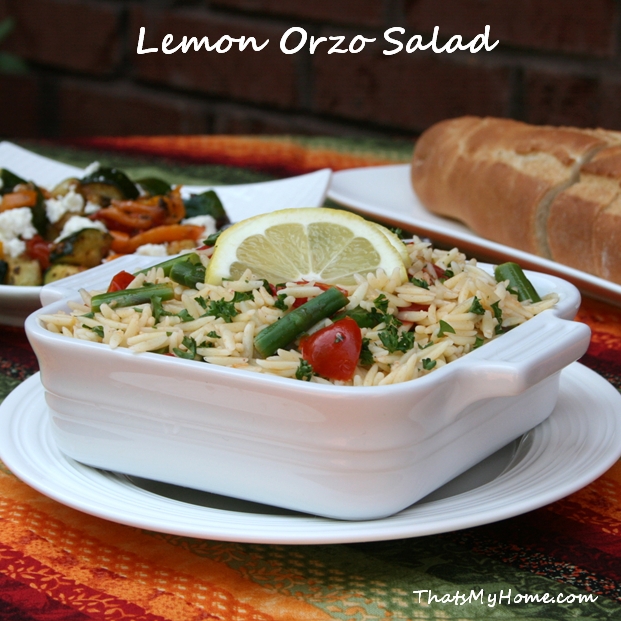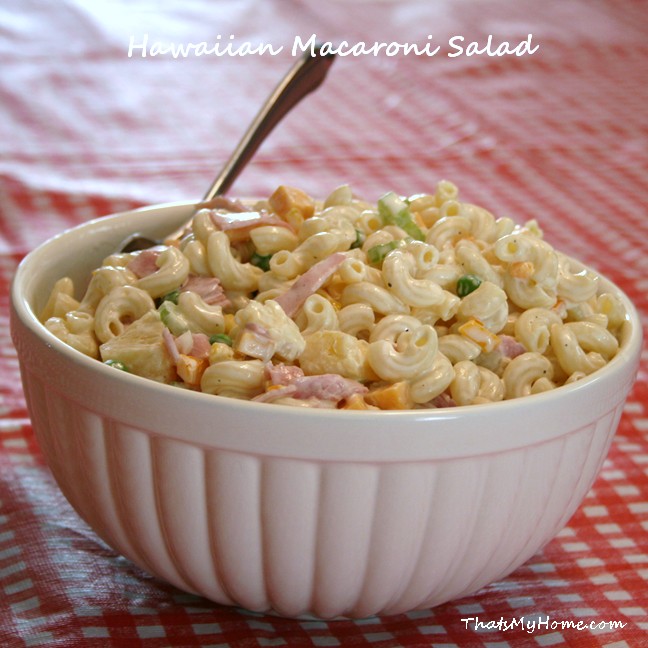 Follow me on Pinterest