Orzo with lemon, asparagus, grape tomatoes and parsley.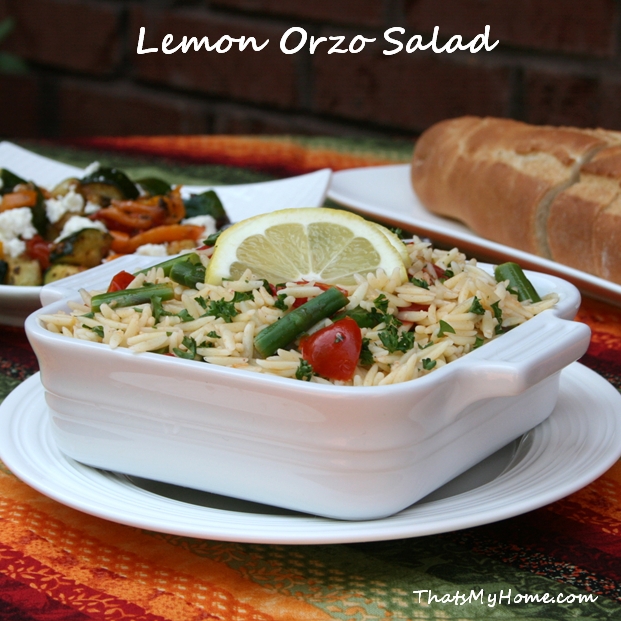 Lemon Orzo Salad
I kind of did a cooking marathon morning here today and this was one of the things I made. Orzo is a form of pasta, cut to be similar to a grain of rice.
This lemon orzo pasta salad is light and refreshing, perfect for summertime dinners! I added some grilled chicken pieces I had to a bowl of the pasta salad and it's pretty amazing. I could see this served with cold shrimp mixed in for a seafood twist also. Top with fresh grated parmesan cheese. This orzo salad is good both warm or cold, your choice….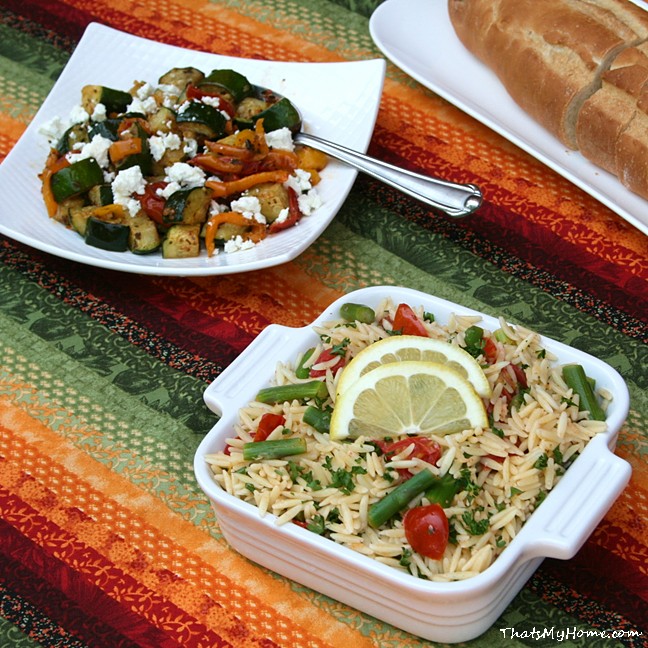 Lemon Orzo Salad
Prep time:
Cook time:
Total time:
Orzo with lemon, asparagus, grape tomatoes and parsley.
Ingredients
1 cup orzo, cooked per instructions
6 asparagus spears, chopped into thirds
2 tablespoon olive oil
2 cloves garlic, minced
Handful of grape tomatoes, sliced in half lengthwise
Zest and juice from half a lemon
Sea salt and freshly cracked pepper, to taste
1 tablespoon fresh parsley, chopped
Parmesan cheese
Instructions
Cook orzo according to package directions. Drain well. Bring a couple cups of water to a boil in the pasta pan, add asparagus and cook 2 minutes, drain.
Add oil to a sauté pan. Add garlic and then tomatoes. When the tomatoes start to wilt add the orzo and asparagus. Toss to mix well. Stir in salt, pepper, lemon, lemon zest. Pour onto serving dish. Top with parsley. Add parmesan if desired.
Maybe you'd like to try?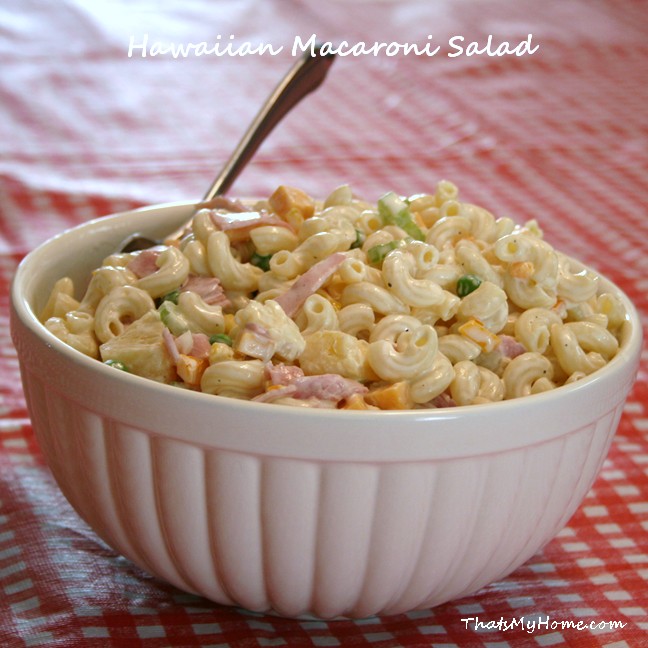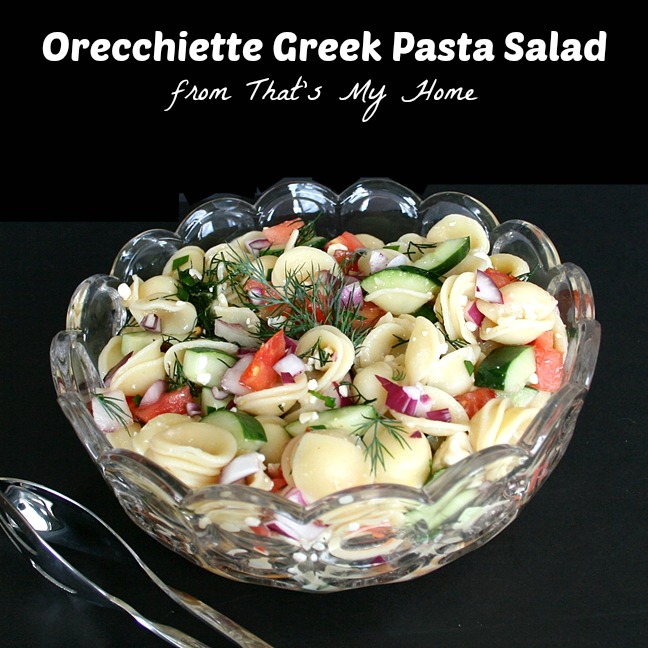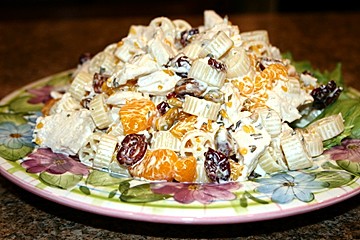 Follow me on Facebook, Google+ , Instagram or Pinterest to see when I post or share something new!