Individual Pineapple Upside Down Cakes made with fresh pineapple.
I have been seeing this recipe around for a few weeks now and when I got to looking at it I realized that the cake didn't have any butter or shortening in it so I had to fix that. I didn't even want to try it without, I hate wasting ingredients as much as you do. Recipes don't make it onto this site if they don't work or taste good.
There is a chicken teriyaki recipe floating around right now that I decided to try yesterday for the crockpot, you won't be seeing that recipe here or on my Facebook page until it works. I modified it to start and that wasn't enough. The chicken breast pieces overcooked and I only had it on for 3 hours on low once it got hot. The flavor was very good as I had made a homemade teriyaki sauce to go with it in place of the bottled kind. I don't know about you but I hate that there are so many things in our foods that I can't even pronounce. So now I am rambling, let's get back to our little pineapple gems.
I used fresh pineapple because I happened to get a couple last week for 99 cents. You can use canned if you like. I cut the fresh pineapple into thin slices and cooked it for a couple of minutes in the brown sugar glaze.
So pretty!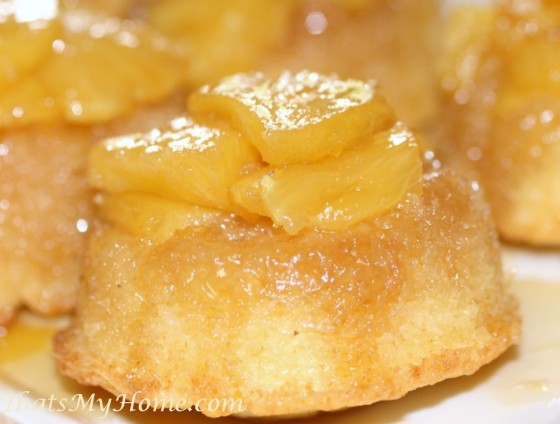 Individual Pineapple Upside Down Cakes
Prep time:
Cook time:
Total time:
Individual Pineapple Upside Down Cakes made with fresh pineapple.
Ingredients
1/4 cup butter
2/3 C white sugar
2 eggs
4 tablespoons milk
2/3 cup all purpose flour
3/4 teaspoon baking powder
1/4 teaspoon salt
Topping:
1/4 cup butter
2/3 cup brown sugar
1/2 fresh pineapple (2 cups) or 1-can pineapple rings
Whipped Cream
8-maraschino cherries
Instructions
Preheat oven to 350 degrees. Spray your muffin tins with non-stick cooking spray.
In a mixing bowl combine butter with white sugar. Beat for 2 minutes. Add eggs and milk and blend well. Add the flour, baking powder, and salt. Mix for 2 minutes.
Slice the pineapple into thin slices, after you have cut 1/2 pineapple into quarters.
In a small sauce pan, melt the butter and add the pineapple. Cook for 2 minutes. Add the brown sugar. Stir on low heat for one minute.
Spoon a layer of the warm brown sugar mixture into the bottom of each muffin tin dividing among the 8 cups. There will be extra brown sugar glaze but use all of the pineapple. (Save for serving)
Pour cake mixture over to fill muffin tin 3/4 of the way full. Bake for 12 - 15 minutes. Let set for 10 minutes before turning out of pan.
To serve warm up extra glaze, pour a little over each little cake. Top with whipped cream and a cherry.
Maybe you'd like to try?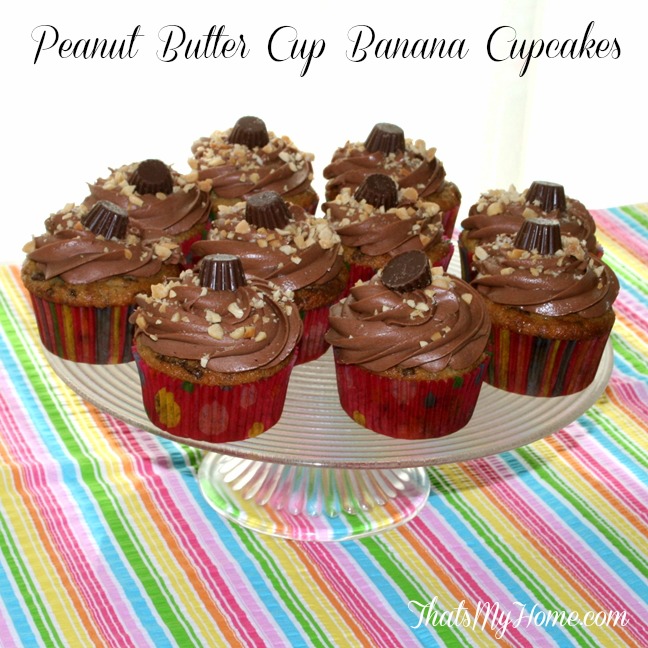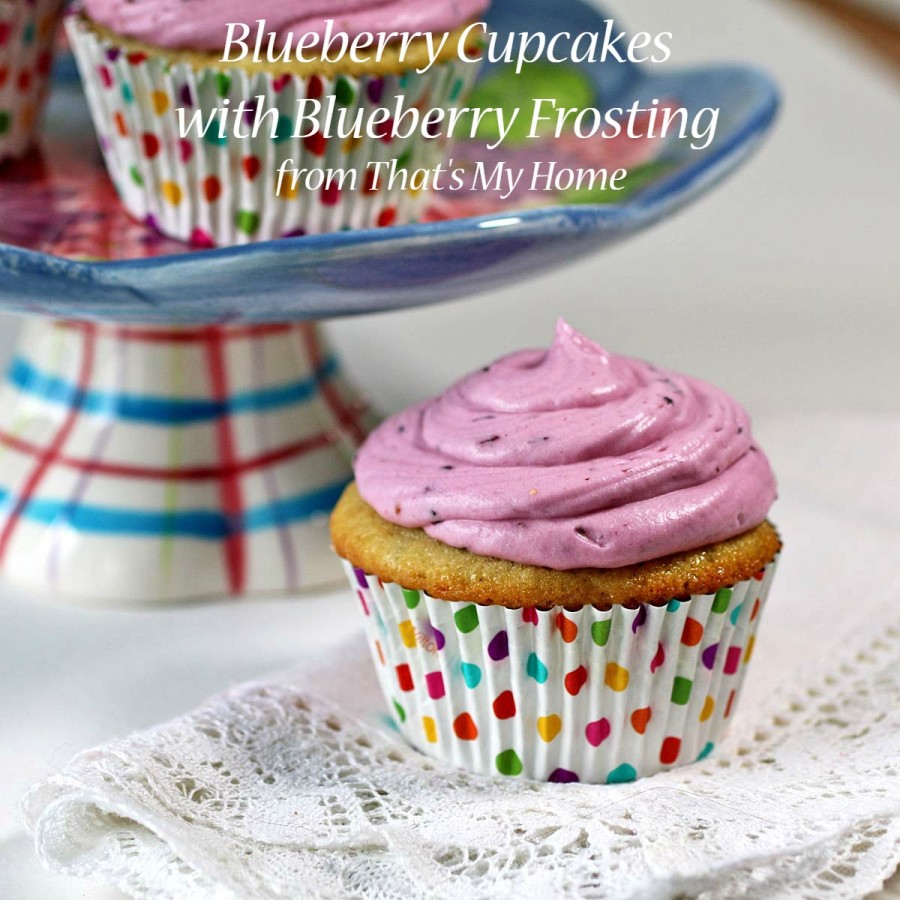 Follow me on Pinterest