You can't go wrong when your cake is full of Butterfinger candy!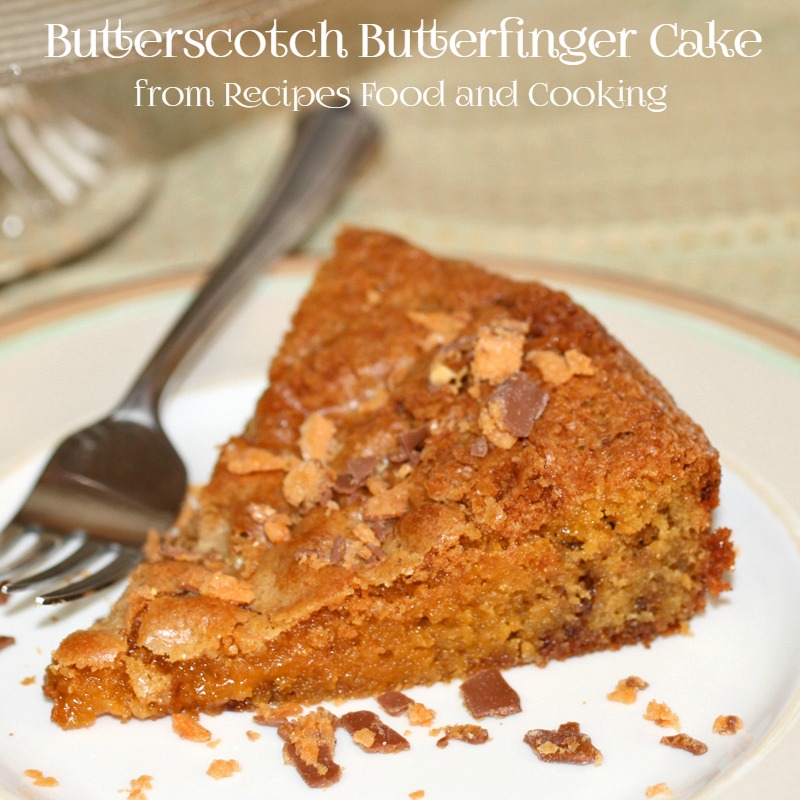 Butterscotch Butterfinger Cake
One bowl is all you need to make this cake, I used a 4 cup Pyrex bowl and it worked perfectly. For a change I didn't dirty every dish in the kitchen. Dirtying every dish in the kitchen is a family trait and sometimes I just can't help myself.
My house is for sale right now and I was going to pop a pan of cookies in the oven before they came until I read, refrigerate for at least 4 hours. So plan 2 went into effect and 45 minutes later I was pulling this cake out of the oven. It smelled heavenly in here I was told when they got here. I will bake some of the cookies and ball up the rest and freeze them so I have something ready to go for the next showing. Tomorrow I will share the recipe with you for the brown butter chocolate chip toffee cookies. Wow, that was a mouthful, I can tell you the dough is delicious!
Back to this cake, I am really excited to share it with you. It is really good all by itself but a scoop of vanilla ice cream and butterscotch sauce would put it over the top. My mom used to make a butterscotch sauce often when I was growing up. I will look for it and share it with you if it is in her recipe box, one of my treasured possessions. In fact, I am in the process of writing a cookbook with family recipes of several generations. If it takes as long as the last one (I wrote one about 5 years ago just for my family), I should have it done in about a year especially since I am planning a big move. There will be more on that later, for years you have been asking for a cookbook and it is in the works!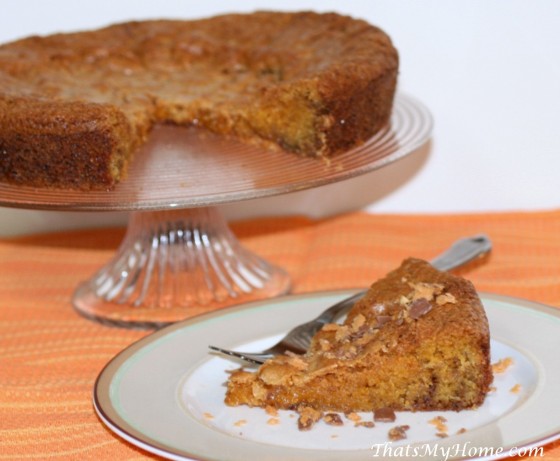 This cake really fell when it came out of the oven. Next time I make this I am going to try using those strips on the outside of the pan so it bakes more evenly. I bought some this week and forgot I had them. For some reason despite the fact that I am huge gadget buyer I did not have these. Now I do and I forgot to use them.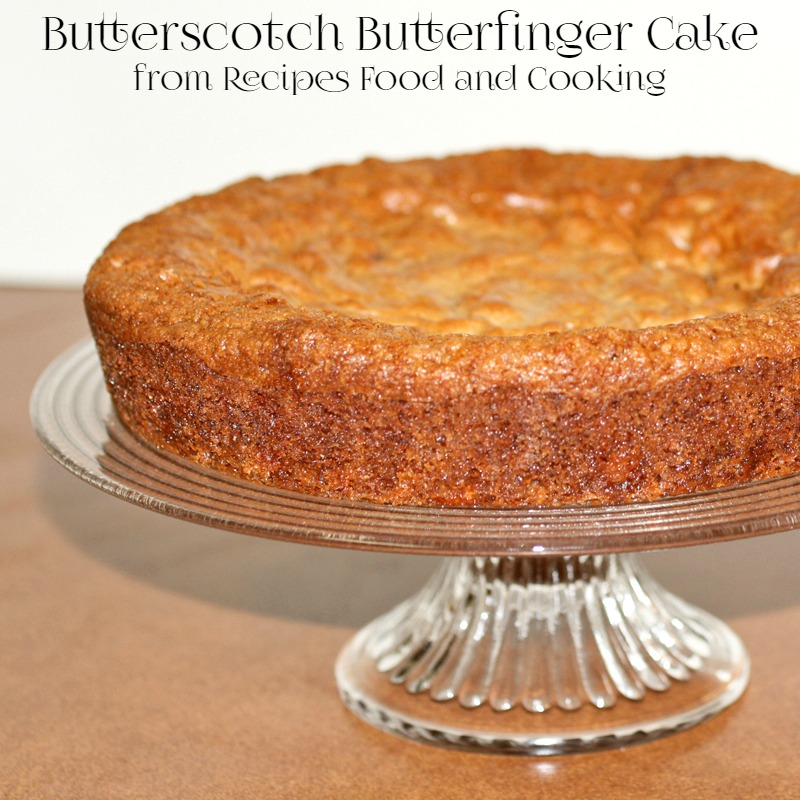 Butterscotch Butterfinger Cake
Prep time:
Cook time:
Total time:
You can't go wrong when your cake is full of Butterfinger candy!
Ingredients
1/2 cup butterscotch chips
3/4 cup butter
1 cup white sugar
3 eggs
1 teaspoon vanilla extract
1/2 teaspoon salt
1/2 teaspoon baking soda
1 1/4 cup all-purpose flour
1 1/2 cups chopped mini candy-bars (whatever you like, I used Butterfingers)
Instructions
Prepare a 9 inch cake pan. Spray or grease pan well. I used parchment also to get it out of the pan easier. Preheat oven to 350.
Melt butter in the microwave in a bowl that can hold at least 4 cups.
Stir in butterscotch chips and stir until smooth. Add the sugar and mix well. Add the eggs one at a time, whisking them in to incorporate.
Add flour, baking soda and salt. Mix well. Stir in candy. Pour into prepared pan.
Bake for 30 - 35 minutes or until a tester comes out clean. Cool in pan if you used parchment and then remove to your serving dish. Good warm or cold.
Maybe you'd like to try?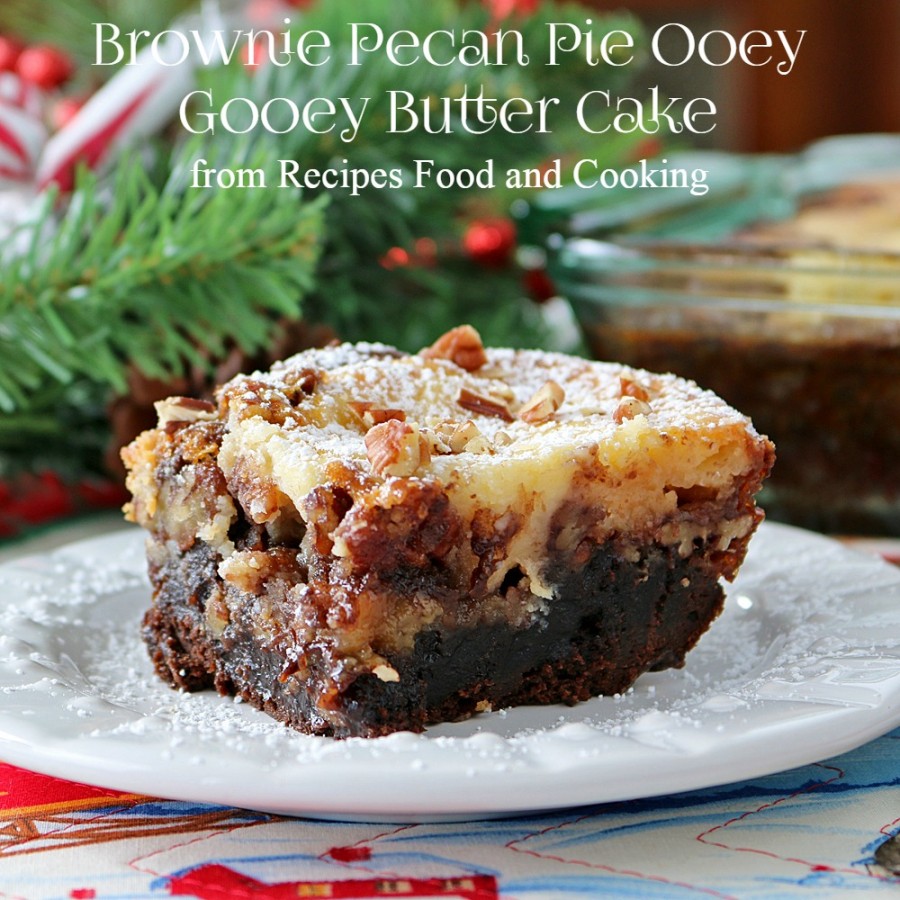 Enjoy!