Pork Chops marinated with Honey, Mustard, Garlic, Olive Oil and spices for a few hours, cooks in 10 minutes.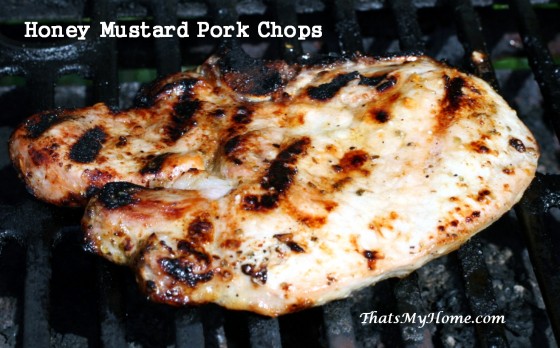 Do you see the size of this pork chop? I have started shopping at Aldi's usually once a week and they have the best center cut pork chops I have had since I was a child. They remind me of the ones I used to go with my grandmother to get from the meat market downtown. How I miss not having a meat market….. The ones at Aldi's are usually cut with the tenderloin intact except in the ones I bought this week, one did not. I don't want to mislead anyone in case you get a container like I did. So pork chops this good I decided would have to be out of this world if they were grilled. They did not disappoint.
I marinated them for 2 hours and you could do them more or less, I'm not sure I would do them more then 4 hours with the amount of vinegar in this recipe. Did you know that vinegar can be used to tenderize meat? You can use any kind of vinegar but if you use it without and oil with it don't marinade for any longer than 2 hours, it will start to have the opposite effect and begins to toughen the meat.
Just in case you are wondering about the potato dish you can see in the picture, it is new Yukon Gold Potatoes, Asparagus and Basil. I saw a recipe last week with potatoes, green beans, rotini and pesto and this was a variation of that dish. I used some of the basil I had left in the freezer from last fall. I boiled the potatoes and added the asparagus the last 5 minutes of cooking. Drain well and add some butter with the basil, salt and pepper off of the heat. They were really good and I will be making them again.
Grilled Honey Mustard Pork Chops
Prep time:
Cook time:
Total time:
Pork Chops marinated with Honey, Mustard, Garlic, Olive Oil and spices
Ingredients
Marinade
1/4 cup red wine vinegar
1/4 cup olive oil
3 tablespoons honey
1/2 teaspoon salt
1/2 teaspoon pepper
1 tablespoon Dijon
1/2 teaspoon dried oregano
1/4 teaspoon basil
2 cloves minced garlic
Instructions
Mix together the marinade ingredients. Add your pork chops to the marinade. Cover and refrigerate until ready to grill.
Turn your gas grill on to high and when it gets to about 400 degrees place your pork chops directly over the heat source on the grill. Turn the gas to medium and close lid. Turn in 5 minutes. Check it in 3 more minutes and finish cooking until no longer pink in the center.
Maybe you'd like to try?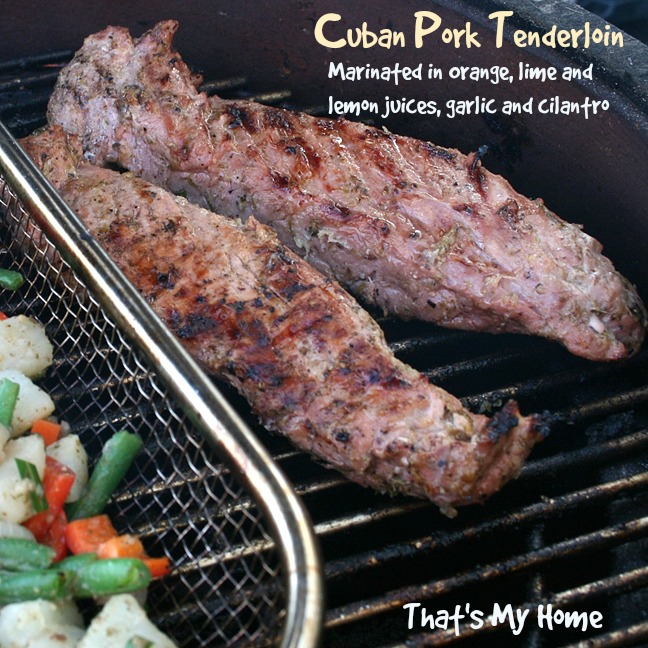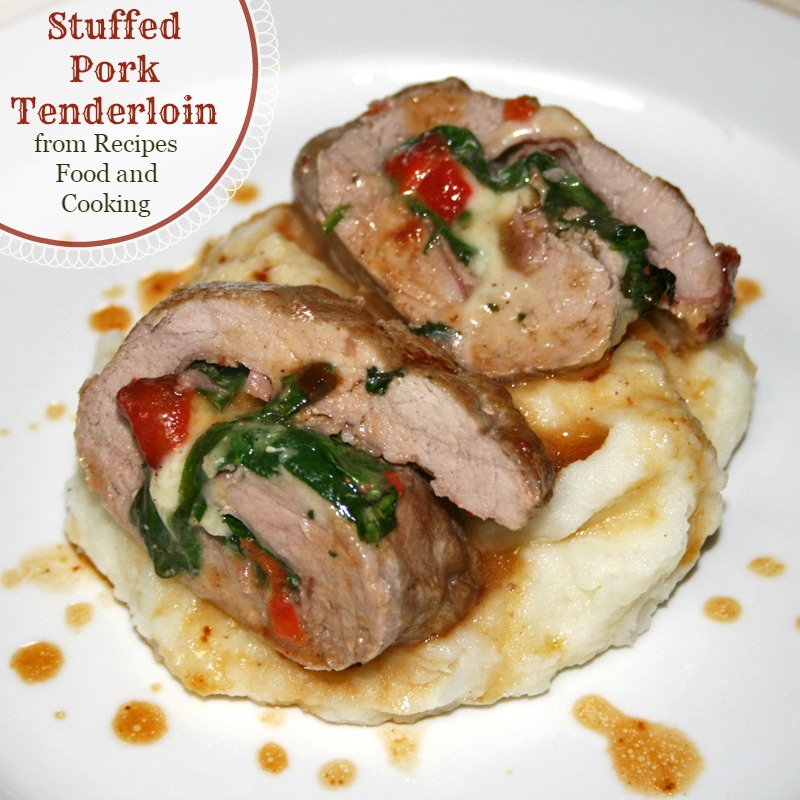 Enjoy!