Chocolate Pudding Dessert is a layer of the best chocolate pudding, whipped cream and toasted coconut.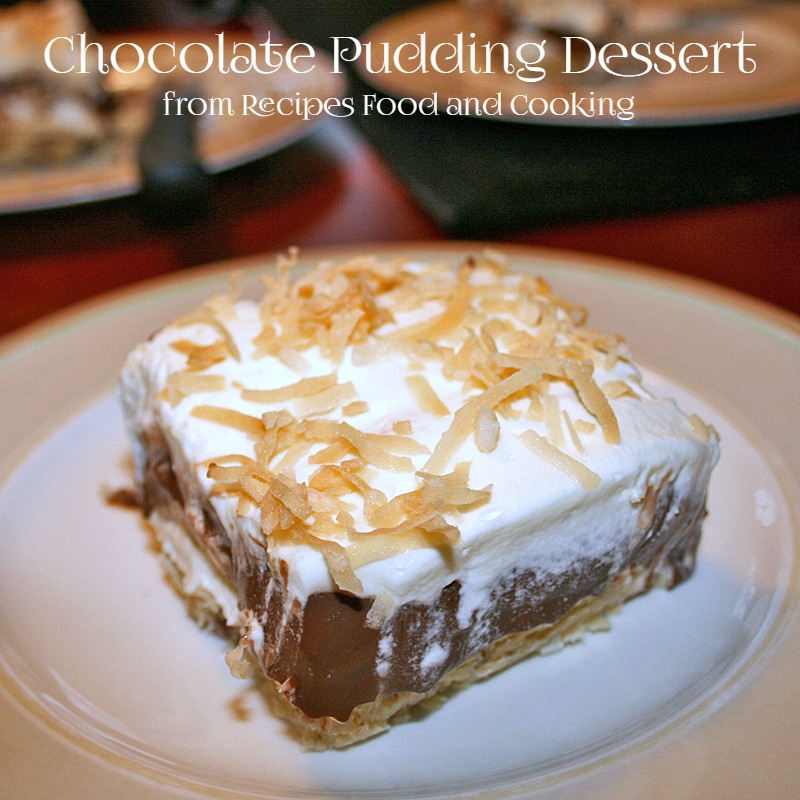 Chocolate Pudding Dessert
If you need something quick and easy this might be what you're looking for. It all starts with a refrigerated pie crust you buy at the store. The filling is a chocolate pudding recipe that is one of my favorites and then it's topped with whipped cream and a little toasted coconut. You could also use cool whip in place of the whipped cream to save another step. The rich creamy chocolate pudding is really the star in this dish and everything else just an accompaniment.
Maybe you'd like to try?