Shrimp Boil with potatoes, sweet corn and kielbasa.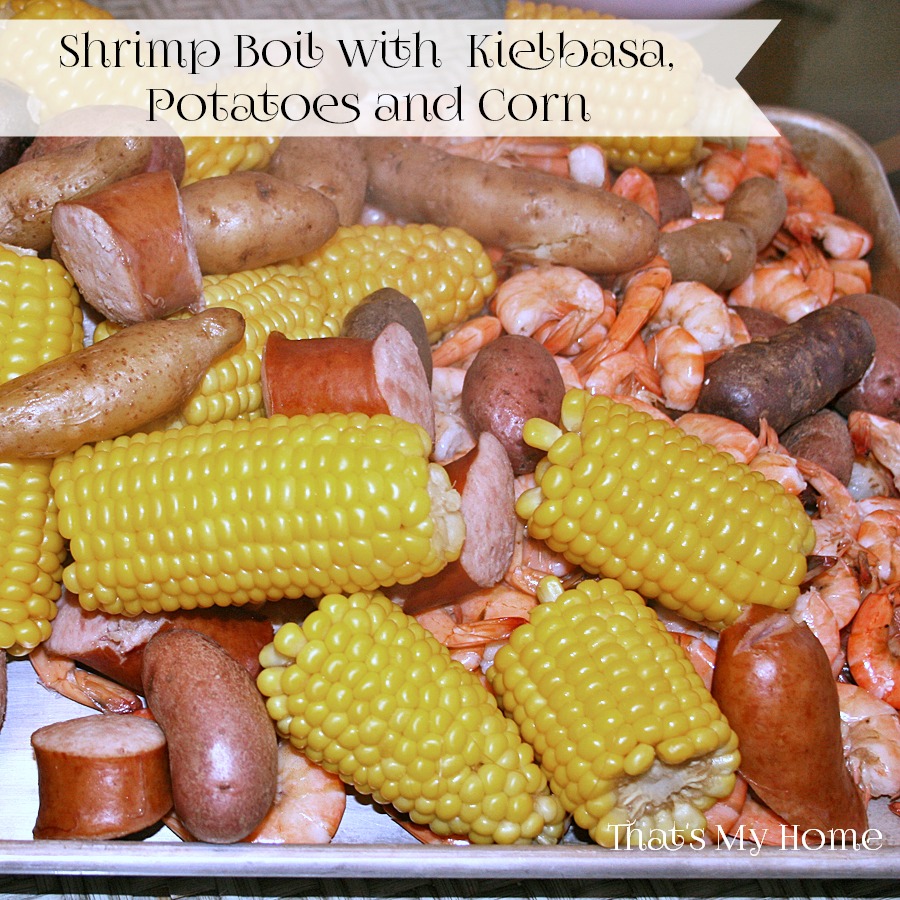 Shrimp Boil
This has to be one of my favorite seafood dishes. I had brought home 10 lbs. of shrimp from New Orleans and we have been making this about once a month. I really like the addition of sausage to it also as it adds another level of flavor. It is so easy to do and so fun to eat. Make sure to have some bowls to throw the shrimp shells in or line your table with newspapers, either way will work.
Shrimp Boil
Prep time:
Cook time:
Total time:
Shelled shrimp cooked in a spicy water bath with potatoes, kielbasa and sweet corn.
Ingredients
2 - 3 lbs shrimp
2 lbs. kielbasa
fresh corn - broken in half
potatoes
bag of crab boil
melted butter
Instructions
Bring a large pot of water to a boil with the bag of crab boil. Add potatoes. If you are using fingerlings as I did here, add the corn in 5 minutes.
Continue to cook at a boil for 10 minutes, add kielbasa and in another 5 minutes add the shrimp. As soon as the shrimp turns pink it is done.
Drain the water from the pot and dump everything into large bowls or a cookie sheet. Serve with melted butter.
Maybe you'd like to try?