A creamy blue cheese cheesecake made with roasted garlic and a cornbread crust. The perfect savory cheesecake.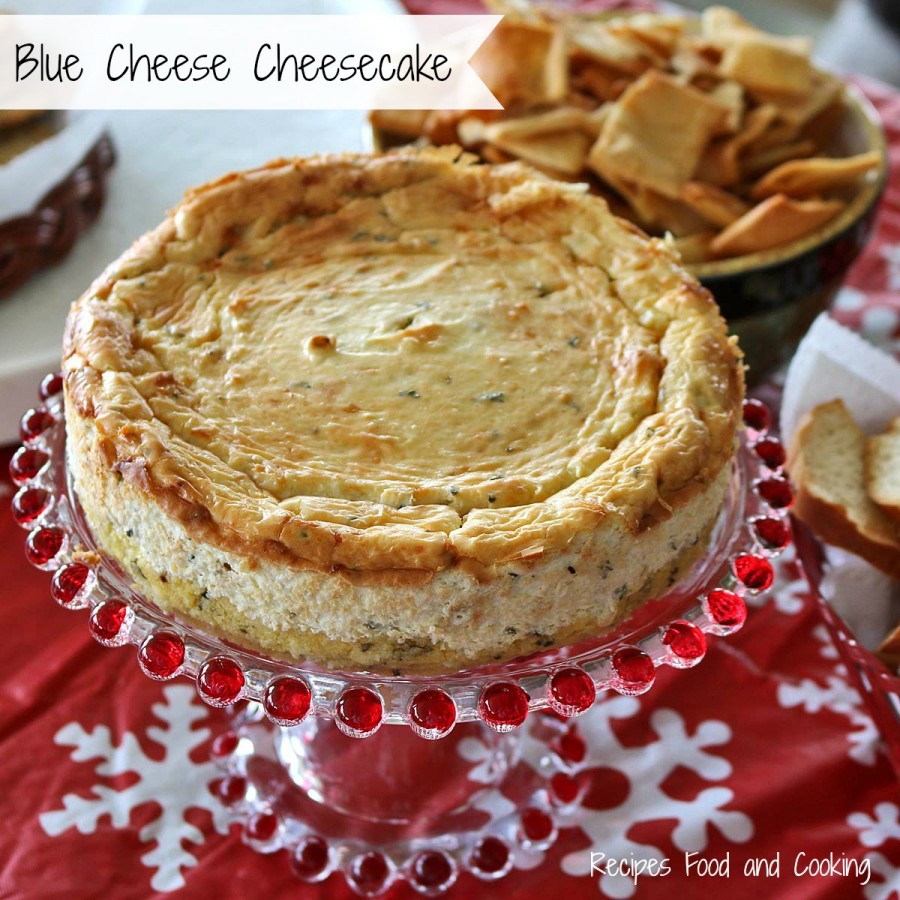 Blue Cheese Cheesecake
This cheesecake was served at a Wine Tasting where I live last weekend. We had wines from Argentina that were just fabulous!
This is a perfect appetizer if you love blue cheese or have blue cheese lovers coming to a party. It has sweet roasted garlic, freshly cracked black pepper and a cornmeal crust. It is to die for! I would always have this on appetizer party table I was doing, it really is that good. Serve it with lots of toasted French bread or even some fresh vegetables.
How often do you think about doing a savory cheesecake for a party? They can be made several days in advance, in fact this one gets better as it ages a few days. Sliced apples or pears would be great with this blue cheese cheesecake also.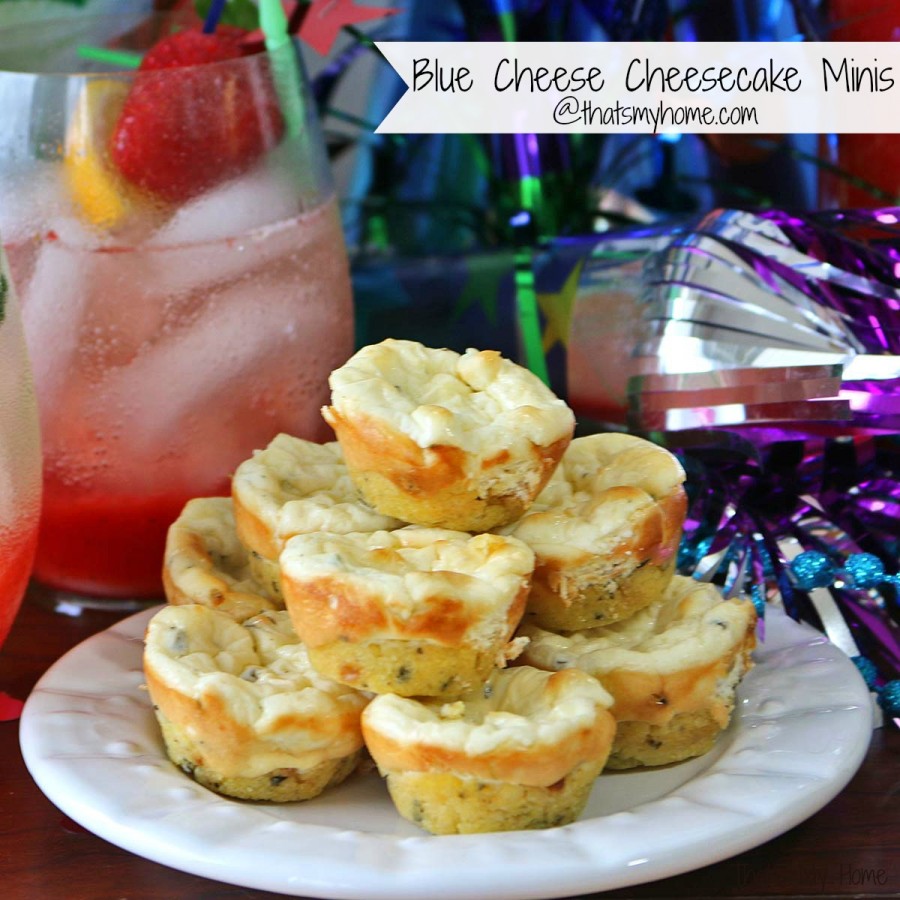 I made one recipe as written below and made a 7 inch cheesecake and a dozen minis. I am guessing here but I am pretty sure if you do just the minis you will get at least 3 dozen. The cornmeal crust is easy to do, but make sure it is cool before you do. Roll a ball of dough a little bigger than the size of a marble and flatten it in your hand. Spray the mini muffin pans and place the dough disc in the bottom. Pat it out so that it goes a little way up the side of the pan. Add a heaping tablespoon of the cheesecake mixture. They bake in about 20 minutes. Let cool before serving. They can be made a day ahead and I actually think they are better if you let them age a day. Use your favorite blue cheese in these, they won't disappoint.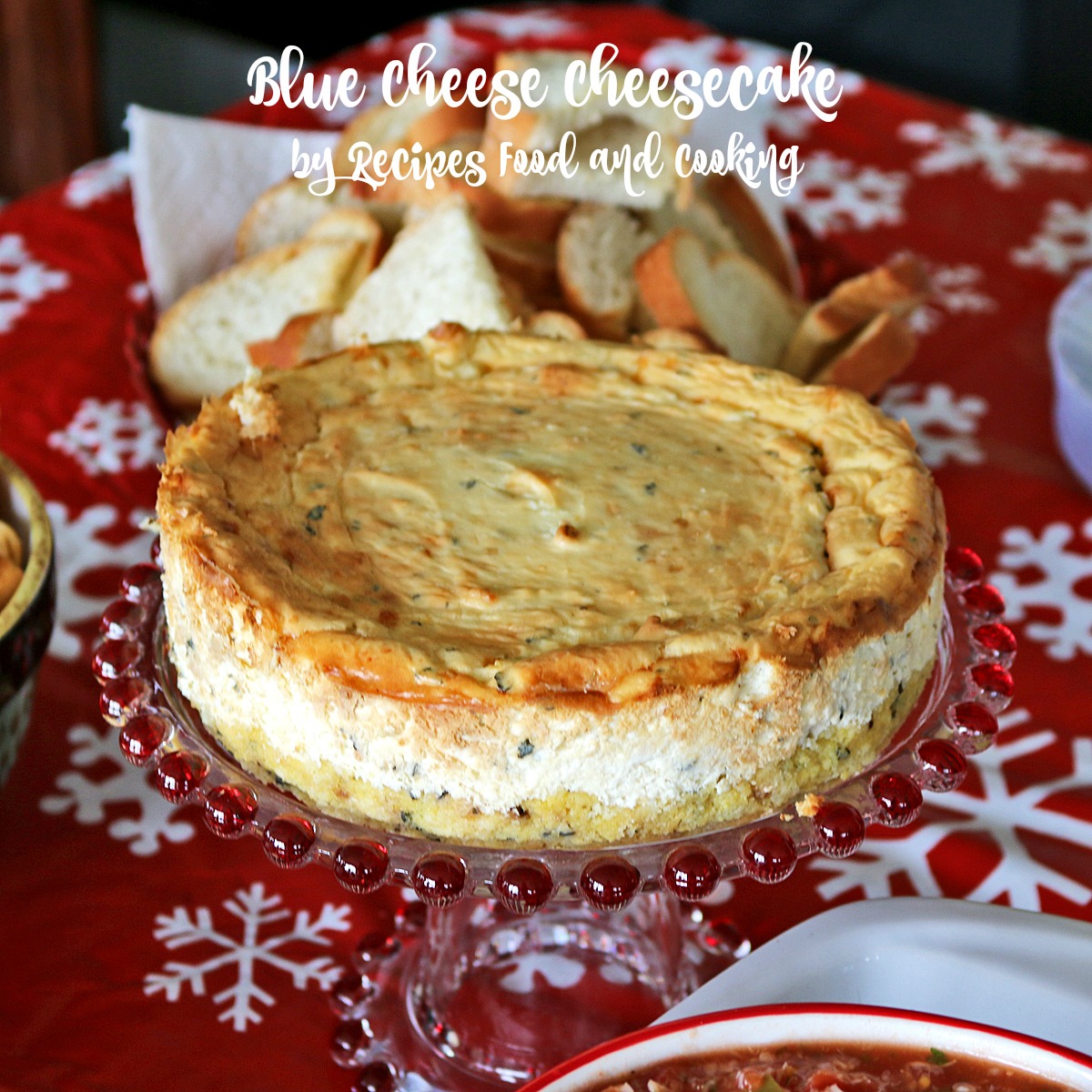 Blue Cheese Cheesecake
Author:
Mary Ellen @ Recipes Food and Cooking
Prep time:
Cook time:
Total time:
Savory cheesecake with a savory cornmeal crust full of blue cheese with a garlic and basil flavor.
Ingredients
5 cloves garlic
1/2 teaspoon cracked black pepper
5 oz. blue cheese, room temperature
3 (8 ounces) packages cream cheese, room temperature
1/4 cup whipping cream
3 eggs, room temperature
Cornmeal Crust
1 1/2 cups water
1/2 cup cornmeal
1 tablespoon minced garlic
1 1/2 teaspoons salt
1 tablespoons dried basil
1/8 cup grated parmesan cheese
Instructions
Prepare Cornmeal Crust.
Grease a 7-inch springform pan. In a small saucepan over medium-high heat, bring water to a boil; stir in cornmeal, garlic, salt, and basil. Reduce heat to low and simmer, covered, for 15 minutes, stirring occasionally. Fold in parmesan cheese. Remove from heat and let cool 5 minutes.
Press warm cornmeal mixture onto the bottom of the springform pan. Smooth the surface and set aside.
Preheat oven to 325 degrees F. and position baking rack in center of oven.
To make filling:
In a large bowl, roasted garlic, place gorgonzola cheese and cream cheese; mix together until smooth and creamy. Add whip cream. Add the eggs, one at a time, while beating to incorporate.
Pour the cheese filling into prepared Cornmeal Crust. Tap lightly on counter to remove air bubbles.
Place cheesecake in center of middle oven rack. Bake for approximately 30 - 40 minutes, or until internal temperature is 160 degrees with a meat thermometer or until the center is almost set, but jiggles slightly when gently shaken.
Remove from oven and allow to cool on counter for at least an hour, after which you may either serve or store in the refrigerator.
Serve warm or at room temperature with toasted baguette bread or crackers. To serve later, store in refrigerator up to 1 week.
If making minis., grease your mini muffing tins with cooking spray. Take a small piece of the cornmeal crust and roll it in a ball about the size of a large marble. Flatten into a disc. Place in pans and spread the dough evenly in the bottom and up the sides a little bit.
Top with a good tablespoon of the batter. Mine were almost full. they puffed up and then fell as they cool. Bake for about 20 - 25 minutes or until puffed in the center. Let cool in pans, refrigerate.
Maybe you'd like to try?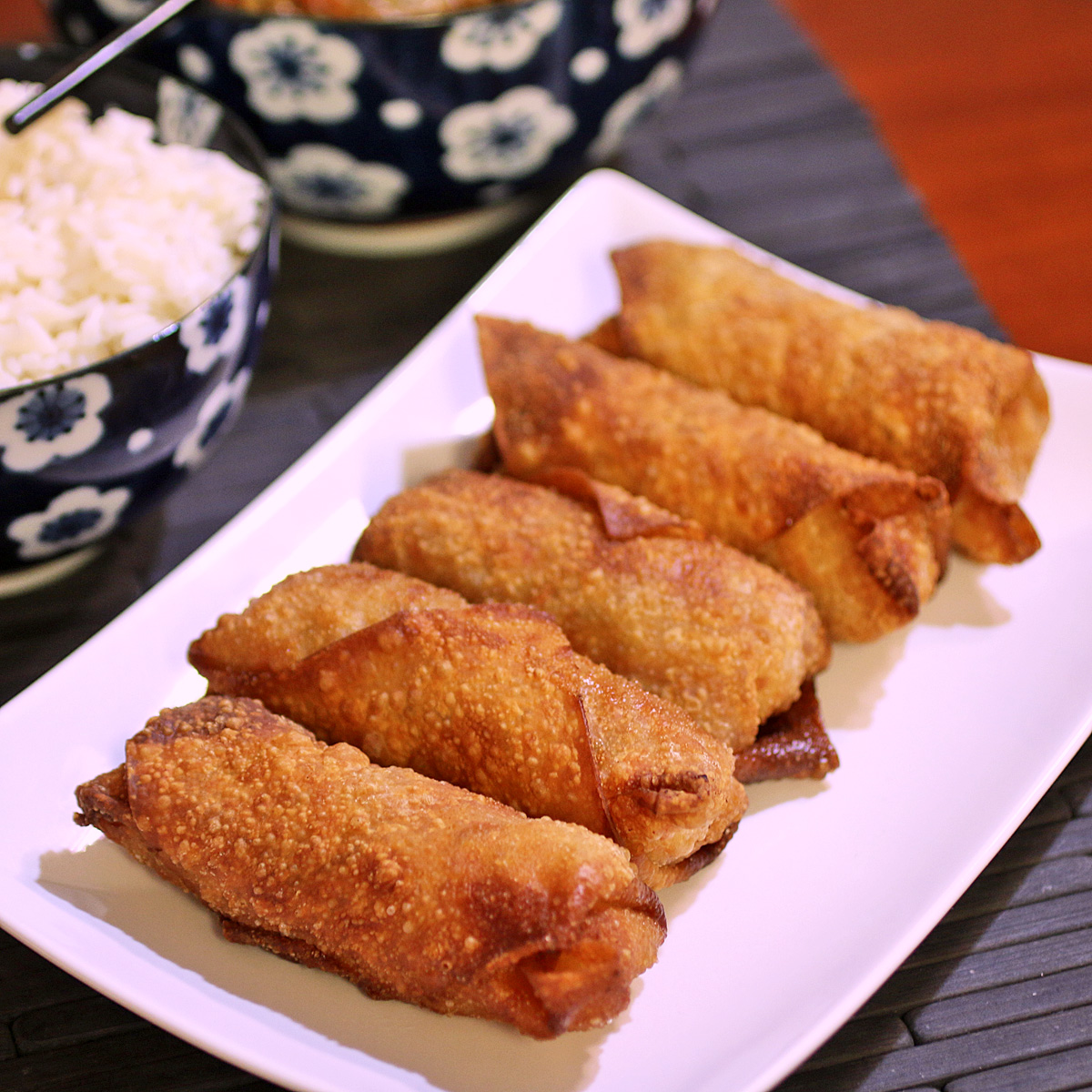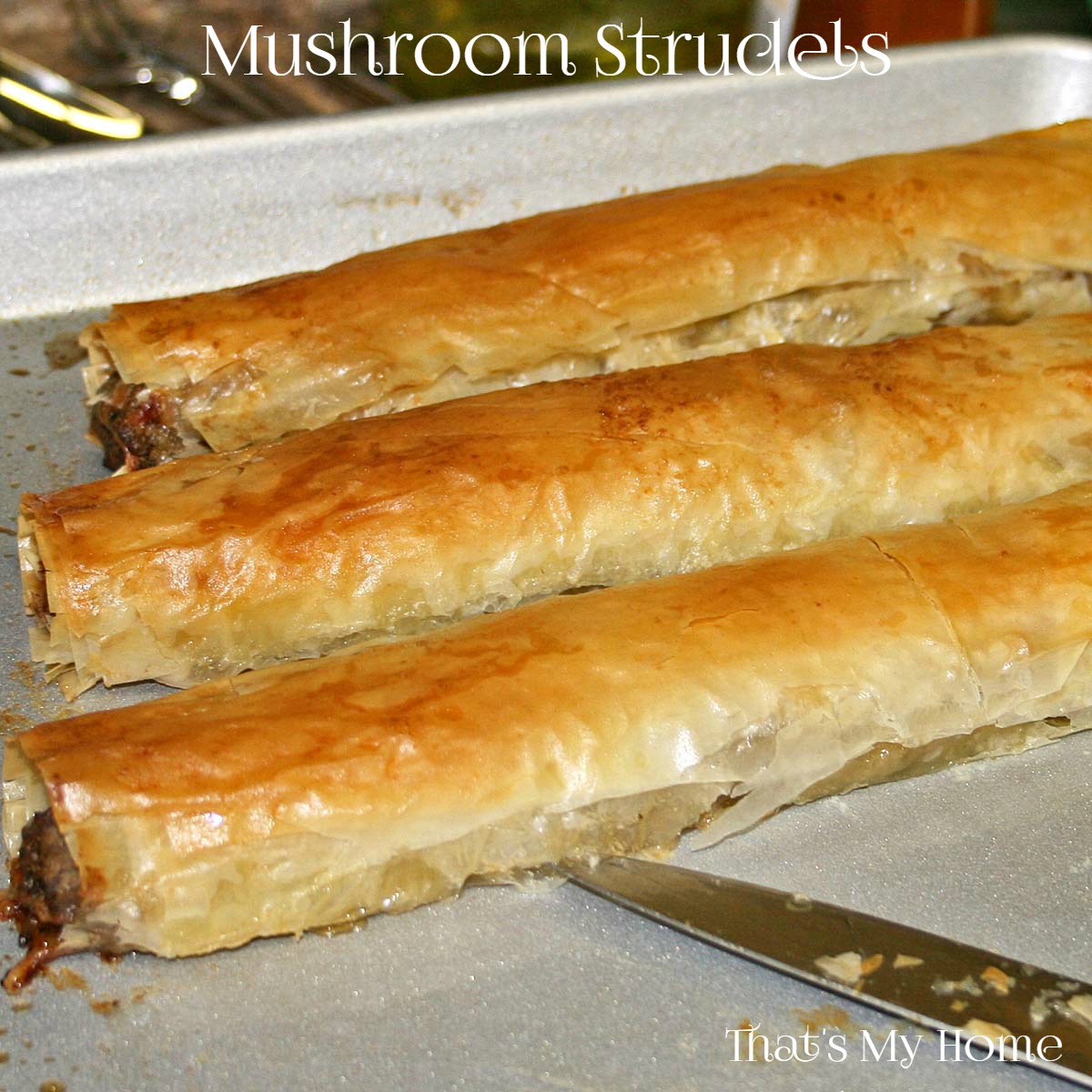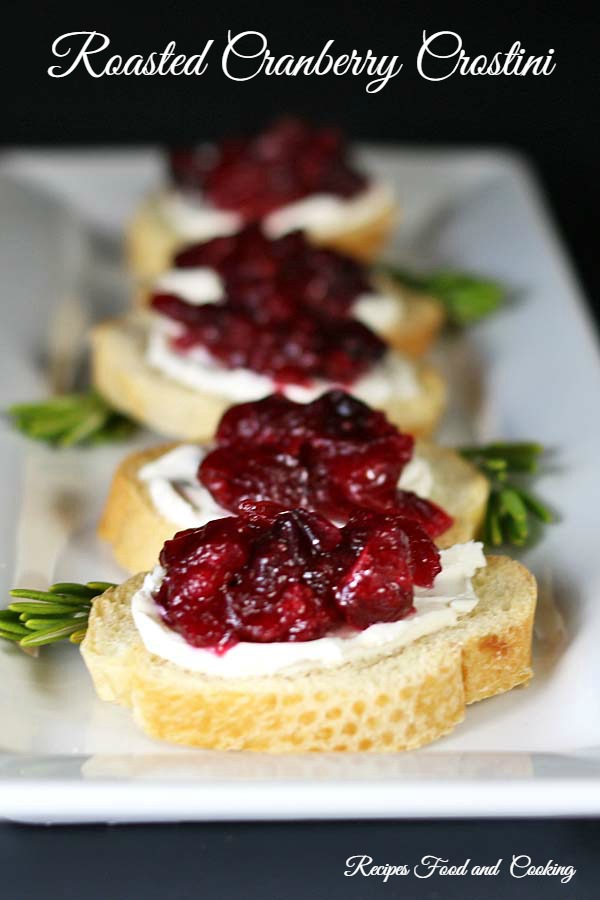 Pin It!