Smoked Salmon between egg souffles layers and topping with sour cream.
Salmon Souffle Torte
A while back I helped prepare the food for a wine tasting party in the sub I used to live. We sampled wines from Argentina and I found several I really liked. I thought I had saved some labels but never could find them, I hate when that happens. A good tip is when you find a wine you really like is to soak the labels off the bottle and then save them somewhere you can find them again.
If you are thinking about doing a wine tasting party it was fun to organize. We went to our local wine store and spoke with the owner there who was only too happy to put together a wine tasting party for us. We had 3 white and 3 red wines. We thought we would have about 40 people but word spread fast and we ended up with almost double that. I don't remember now what we charged but it was enough to cover the wine and the appetizers we served. We even hired a 3 piece combo to play that were incredible. We had the event in our clubhouse and a great time was had by everyone.
I've given you the recipes for 2 of the appetizers we served at the wine tasting party, the Smoked Salmon Souflle below and the Blue Cheese Cheesecake both of which are great appetizers that can be made a day or two before the party. I would assemble the Smoked Salmon Souffle Torte the day of the party. This torte would also be a wonderful brunch dish.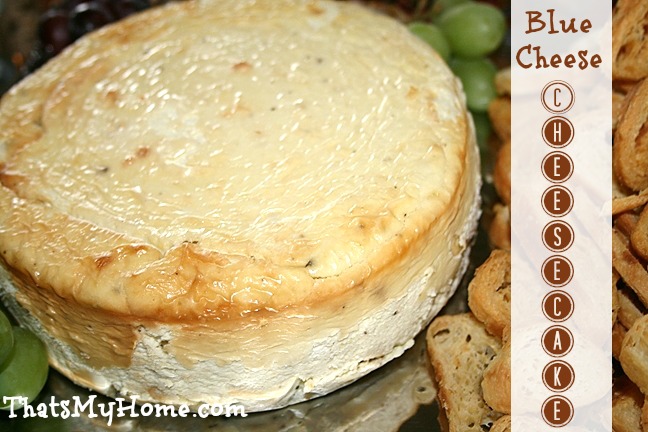 Here are our vegetables all ready for cheese fondue.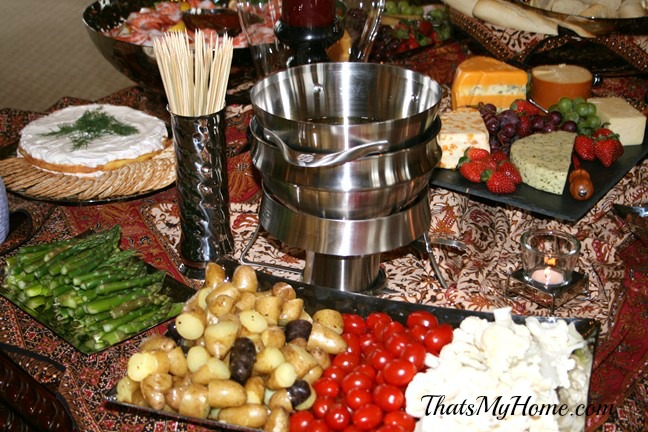 Cheese Tray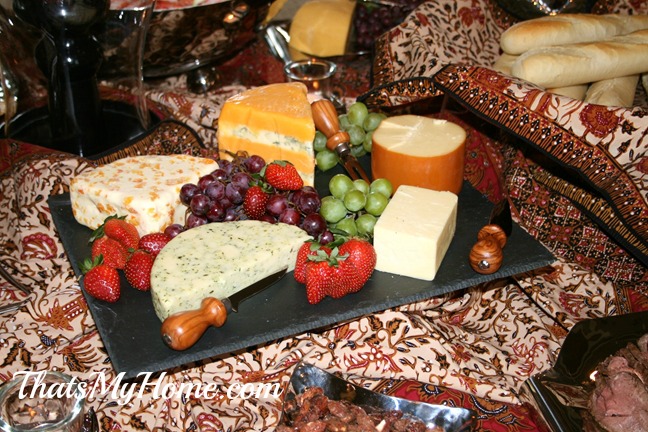 Shrimp Cocktail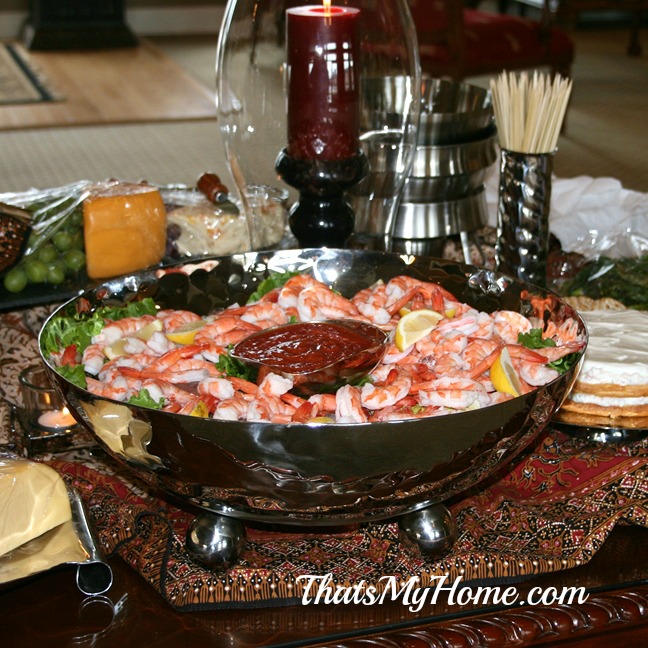 Beef Tenderloin, Cheese Spread
The beef tenderloin gets lost in this picture with the tablecloths we used.
Wine Tasting Party
Smoked Salmon slices between egg souffles layers and topping with sour cream,
Ingredients
Soufflé Layers
4 Eggs - separated
1/8 t. Cream of Tartar
4 T. Butter
1/2 C. Flour
1/4 t. Salt
1 t. Sugar
Smoked Salmon Filling
8 oz. Cream Cheese - softened
1/2 C. Sour Cream
1 T. Scallions - minced
1/4 lb. Smoked Salmon - chopped
4 T. Cucumber, peeled seeded and diced
1 T. fresh Dill - minced
Sour Cream Frosting
1 C. Sour Cream
1 t. Onion Powder
1 T. Lemon Juice
1 slice Smoked Salmon for garnish
Instructions
Beat egg whites with cream of tartar until stiff but not dry. Set aside. In a heavy bottomed saucepan, melt butter. Stir in flour and cook for 2 minutes, stirring constantly. Add milk and stir until sauce thickens. Lightly whisk together egg yolks, sugar and salt. Stir a small amount of white sauce into yolks. Add the yolk mixture to the pan. Cook for 1 minute, stirring constantly. Remove from heat and fold in beaten egg whites.
Divide soufflé mixture between 2 9 inch pans that have been buttered and lined with parchment paper. Bake for 35 to 40 minutes until top springs back when lightly touched. Cool for 10 minutes in the pan. Remove from pans and peel off paper. Refrigerate.
Filling: Beat cream cheese. Add sour cream and lemon juice and beat until smooth. Stir in salmon, scallions, cucumber and dill.
Place one soufflé layer on the serving plate. Cover with the filling. Place the second soufflé layer on top.
Combine the frosting ingredients. Frost the top of torte. Decorate with salmon shapes if desired. Chill for 1 hour before serving.
Mary Ellen