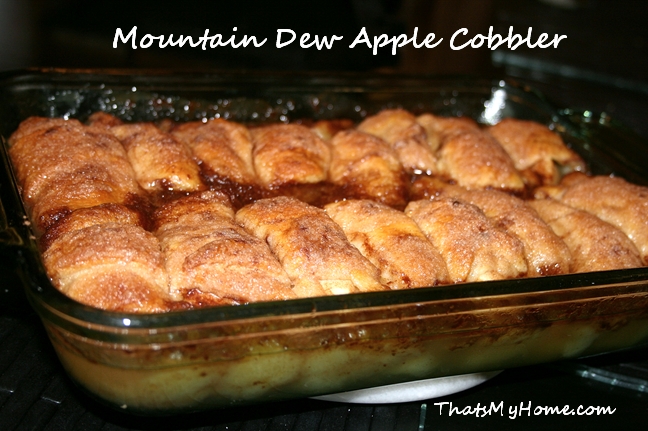 Mountain Dew Apple Cobbler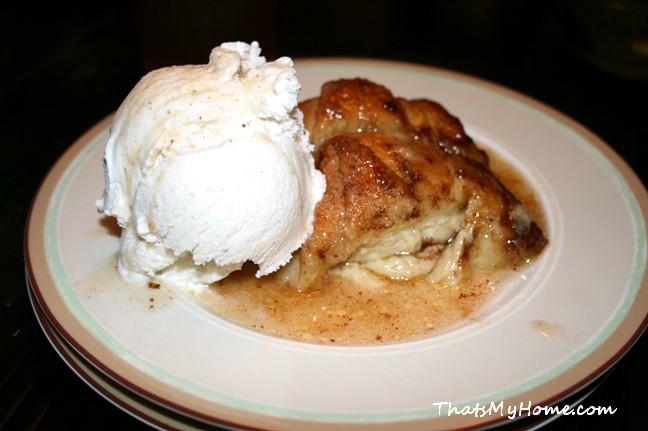 Mountain Dew Apple Cobbler
Prep time:
Cook time:
Total time:
Ingredients
2 Granny Smith Apples (peel & cut into 8 sections each)
2 Cans crescent rolls (1 can for each apple)
2 sticks real butter (not margarine)
1 ½ cups sugar
1 ½ cups of Mountain Dew
Instructions
Wrap each 1/8 apple section in crescent roll dough. Place in lightly greased baking dish. Melt butter & mix with sugar, spread over apples. Pour Mountain Dew over apples. DO NOT STIR. Sprinkle with cinnamon & chopped nuts. Bake uncovered at 350 degrees for approximately 45 minutes.
Can be served with ice cream or whipped cream. Enjoy!
Aunt Shari's Caramel Apple Dumplings