So I just got back a few weeks ago from Salt Lake City. I went out to go the Stampin Up! Convention. I had the best time! While we were there we went to Buca De Pepo, P.F. Chang's and my favorite of all on this trip, The Melting Pot. All of these are chains but they are so much fun when you are with a large group. You get to sample so much. By mistake, I deleted my Buca pictures, but have some from the other restaurants to share.
This is the Mexican Cheese Fondue from the Melting Pot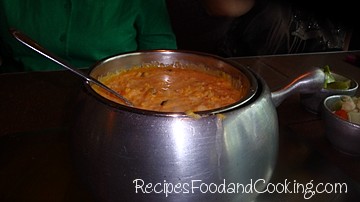 This Swiss Cheese Fondue was my favorite
This was just part of the meat plate that they brought us. You can choose your cooking method, if there are several pots at the table, have everyone choose another method. The meat plate includes filet mignon, vanilla rum chicken, jerk sirloin, zesty pepper shrimp, butternut squash ravioli and fresh vegetables. Only one of the ladies was not impressed because she said "she didn't cook at home and was not going to cook at a resturant."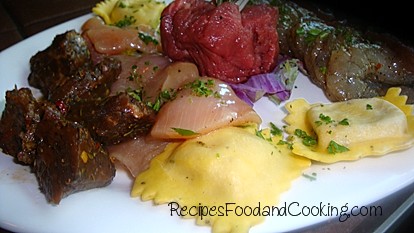 For dessert we had the Flaming Turtle Chocolate Fondue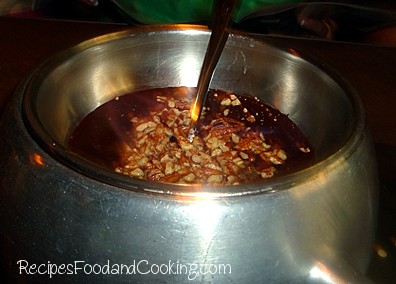 This is the plate of dippers, boy was it good!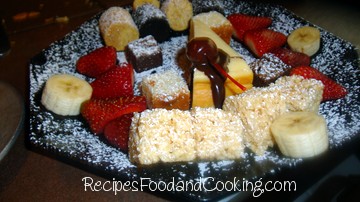 This is not fast dining by any means, we were there just over 3 hours. It sure was wonderful and a great way to spend the evening with friends.