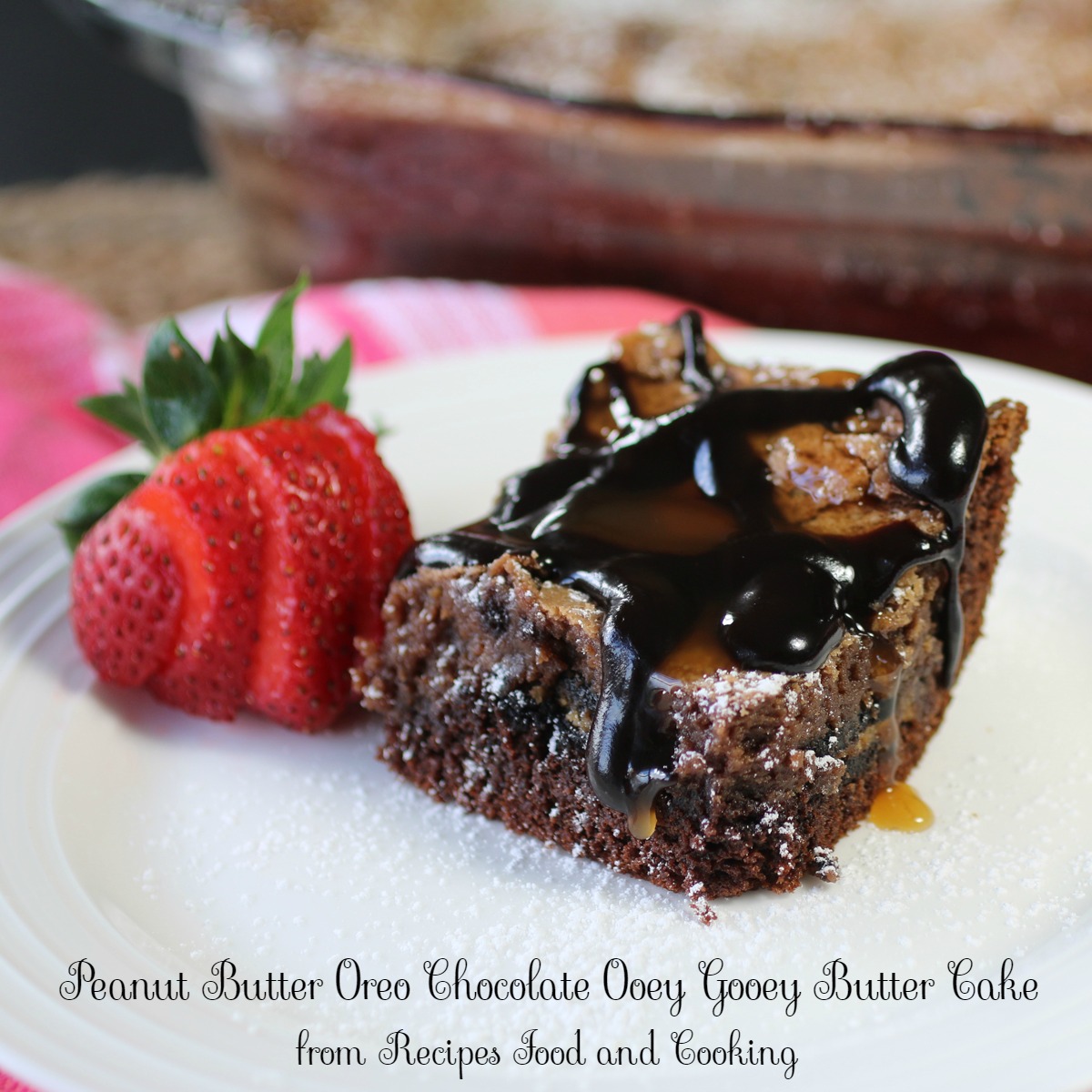 Peanut Butter Oreo Chocolate Ooey Gooey Butter Cake
I made a new Ooey Gooey Butter Cake inspired by the new Oreo cookies with a peanut butter filling. I don't know if you've tried those cookies yet but they are amazing! Put them into a Ooey Gooey Cake and OMGosh, you are going to want to make this dessert. Top it some hot fudge or caramel sauce if desired.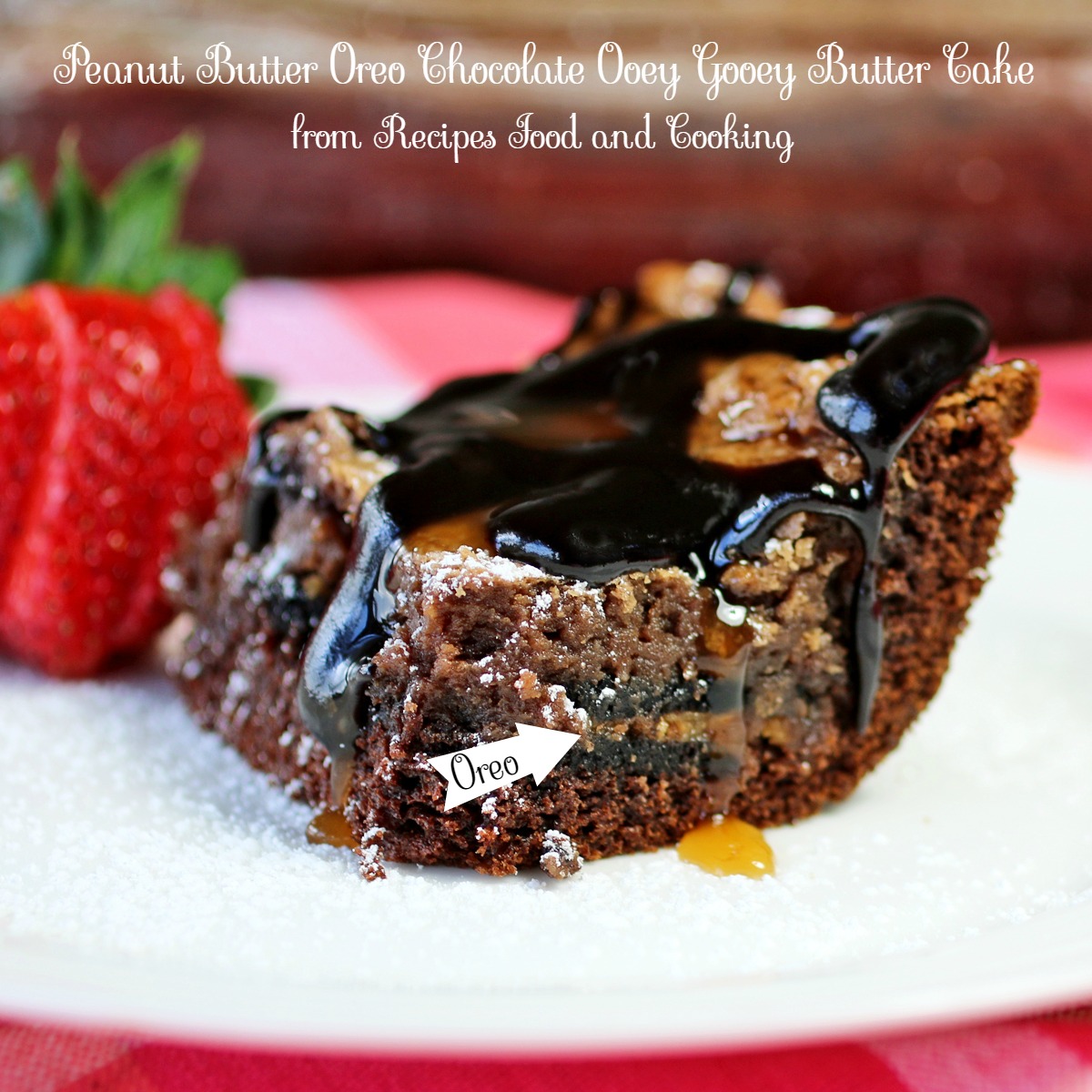 I used 12 cookies in this cake but after I got them on the batter and pressed down I wish I'd done 16 cookies. If you are going to cut this into 12 servings it is good, but if you're going to cut it into 16 pieces I'd add the 4 more cookies. That way everyone should get a cookie in their piece of cake. This cake like all of the other Ooey Gooey Cakes I've made are really rich and a small piece of this goes a long way.
Peanut Butter Oreo Chocolate Ooey Gooey Butter Cake
Recipe type:
Dessert, Ooey Gooey Cake
Prep time:
Cook time:
Total time:
Peanut Butter Oreo Chocolate Ooey Gooey Butter Cake
Ingredients
1 chocolate cake mix
1 egg
1/4 cup water
1/2 cup melted butter
1 8 oz. package cream cheese
4 tablespoons cocoa
1/2 cup melted butter
1/2 cup peanut butter
2 eggs
3 cups confectionery sugar
1 teaspoon vanilla
12 - 16 peanut butte oreo cookies or regular
Instructions
Preheat oven to 350 or 325 if using a glass pan. Grease a 9 x 13 pan.
Mix together the chocolate cake mix, egg, water and melted butter. Spread out in the bottom of prepared pan.
Add the cookies, pressing down lightly. You should still see the frosting.
Mix together the cream cheese, eggs, cocoa, peanut butter and melted butter. When thoroughly mixed in add the confectioner's sugar and vanilla. Spread over the cookies.
Bake for about 60 minutes. Start checking at 50 minutes. A tester will pull out clean and the center be puffy when it's done.
Maybe you'd like to try our other Ooey Gooey Butter Cakes?
Chocolate Peanut Butter Ooey Gooey Butter Cake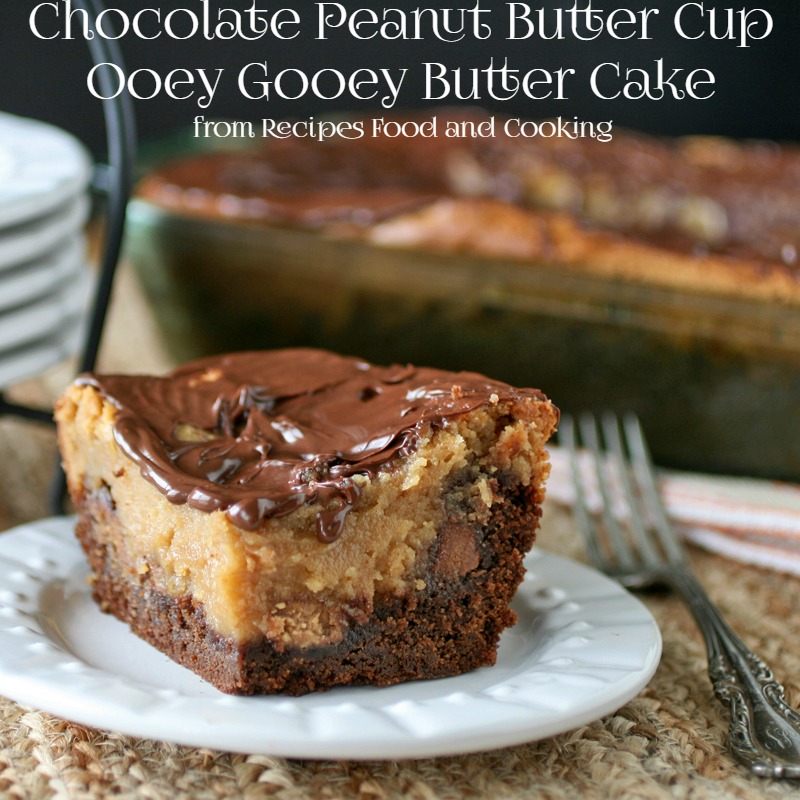 Strawberry Shortcake Ooey Gooey Butter Cake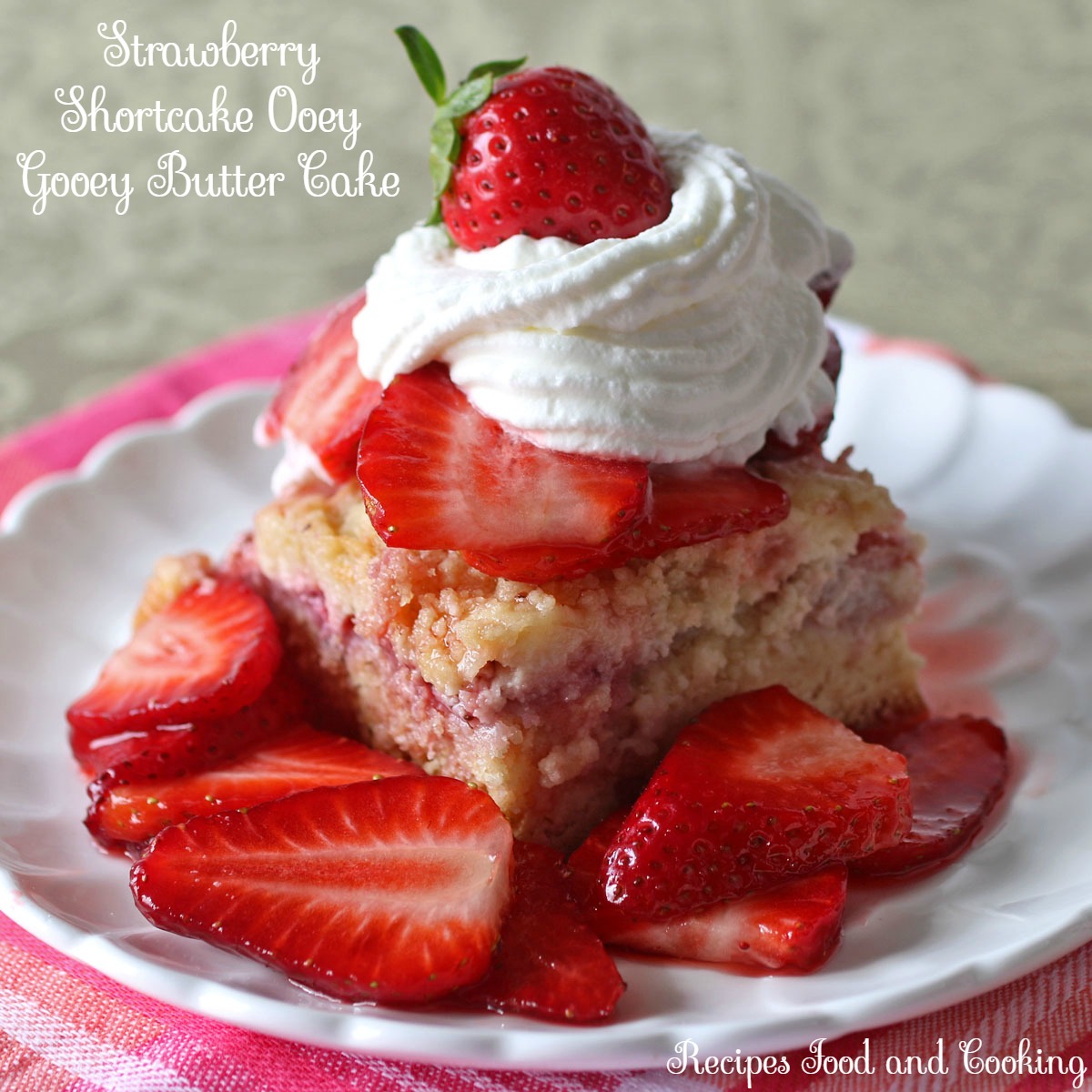 Brownie Pecan Pie Ooey Gooey Butter Cake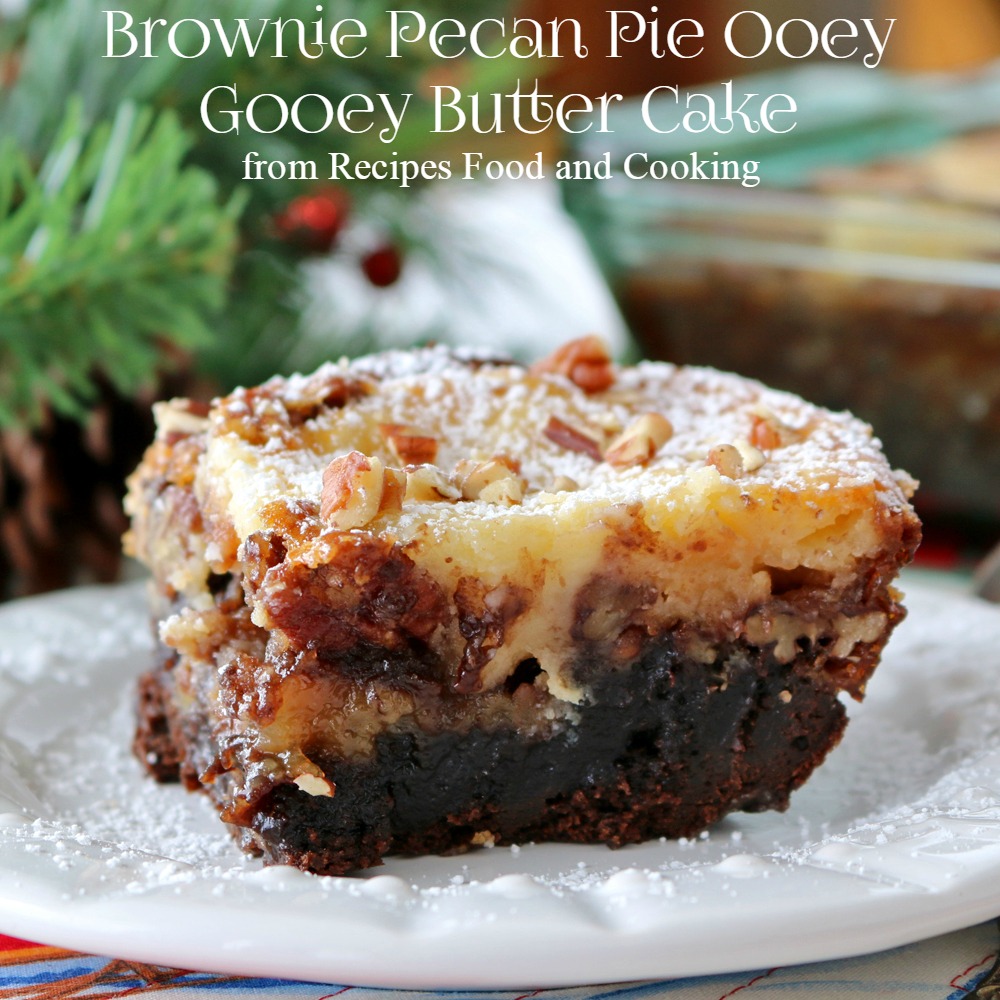 Pin It!