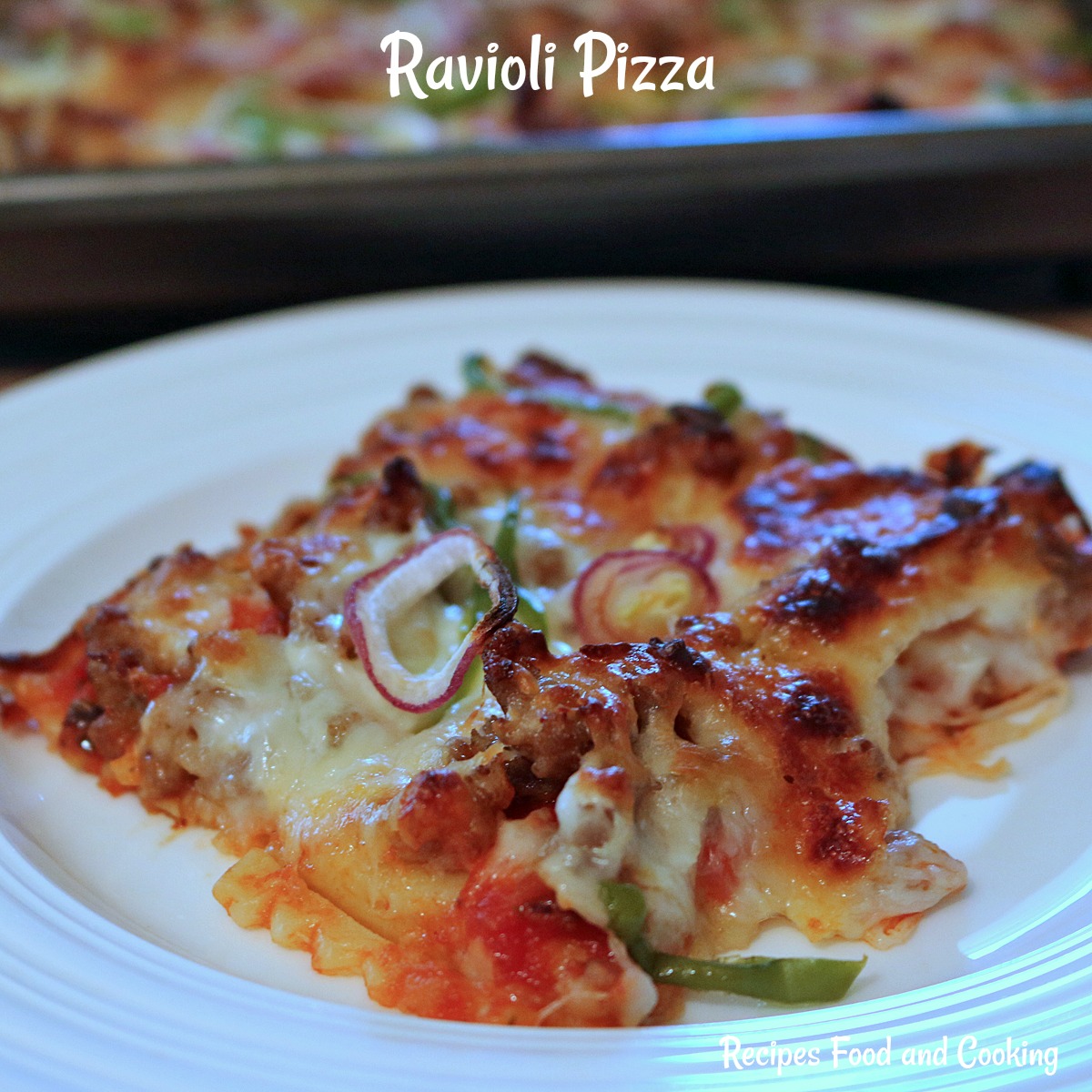 Ravioli Pizza
This recipe has become a hit at our house, so much so that I've made it twice in the last week.  One night it was dinner with a salad and hot breadsticks, the other day as an appetizer. When I made it as appetizers I separated the ravioli so they weren't touching. I bought a 2 lb. bag of frozen ravioli and used half for the pizza, the remaining for the appetizer. You start by cooking frozen ravioli to almost done. Then coat them in a little oil and Parmesan cheese.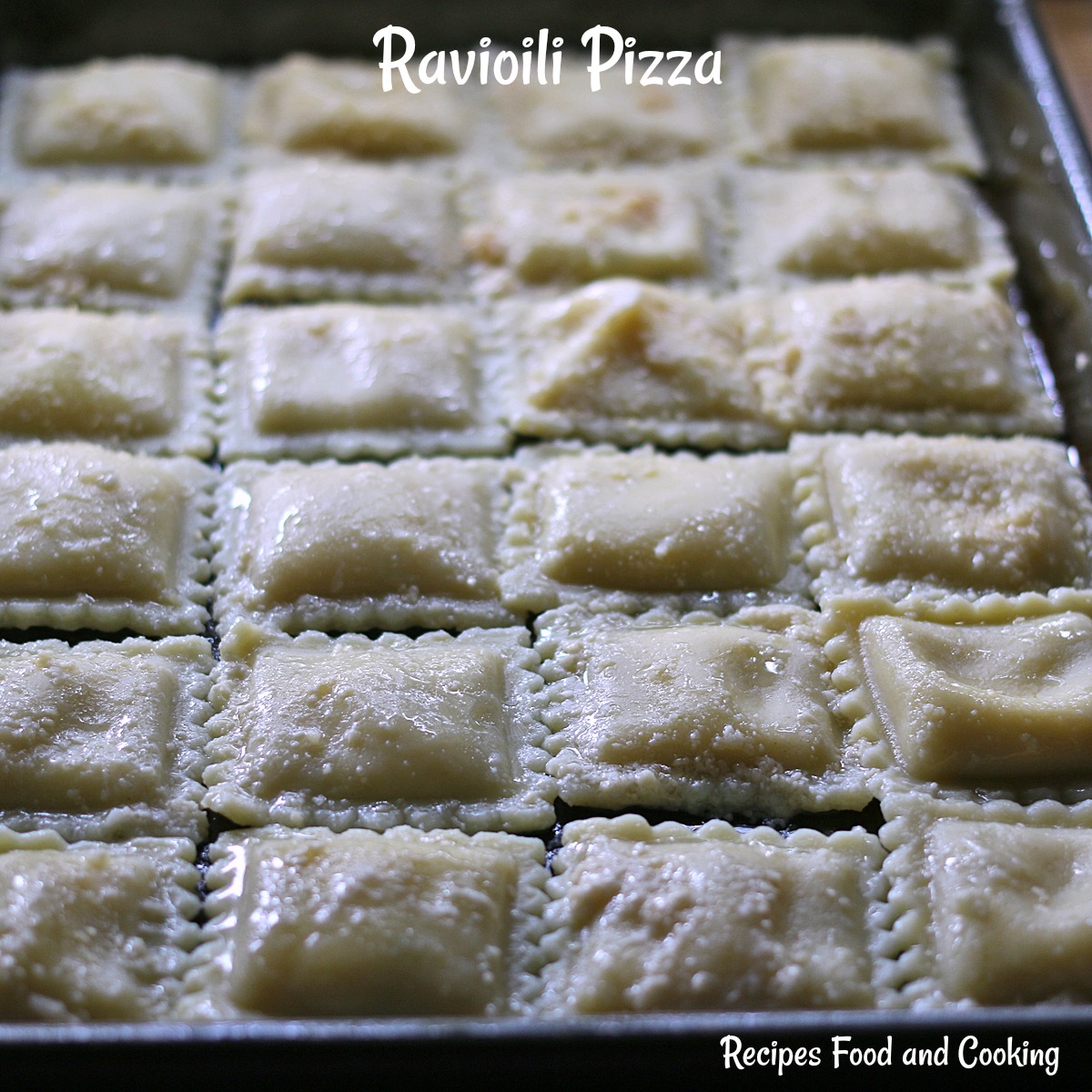 Bake until golden brown. This gets it so the ravioli forms a crispy crust. Seriously you won't miss the pizza dough and I'm a confirmed crust girl!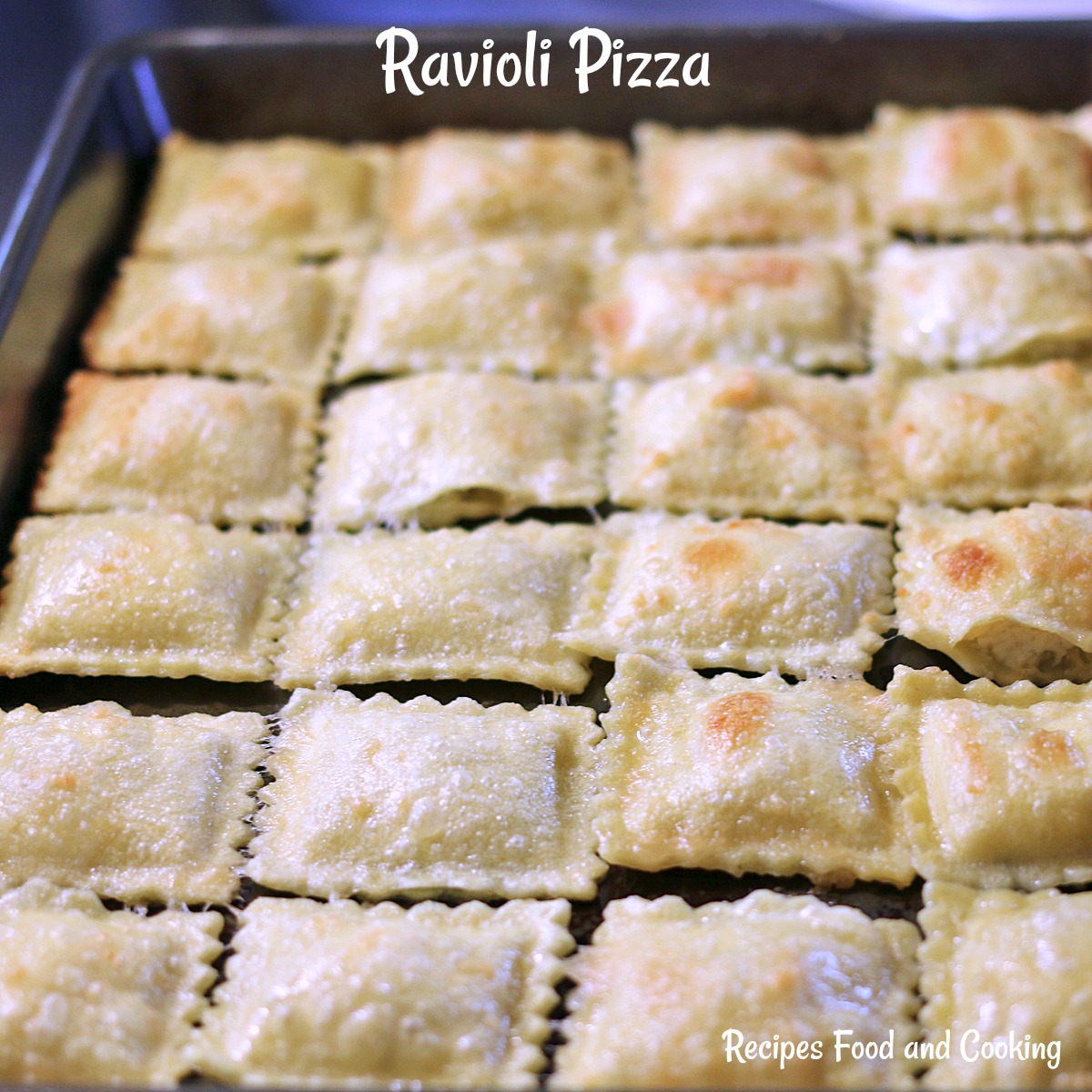 Next you are going to top the raviolis with pizza sauce and some cooked Italian sausage. Pepperoni and any other choice of meat will work or even skip the meat but it is delicious with the Italian sausage.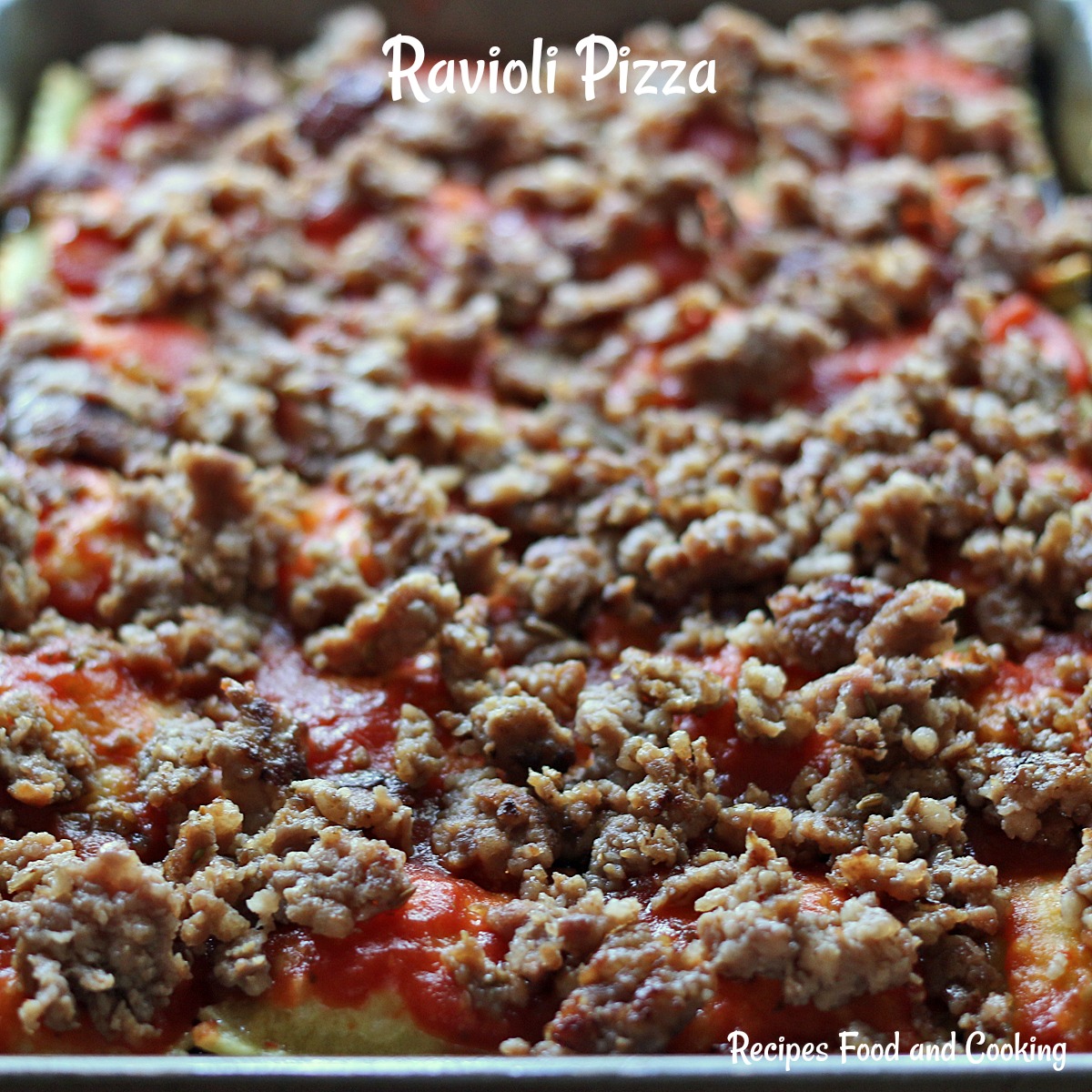 Top with mozzarella cheese, green peppers and red onions. You can use any combination of vegetables you'd like.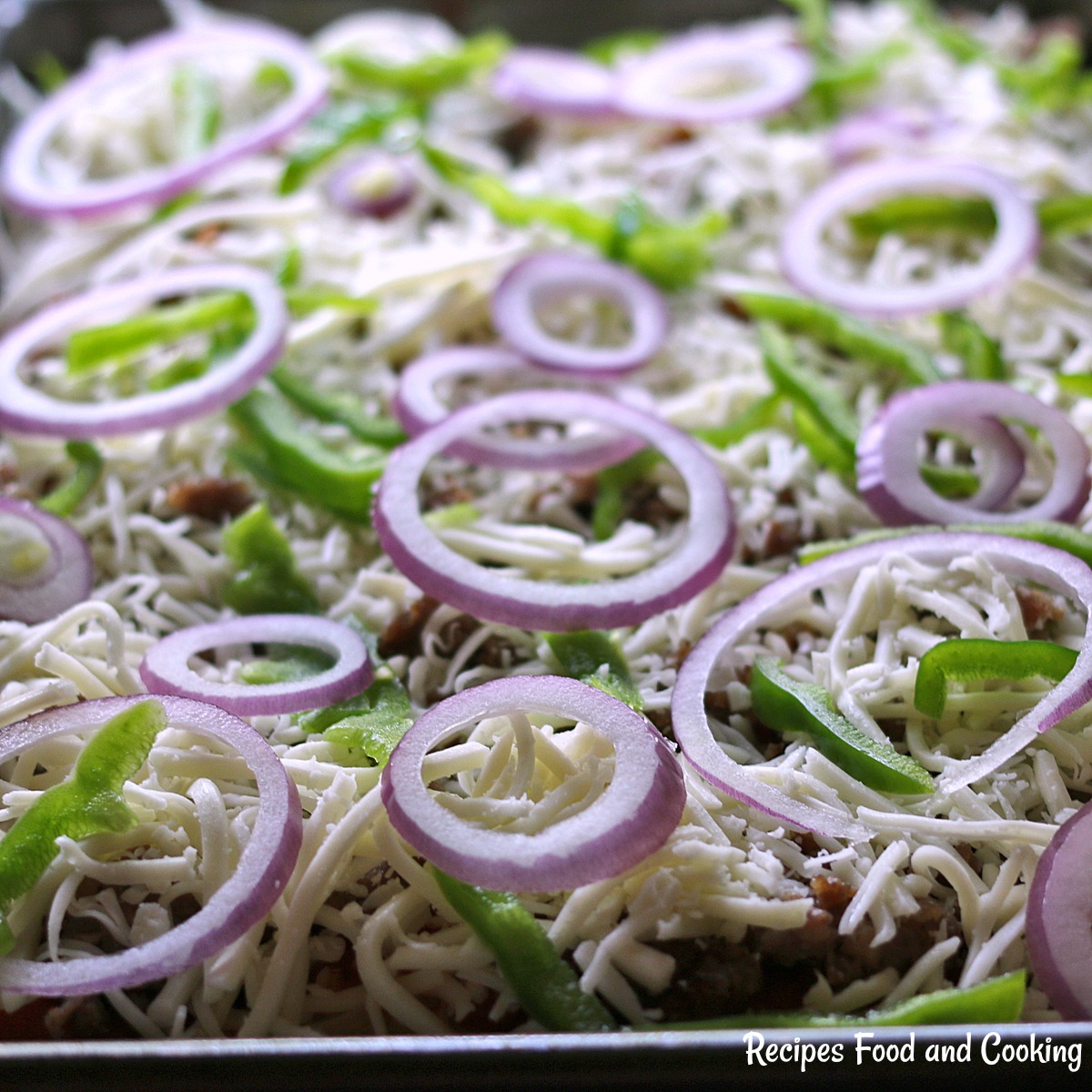 Bake about another 18 minutes until the cheese is melted, bubbly and starting to turn to a golden brown.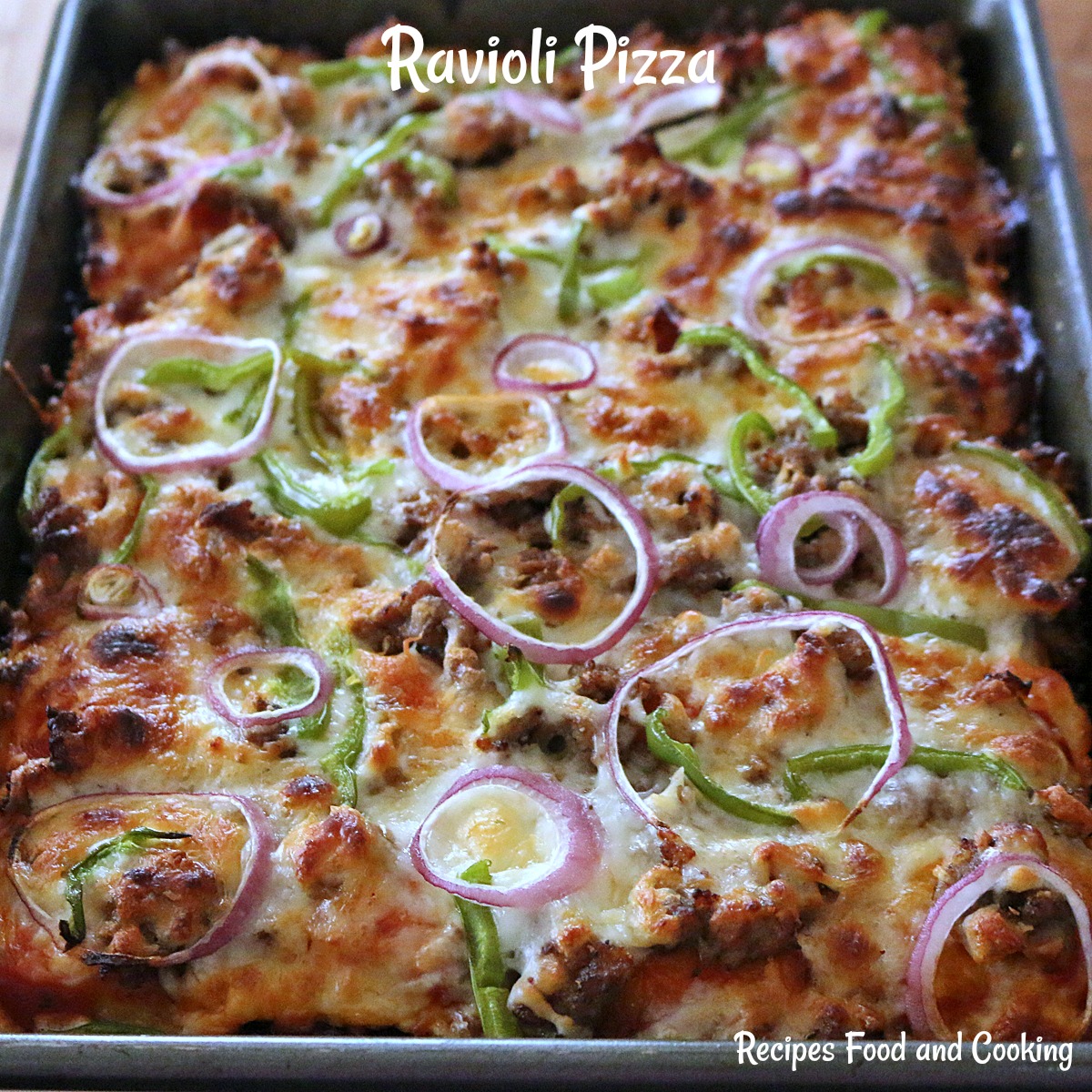 Dig in!

Ravioli Pizza
Author:
Mary Ellen @ Recipes Food and Cooking
Recipe type:
Ravioli, Pizza
Prep time:
Cook time:
Total time:
Pizza made with a ravioili crust, pizza sauce, Italian sausage, green peppers and red onions. Step up you pizza game with this new pizza!
Ingredients
24 frozen ravioli
2 tablespoons oil
4 tablespoons Parmesan cheese
3/4 cup pizza sauce
1/2 lb. Italian sausage
2 cups mozzarella cheese
1 cup green pepper sliced thin
small red onion sliced thin
Instructions
Cook the frozen ravioli until almost tender, about 6 minutes. Rinse under cold water. Let drain. Put the ravioli in a bowl with the oil. Sprinkle with the Parmesan cheese. Toss. Layer in a single layer on a 9 x 13 pan.
Brown the Italian sausage.
Bake at 400 degrees for 10 minutes or until the ravioli start to turn golden brown. Remove from oven,
Top the ravioli with the Italian sausage.
Sprinkle with the mozzarella cheese.
Top with the green peppers and red onion.
Turn oven down to 375 degrees. Bake for about 18 minutes until cheese is melted and turning golden brown.
Maybe you'd like to try our recipe for?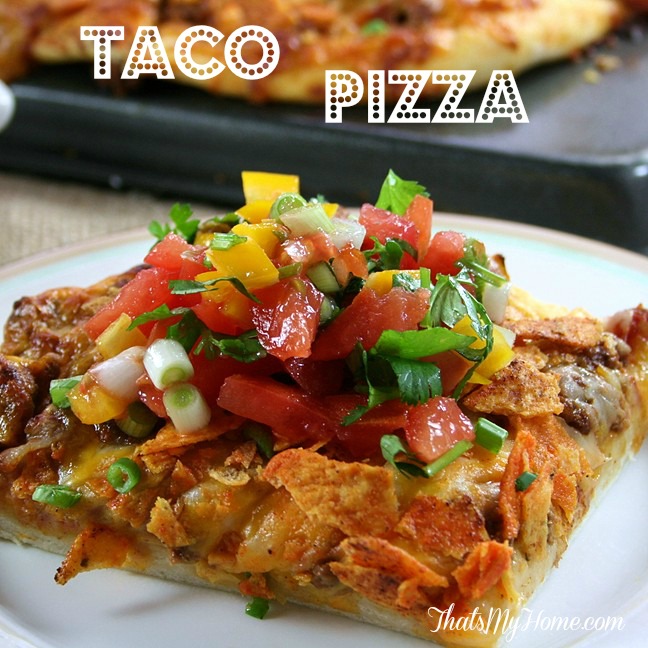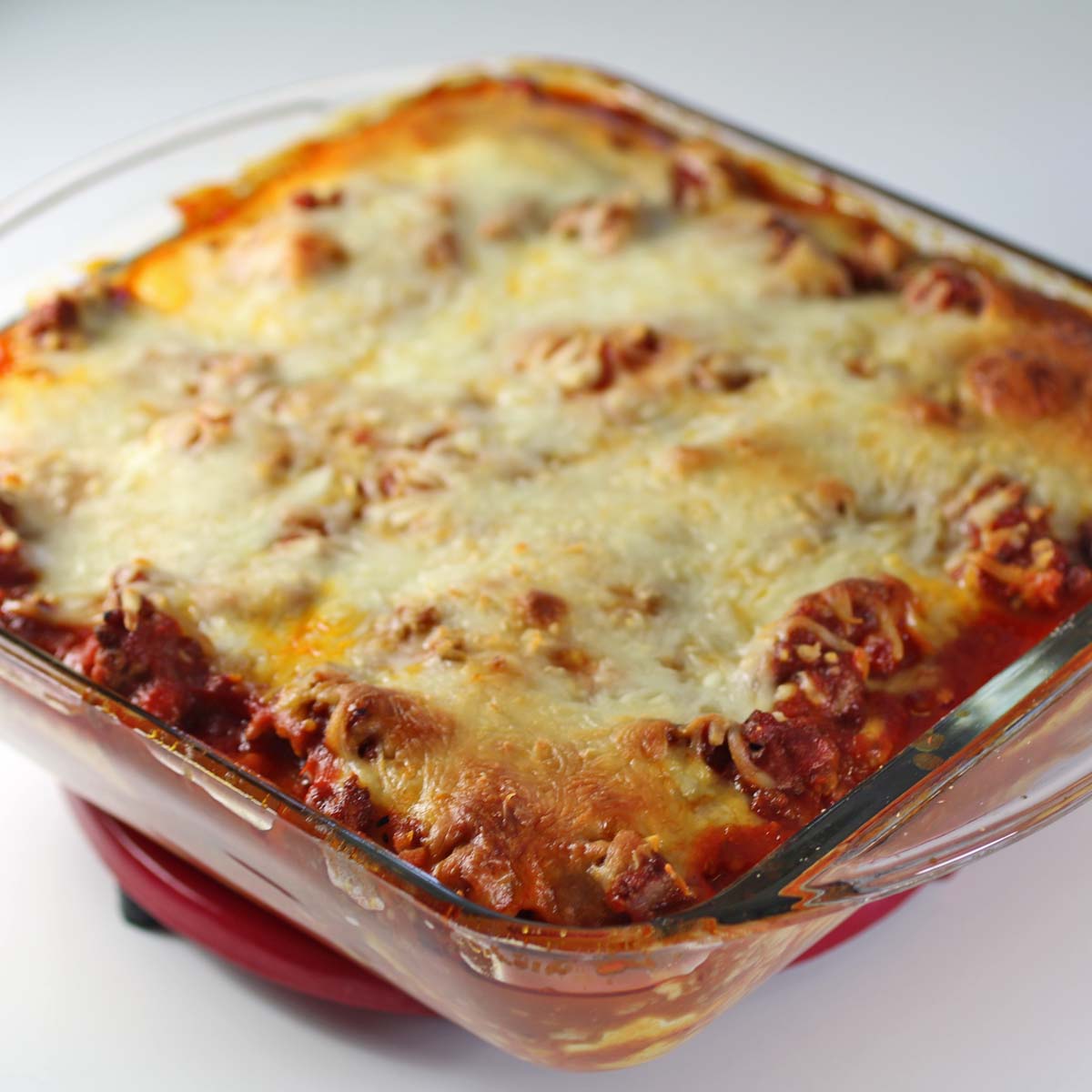 Pizza Dip
Pin It!