Pressure Cooker Corned Beef with Cabbage, Carrots and Potatoes
The other day I had forgotten to take something out for dinner. I had been shopping earlier and found corned beef for $1.99 a pound in smaller pieces which is perfect for 2 – 4 people. It was the point cut and I usually prefer the flat point but at that price grabbed a couple. It was about 5 when I realized I hadn't taken anything out for dinner when I started thinking I could do one of these in the pressure cooker and my dinner dilemma was solved. Luckily I had the cabbage, carrots and potatoes on hand.
When buying corned beef you have 3 choices of cuts to choose from.
The "flat," which is comparatively lean and features a more uniform thickness. You'll get more uniform slices of meat from this cut.
The "point," the thicker end of the brisket, which is typically fattier. I trim any visible fat from the outside before cooking if there is a lot. There typically is another piece of fat running thru this cut which I remove after cooking. This cut is full of flavor.
Or you can buy a whole brisket, which includes both the flat and the point cuts.
Whichever cut you choose when cutting it to serve you want to cut the meat across the grain.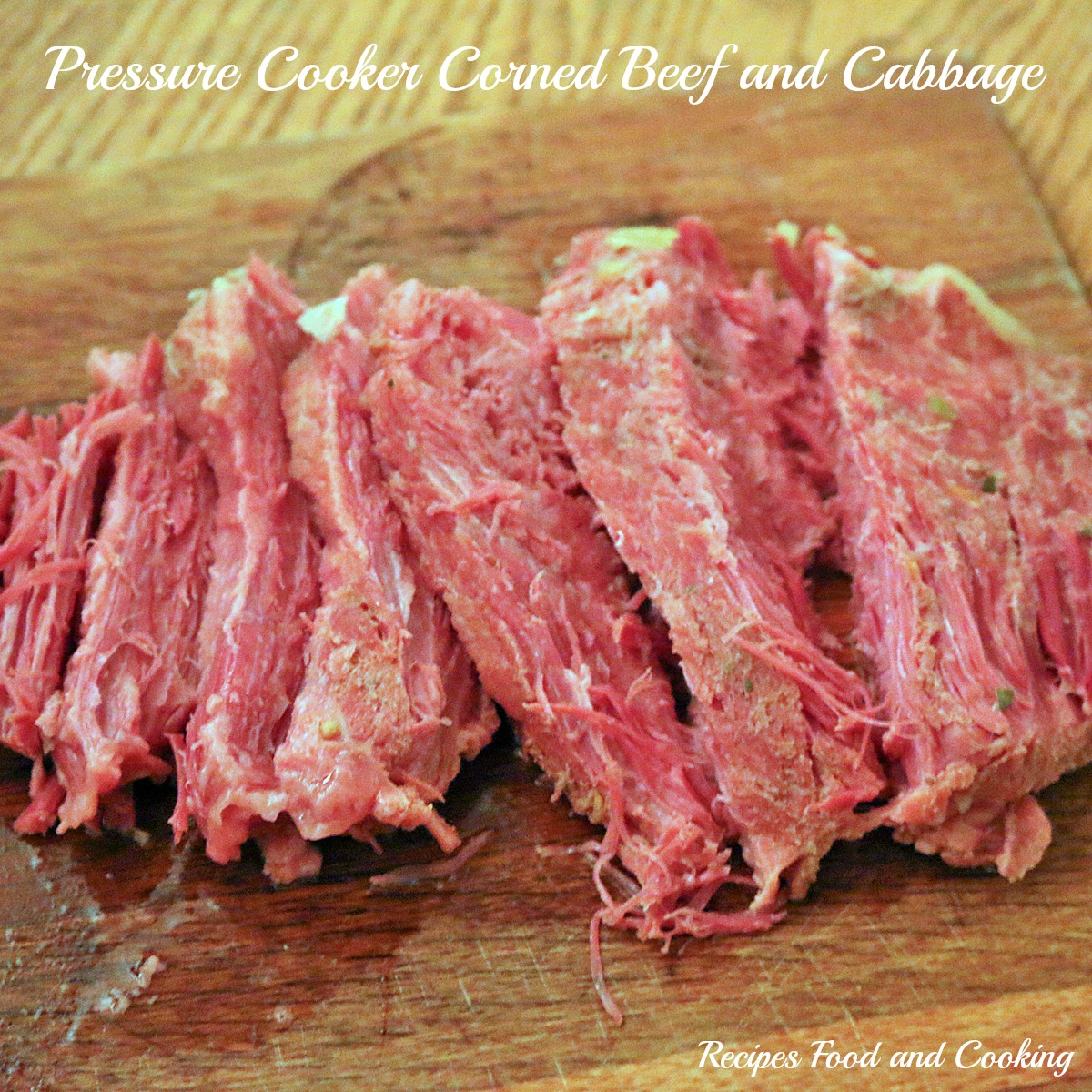 I put the corned beef in the pressure cooker after I rinsed it off with the seasoning pack, onion and 3 cups of water. I cooked it on high for 60 minutes and let it release naturally. I have found when I cook with as much liquid as I used here that when you do the quick release it creates a bunch of moisture in the air. When I was able to open it I added the cabbage, potatoes and carrots to the pot and cooked on high another 20 minutes. Corned Beef is best to me when allowed to sit in the broth it makes for at least 20 minutes before serving. It will slice better for you generally. We didn't wait the time to slice this one.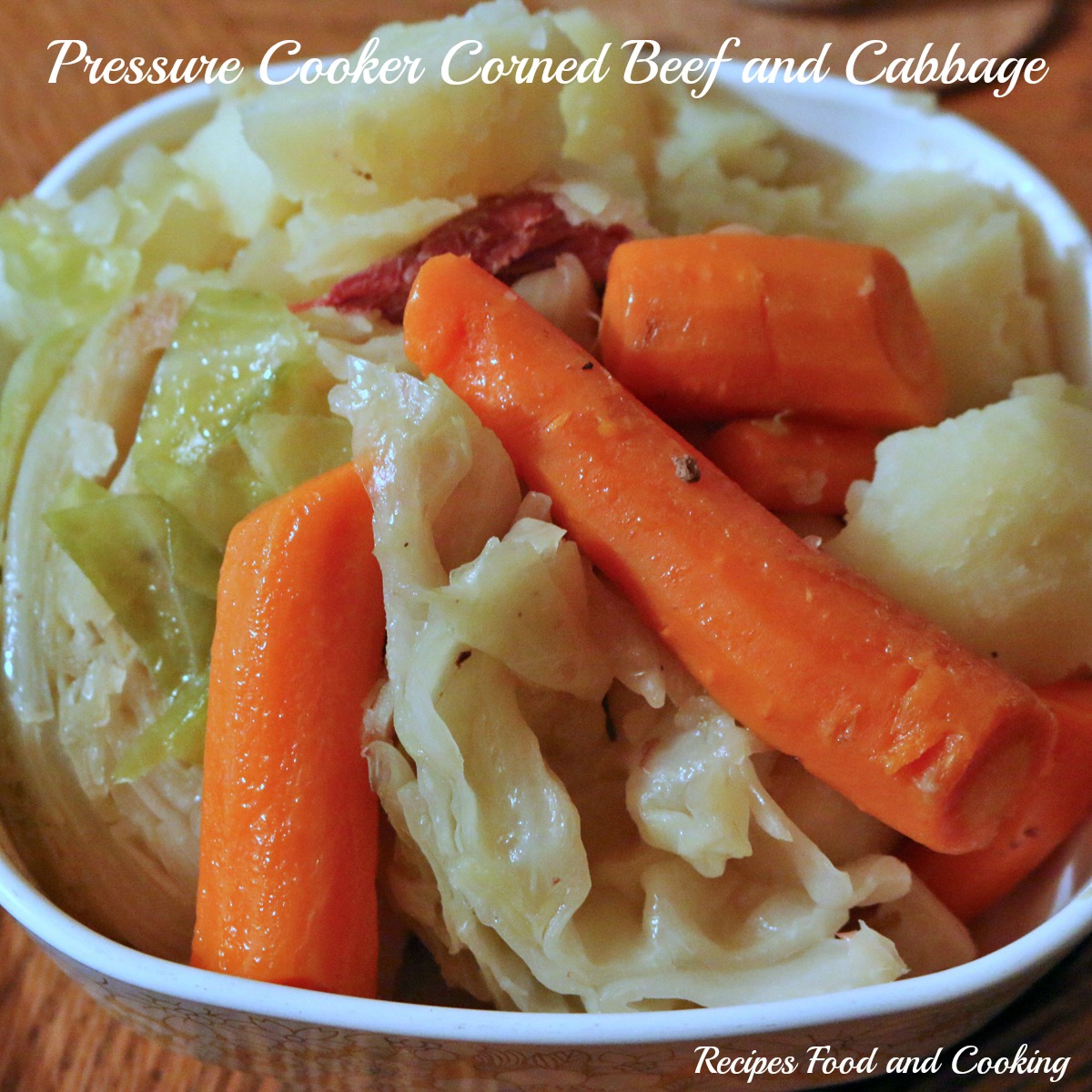 We really liked the texture of the vegetables when cooked this way. The cabbage wasn't soggy at all the way it can sometimes get especially if cooked to long. I really think this is my new preferred way to cook Corned Beef with Cabbage, Carrots and Potatoes.
Pressure Cooker Corned Beef with Cabbage, Carrots and Potatoes
Author:
Mary Ellen @ Recipes Food and Cooking
Recipe type:
Beef, Irish, Pressure Cooker
Prep time:
Cook time:
Total time:
Pressure Cooker Corned Beef with Cabbage, Carrots and Potatoes ready in less than 90 minutes. The vegetables cook to perfection when cooked this way.
Ingredients
1 3 - 4 lb. corned beef
1 medium onion
3 cups water
1 head cabbage
potatoes
carrots
Instructions
Rinse the corned beef under cold water. Put in the pressure cooker. Add the seasoning mix that comes with it. Slice the onion and put around the corned beef. Add water.
Set pressure cooker to High and cook for 60 minutes. Let pressure release naturally.
Cut the cabbage into wedges.
Peel the carrots and potatoes. Cut into serving size pieces.
Add the vegetables to the corned beef. Season them with salt and pepper.
Cook for another 20 minutes on High.
Let pressure release naturally.
Maybe you'd like to try our recipe for?
Crock Pot Corned Beef and Cabbage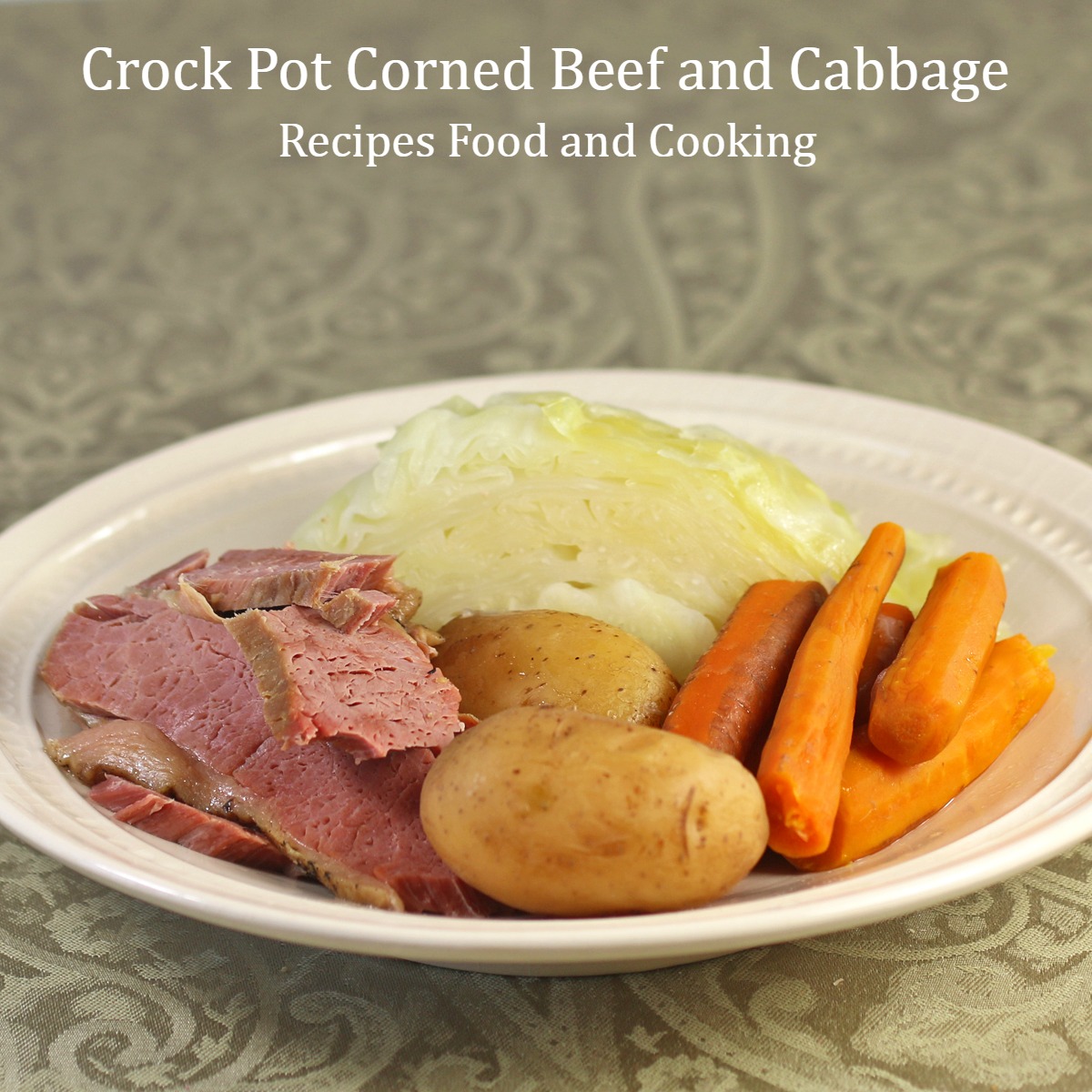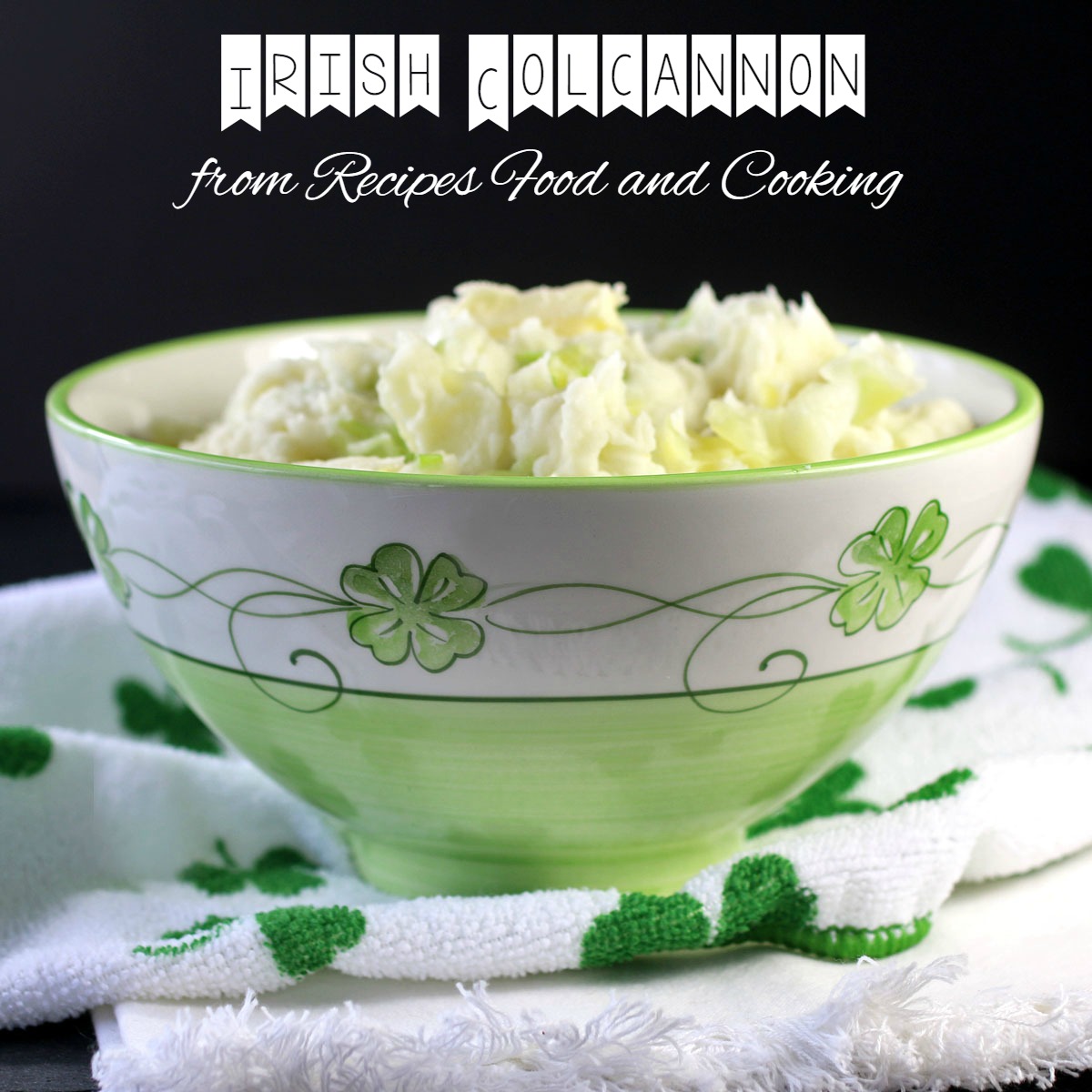 Irish Chicken with Cabbage, Potatoes, Bacon and Onions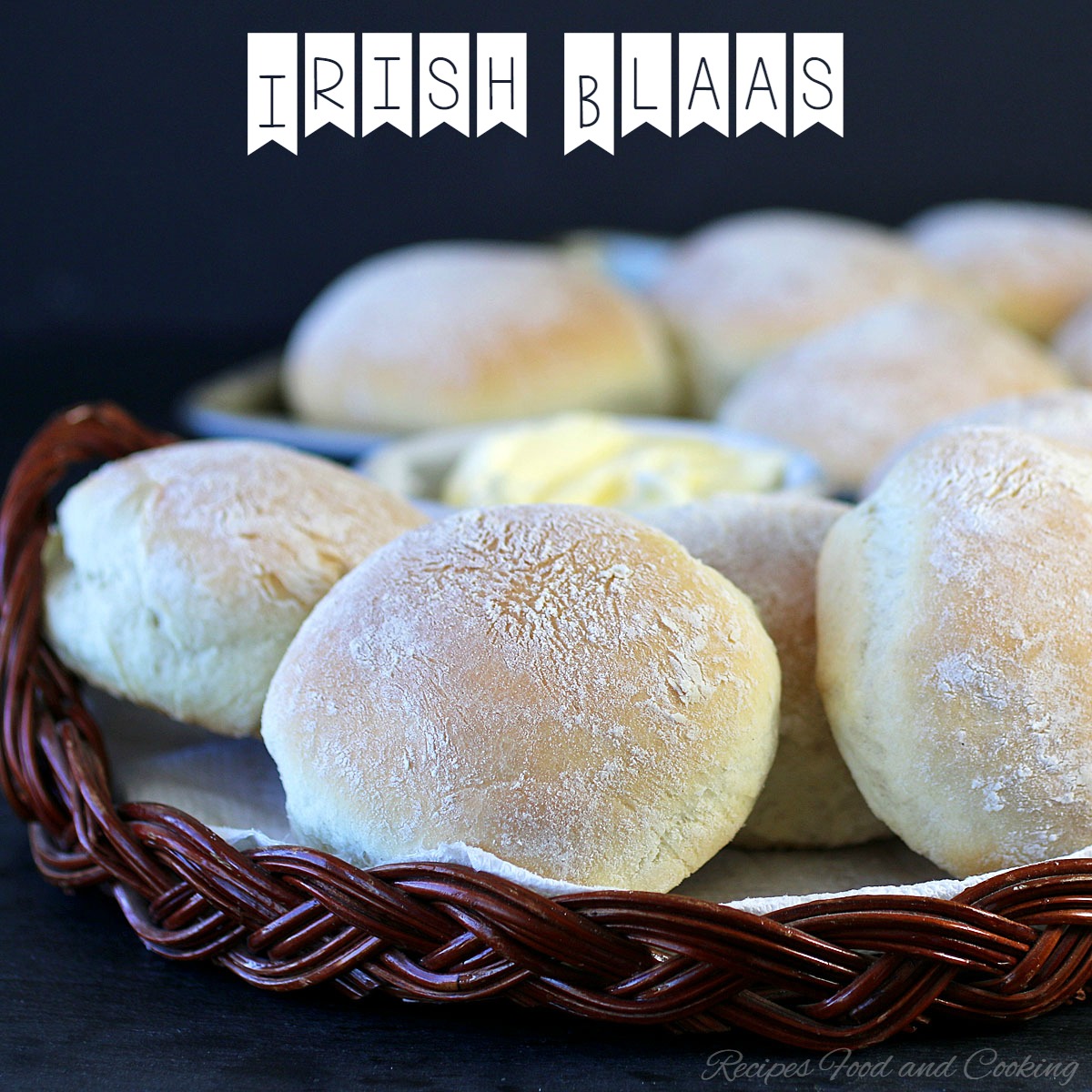 Pin It!