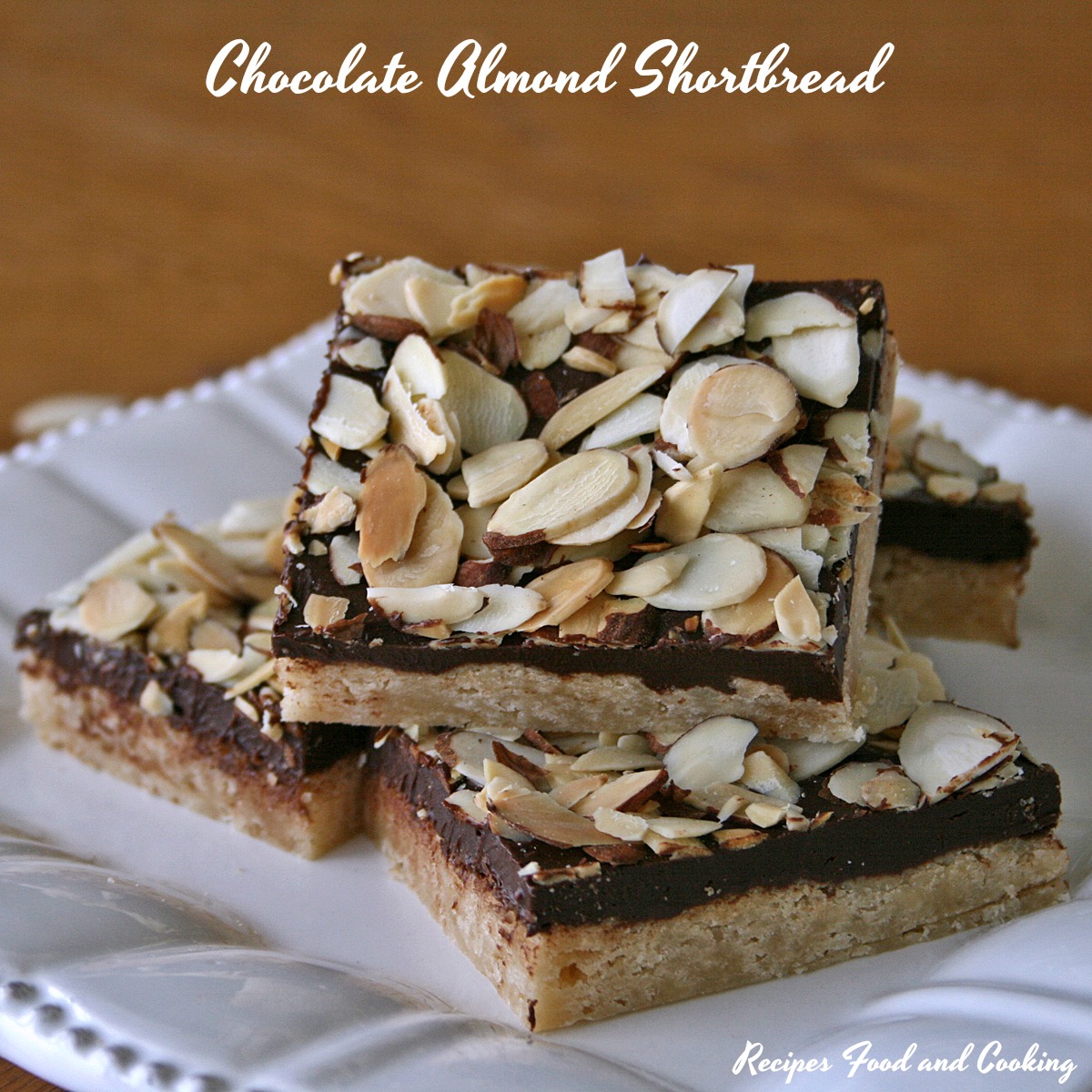 Chocolate Almond Shortbread
This recipe goes together quickly and the shortbread crust is amazing…. it is lightly flavored with almond extract, topped with chocolate and toasted almonds.
Do you toast your nuts? If not you are missing a chance to take any recipe to another level. When you toast any nut it will also make it crispier. I also have heard you can toast nuts in your microwave but I've not tried that yet. It only takes 1 – 2 minutes and will continue to cook after you take them out of the microwave.
Chocolate Almond Shortbread
Author:
Mary Ellen @ Recipes Food and Cooking
Recipe type:
Cookies, Bars
Prep time:
Cook time:
Total time:
Chocolate Almond Shortbread is a layer of almond flavored shortbread topped with chocolate and toasted almonds.
Ingredients
1 cup butter
1/2 cup white sugar
1/2 cup brown sugar
1 teaspoon vanilla
1 teaspoon almond extract
2 cups cake flour
4 Tablespoons cornstarch
12 ounces chocolate chips
1 cup sliced almonds, toasted
Instructions
Preheat oven to 350 degrees.
Place almonds in a single layer on a cookie sheet. Place in oven until lightly toasted, about 5 minutes. Watch closely.
Sift together cake flour and cornstarch. Set aside.
Add the butter and sugars to a mixing bowl. Beat with a paddle attachment until combined, light and fluffy about 3 minutes. Add vanilla and almond extract. Add the flour and mix until combined.
Lay a piece of parchment on the bottom of a 9 x 13 cookie sheet. Spread dough out in an even layer. Bake for 15-20 minutes until the edges lightly brown. Let cool slightly.
Place the chocolate chips in a microwave safe container. Microwave for 30 seconds at a time until chocolate is melted. When the crust has been out of the oven 10 minutes, spread the chocolate out on the crust. Sprinkle with the almonds.
Let cool and chocolate has hardened before cutting. Cut into squares.
Maybe you'd like to try another of our recipes?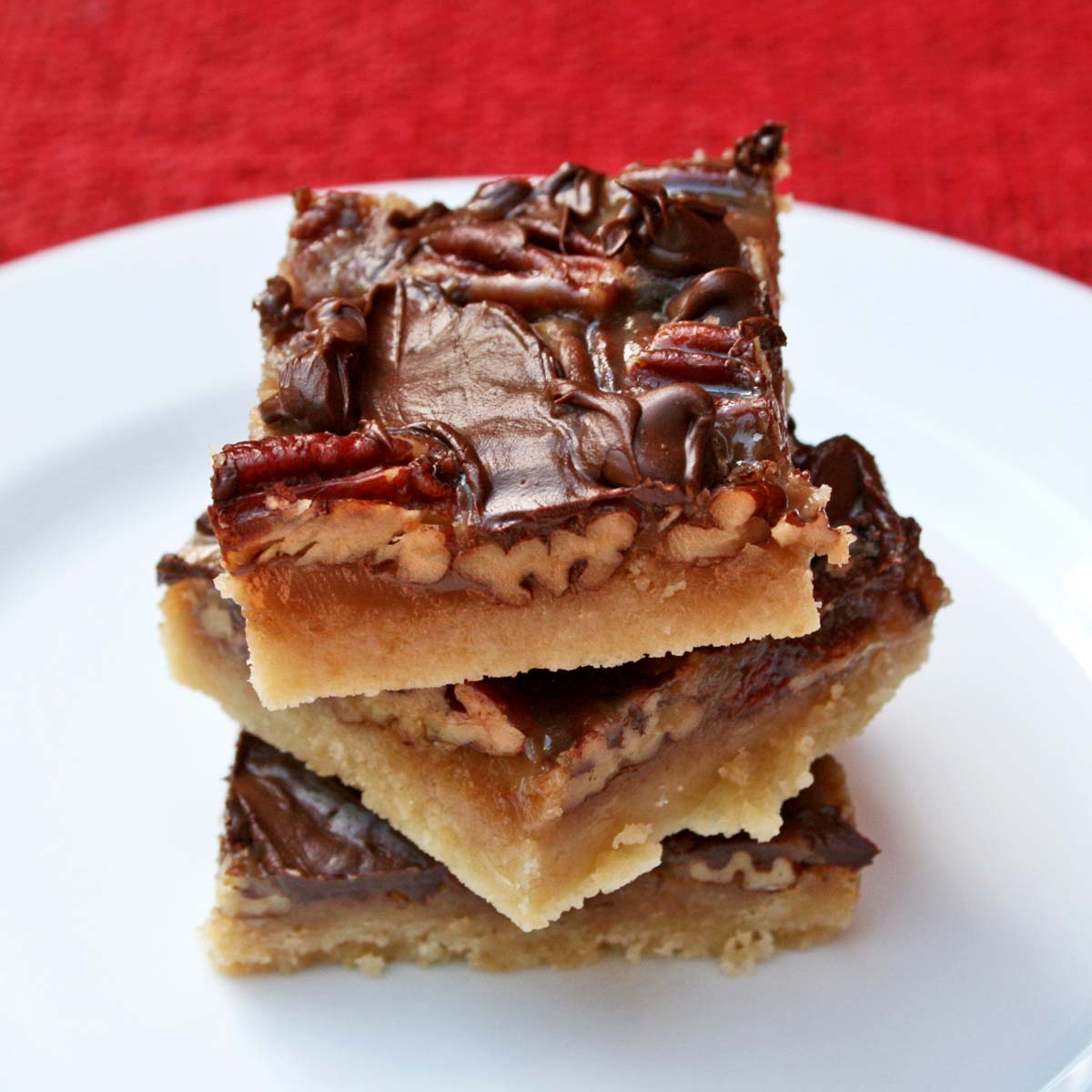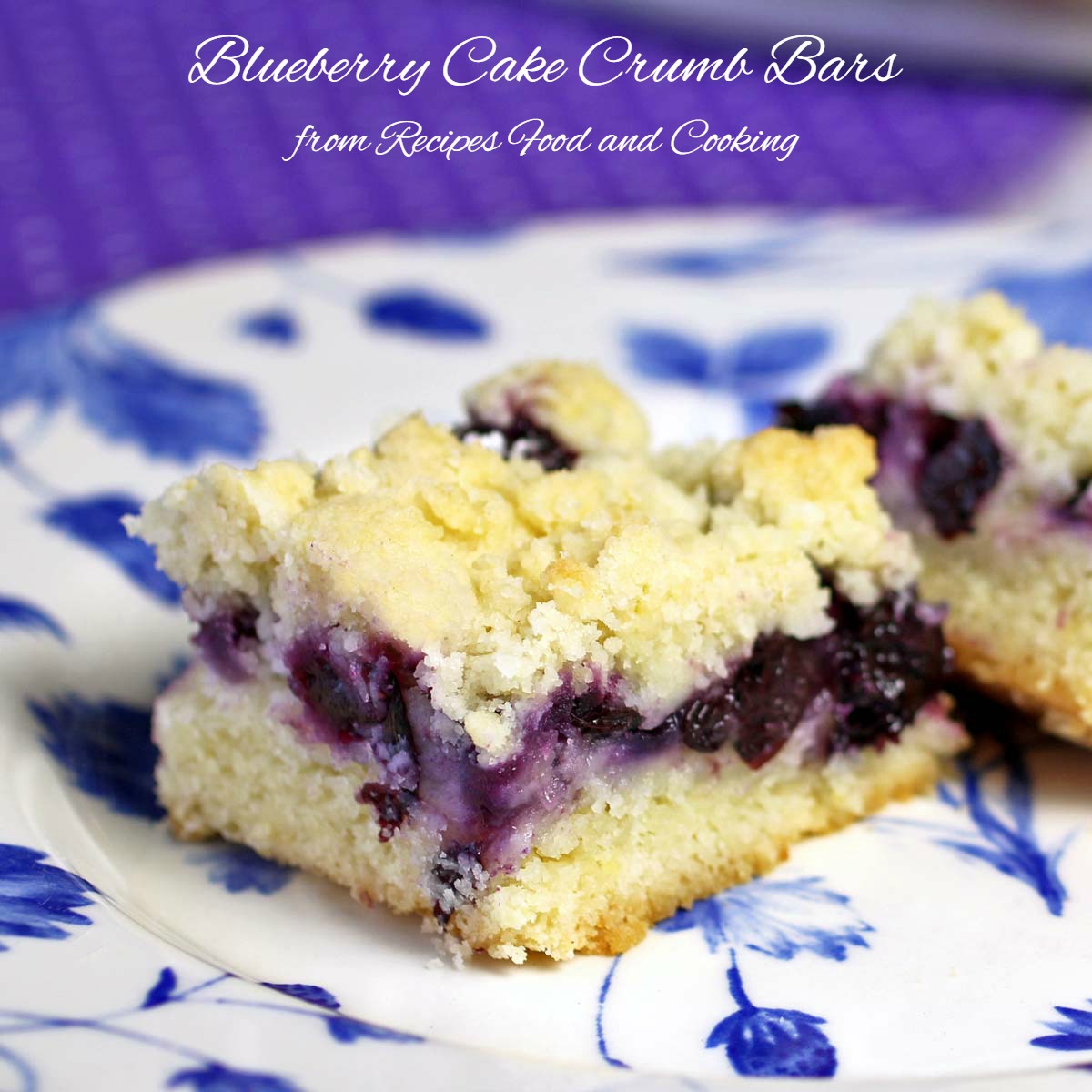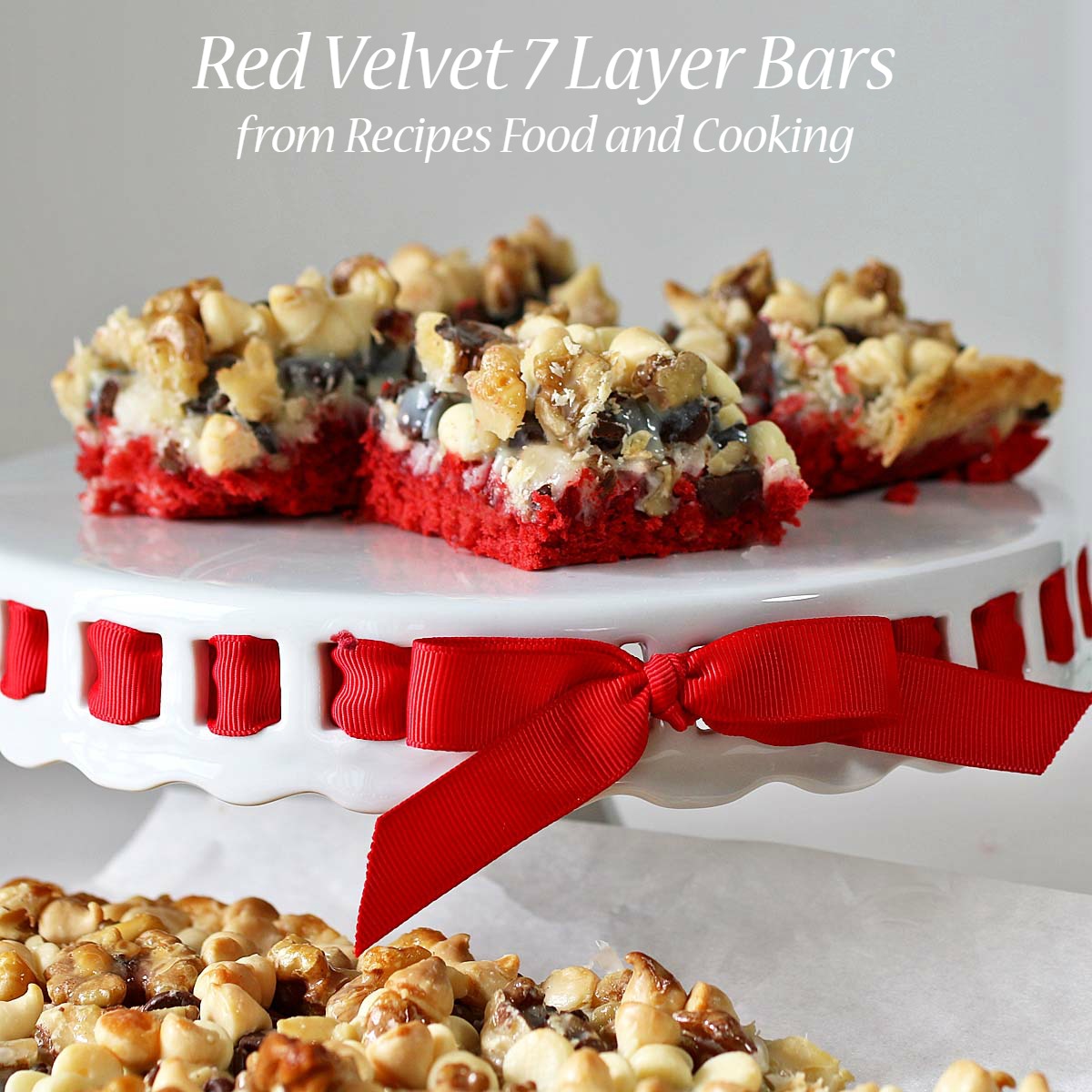 Pin It!