This shop has been compensated by Collective Bias, Inc. and its advertiser. All opinions are mine alone. #OreoCookieBalls #CollectiveBias
Oreo Cookie Balls Frozen Gingerbread House
Here's this years new gingerbread house decorated in a Frozen theme that uses OREO Cookie Balls as the fence. If you have someone in your family that goes crazy for Olaf they're going to love it. This gingerbread house found a home with a little boy who is not yet 2 years old. I'll share his picture after he gets it just before Christmas.
Making OREO Cookie Balls is so easy! I love making them and they are gone so quickly I usually make at least 2 recipes of them and have made as many as 4 recipes just for Christmas. They are that popular at my house. With all of the delicious OREO cookie varieties available, the possibilities are endless. OREO Cookie Balls are great for gift giving for teachers, neighbors, friends, family or anyone else you can think of. I've never met a person yet who doesn't love them!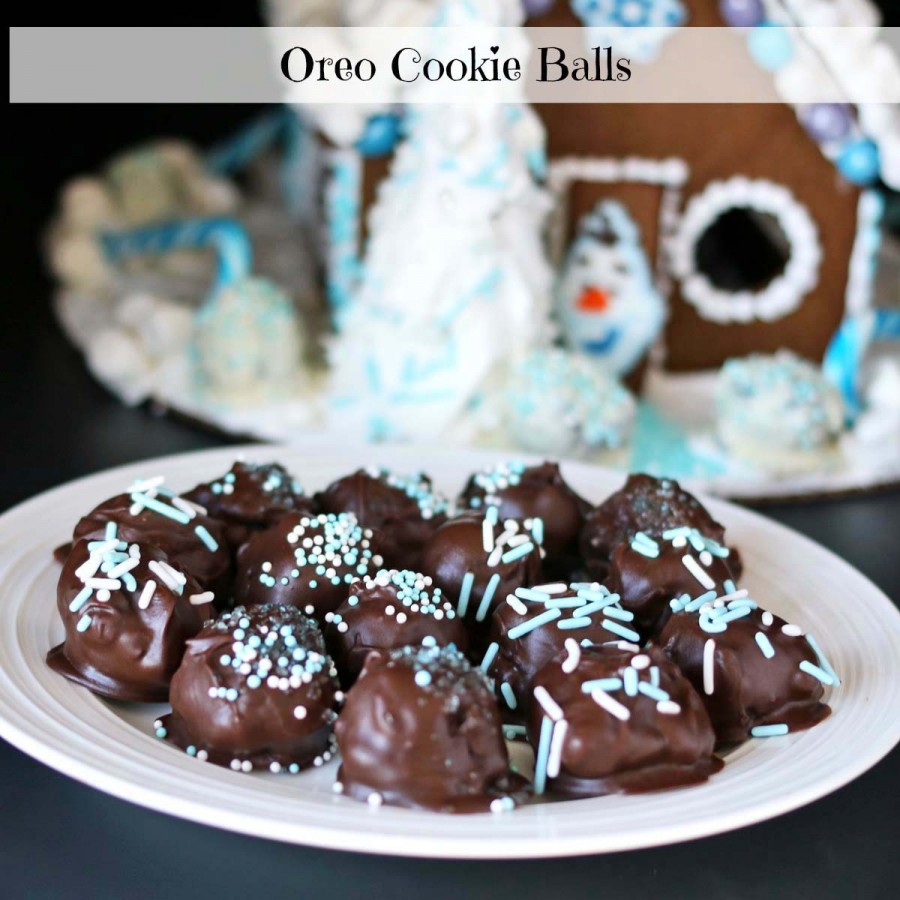 To start, you are going to crush the OREOS into a fine crumb. I use my food processor for this. A good old rolling pin will get the job done also. I even mix my cream cheese in the food processor after I have the crumbs the way I want them. I find it easier if I divide the mixture into 4 equal parts and then do 12 balls out of each one. I find my balls are more uniform this way. If you have a small scoop it is the perfect size. I put the balls on a cookie sheet with waxed paper or parchment on it. I refrigerate them for about 5 minutes and I then roll them into balls.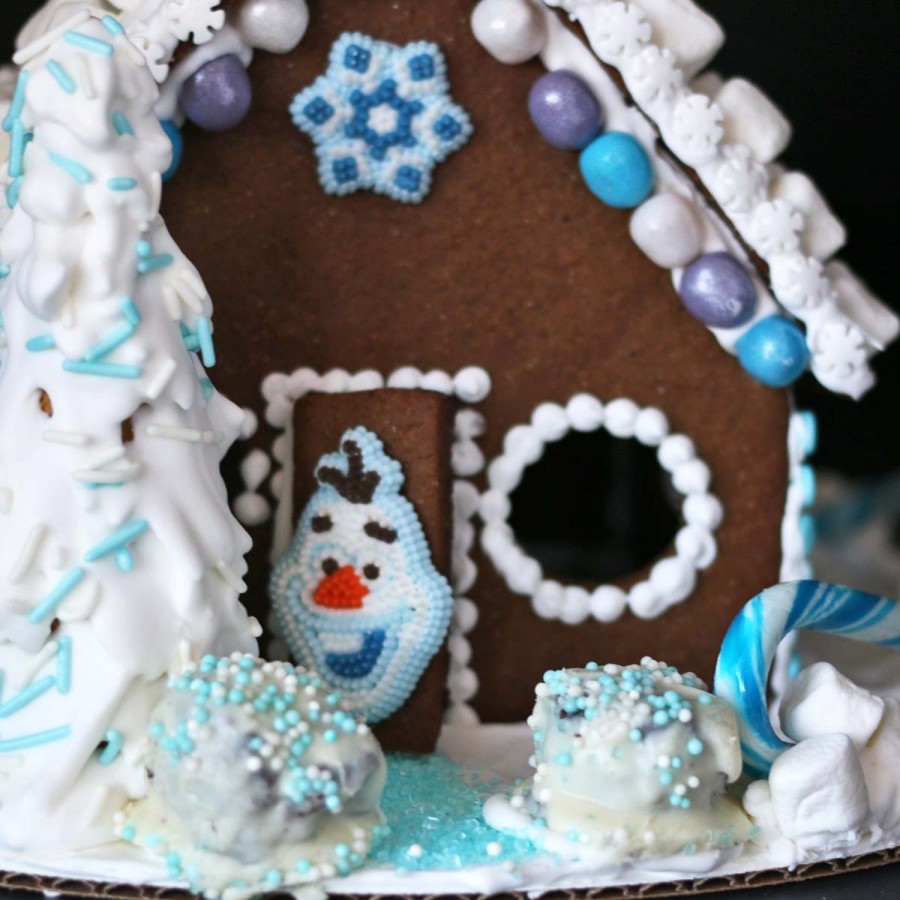 I heat my semi-sweet chocolate in the microwave. In mine it takes about a minute. All microwaves are different so if you don't know how long it will take start checking it at 45 seconds. I like to let the chocolate set for a few minutes when I take it out of the microwave for a couple of minutes to see if the rest of the chocolate will melt without heating it again. Chocolate melts at 78 degrees and if you overheat it you will get those nasty white streaks. It won't affect the flavor if this happens, they just won't be as pretty.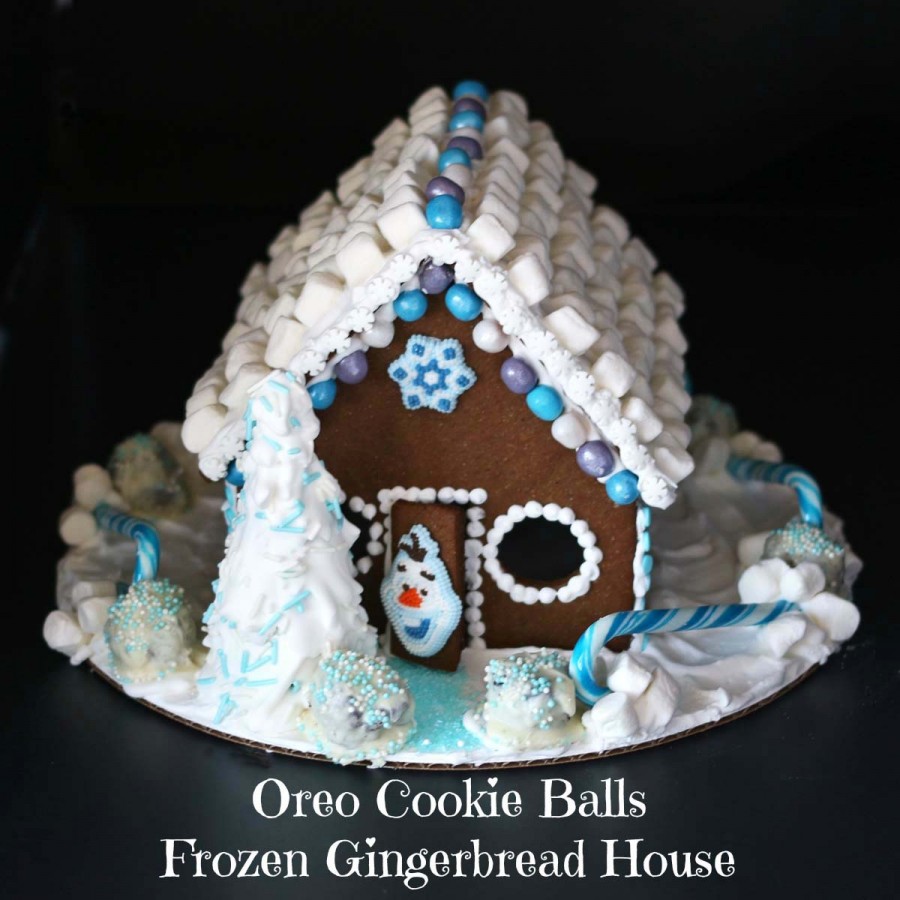 Oreo Cookie Balls
Recipe type:
Candies, Christmas
The original OREO Cookie Balls recipe with crushed OREOS and cream cheese dipped in chocolate.
Ingredients
1 pkg (8 oz.) brick cream cheese, softened
36 OREO Cookies, finely crushed (about 3 cups)
4 pkg. (4 oz. each) semi-sweet baking chocolate, melted
Instructions
MIX cream cheese and cookie crumbs until blended.
SHAPE into 48 (1-inch) balls. Freeze 10 min. Dip balls in melted chocolate; place in single layer in shallow waxed paper-lined pan.
CUSTOMIZE it with your own ingredient additions or decorative skills.
REFRIGERATE 1 hour or until firm.
Share and enjoy!
Optional ingredients
White chocolate
sprinkles
I made 2 batches of the OREO Cookie Balls so that I could dip half in white chocolate to make the fence on the gingerbread house. I then sprinkled them in Frozen colors for decoration. After I got done I thought I should of made a snowman out of some of the white chocolate balls, just a thought I thought I'd share in case you want to make one for your house.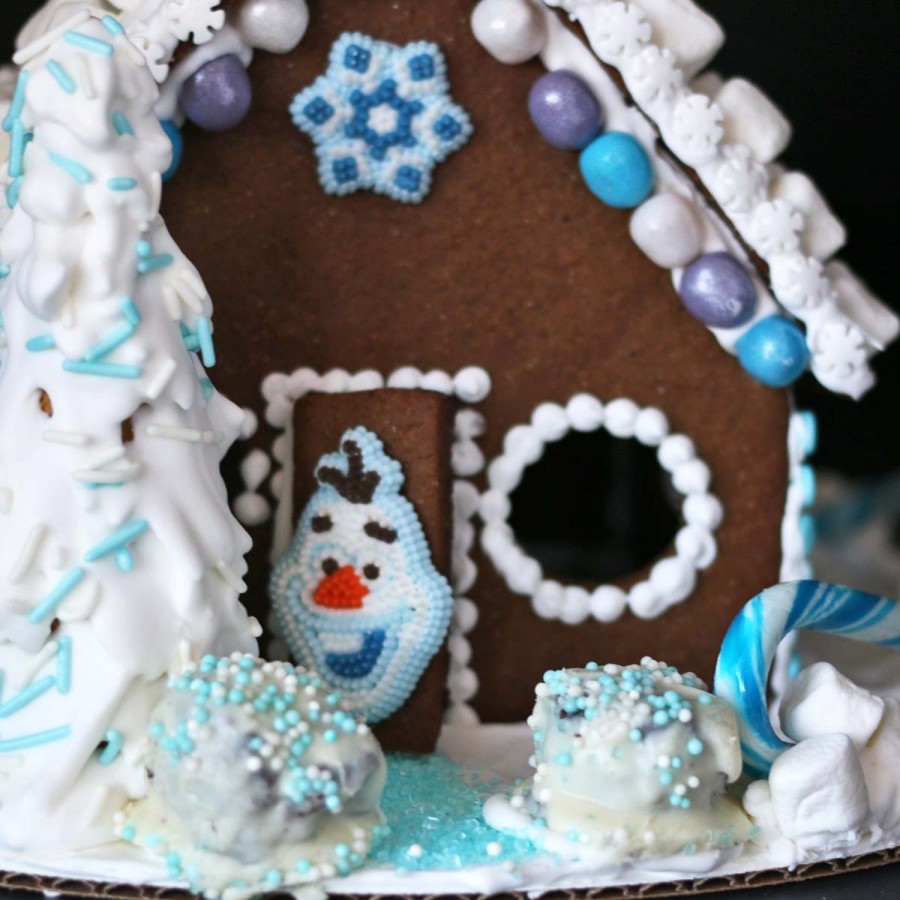 I love the look of the marshmallows on the roof of the gingerbread and the white frozen tree. The tree is made using an ice cream cone and royal icing. I love the look the OREO Cookie Balls give this house. Get the recipe for the gingerbread house and royal icing.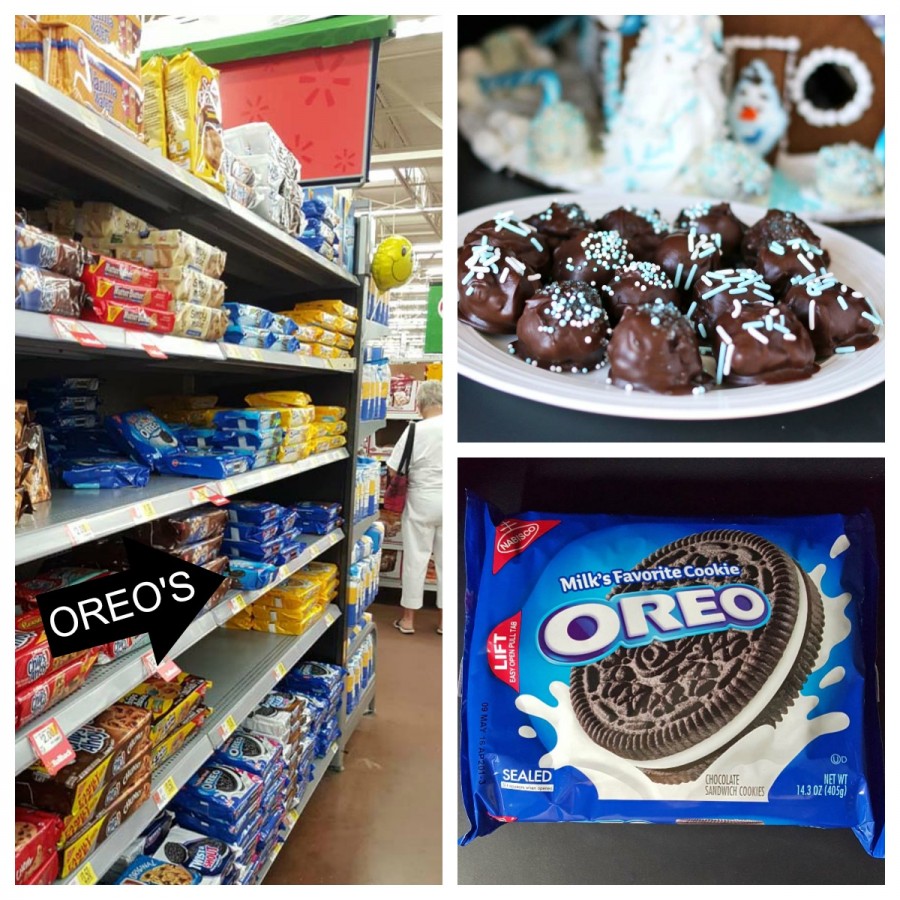 Look for OREO'S at your local Walmart store. You can use any variety of OREO cookies to make the OREO Cookie Balls, except the Double Stuf. Look for more Holiday OREO Cookie Ball recipes Inspiration here.
Leave me a comment and let me know if OREO Cookie Balls are part of your holiday tradition! I love comments!!!
Pin It!