Christmas Gingerbread Farmhouse
This is the last house I intend to make this year. It has been fun but it is really time to start getting some holiday baking done to share with you. I think I was brain dead when I went to put this together, it took me a hour to figure out how the roof went on it. I sure made it more difficult than it was.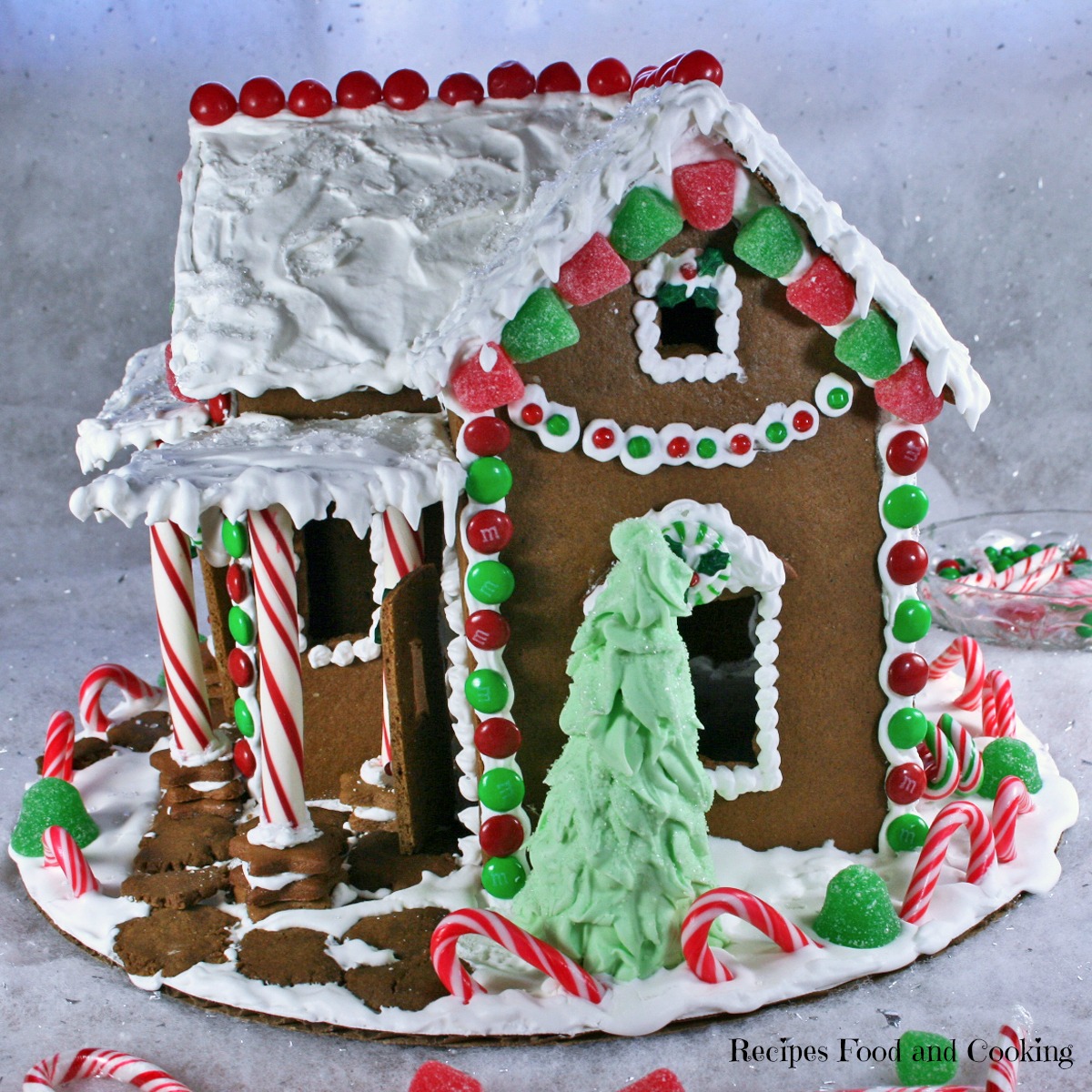 You can find the recipe for the gingerbread to make the house here and the Royal Icing Recipe to frost and put it together here. There are some details at Razzle Dazzle Recipes on how to construct a gingerbread house as well as some other tips that can help you along.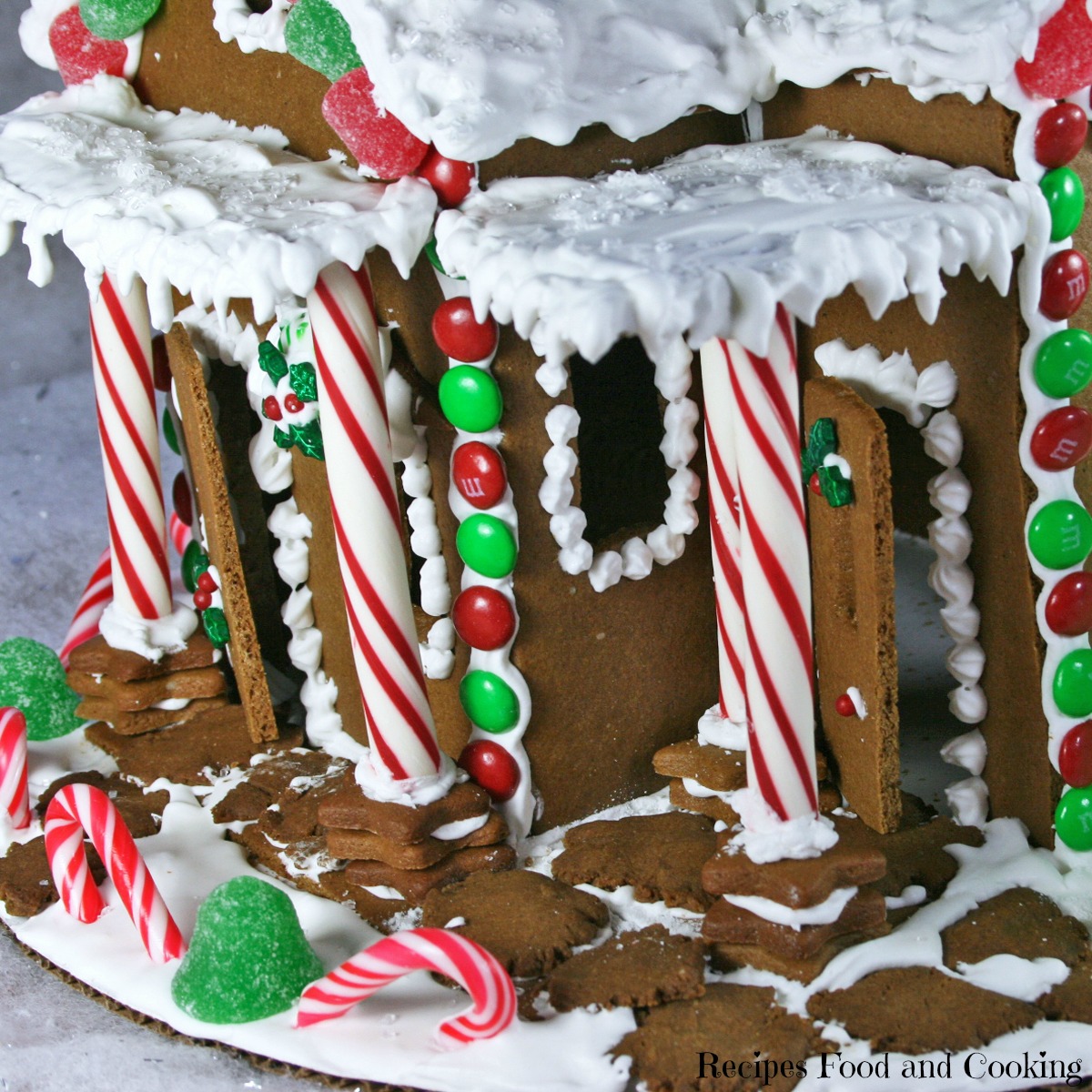 Christmas Gingerbread Farmhouse
Author:
Mary Ellen @ Recipes Food and Cooking
Royal Icing is the glue to put these gingerbread houses together.
Ingredients
3 level tablespoons Meringue Powder
4 cups sifted confectioners' sugar (approx. 1 lb.)
6 tablespoons water
Instructions
Beat all ingredients at low speed for 7-10 minutes (10-12 minutes at high speed for portable mixer) until icing forms peaks. Keep icing covered with a damp cloth when not in use.
Note: Royal icing should have good body and be moderately stiff: It will not create a lasting bond if too runny and soft. For snow, I sometimes add a few drops of Karo Syrup to thin it just a little for a softer look.
See our other gingerbread houses.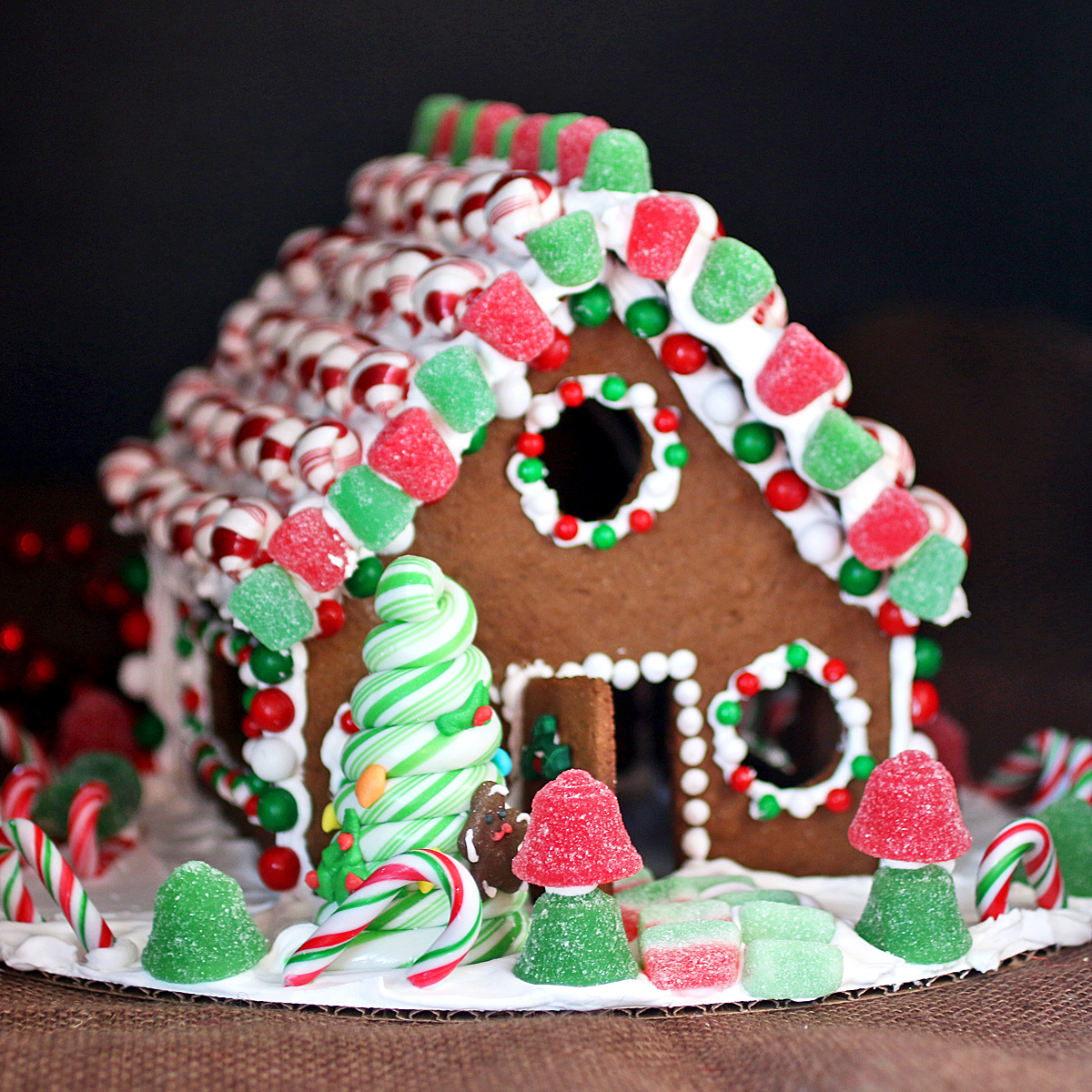 Oreo Balls Frozen Gingerbread House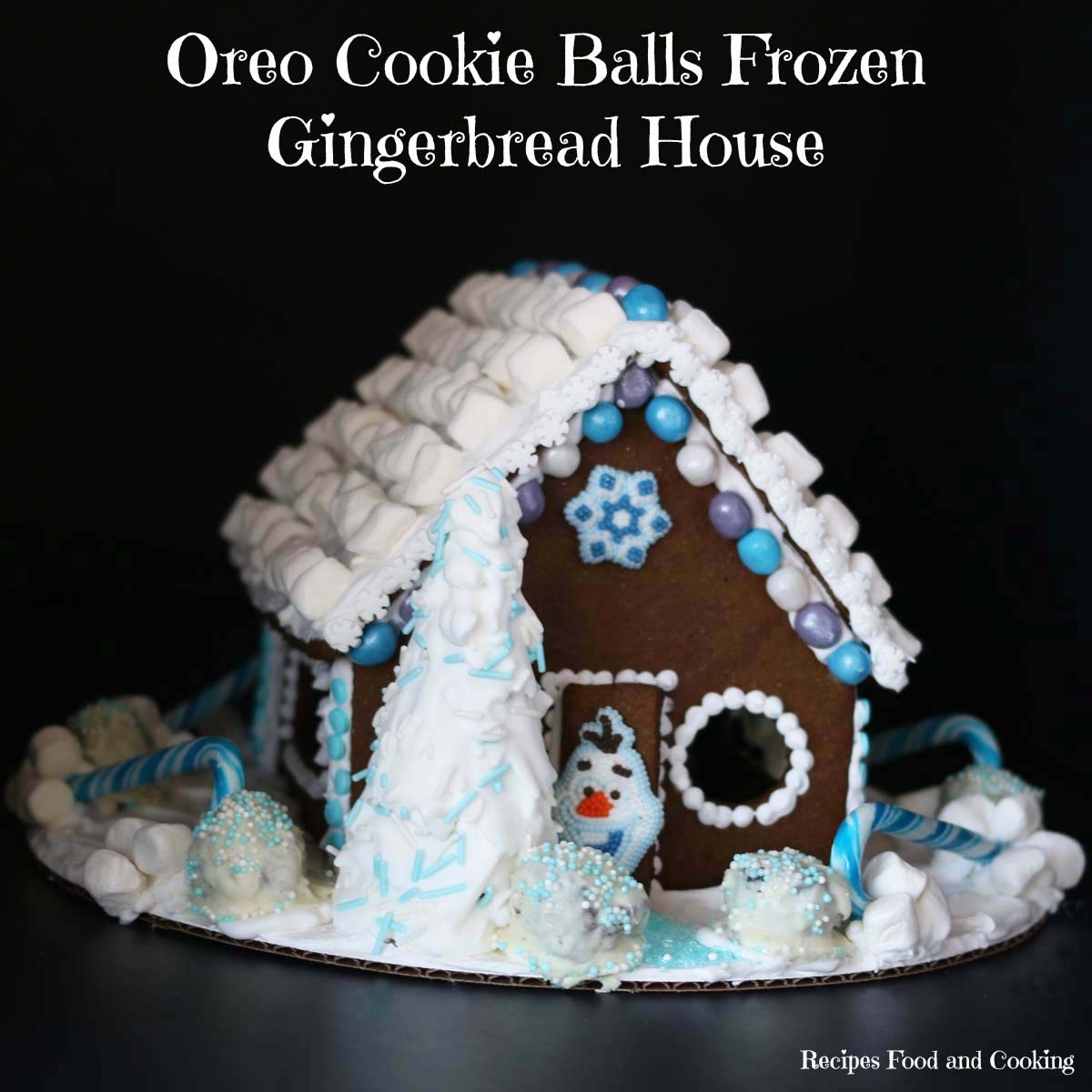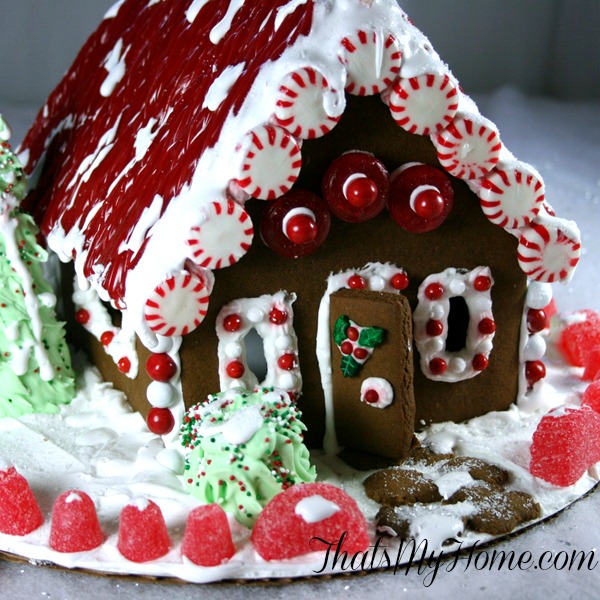 Pin It!