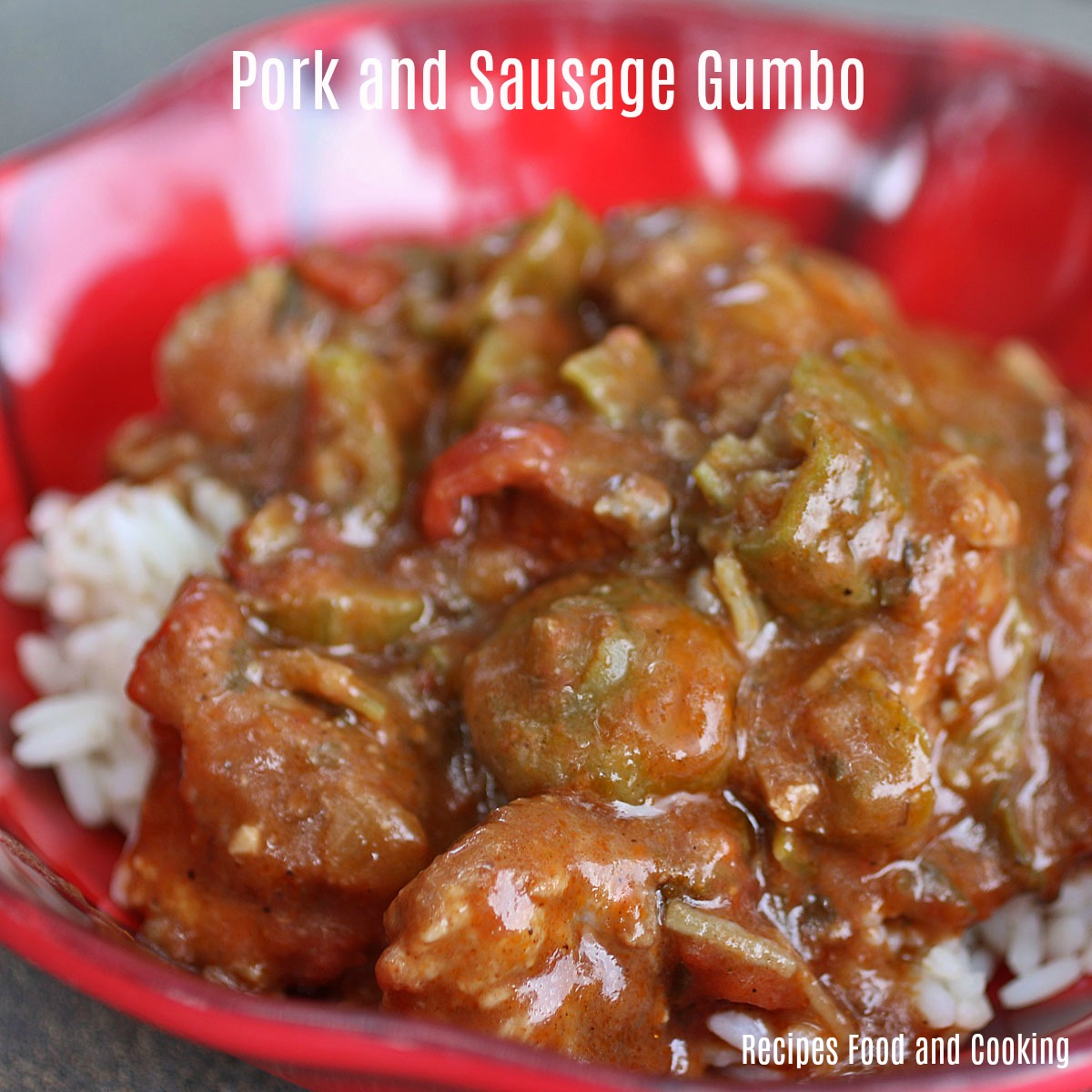 Pork and Sausage Gumbo
I'd never made gumbo until yesterday. I'm not sure why but a purchase of some pork meat inspired me to finally make it. We loved, loved the sauce it made and the pork and sausage were so good. It wasn't hot but it did leave a slight bite of heat on the back of your tongue as you ate it.
I made my own spice mixture and was happy I had because it gave me the ability to add just the right amount of spice that we enjoy. I started by adding just a teaspoon of the spice mixture and then waited for about 5 minutes before tasting it. It wasn't enough so I added the second teaspoon and then a third one. For our tastes we loved it! I find when cooking something new I go slowly when adding the spices and herbs. If you'd like the heat I would add 1/2 teaspoon pepper seeds.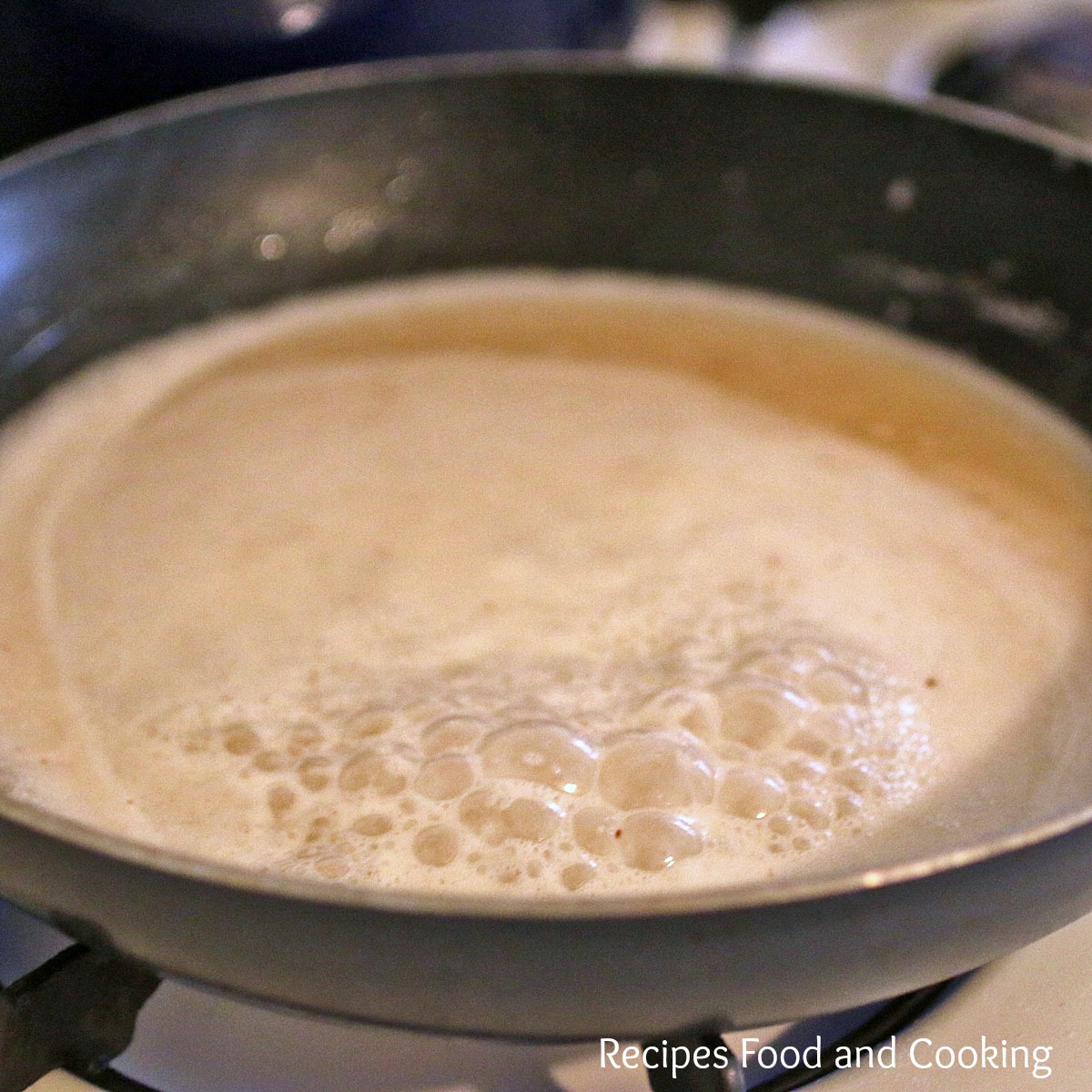 You start off making a roux of flour and oil that is cooked to a deep brown color. This stage takes about 45 minutes from start to finish over low heat. Stir about every 5 minutes and watch it closely toward the end of the cooking time. The last thing you want is to burn it at this point. I doubled this flour and oil mixture so I could freeze half of it so I had some ready to go next time I want to make it.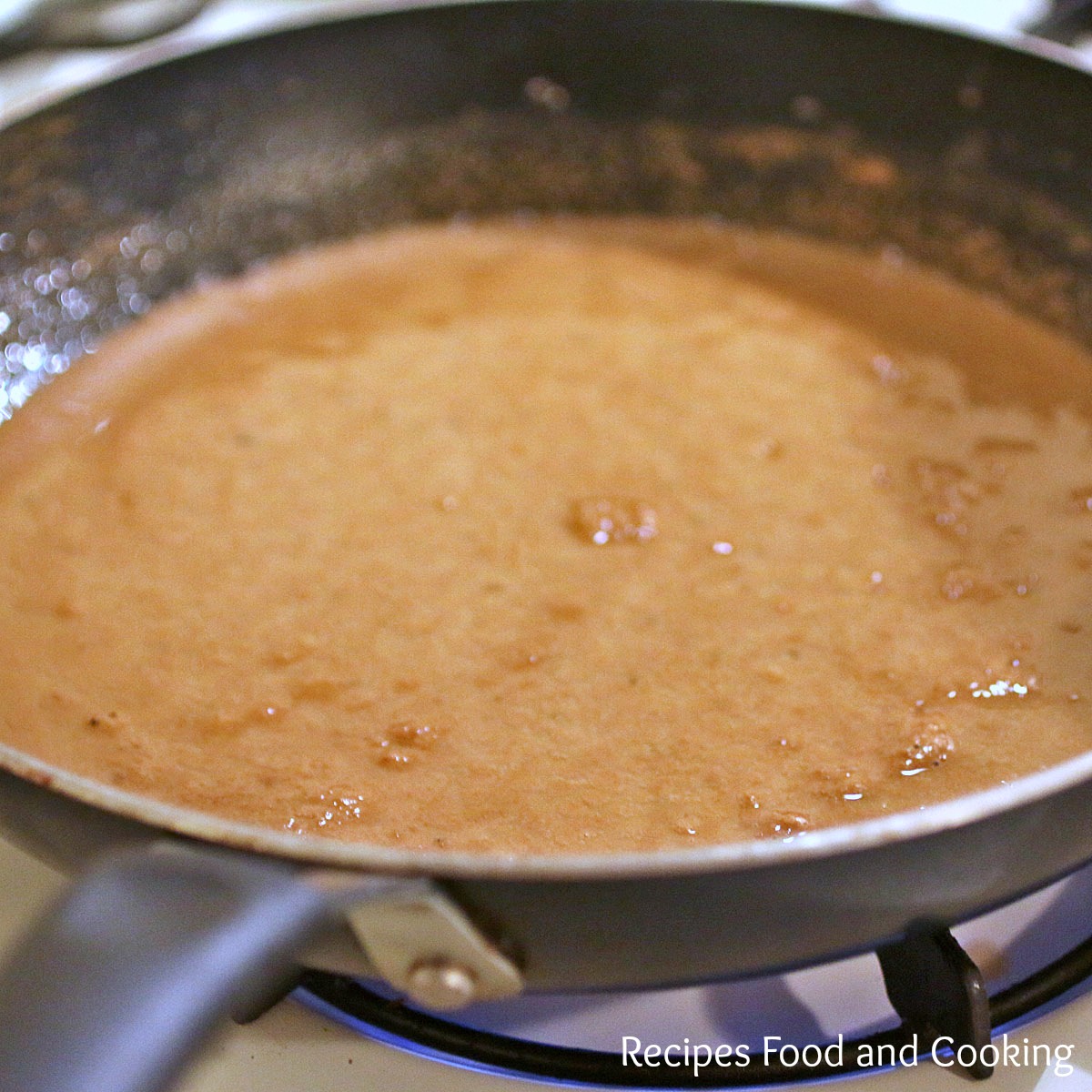 Then you are going to stir in you chopped vegetables know at "the trinity" in Lousiana. Cook until the vegetables have started  to soften.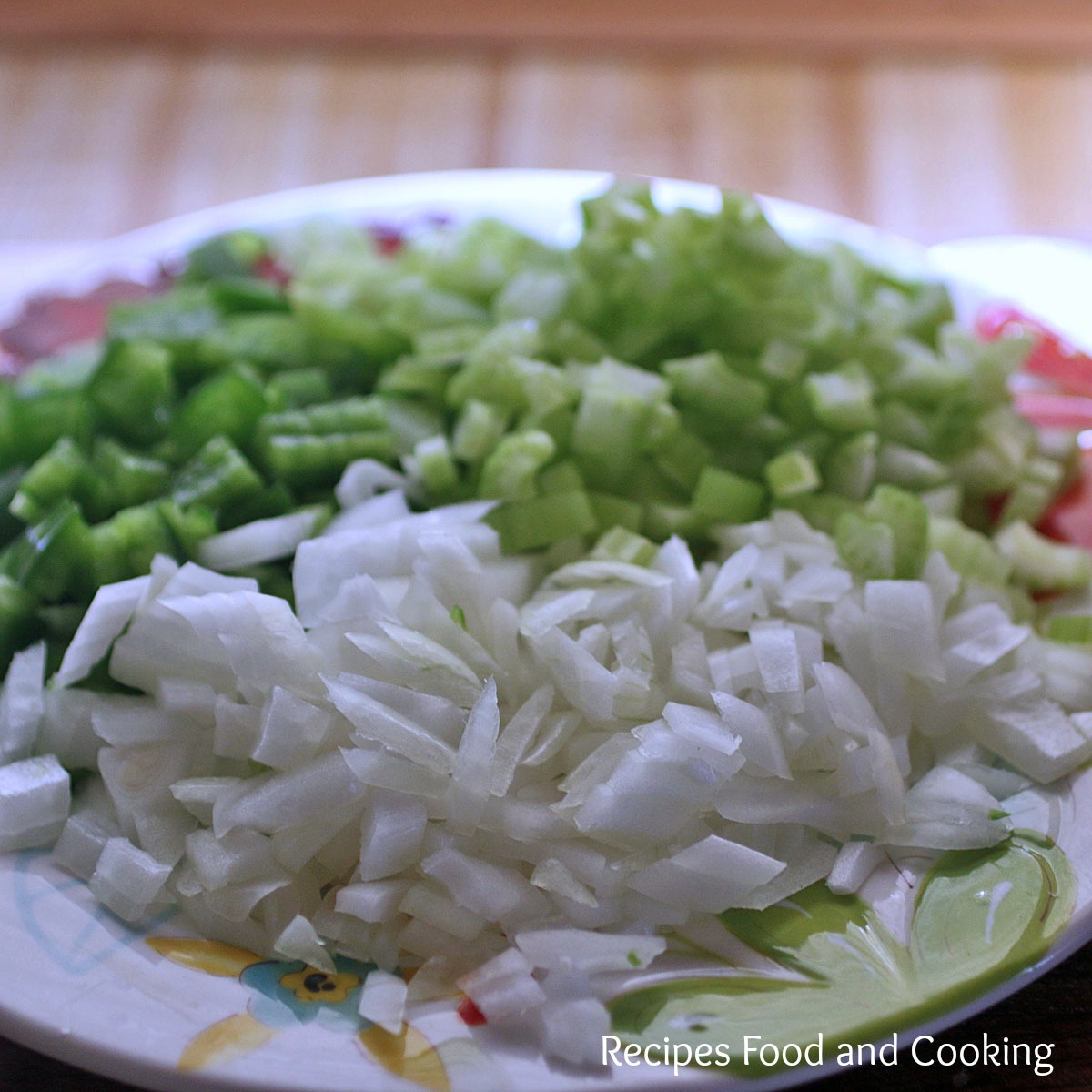 While waiting for these veggies brown your pork in a Dutch Oven. When the pork is browned add the veggies to the pot. Next add the tomatoes, chicken stock and spices. Let cook until the pork is tender, about a hour. Taste and adjust the seasonings to your tastes. I did add a 1/2 teaspoon of salt at this point.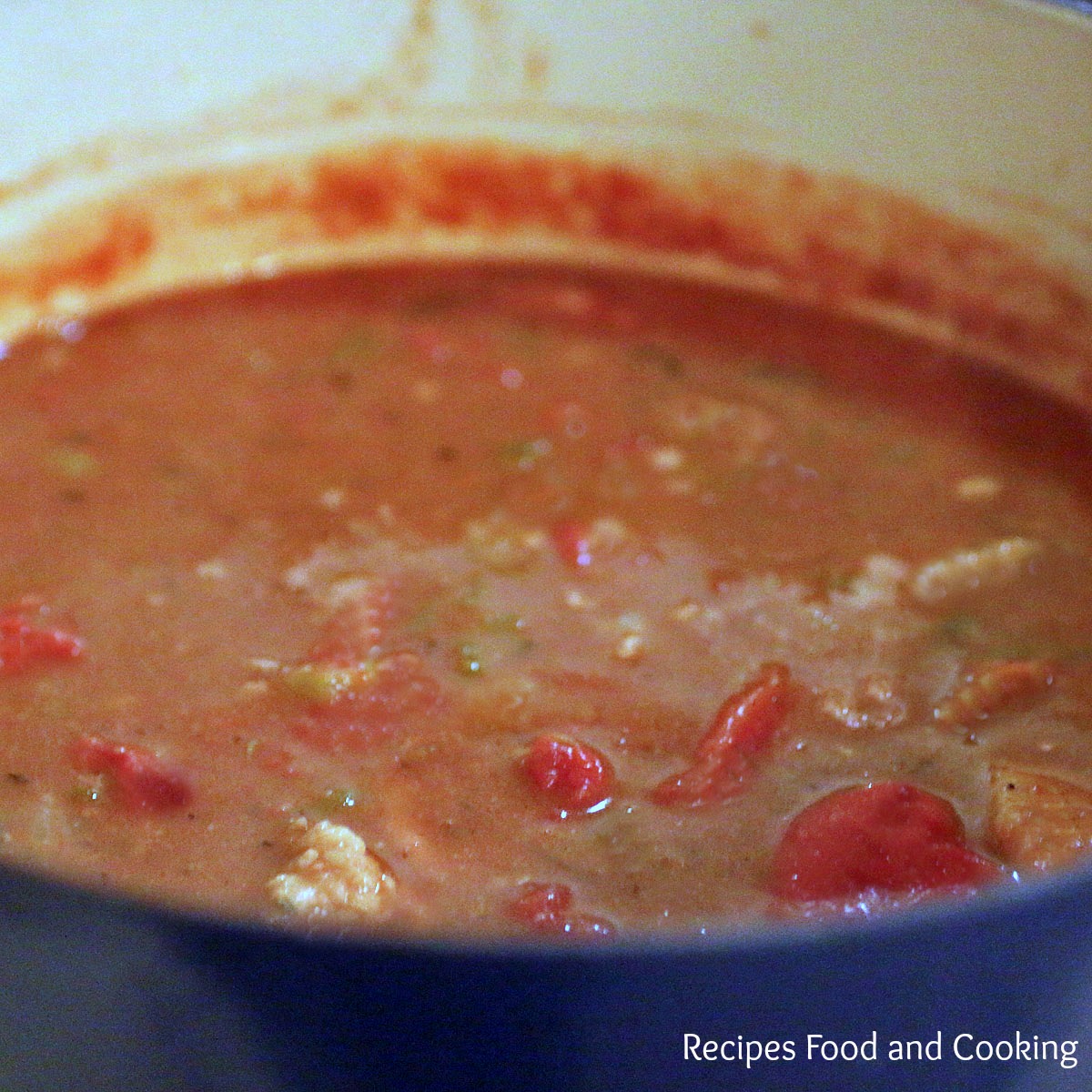 Cut the sausage into about 1 inch pieces. Add to the pot with the okra. This was also my first time cooking with okra and I did have a little concern about it because I heard it could get slimy but it cooked beautifully. I almost subbed some frozen green beans for the okra but am so glad I didn't. Cook for another 45 minutes.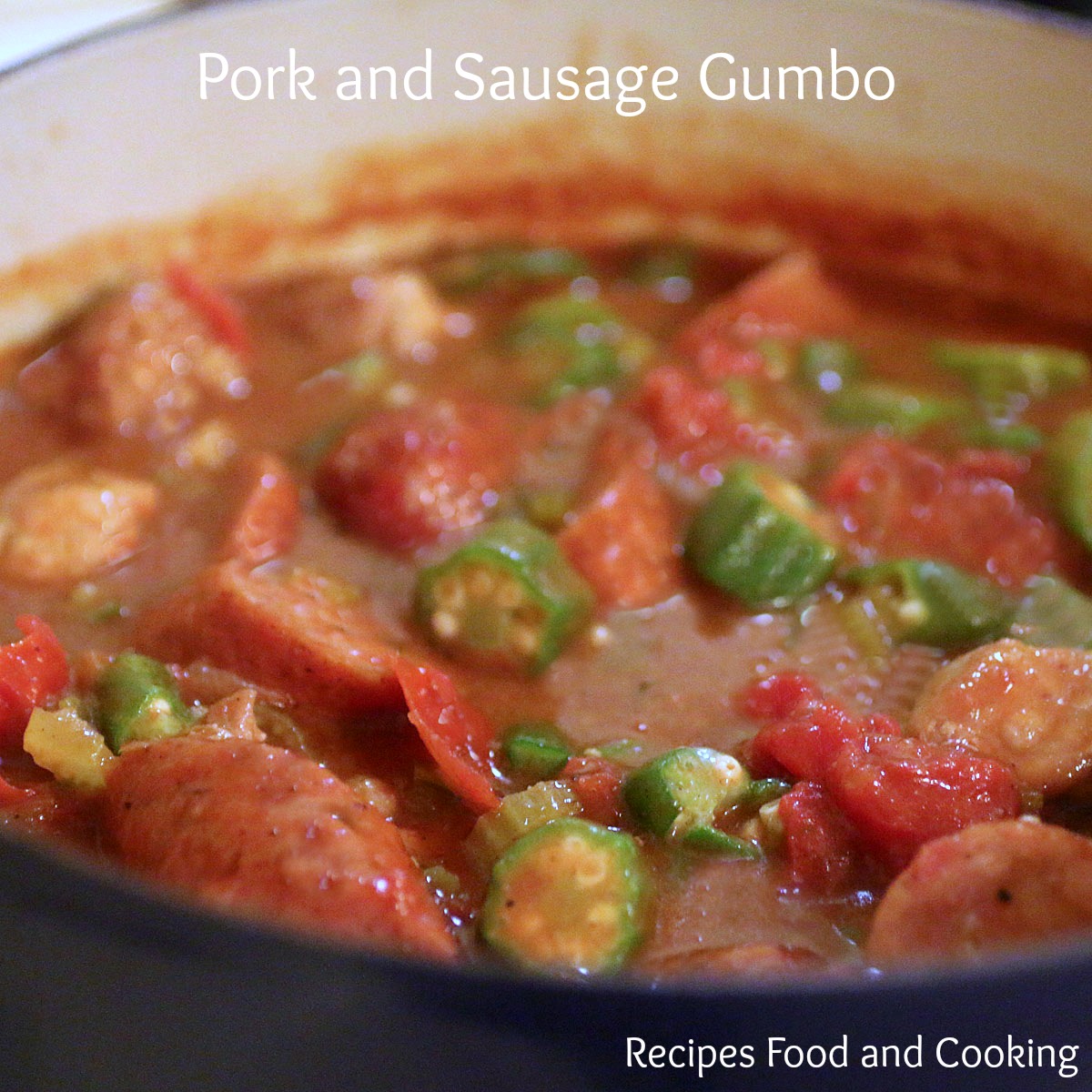 This pic was taken when I added the sausage and okra.
Pork and Sausage Gumbo
Author:
Mary Ellen @ Recipes Food and Cooking
Recipe type:
Pork, Cajun, Main Dish
Prep time:
Cook time:
Total time:
Pork and sausage cooked in a spicy tomato sauce and served with rice.
Ingredients
1 - 1 1/4 lbs pork, cut into chunks
1 lb. country sausage or kielbasa
1 1/2 cups onion
1 1/2 cups green pepper
1 1/2 cups celery
3/4 cup vegetable oil
1 cup flour
1 28 oz can crushed tomatoes
4 cups chicken stock
12 oz. bag frozen okra
1 tablespoon cajun spice or make your own
salt and pepper
1/2 teaspoon salt, optional
1 teaspoon file' powder (optional, I didn't use it)
Cajun Spice Mix
1 teaspoon salt
1 teaspoon garlic powder
1 1/2 teaspoons paprika
1/2 teaspoon black pepper
1/2 teaspoon garlic powder
1/2 teaspoon onion powder
3/4 teaspoon oregano
3/4 teaspoon thyme
1/2 teaspoon cayenne pepper
Instructions
Mix together the cajun spice ingredients and set aside.
Put the flour and vegetable oil in a saute pan. Stir to mix together well. Put over low heat and cook until the flour turns brown. This will take about 45 minutes. Stir so the flour doesn't burn, often. When the mixture has turned color add the onion, celery and green pepper.
In a dutch oven add a teaspoon more of oil and brown the pork. Season with salt and pepper. Add the vegetable mix to the pan. Stir in the vegetable mixture, chicken stock and tomatoes. When it comes to a boil add the cajun spice mixture with the additional salt if needed. Cook until the pork is tender.
Cut the sausage into one inch pieces. Add to the pot with the frozen okra. Cook for another 45 minutes over low heat.
Serve with rice.
 Maybe you'd like to try our recipe for?
Breaded Pork Tenderloin with Peppered Southern Gravy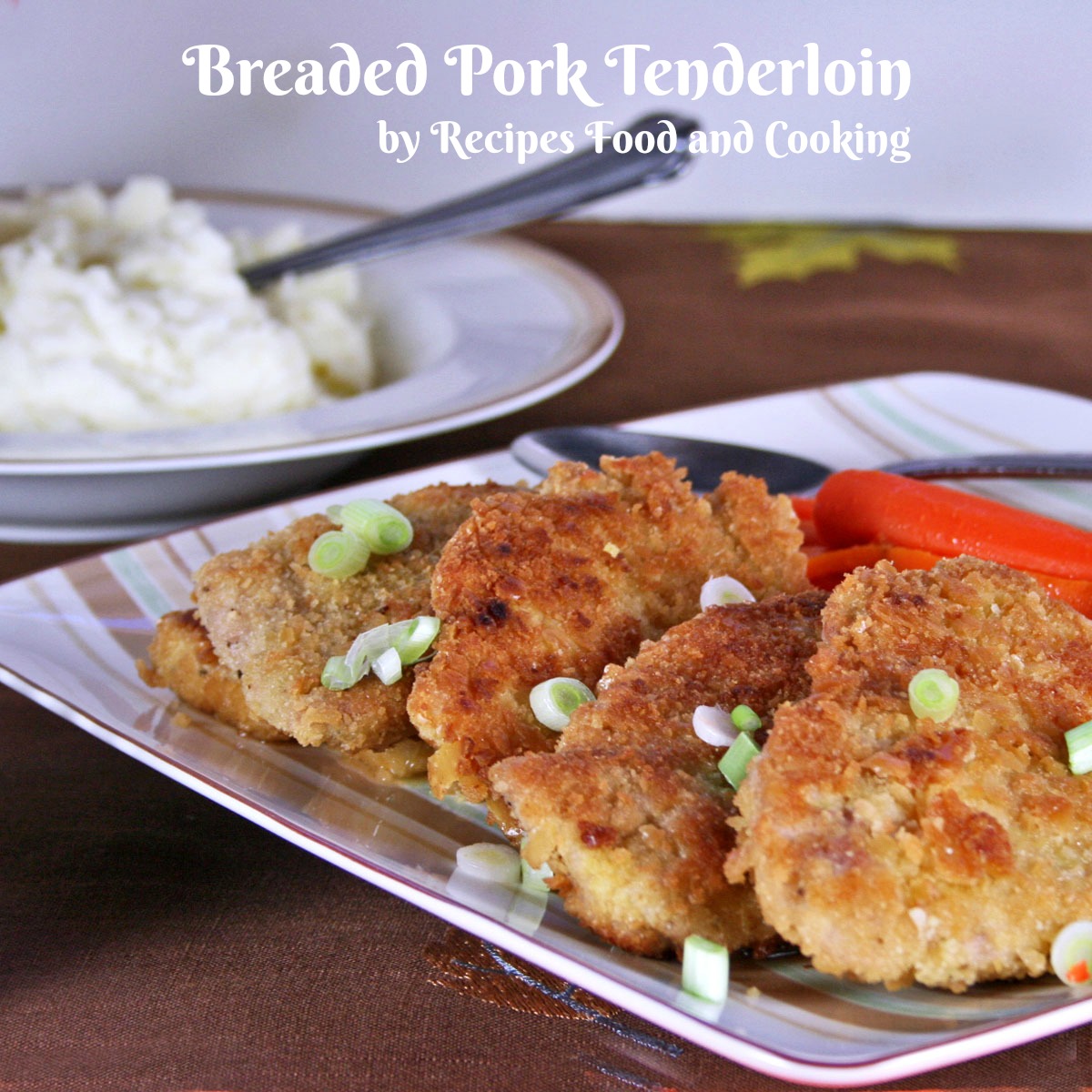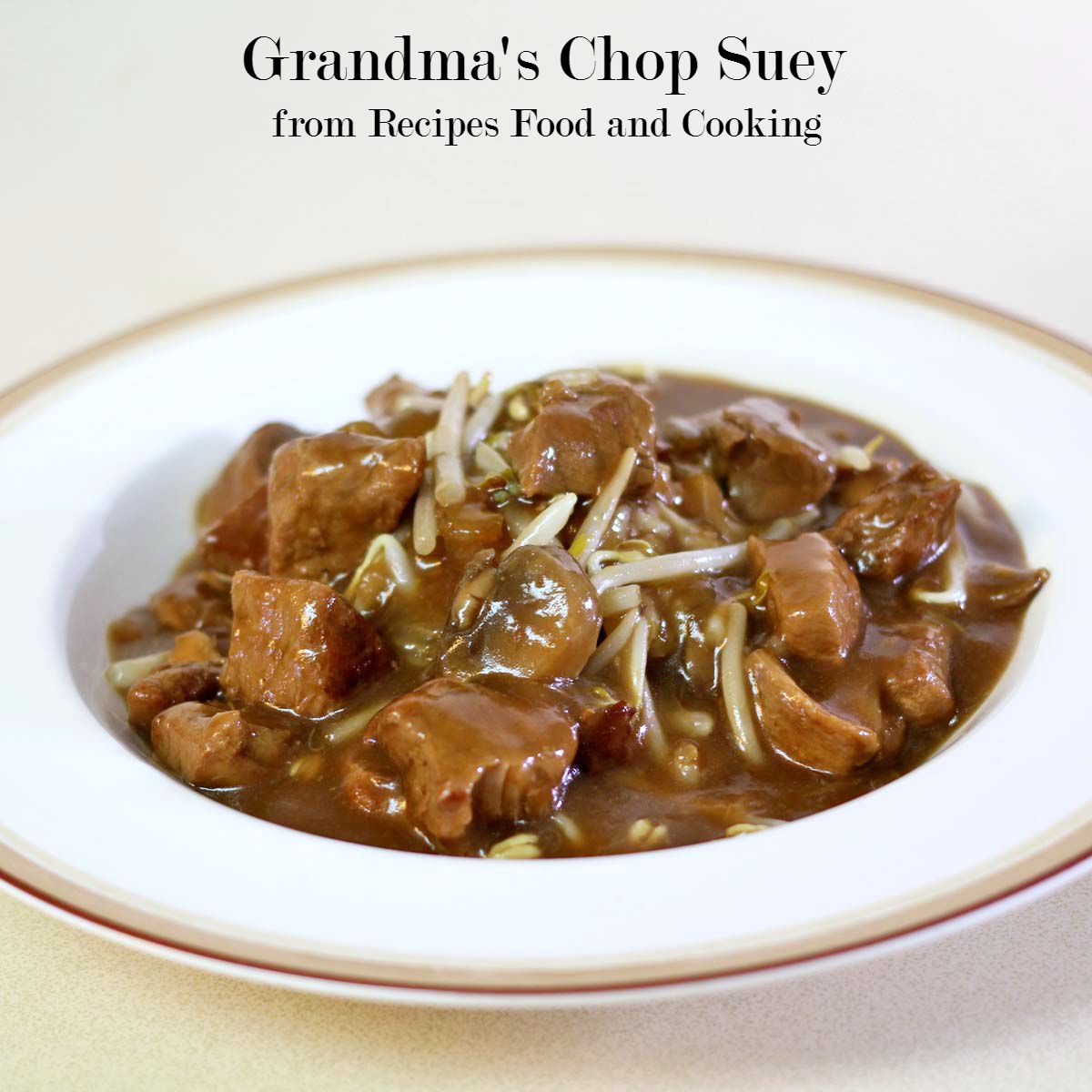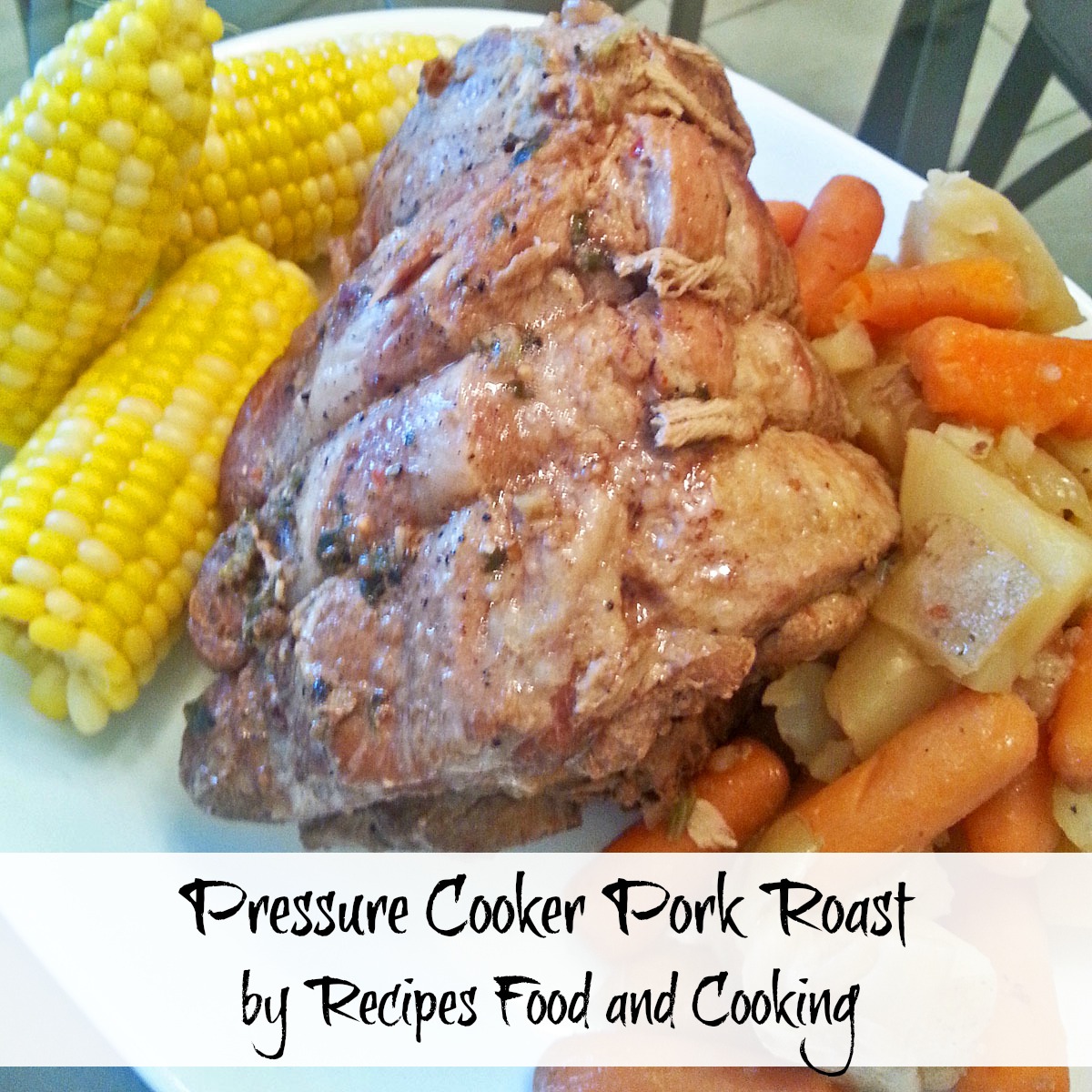 Pin It!