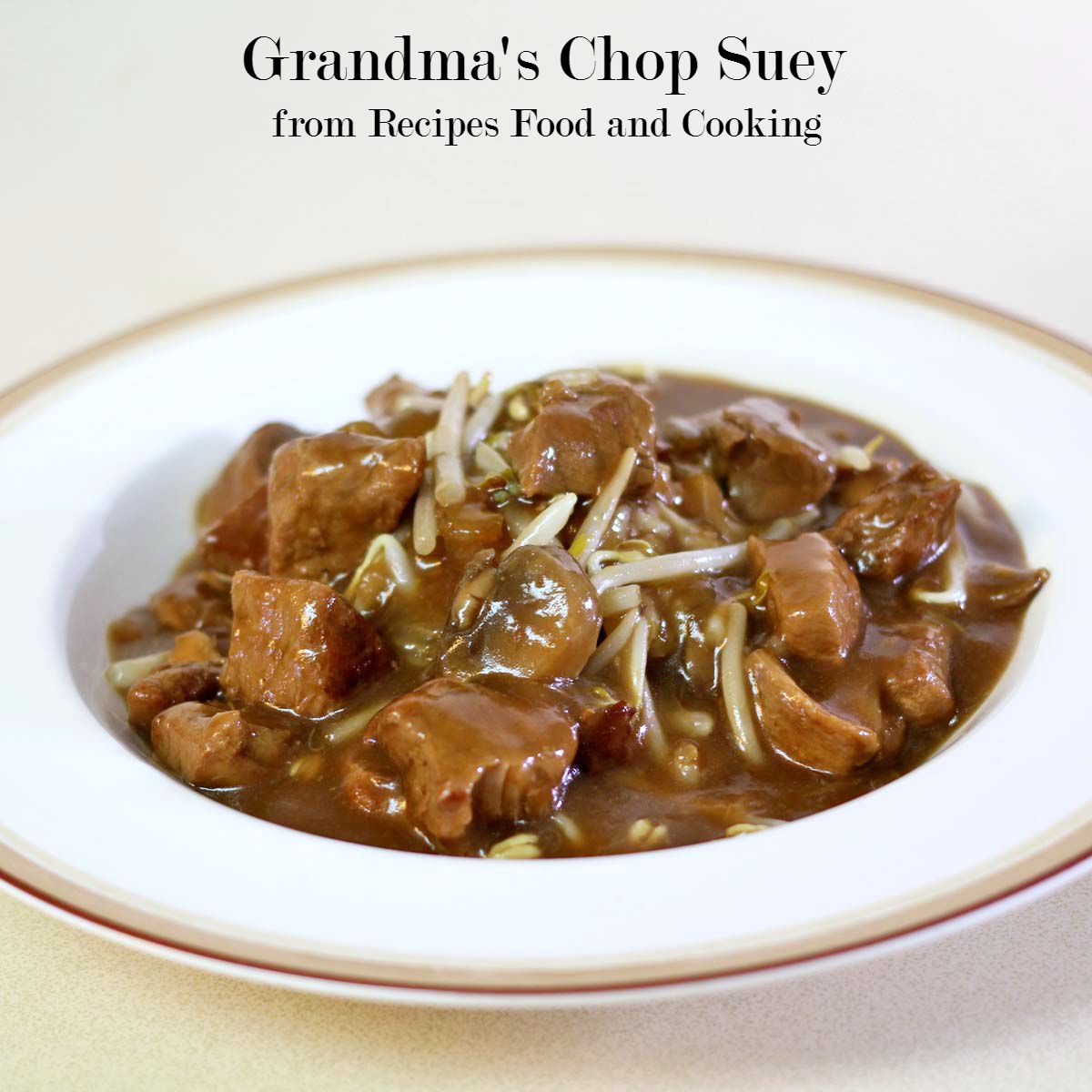 Grandma's Chop Suey
We grew up eating Grandma's Chop Suey. She usually made it for Sunday dinner. It is one of those dishes that can feed a crowd and it's hard to make just a small amount of it. I've managed to scale this recipe back so it will feed 4 people and maybe leftovers. Chop Suey is so much better the second day!
I tend to use whatever kind of pork is on sale for this. For this dish I had some thick cut sirloin pork chops and a small piece of tenderloin I needed to use. You can use pork stew meat but I would cook it 30 minutes before I added any vegetables to the pan. If you like your vegetables on the crunchy side (but tender) I would add them the last 20 minutes of cooking time instead of at the times stated in the recipe. My grandmother cooked her chop suey for several hours. The celery and onions would almost melt in the sauce. I like mine now where it holds it shape. I never cook my bean sprouts any more either. I love the crunch they give when added just before serving. They will cook from the heat of the sauce as it sets. If you don't want them crunchy add them the last 10 minutes of cook time. They will shrink in size considerably.
Grandma's Chop Suey
Recipe type:
Pork, DInner
Prep time:
Cook time:
Total time:
Tender pieces of pork, celery, onions, mushroom and water chestnuts served over rice.
Ingredients
1 1/2 lbs. pork
1 tablespoon oil
salt and pepper
6 celery stalks -cut on the diagonal
2 large onions - chopped into bite size pieces
8 oz. mushrooms - sliced
1 lb. bean sprouts
1 can water chestnuts
1/2 cup soy sauce
8 cups water
4 tablespoons flour mixed with 1/2 cup water
Instructions
Cut the pork into bite size pieces. Season with the salt and pepper. Add the oil to the pan. Add pork in several batches to brown it.
When all of the pork is browned add it back to the pan with the water with the soy sauce. Cook over medium heat.
Add the onions and celery. Cover pan and cook for 30 minutes or until pork is tender. Add the mushrooms and water chestnuts. Cook for another 15 minutes.
Mix together the flour and water. Stir it in to the chop suey. Cook for another 5 minutes.
Add the bean sprouts right before serving.
Notes
Be sure to check the notes on the post if you want to adapt this recipe some.
Maybe you'd like to try our recipe for?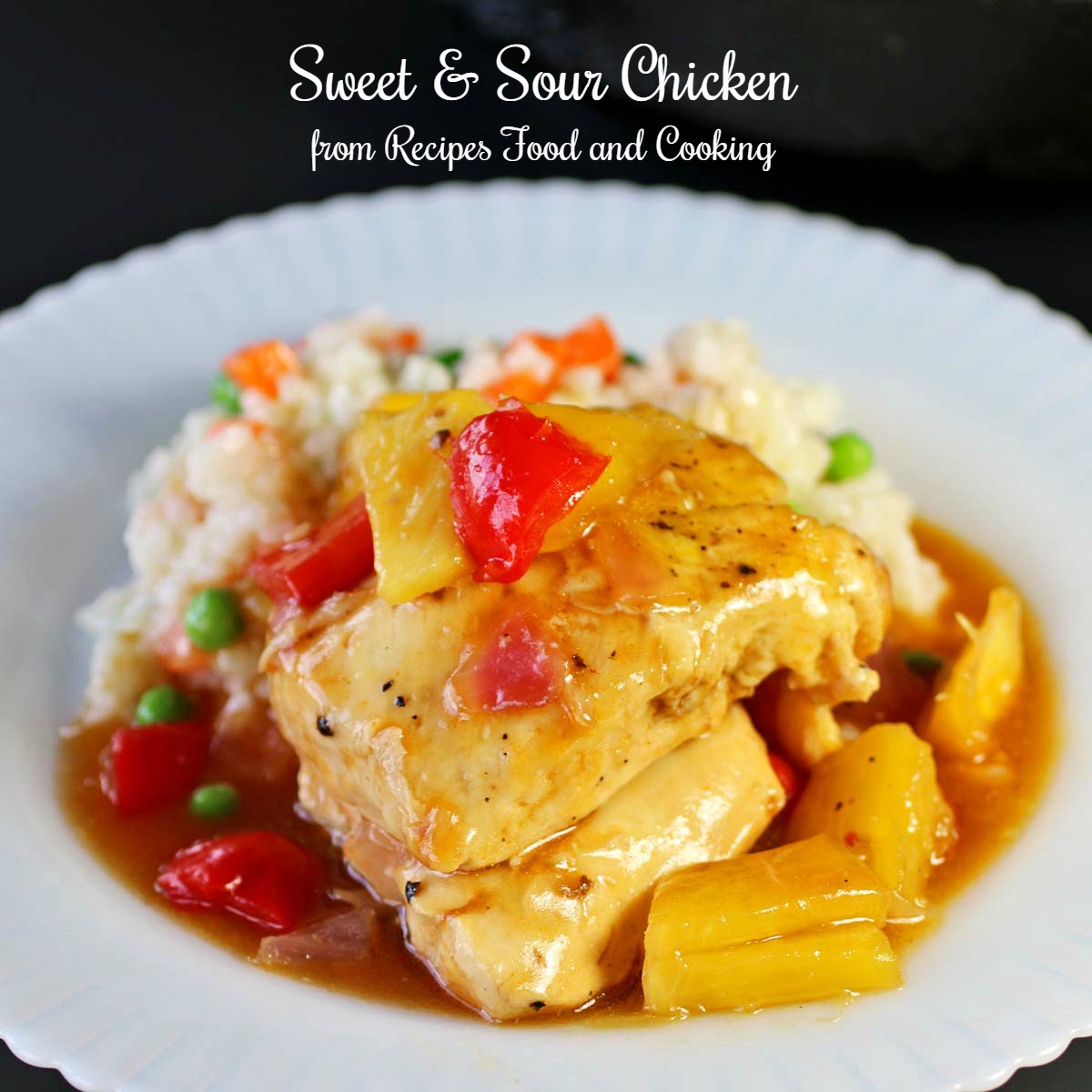 Asian Peanut Chicken with Noodles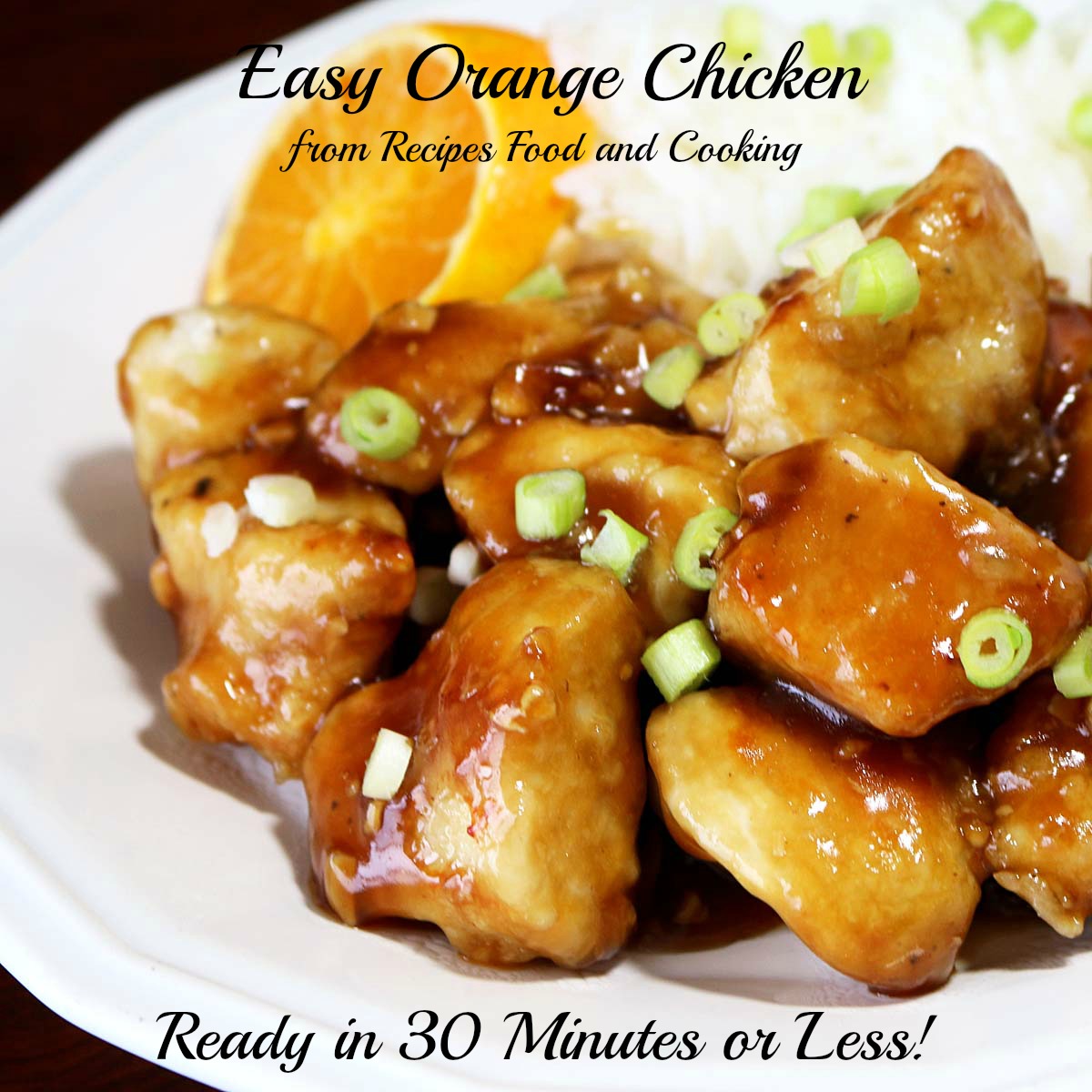 Pin It!