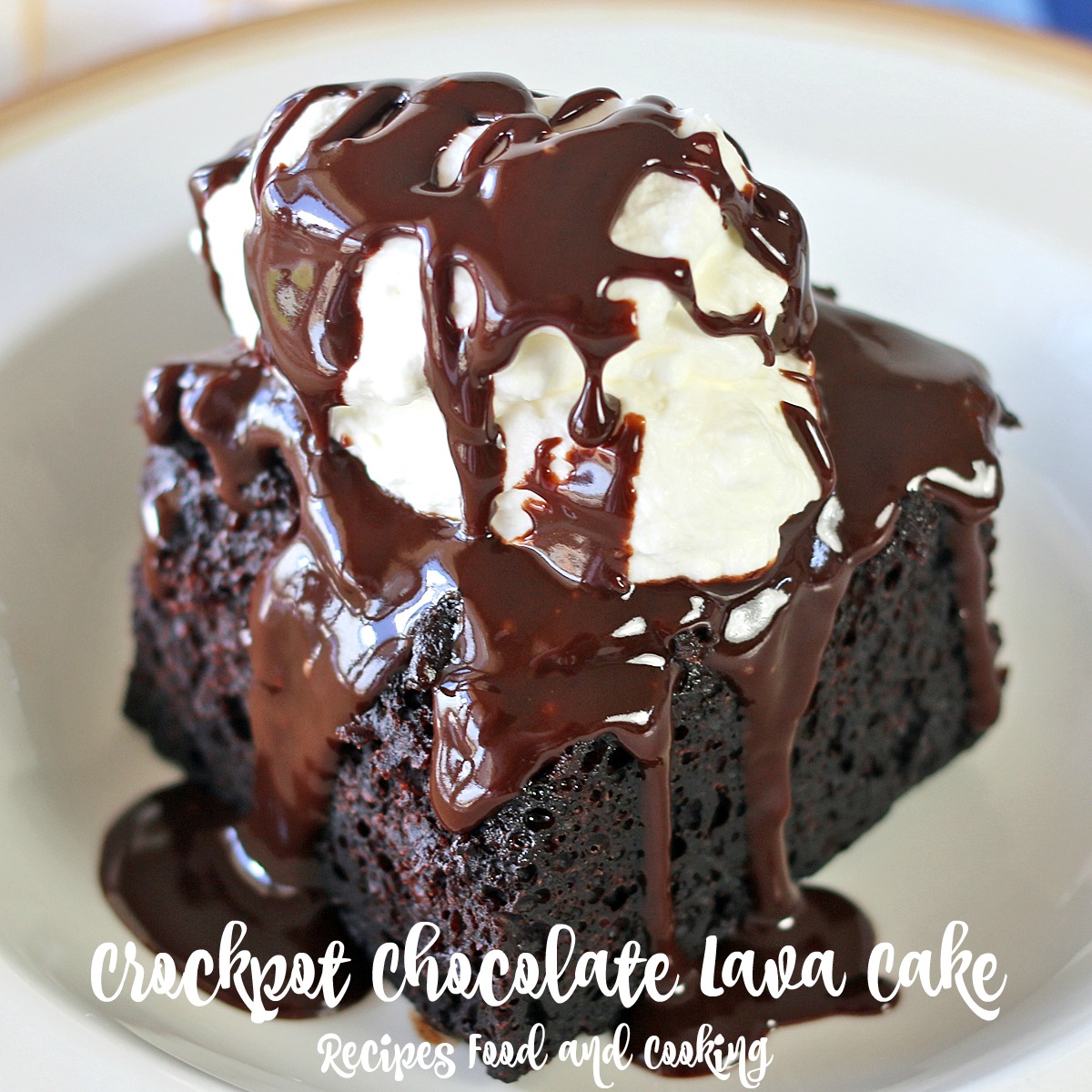 Crockpot Chocolate Lava Cake
This recipe is an oldie but goodie, I've been making it to many years to count. It is perfect when you need something quick and easy that especially if you have a bunch to feed or are just a chocolate lover. It goes together in less than 10 minutes and can cook in about 2 1/2 – 3 hours on high. You'll see in the picture below what it looks like when done. Use a toothpick or cake tester to test it for doneness. Be sure to check just the cake layer or you'll think it isn't done.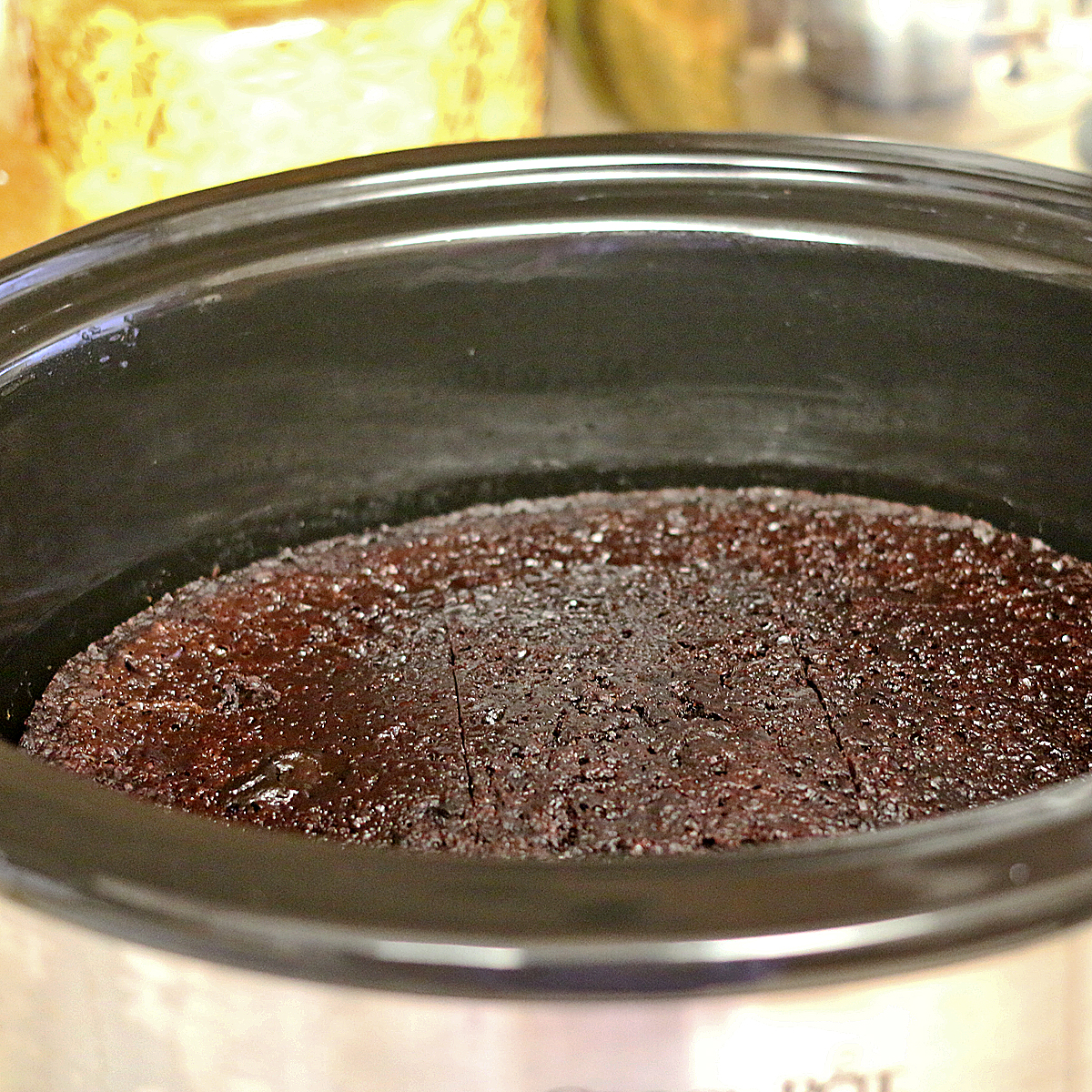 I didn't have any chocolate sauce in the house so I made my own by warming 4 tablespoons of whipping cream with just over a cup of chocolate chips. Stir until chocolate chips are completely melted. Let cool before pouring over whipped cream.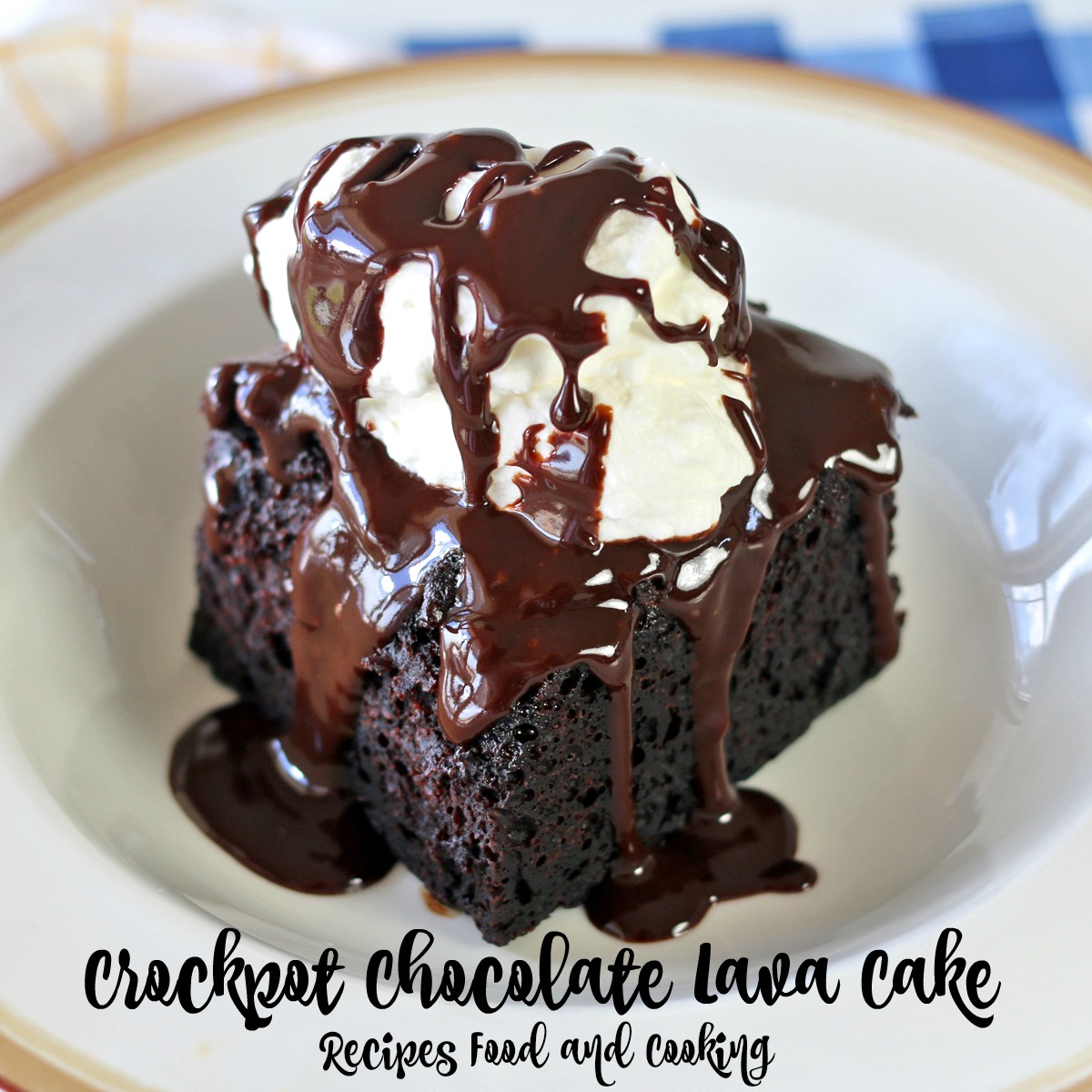 Crockpot Chocolate Lava Cake
Author:
Mary Ellen @ Recipes Food and Cooking
Recipe type:
Dessert, Chocolate
Prep time:
Cook time:
Total time:
Crockpot Chocolate Lava Cake starts with a boxed chocolate cake with a creamy pudding layer, topped with whipped cream and chocolate sauce.
Ingredients
1 box chocolate cake mix
1 1/4 cups milk
1/2 cup vegetable oil
3 eggs
Topping
1 box (4-serving size) instant chocolate pudding and pie filling mix
2 cups milk
1 bag (12 oz) chocolate chips (2 cups)
Instructions
Spray 6-quart slow cooker with cooking spray. In large bowl, beat cake ingredients with electric mixer with the milk, oil and eggs. Pour into slow cooker.
In medium bowl, beat pudding mix and 2 cups milk with whisk. Pour into slow cooker over cake batter. Do not mix. Sprinkle chocolate chips over top.
Cover; cook on Low heat setting 2 hours 30 minutes to 3 hours or until cake is set and pudding is beginning to bubble out of cake.
Maybe you'd like to try our recipe for?
5 Ingredient Strawberry Chocolate Dump Cake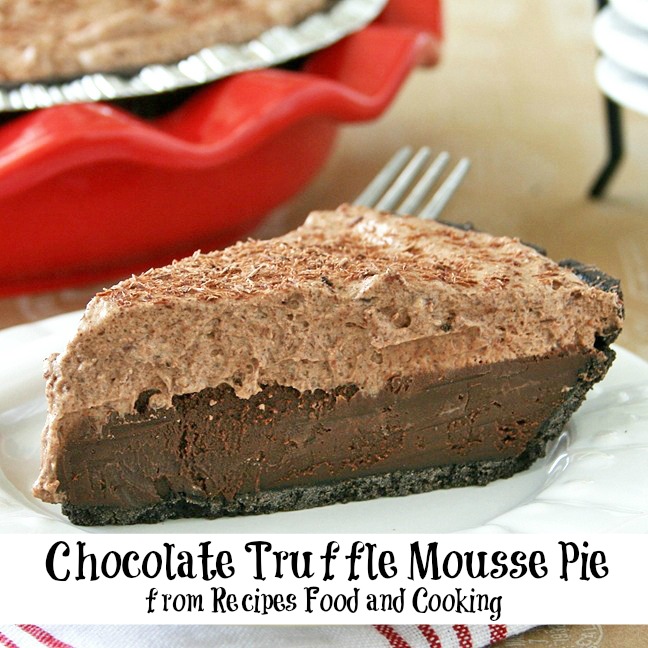 Chocolate Peanut Butter Ooey Gooey Butter Cake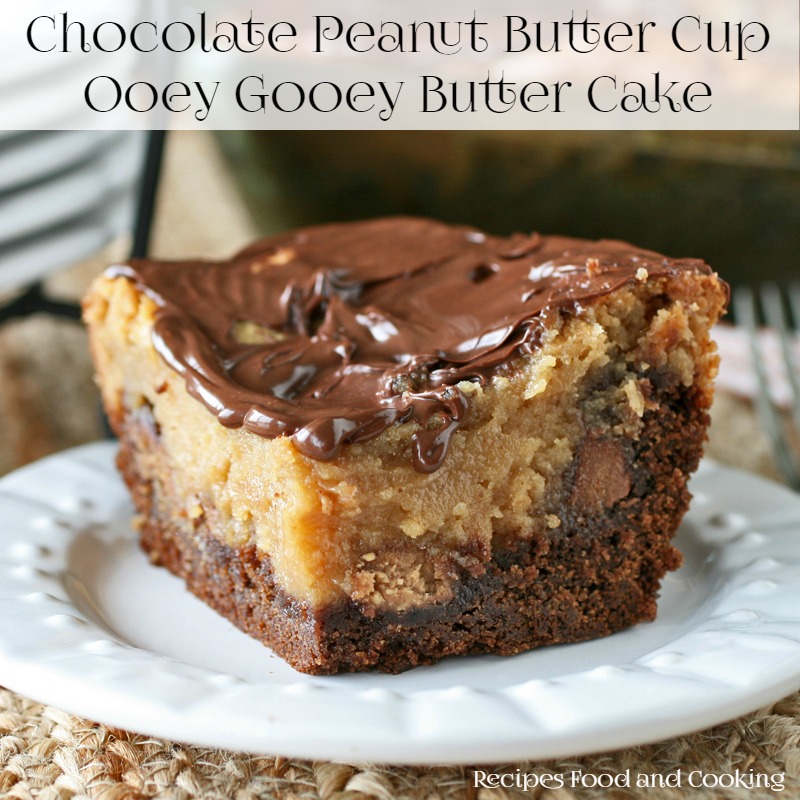 Pin It!