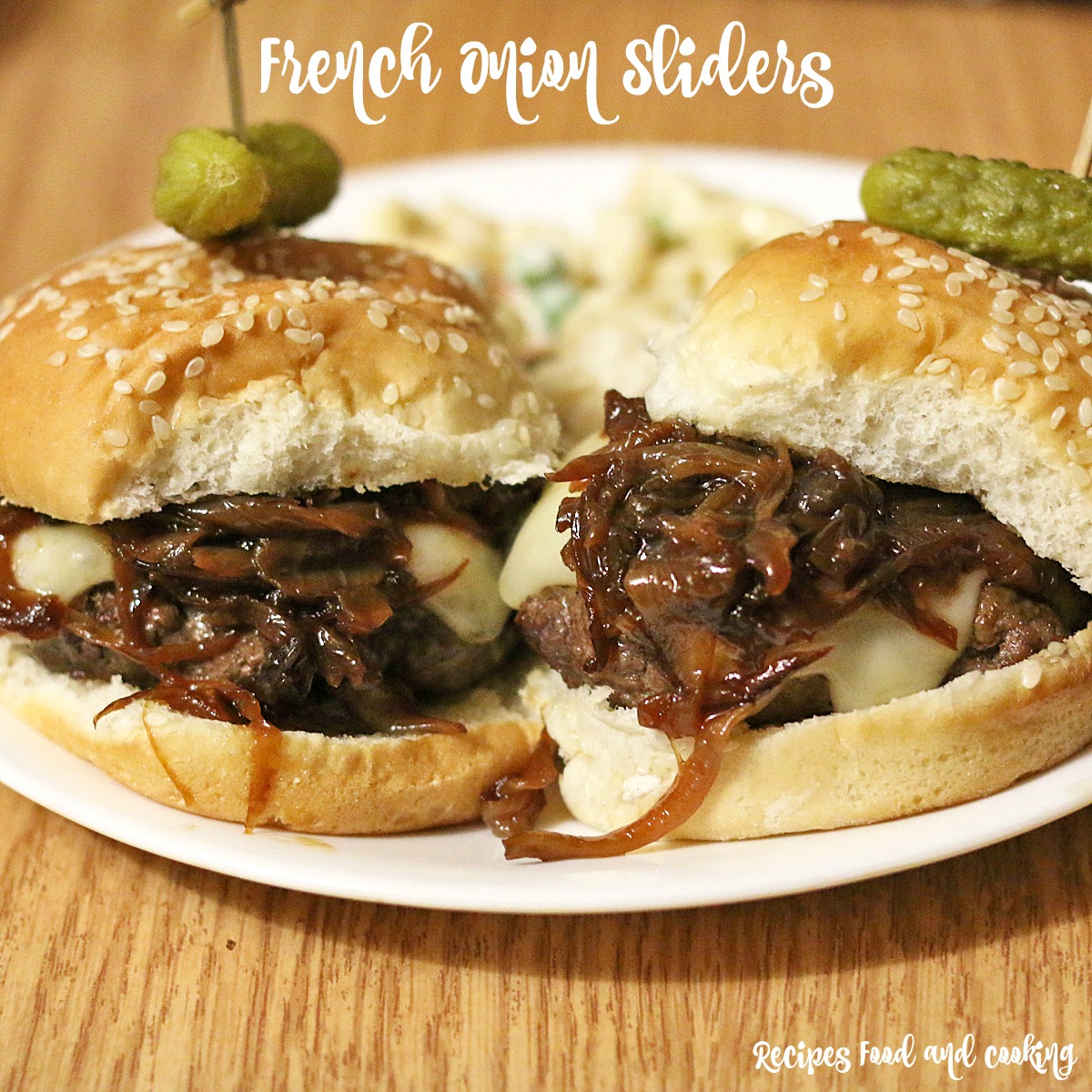 French Onion Sliders
It's  time for Burger month again! This post is part of the #Burgermonth celebration happening all month long at Girl Canivore and across  the web with over 100 other talented foodies! Be sure to Follow #Burgermonth to check them all out!
Where this epic burger creation is my own for #Burgermonth 2017, I would love the to thank the American Lamb Board, Anolon. Beef, It's What's For Dinner, Char-Broi, Curly's BBQ, Cuttingboard.com, Melissa's Produce, Primal Stone, Spiceologist, Thermoworks, & Veal Made Easy for the grill prize packages.
Here's what the prize package is:
American Lamb Board – (ALB prize boxes 5 lbs of ground lamb, an apron and a meat thermometer
Anolon – 10″x 18″ Double Burner Griddle and Grill Pan
Beef, It's What's For Dinner – prize packs of beefy grilling-themed goodies
Char-Broil – Char-Broil Kettleman Grill
Curly's BBQ – Curly's BBQ Pork Pack
Cuttingboard.com – Olive Wood Carver Bo
Melissa's Produce – Baby vegetable box
Primal Stone – XL Primal Stone
Spiceologist –  4 Rub Grilling Spice Set
Thermoworks –  Thermapen Mk4
Veal Made Easy – 5 lbs Veal and grilling gear
Go to #Burgermonth to enter the contest!
If you have never tried caramelized onions on your burgers you are in for a treat. They do take a lot of time to make but most of it is oven time. I usually triple the recipe and freeze the extras to use another time. With the 4 cups of sliced onions you will have about a half cup of onions once it cooks down. The caramelized onions also make a great dip!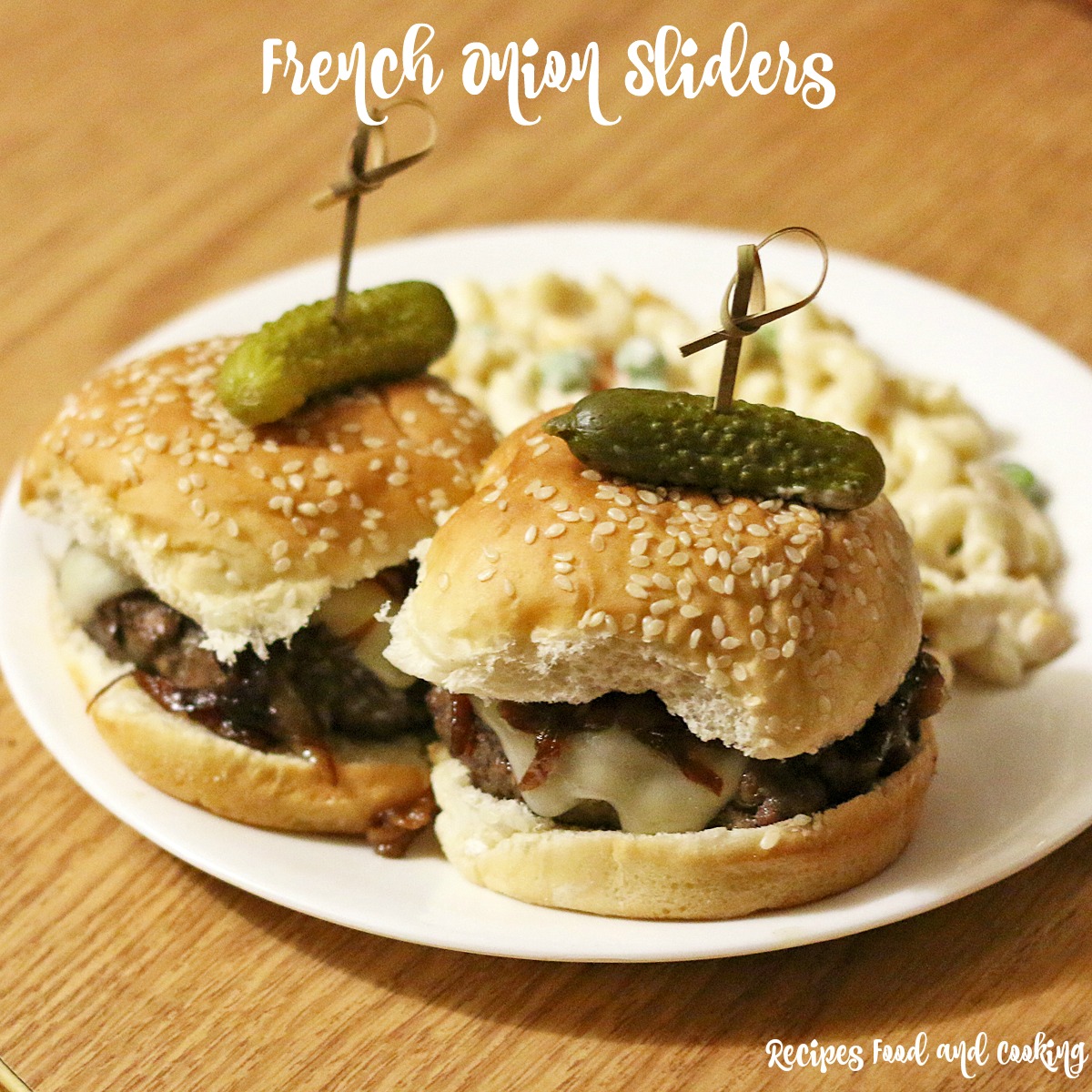 Maybe you'd like to try our recipe for?
Double Stuffed Cheeseburger from 2016 #Burgermonth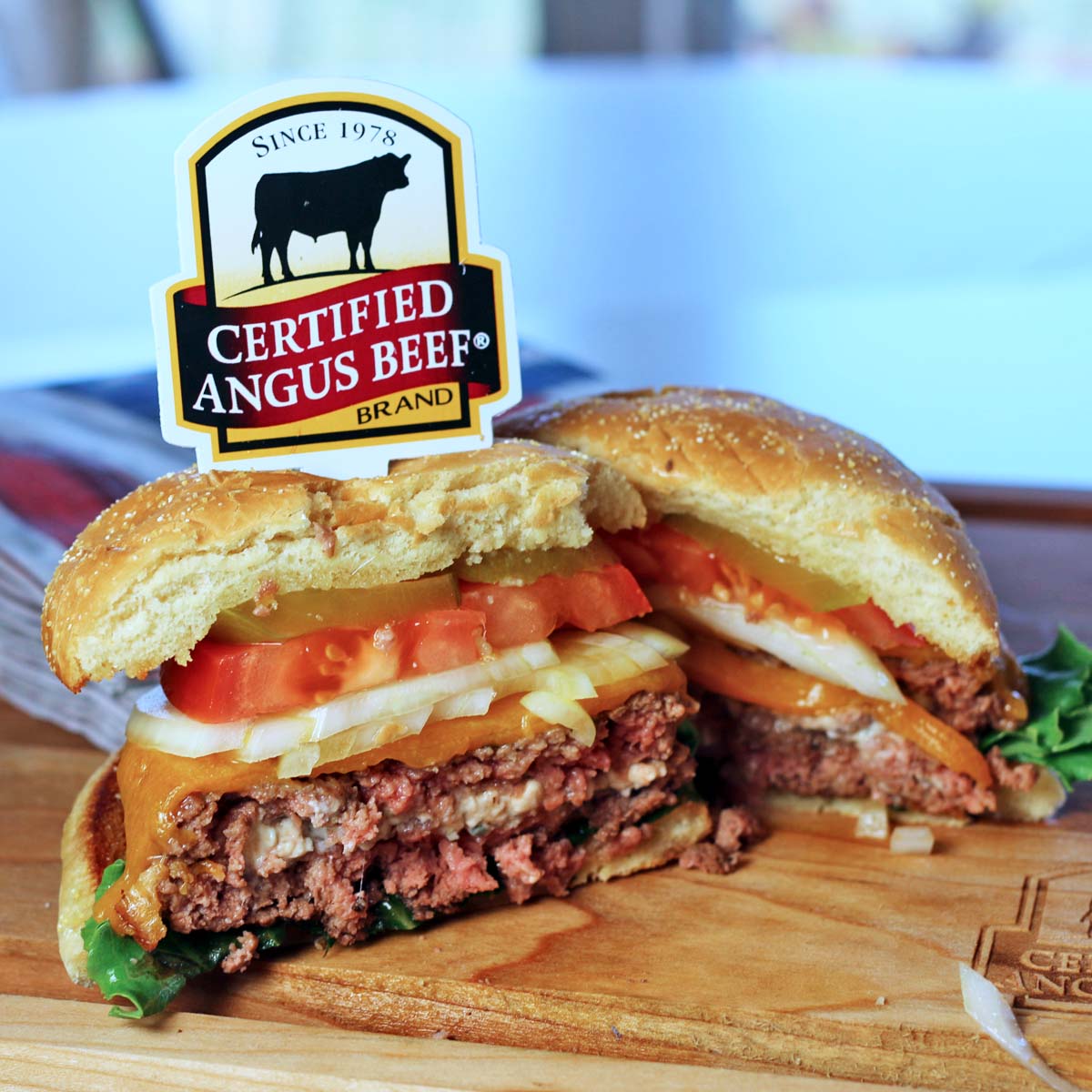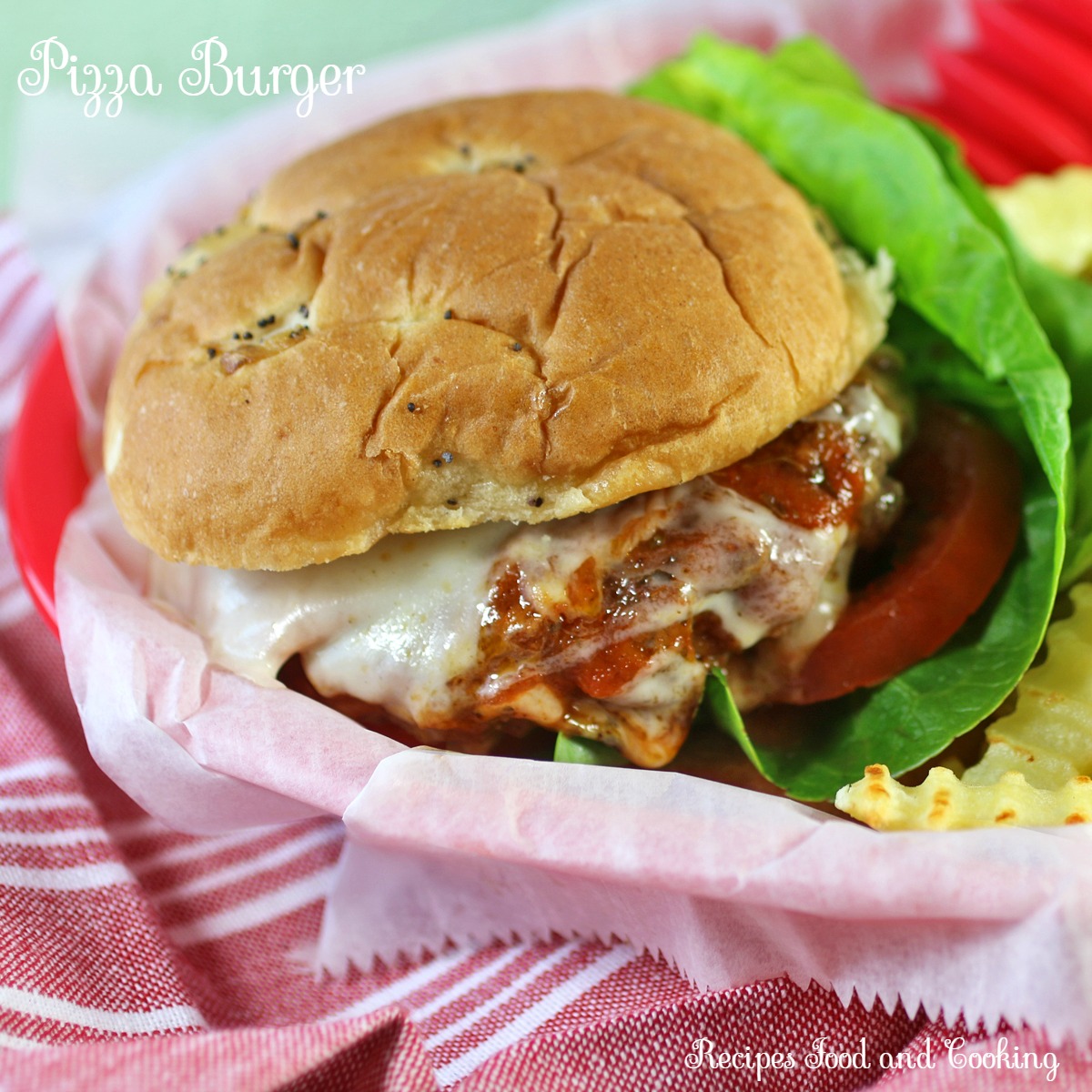 Crock Pot Cheeseburger Casserole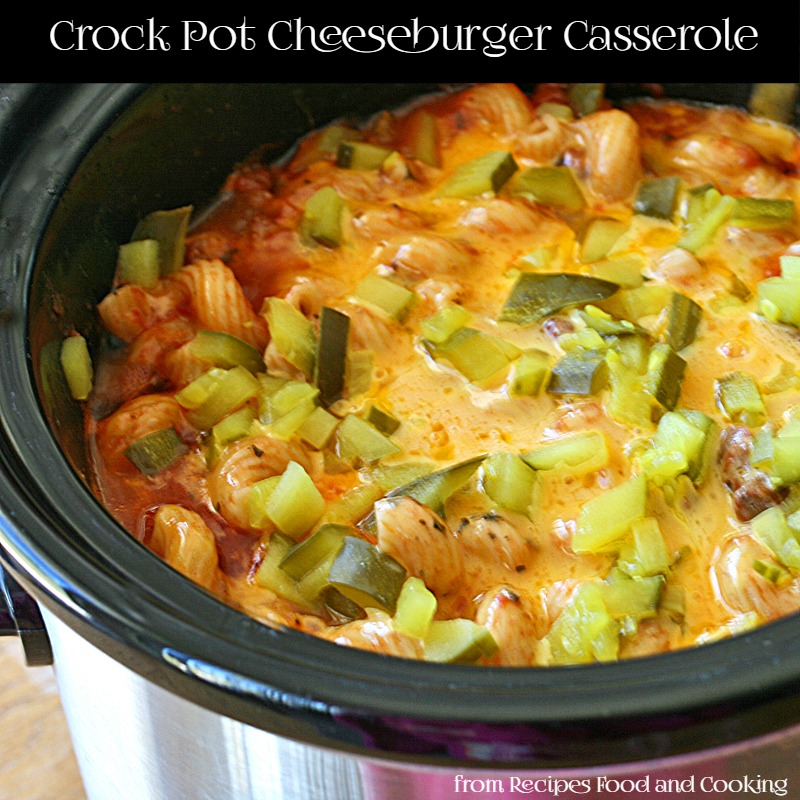 Pin It!