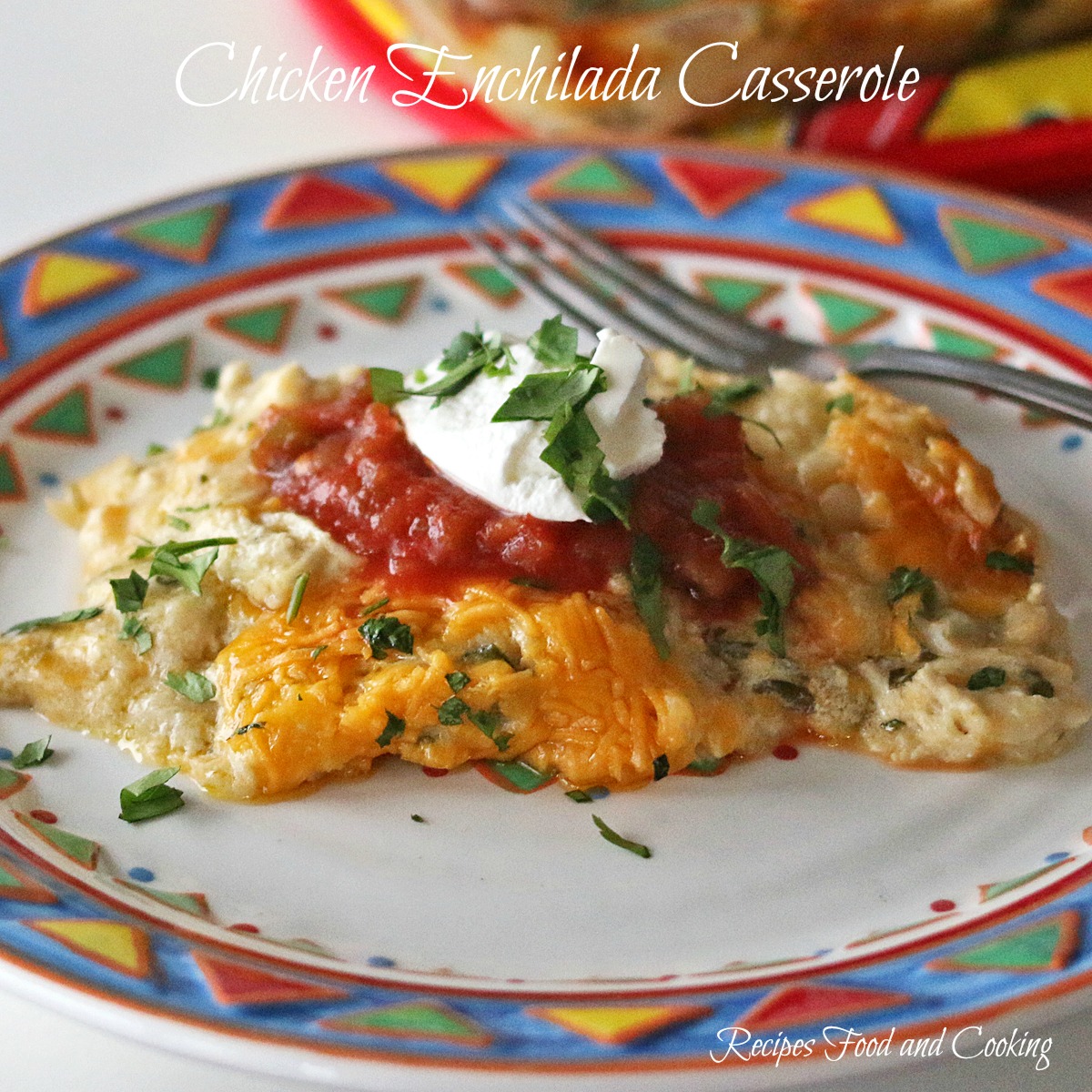 Chicken Enchilada Casserole
This was last nights dinner and it couldn't of been better. I made the filling the day before and then assembled it right before baking.
I started by cooking the chicken in just water, salt and pepper covered in my dutch oven. Let it cool refrigerated until I could easily shred the chicken.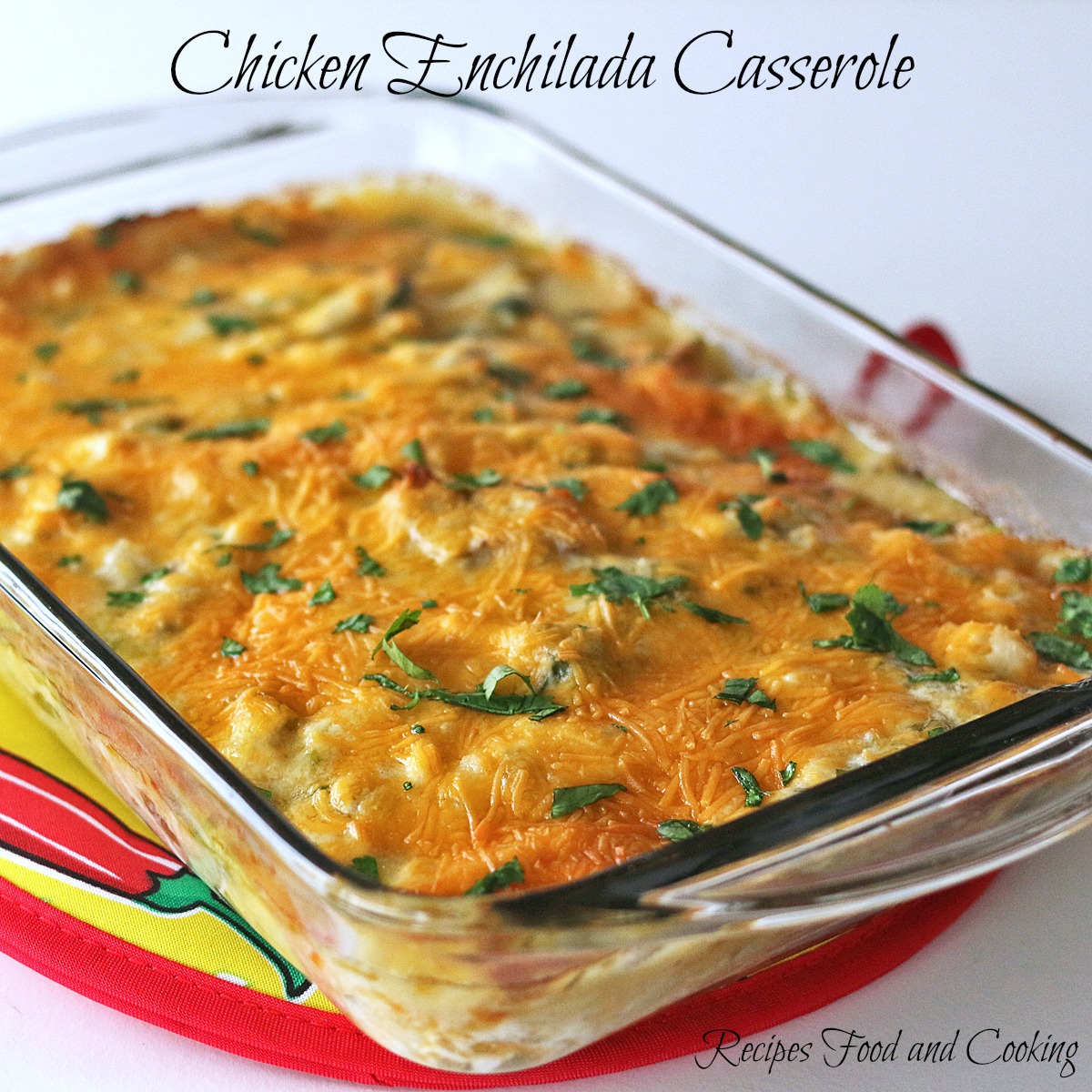 To make the sauce I melted butter and added flour for thickening. Stir in the chicken broth and milk along with the cumin. Add to the shredded chicken. Add the cilantro and cheese.
Layer the tortillas on the bottom of the pan. Add a third of the chicken mixture. Repeat 2 times and top with shredded cheese. Bake for 45 minutes at 375 degrees.
Chicken Enchilada Casserole
Author:
Mary Ellen @ Recipes Food and Cooking
Recipe type:
Chicken, Mexican
Prep time:
Cook time:
Total time:
Layers of corn tortillas filled with a cream chicken, cilantro, green chilies and cheese mixture.
Ingredients
1 3 - 3 1/2 lb. chicken
4 cups water
salt and pepper
Casserole Ingredients
3 cups chicken broth
1 cup milk
5 tablespoons butter
5 tablespoons flour
3/4 cup sour cream
1/2 small tin green chili peppers
1/4 cup fresh cilantro chopped
1/2 teaspoon cumin
salt and pepper
2 cups cheese
12 corn tortillas
Serving
salsa
sour cream
Instructions
Cook the chicken with the water, salt and pepper covered for about 45 minutes. Chicken should be thoroughly cooked. Let cool in the water, refrigerated until you can shred it. Reserve broth.
Shred the chicken.
Add the butter to a saute pan. When melted add the flour. Stir until it forms a slurry. Stir in the cumin, salt and pepper to taste. Add reserved broth, milk, green chilies and stir until thickened. Remove from heat and add to chicken.
Stir in the cilantro and cheese, reserving some of the cheese for the top.
Spray a 8 x 11 baking dish with cooking spray.
Layer 4 of the tortillas on the bottom of the dish. You may have to cut one to fill in the edges. Put 1/3 of the chicken mixture on top. Repeat 2 times ending with the chicken mixture on top. Sprinkle with reserved cheese on top.
Bake at 375 degrees for about 45 minutes.
Serve with salsa and sour cream.
Maybe you'd like to try another of our recipes?
Pressure Cooker Mexican Pork Roast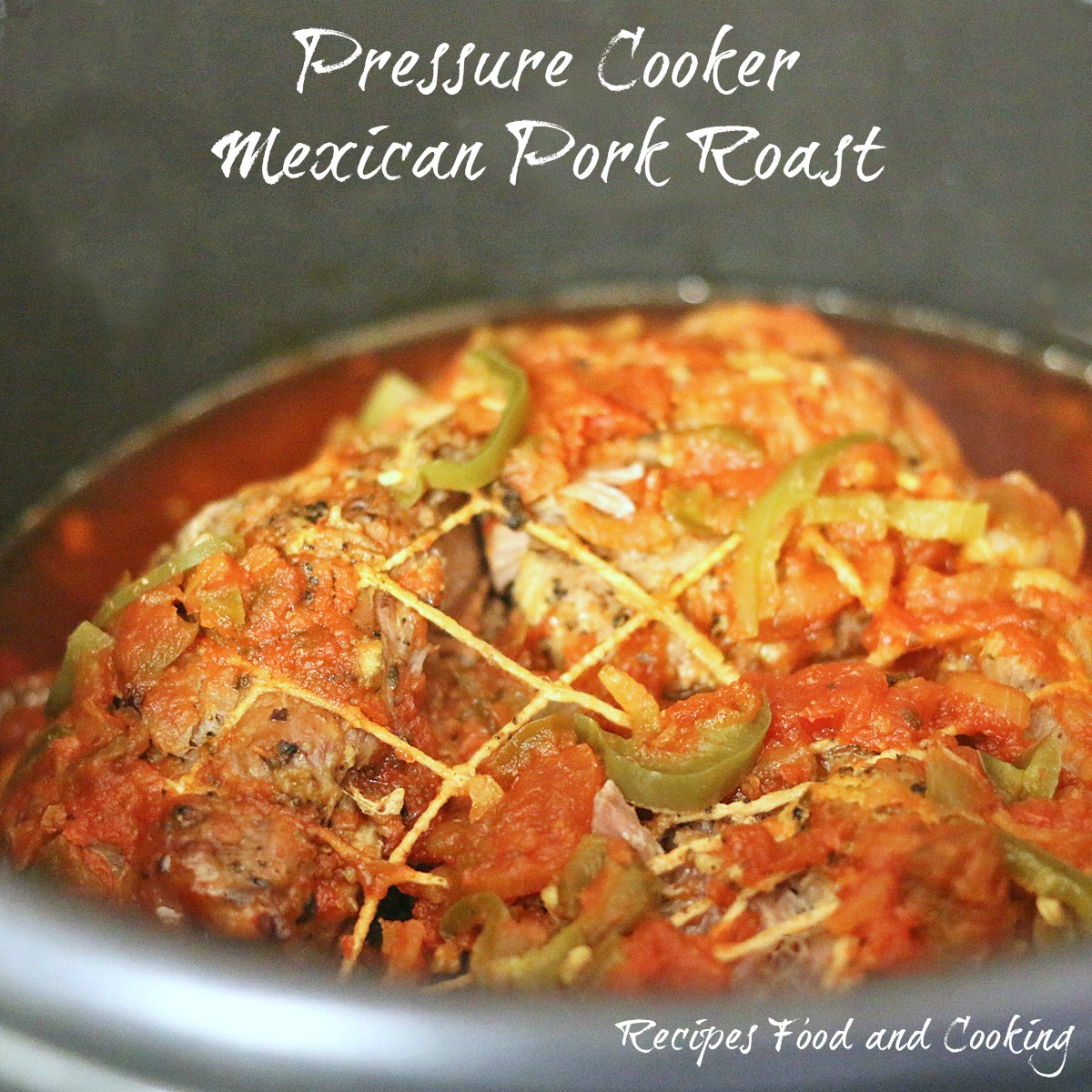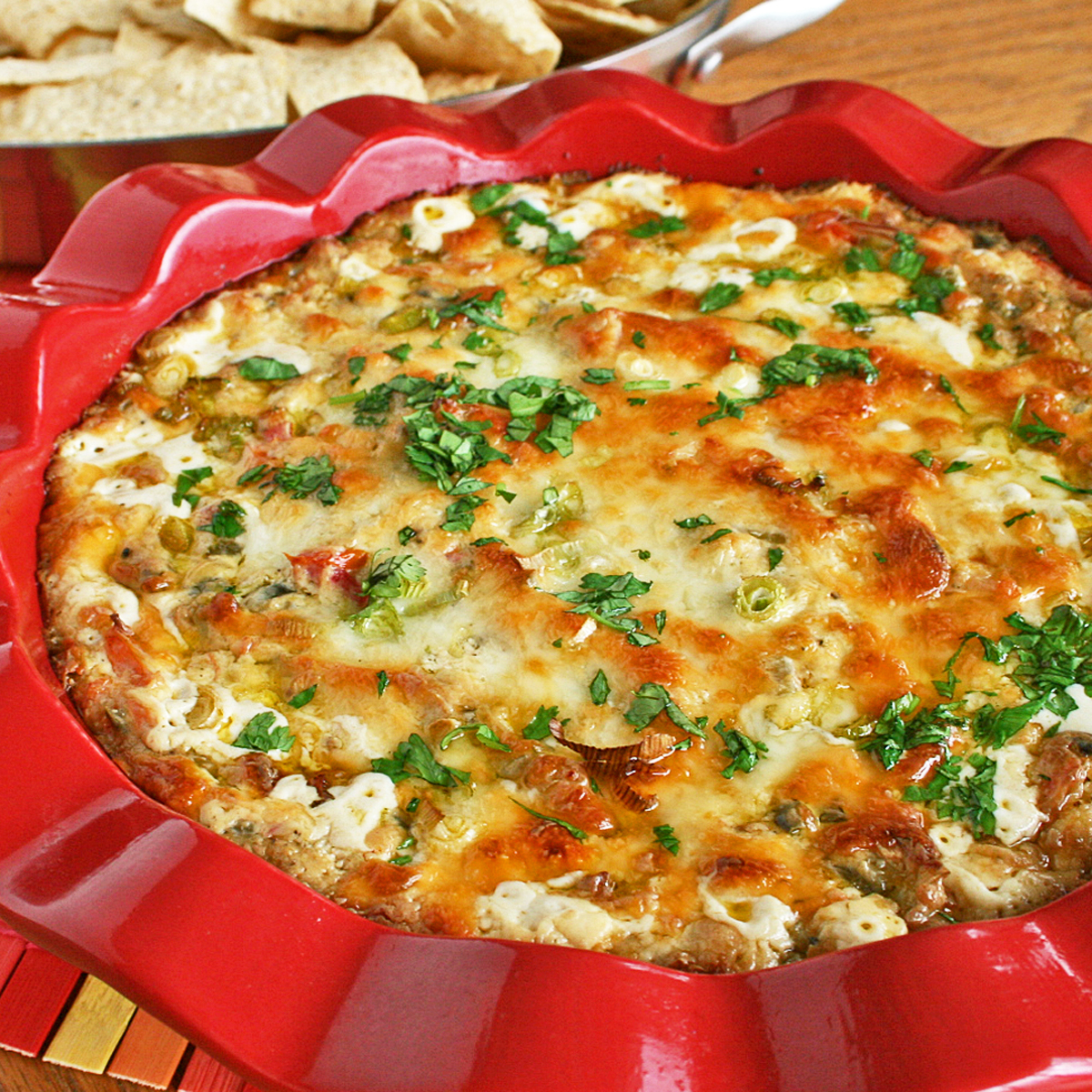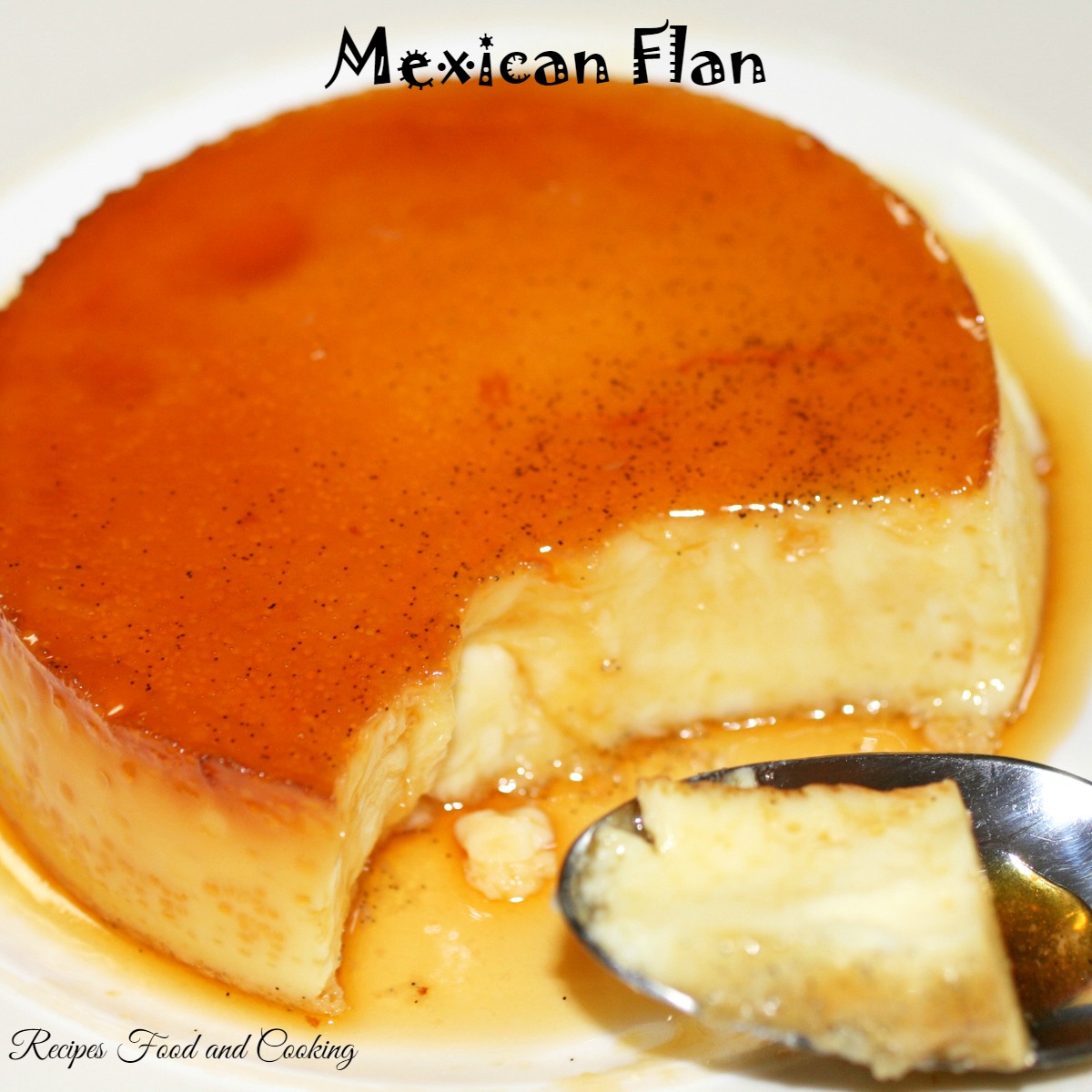 Pin It!