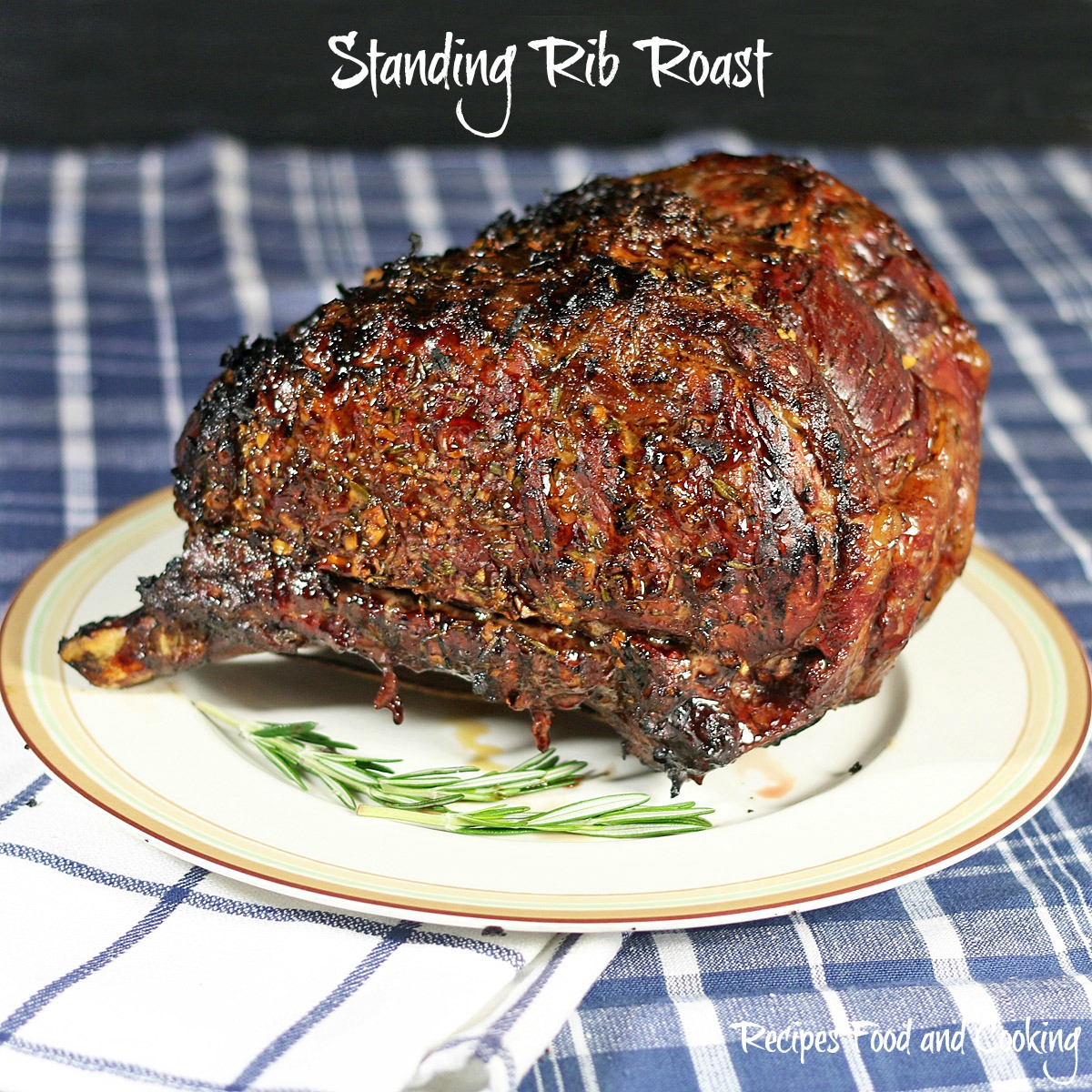 Standing Rib Roast
Last night we cooked this on the grill and it was perfect! So tender and juicy I didn't want to stop eating it. We started out by making a mixture of fresh herbs to coat the roast with. I used fresh rosemary, shallots, garlic, cracked black pepper and salt. We liberally spread it over the roast and let it set while we started the grill. We were at about 450 degrees when we put the roast on to sear. It took about 5 minutes per side.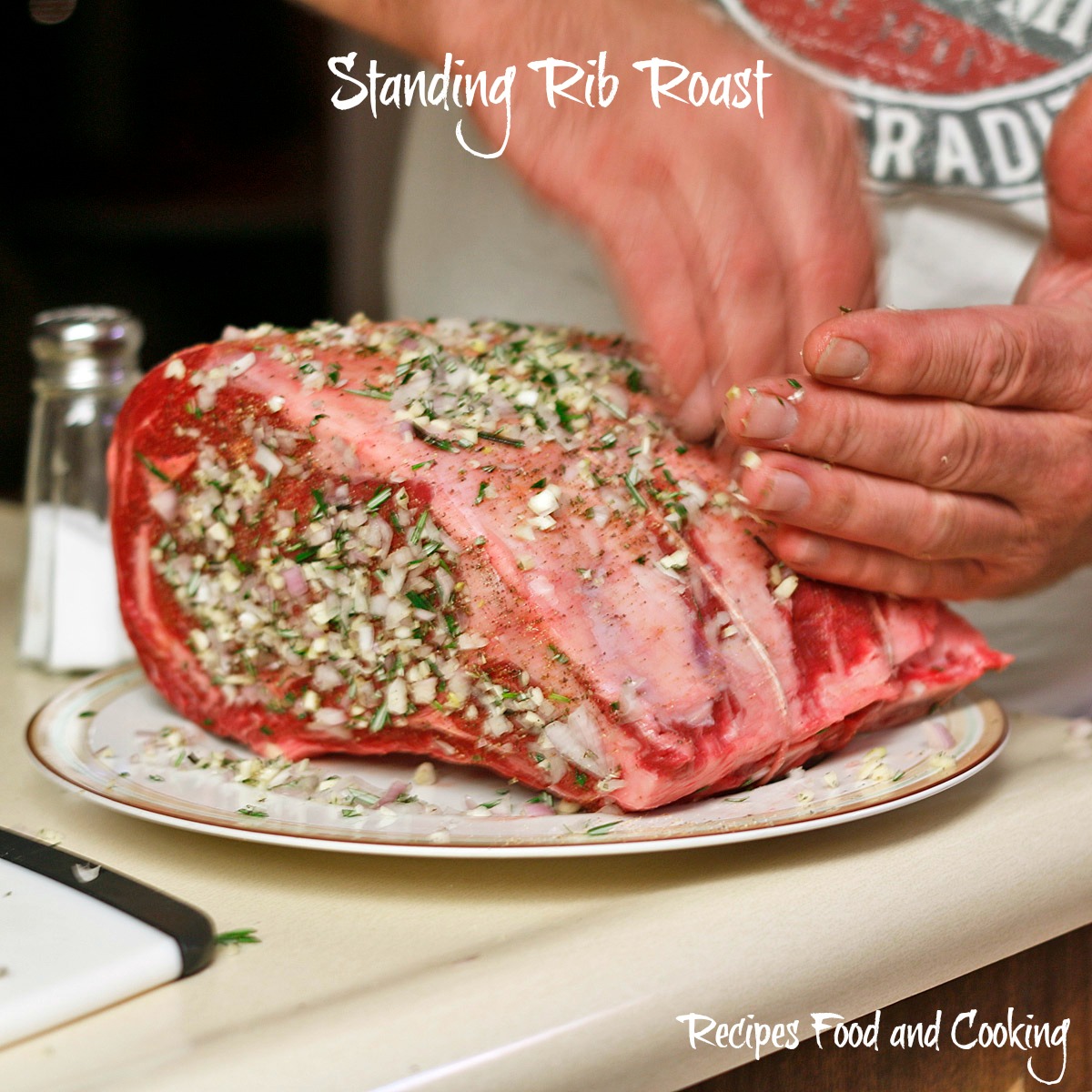 After getting the roast seared we spread out the coals so we could cook the roast indirectly. We added some soaked cherry wood chips, then shut down the grill so we could get it to 250 degrees to finish cooking. It took about 20 minutes per pound to get the roast to 130 degrees. We then pulled it off and let it rest for 20 minutes before slicing. You have no idea how hard it was to wait for that first bite. When you let the meat rest the temperature continued to rise to about 145 degrees when we cut into it.
If you do this on a gas grill the times might change a little.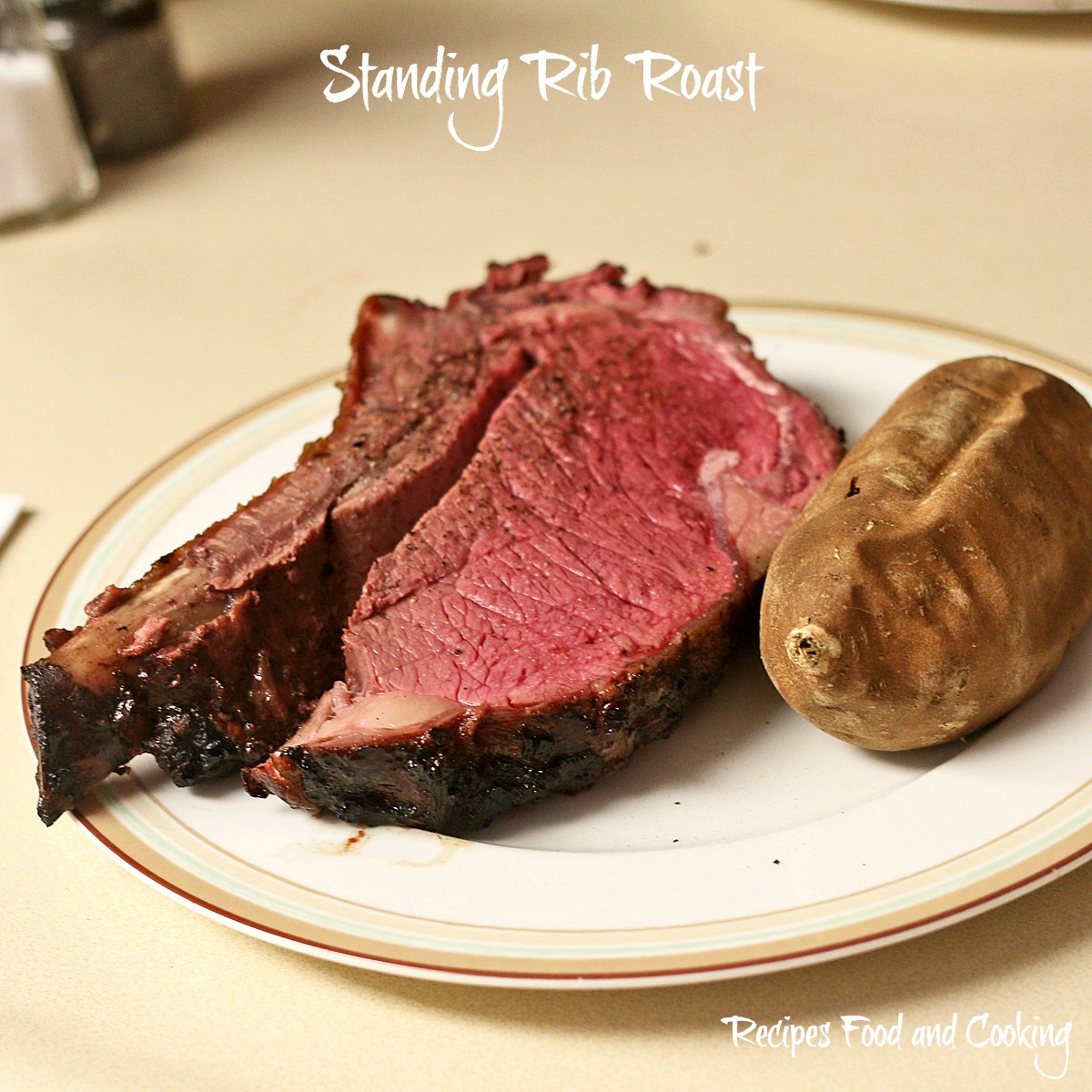 Standing Rib Roast
Author:
Mary Ellen @ Recipes Food and Cooking
Prep time:
Cook time:
Total time:
Standing Rib Roast with a fresh herb coating of shallots, garlic, salt, cracked black pepper and rosemary.
Ingredients
1 5 lb. standing rib roast
2 sprigs fresh rosemary
1 teaspoon cracked black pepper
4 cloves garlic
1 large shallot
salt
cherry or hickory wood chips
Instructions
Chop the fresh herbs and blend together.
Soak cherry or hickory wood chips in water for at least 20 minutes.
Start the grill with a fire that goes to 450 - 500 degrees to sear the roast. We seared on each side for 5 minutes each.
Spread the coals out around the outside of the grill. Add the wood chips. Get the temperature down to about 250 degrees by shutting down the vents.
Cook for 20 minutes per pound or until roast reaches 230 degrees. You time might change if you have more or less than 5 lbs.
Take off of the grill and allow to rest for 20 minutes. The temperature of the roast will rise as it rests.
Maybe you'd like to try another of our Kamado Grill recipes?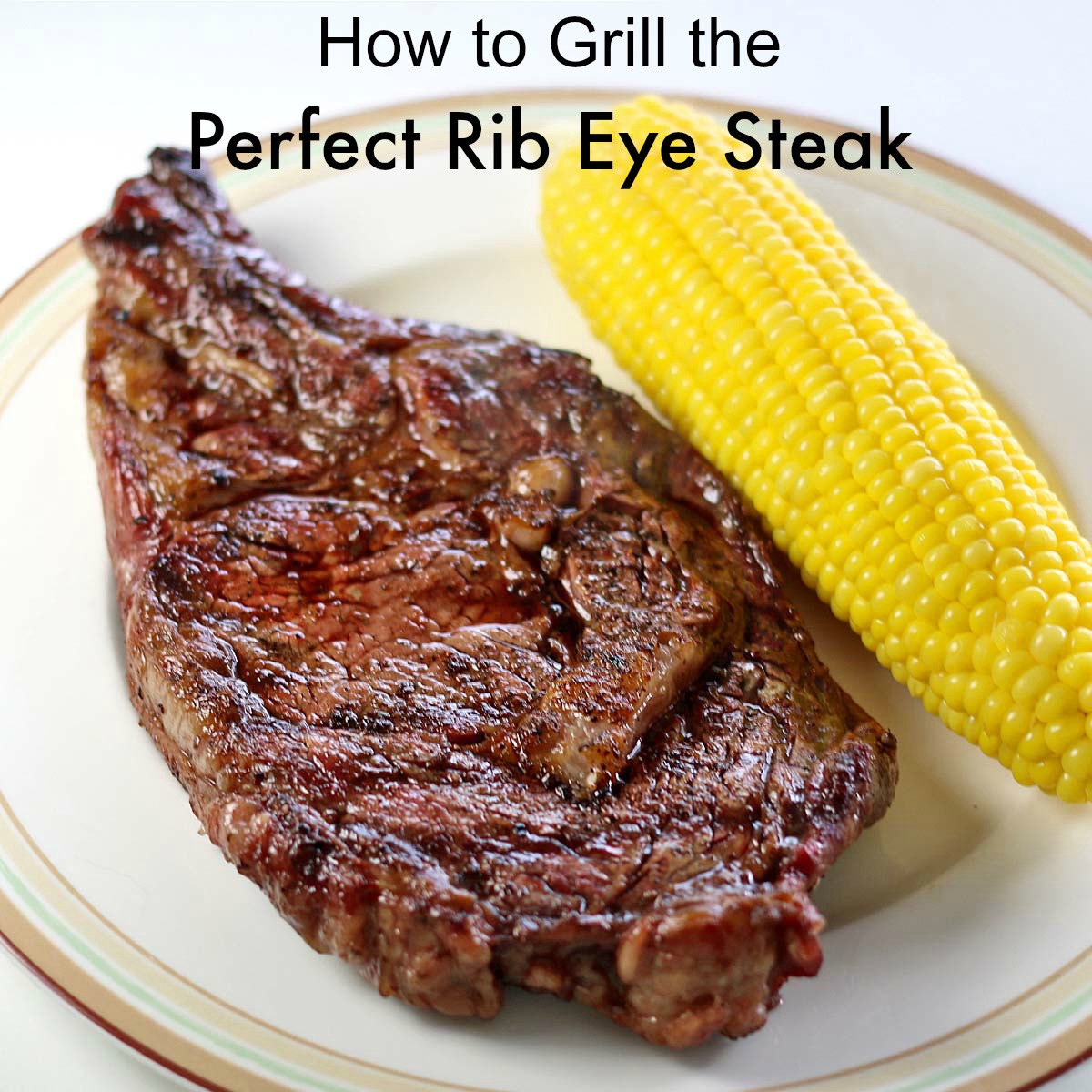 Kamado Grill Bbq Chicken Wings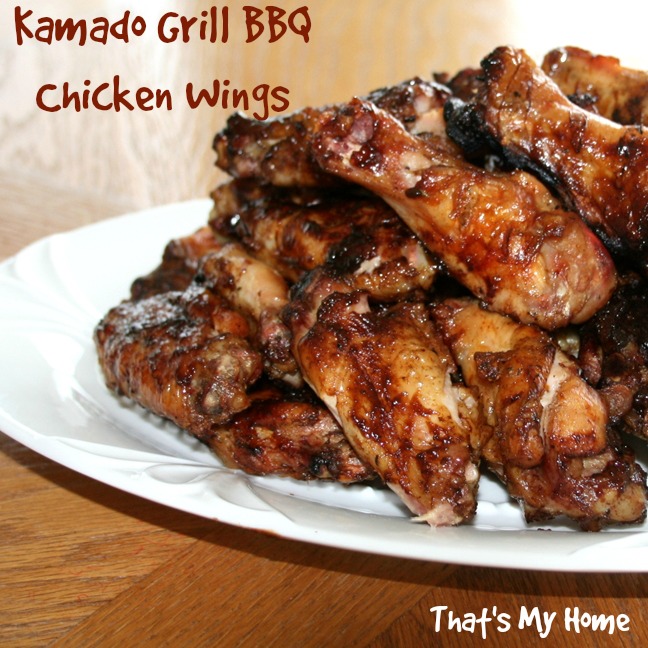 Cuban Pork Tenderloin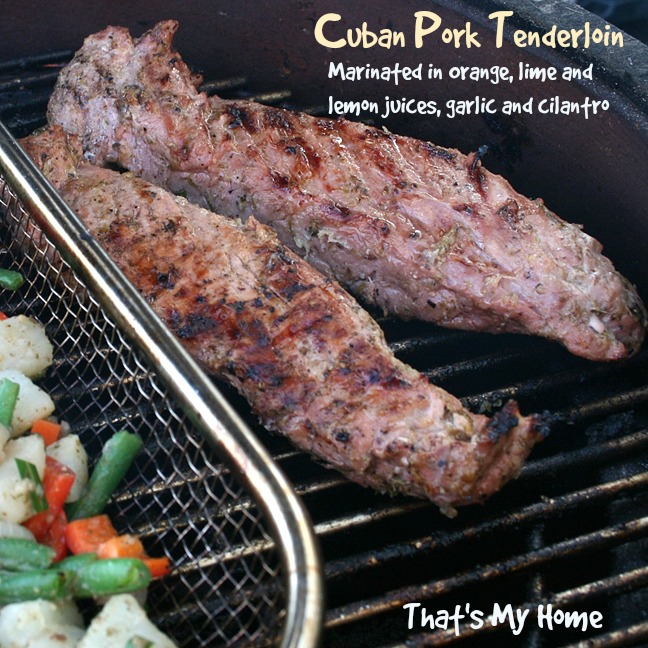 Pin It!