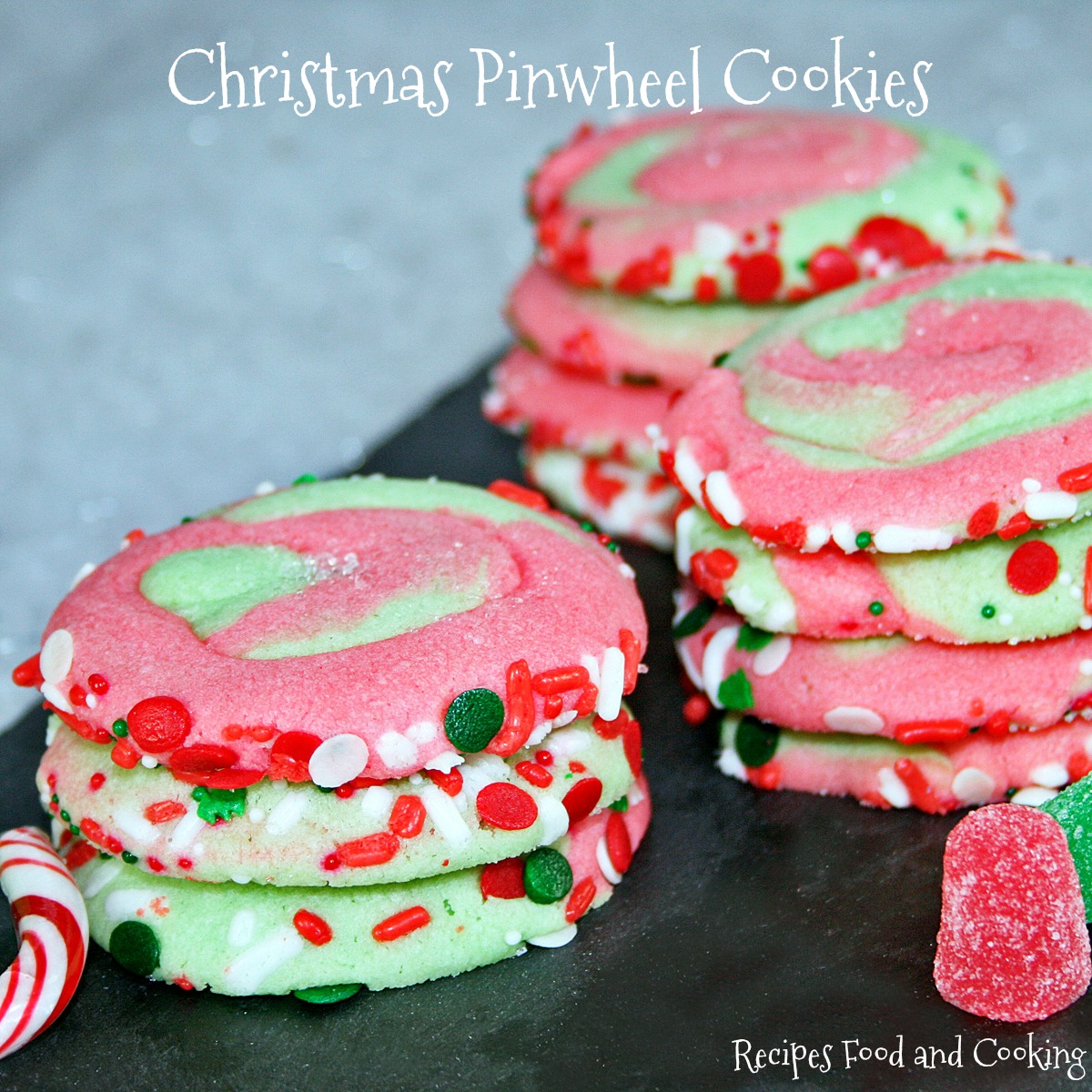 Christmas Pinwheel Cookies
I have been busy baking Christmas cookies for the last couple of days. This is one of the first ones I did. It is a butter sugar cookie that you can flavor anyway you like and color anyway you like. I had intended to make these redder than they are but after about 10 drops of food coloring in them I decided that was enough. When I make these again I will use paste food coloring to get a deeper more intense color like a Christmas red. I like pink and green together so it worked for me. Store these in an airtight container and they should last for days.
Confused as to what type of butter, shortening or margarine to use and does it make a difference? You bet it does. Vegetable shortening, margarine and butter in some recipes are interchangeable. Ask most experienced bakers, though, and they will tell you that one of their secret weapons is plain, pure butter. Butter serves several purposes in cookie baking, it tenderizes and conveys the flavor of the cookie.
Compare the difference between a shortbread cookie and that of biscotti. Shortbread cookies seem to almost melt in your mouth, where as biscotti has a much lower butter content and are hard and crunchy. If a cookie recipe calls for butter, I'd use the butter, especially in cookies where butter is the flavor of the cookie. On the other hand cookies such as Molasses or gingerbread, I wouldn't hesitate to use shortening. Do not use "reduced fat" or whipped butter products when you bake cookies, they can contain up to 58% water.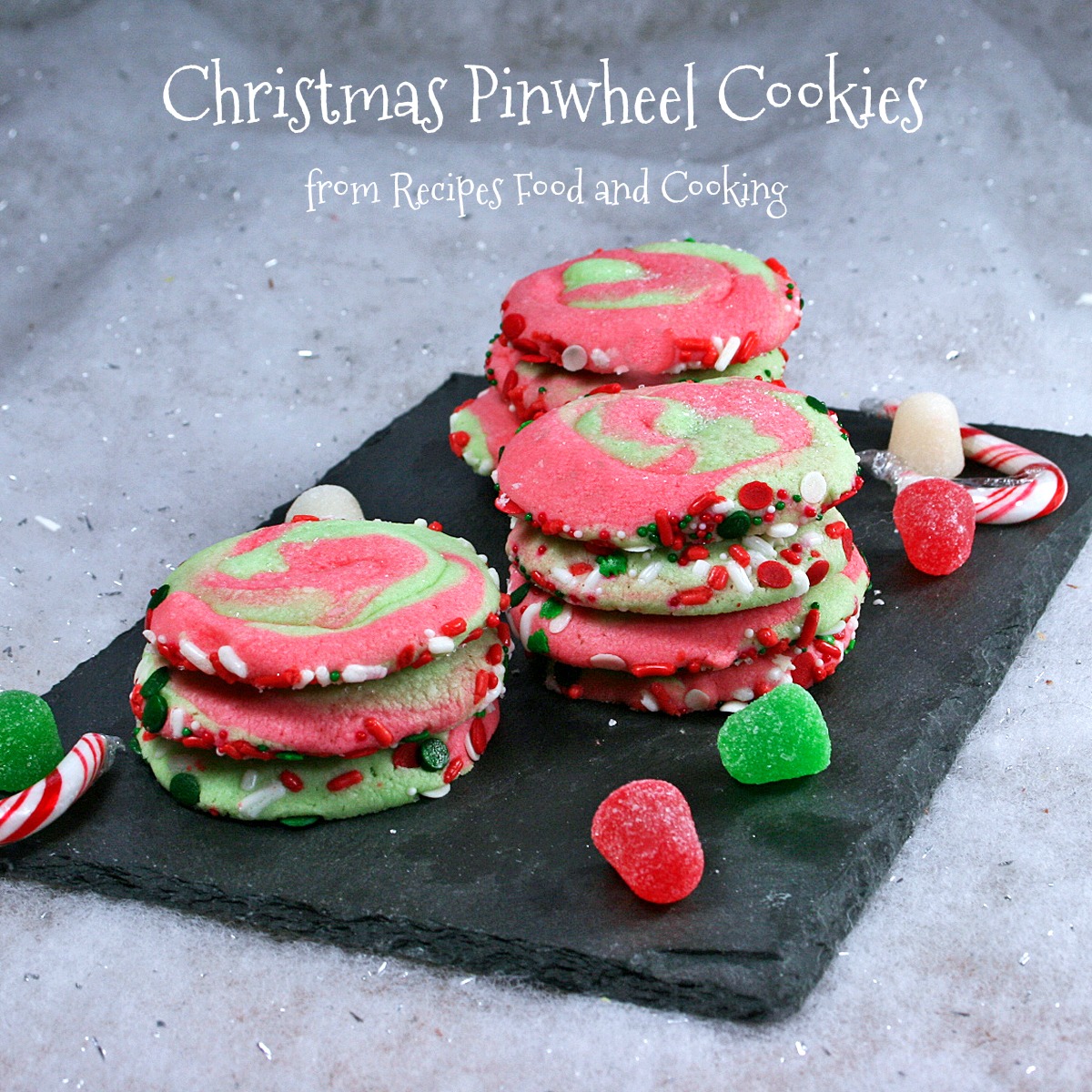 What happens if?
You want the cookies to spread more: Use all butter or add 1 to 2 tablespoons liquid (water, milk or cream) or use a low-protein flour such as bleached all-purpose (but not one that is chlorinated) or add 1 to 2 tablespoons sugar.
You want the cookies to spread less: Cut the sugar by a few tablespoons or add 1/4-1/2 cup additional flour.
You want the cookies to have a chewy quality: Melt the butter instead of simply using it at room temperature.
Christmas Pinwheel Cookies
Author:
Mary Ellen @ Recipes Food and Cooking
Recipe type:
Cookies, Christmas
Prep time:
Cook time:
Total time:
Brightly colored Christmas Pinwheel Cookies are perfect on the holiday cookie tray.
Ingredients
2 sticks butter, softened
1 1/2 cups powdered sugar
1 egg
2-3 teaspoon vanilla, peppermint or almond extract
2 1/2 cups all-purpose flour
2 teaspoon baking powder
1 teaspoon salt
food coloring
Christmas sprinkles, if desired
Instructions
Preheat oven to 375 degrees.
In your mixer bowl combine butter and powdered sugar. When combined add the egg and flavoring.
Add the flour, baking soda and salt. Mix well. Divide dough in half.
Add food coloring of choice to each half. Fold the dough over and over until it is mixed in.
Take a tablespoon of each dough and put together to form a ball. Roll the dough into a long snake about 6 inches long. Starting at one end roll the dough into a cylinder. Dip the edges into the sprinkles and place on a greased baking sheet.
Bake for about 8 minutes. Do not overbake. Let set on cookie sheet for about 5 minutes when the cookies come out of the oven. Remove to a wire rack to cool.
Would you like to try another recipe?
Chocolate Pecan Jam Thumbprint Cookies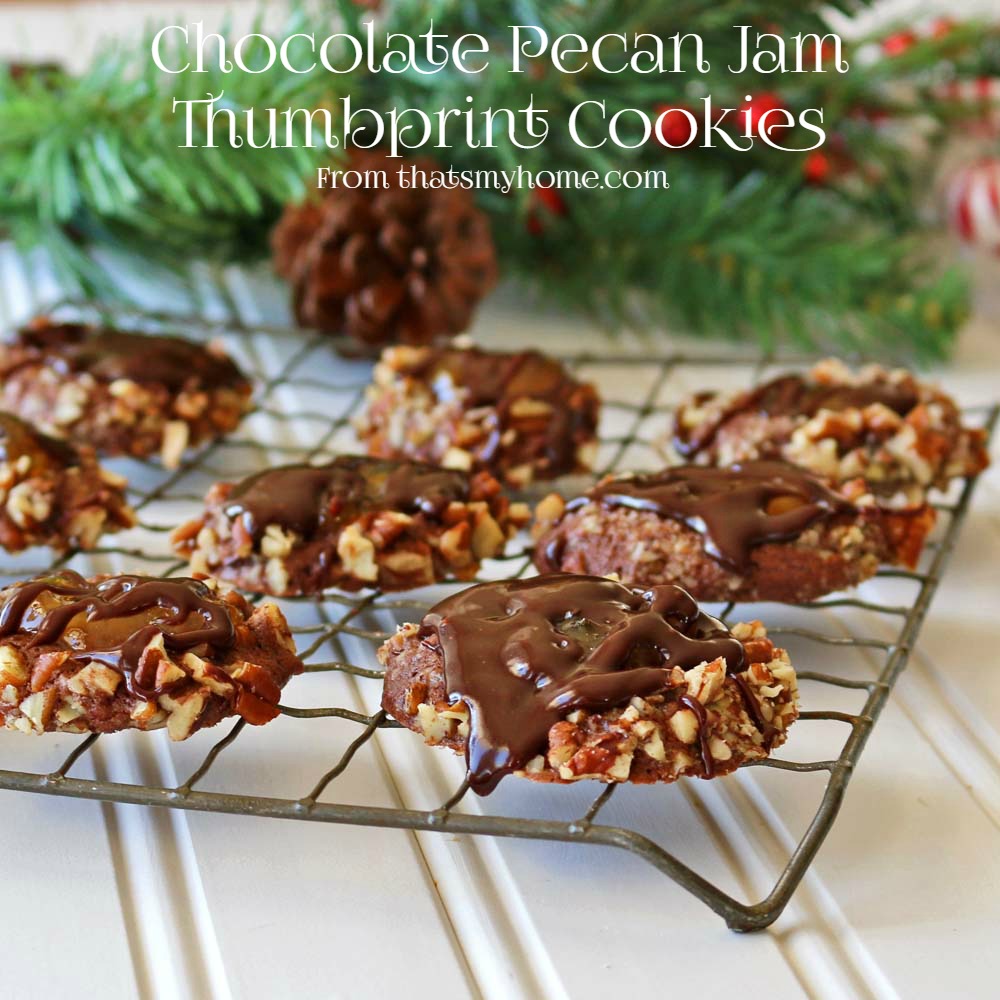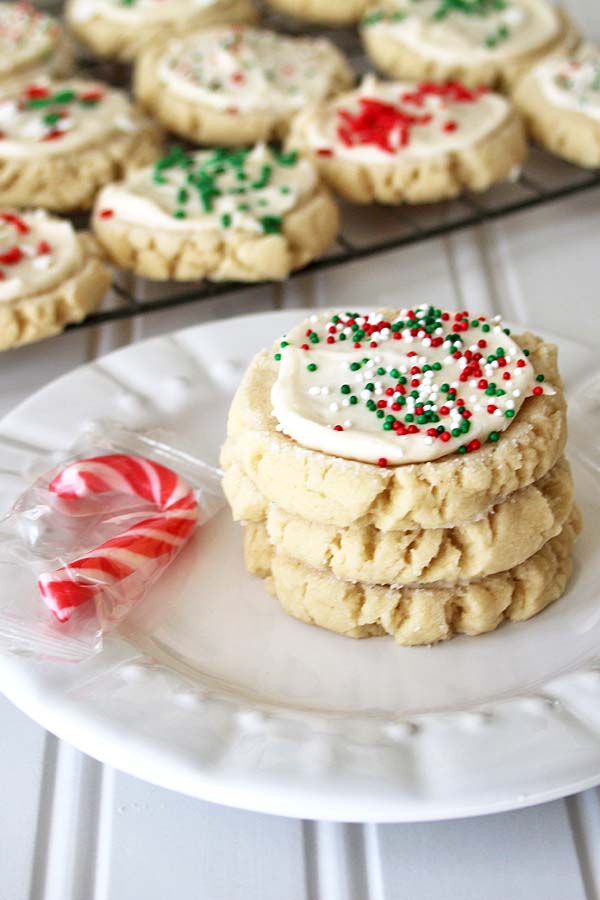 Red Velvet Cookies with Cream Cheese Frosting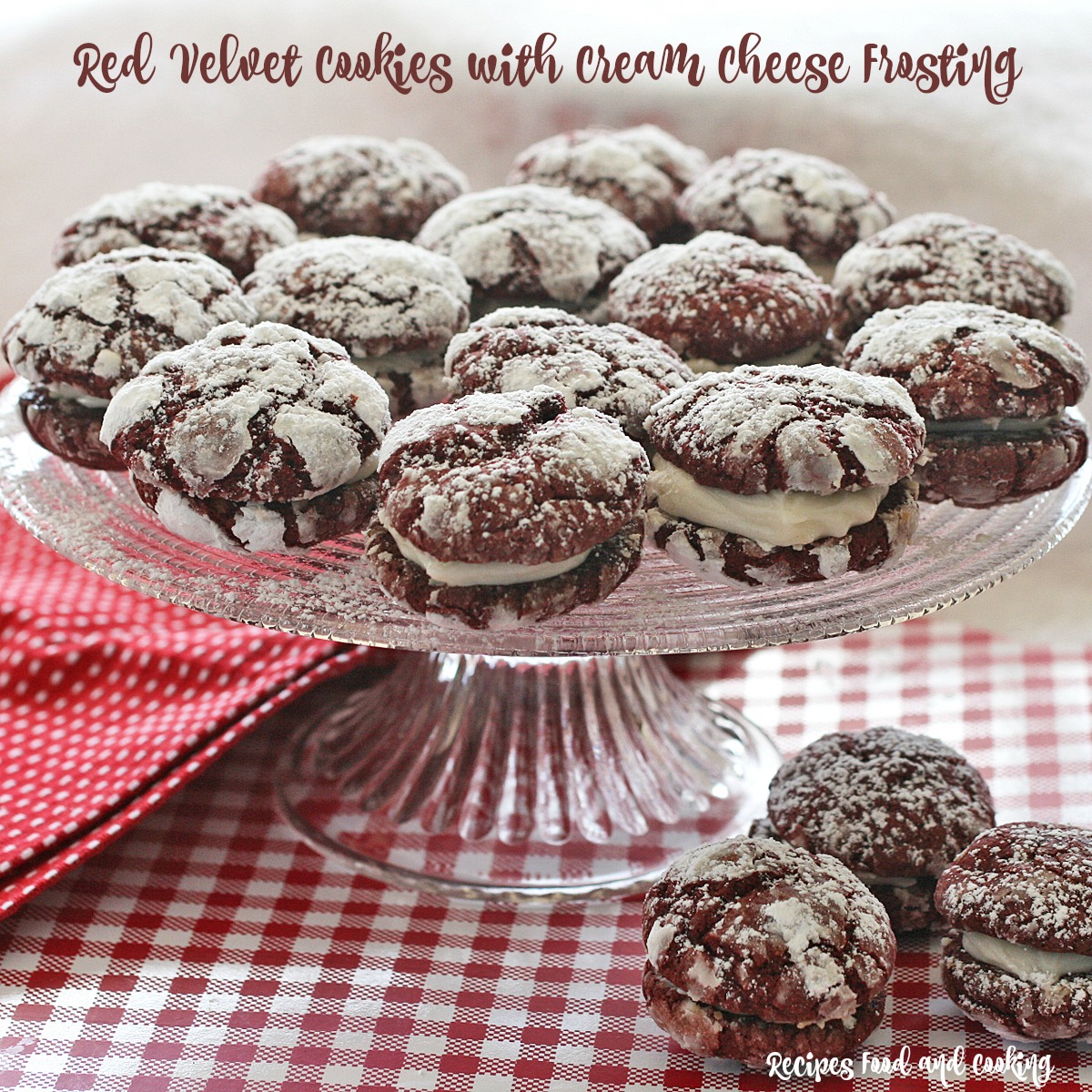 Pin It!