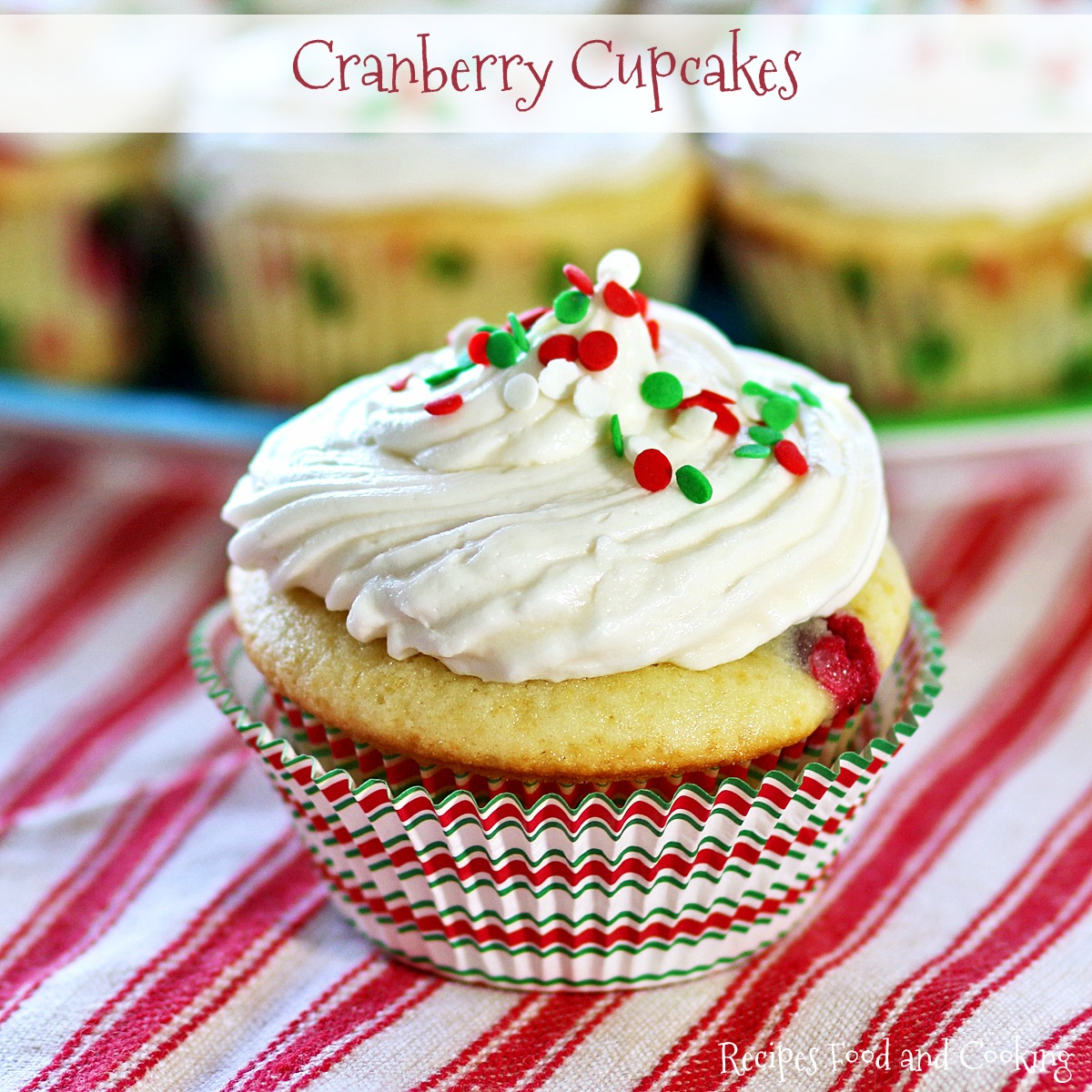 Cranberry Cupcakes
Are you counting down the days until Christmas? I am because I still haven't started to bake. That's right not a single cookie made. Hopefully today I change that. I went to a Christmas party Friday night and decided to bake these delicious cupcakes. The recipe is adapted from one at That's My Home that is extremely popular, in fact it's the most popular there.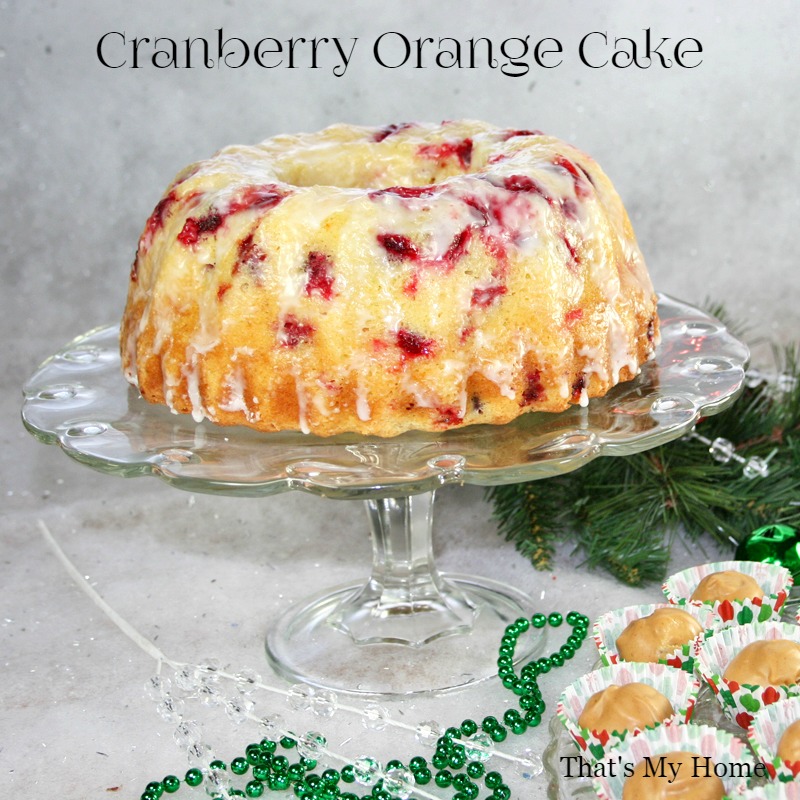 I used a large scoop to put the cupcakes into the cupcakes liner. I filled them almost to the top. This recipe uses baking powder as it's leavening ingredient and as soon as it hits liquid it lightens the cupcake batter. They will rise a little bit in the oven.
Cranberry Cupcakes
Author:
Mary Ellen @ Recipes Food and Cooking
Cuisine:
Cupcake, Dessert
Prep time:
Cook time:
Total time:
Cranberry orange cupcakes are almost like a pound cake and gets better as it sets.
Ingredients
3 cups flour
4 teaspoons baking powder
1/2 teaspoon salt
1 1/2 cups sour cream
2 cup sugar
6 large eggs
zest of one orange - about 1 tablespoon
juice of an orange
1 cup butter
4 tablespoons sugar
3 cups fresh cranberries
For the Icing:
1/2 cup softened butter
1/2 cup shortening (can be butter)
1 1/2 teaspoons vanilla
4 cups powdered sugar
4 - 6 tablespoons water, milk or orange juice
Instructions
Preheat oven to 350 degrees. Spray a bundt pan with cooking spray. Sprinkle the 2 tablespoons of sugar on the bottom of the pan. Sprinkle 1/4 cup of the cranberries on the bottom of the pan. Set aside.
Cream together butter and sugar until sugar turn a lemon color, about 4 - 5 minutes. Add eggs one at a time and mix in until incorporated.
Add the orange juice and zest. Add the sour cream.
When incorporated add the flour, salt and baking powder. When this is all mixed together stir in the remaining 1 1/4 cups cranberries.
Add a large scoop of batter to a cupcake pans with liners in them.
Bake for 20 - 22 minutes until a tester comes out clean. Let pan set for 5 minutes after you take the cupcake out of the oven.
To make the frosting
Cream together the butter and shortening. Add vanilla. Add the powdered sugar; Add half of the milk and continue to whip the frosting. Add addition milk as needed to make a light and fluffy frosting.
Notes
I use half butter and half shortening because I like the consistency of the frosting I get. You can use all butter if you like. Be sure to whip this frosting well.
Adapted from That's My Home. http://thatsmyhome.com/sweetspot/cranberry-orange-cake/
Maybe you'd like to try our recipe for?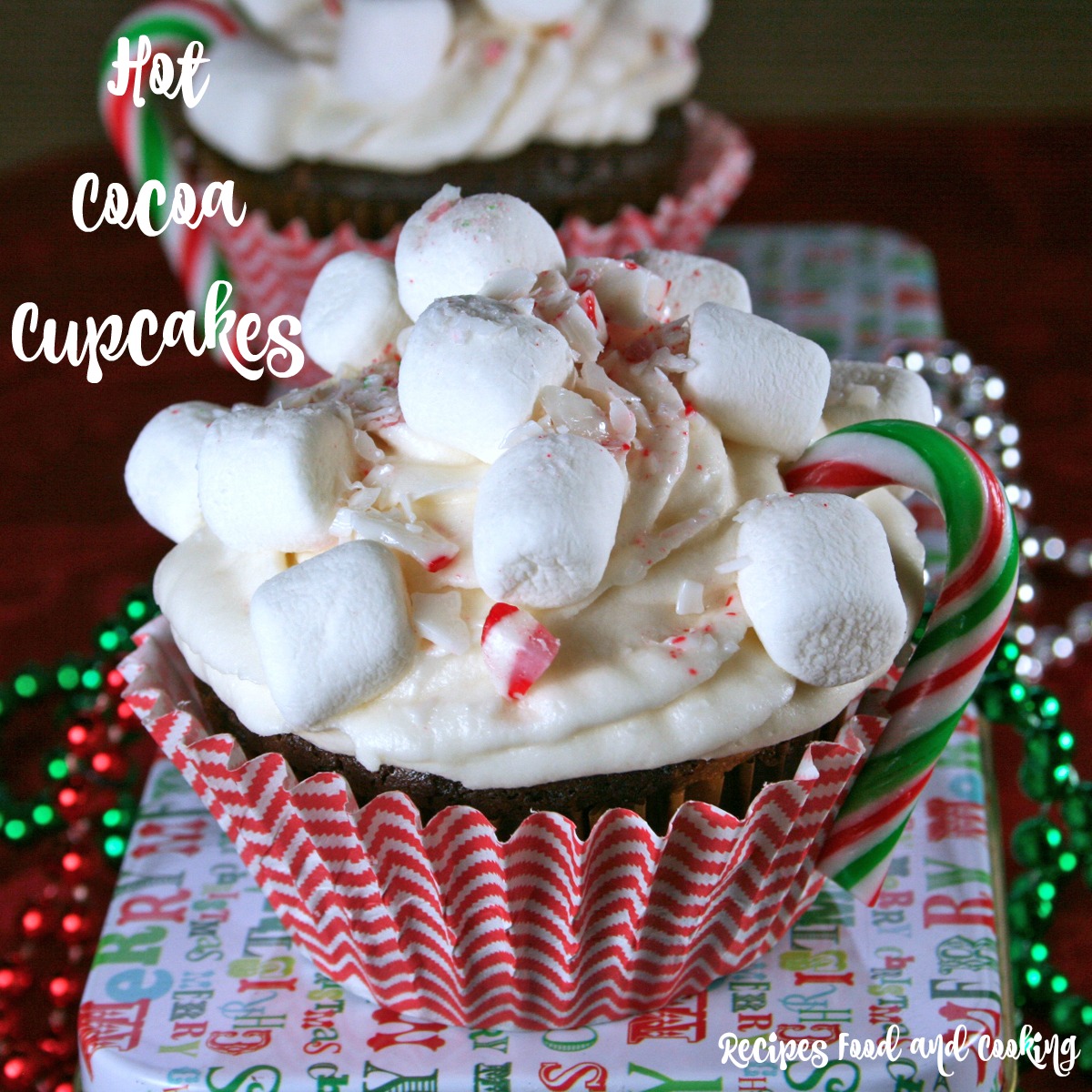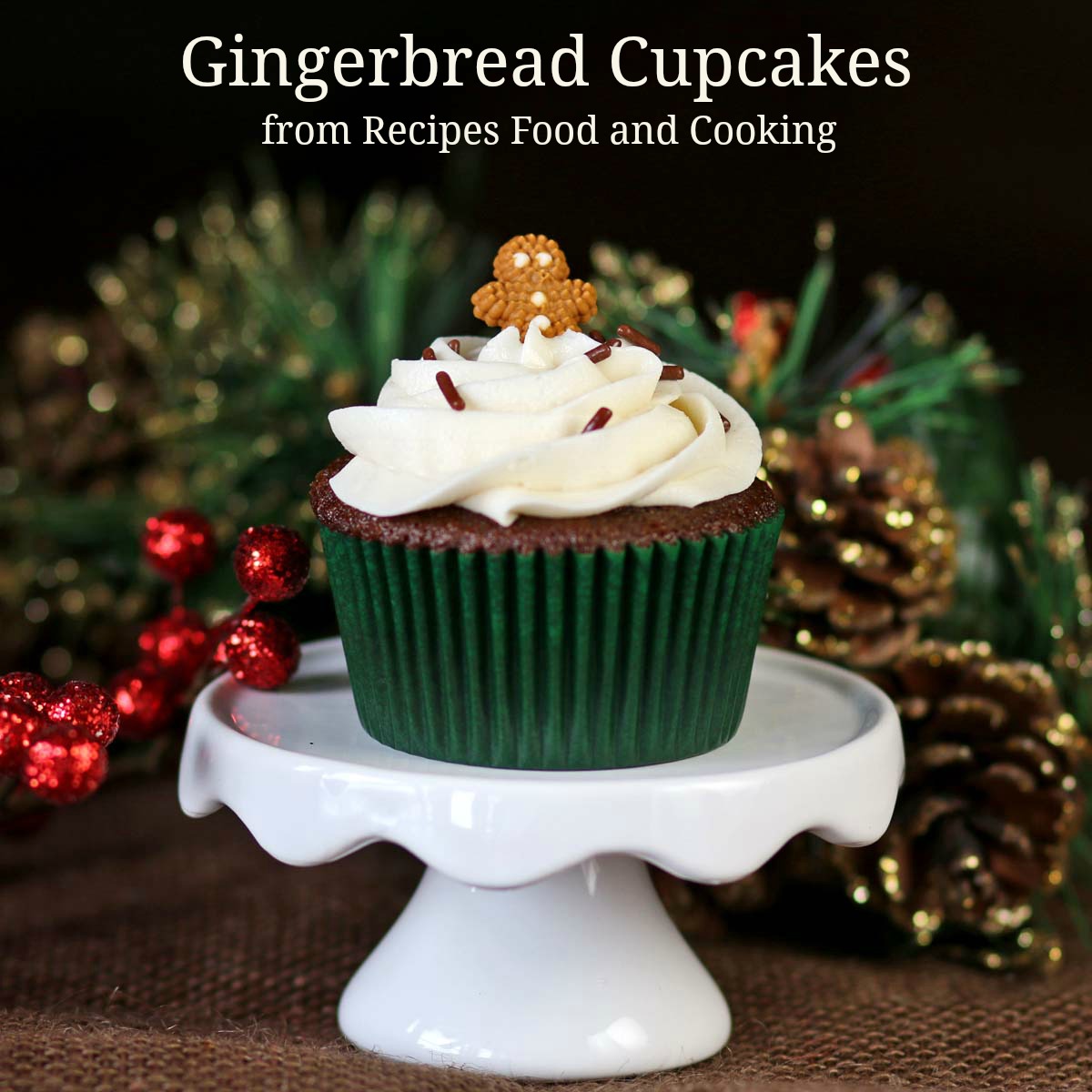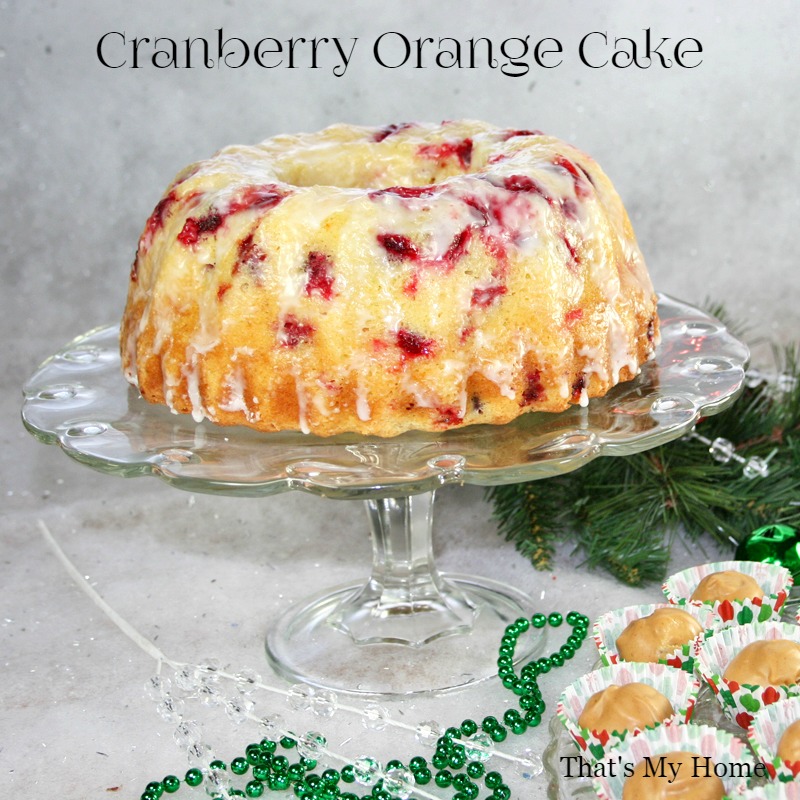 Pin It!