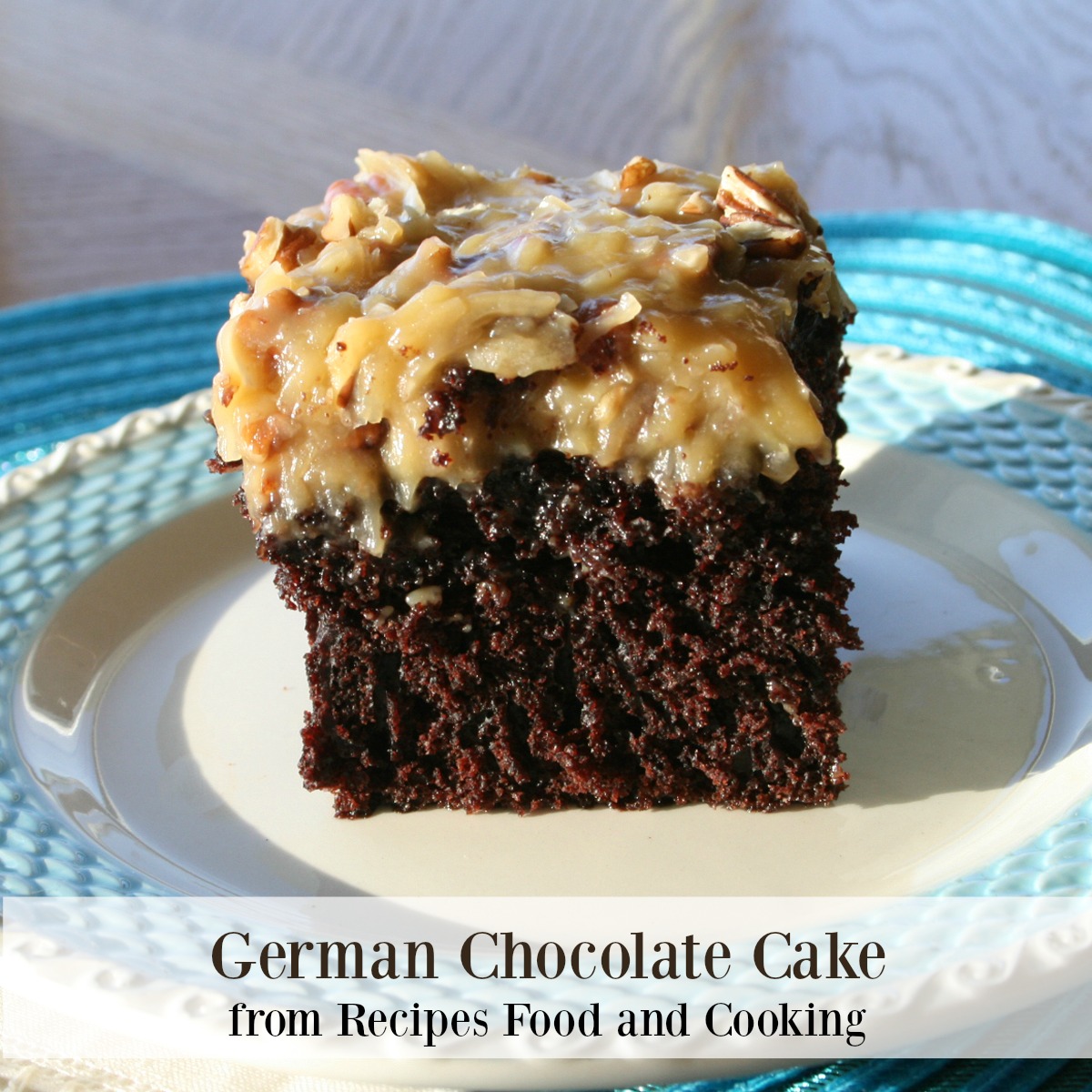 German Chocolate Cake
I made this cake yesterday for a friends birthday. I hadn't made it in forever and I had forgotten how good it is. The cake is moist and full of chocolate flavor. The frosting recipe is one from my mom that I can remember her making from back in the 60's.
My mom and Aunt Shari used to decorate cakes back then and this was a cake they made often. I got to do the dishes! Lucky me. My sister and brothers all grew up saying "is that cake for us"? They promised when I got old enough they would teach me to decorate cakes like they did. I am still waiting! So Aunt Shari if you read this I'd like to collect some day soon. I know that is where my love of baking comes from.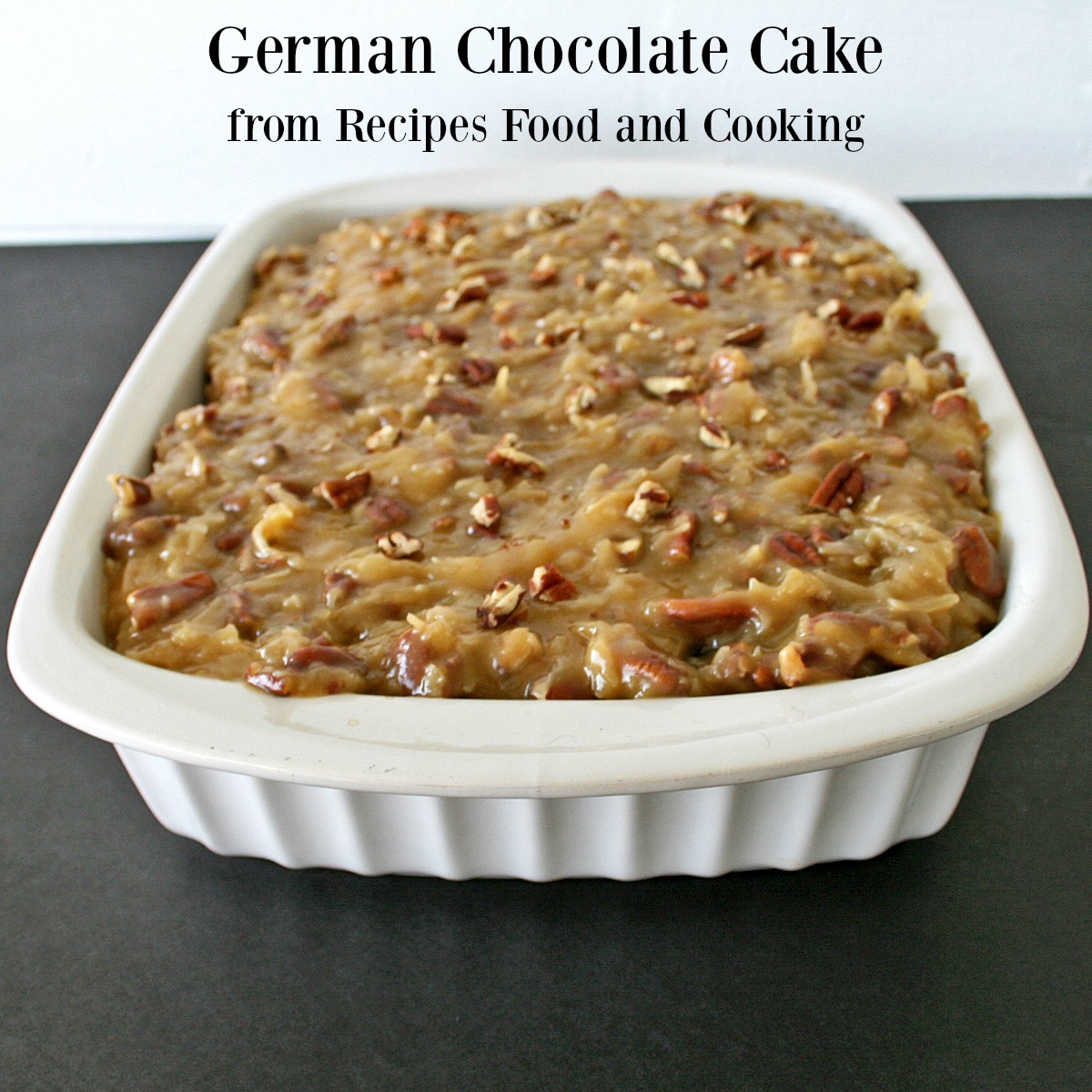 The frosting on this cake is so good! It is full of coconut and pecans. I am not a coconut fan, there I said that and usually won't eat it, but I love this frosting. The cake is a recipe from Hershey's that I have made for years. If you make it, when you add the hot water to the mix at the end, the cake batter is going to get really runny. You need 1 cup of boiling water, I use my tap water at the hottest setting. You are going to think you just made the biggest mistake in the world and surely there is a typo in the recipe. There is not. Just go with it and pour your batter into your prepared pan or pans and just wait for one of the best chocolate cakes you have ever made to come out of the oven. This is by far the thinnest cake batter I have ever made but it bakes up beautifully.
 As you can see I did this cake in a deep dish pan. I love this cake this way over a layer cake. If you want to do a layer cake, by all means it will be just fine. You might want to make a chocolate buttercream frosting for the sides of the cake as the German Chocolate Frosting will only be enough to fill the layer and on the top, plus it will want to slide off of the sides some if you try and do the sides with it.
German Chocolate Cake
Author:
Mary Ellen @ Recipes Food and Cooking
Recipe type:
Cake, Dessert
Prep time:
Cook time:
Total time:
Moist, delicious chocolate cake with Mom's German Chocolate Frosting full of pecans and coconut.
Ingredients
Chocolate Cake
2 cups sugar
1-3/4 cups all-purpose flour
3/4 cup cocoa
1-1/2 teaspoons baking powder
1-1/2 teaspoons baking soda
1 teaspoon salt
2 eggs
1 cup milk
1/2 cup vegetable oil
2 teaspoons vanilla
1 cup boiling water
German Chocolate Frosting
1 cup evaporated milk
1/2 cup butter
1 cup sugar
1 teaspoon vanilla
3 egg yolks
1 1/2 cups coconut
1 1/2 cups pecans
Instructions
Cake
Heat oven to 350°F. Grease and flour two 9-inch round baking pans.
Add the sugar, flour, cocoa, baking powder, baking soda and salt to your mixer bowl fitted with the whisk attachment. Give it a couple of whirls until all of the dry ingredients are mixed together.
Add eggs, milk, oil and vanilla; beat on medium speed of mixer 2 minutes.
Stir in boiling water (batter will be really thin). Pour batter into prepared pans.
Bake 30 to 35 minutes or until wooden pick inserted in center comes out clean.
Cool 10 minutes, remove from pans to wire racks. Completely cool before frosting.
Frosting
Add the evaporated milk, sugar, butter and egg yolks to a saucepan. Whisk to combine. Cook over medium low heat until thickened, stirring constantly. This will take about 10 - 12 minutes. When thick remove from heat and stir in coconut, pecans and vanilla. Let cool for about 10 minutes. Frost cake while frosting is still warm.
Notes
Cake from Hershey's
German Chocolate Frosting from my Mom's Recipe Box.
Maybe you'd like to try our recipe for?
Pineapple Upside Down Cake with Fresh Pineapple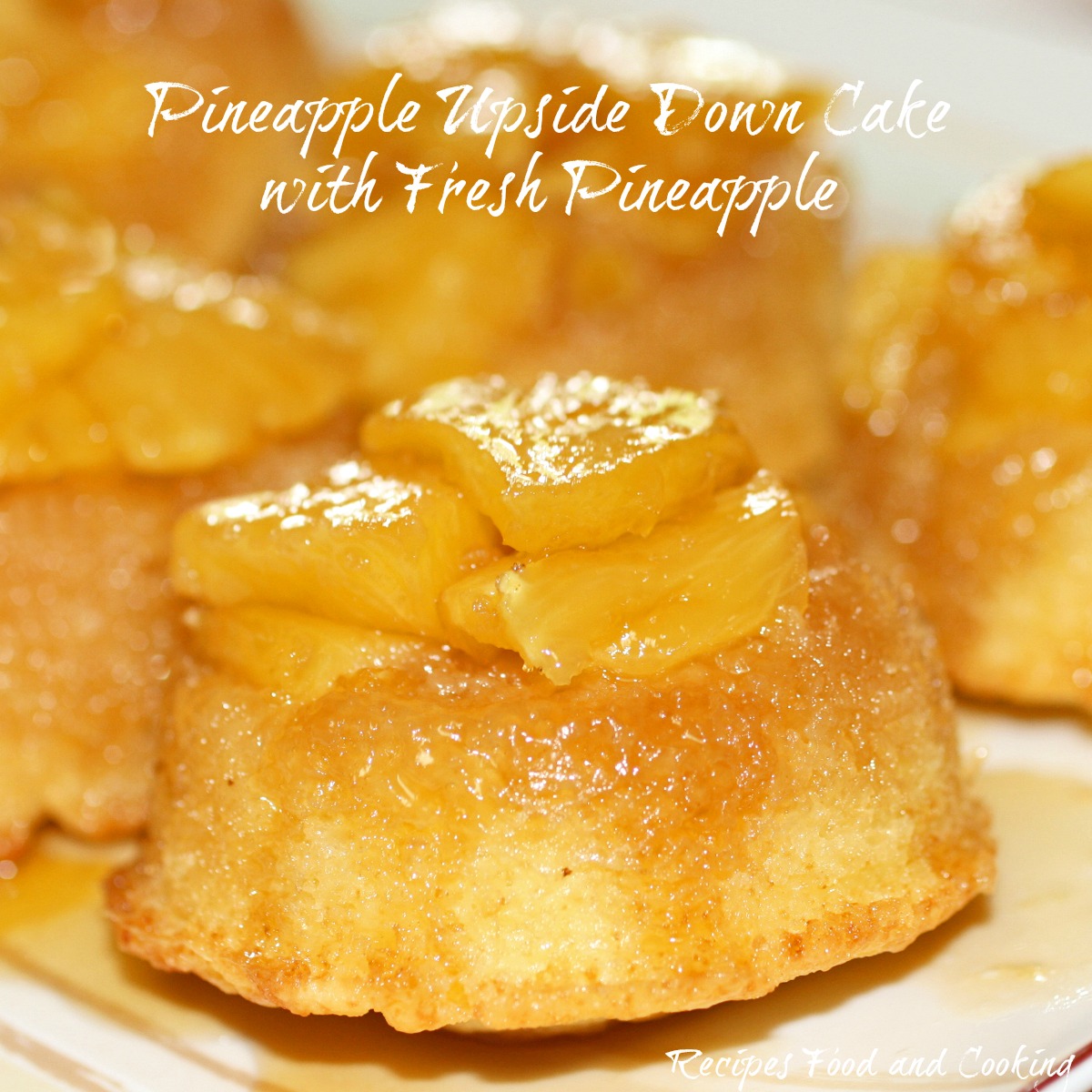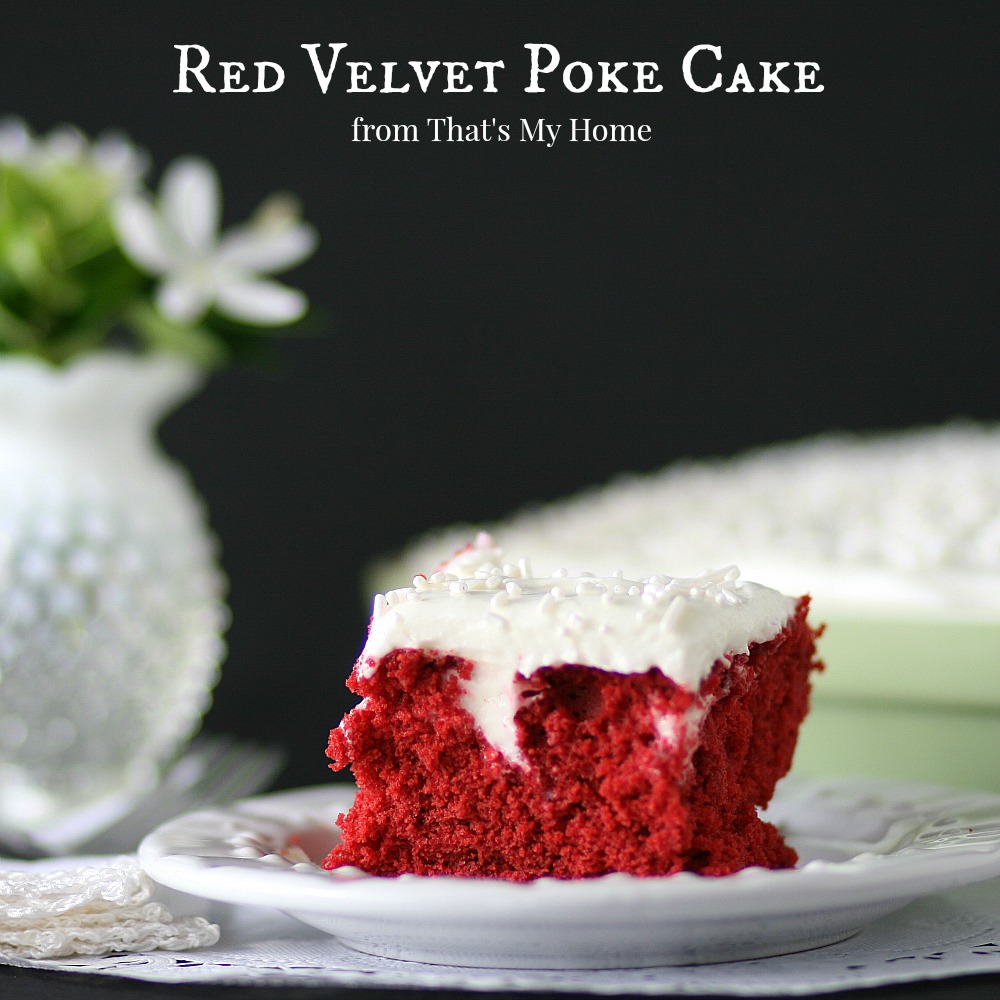 Ooey Gooey Lemon Blueberry Cake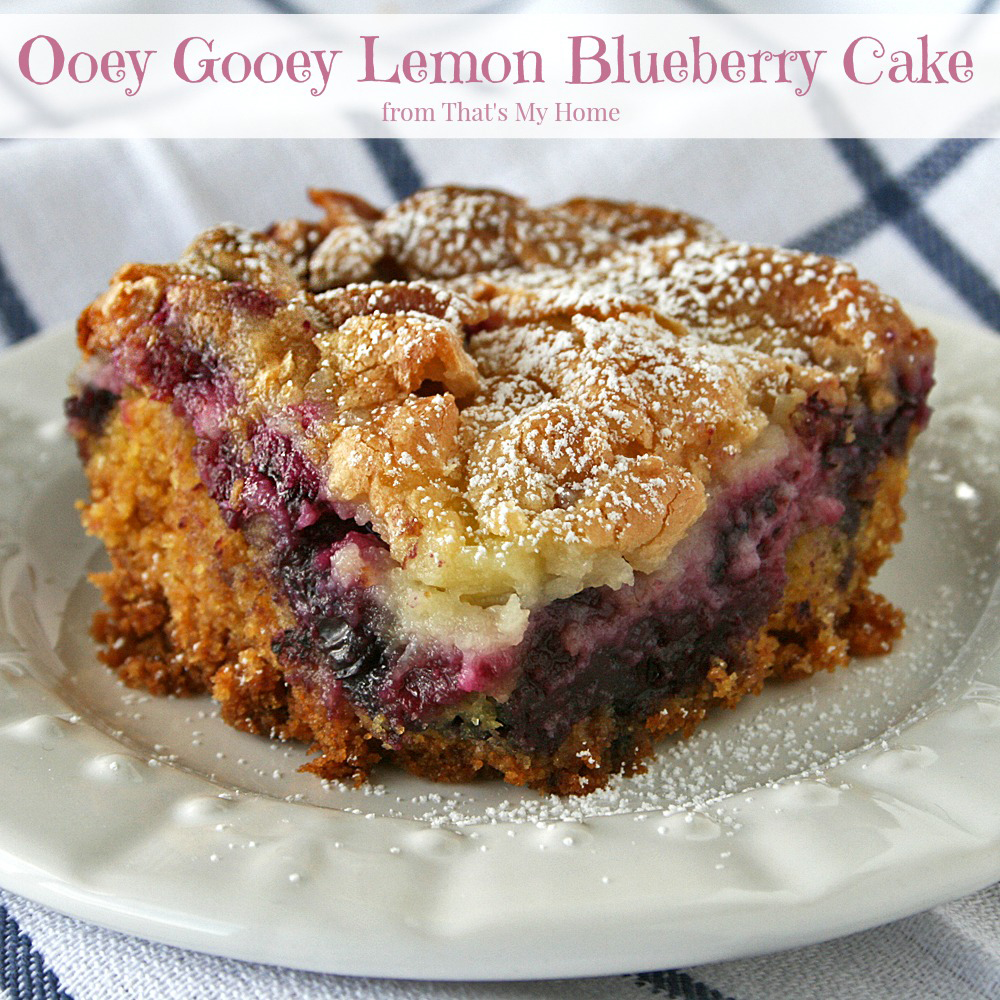 Follow me on Facebook, Google+ , Instagram or Pinterest to see when I post or share something new!
Pin It!