Nachos
Need something in a hurry? These nachos might just be what you're looking for. They can be on the table in about 30 minutes. You can change it up with ground turkey or ground chicken too.  You can make the meat ahead also which is a double bonus. Come home and add the meat and cheese to the tortilla chips. Bake and while cooking chop up the fresh ingredients to add when it comes out of the oven.
I made homemade guacamole to go with it and serve it on the side with sour cream. When buying avocados if you are going to use them right away, look for ones that the skin has darkened on and yield slightly to pressure when squeezed. When the skins are green they will take a couple of days to ripen.
As you can see I did some individual ones but when feeding more than a few people I bake them on a cookie sheet.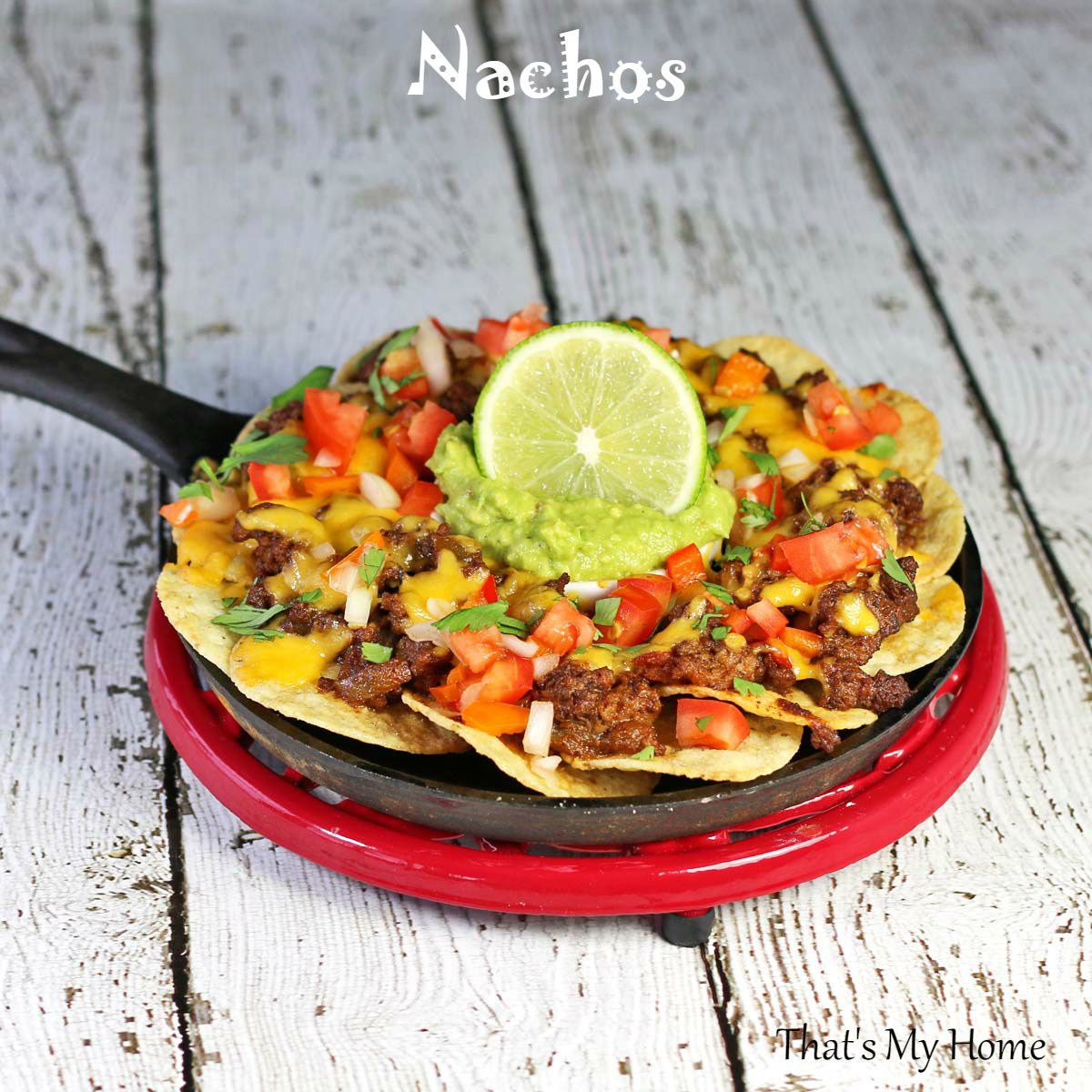 Nachos
Author:
Mary Ellen @ Recipes Food and Cooking
Recipe type:
Mexican, Beef
Prep time:
Cook time:
Total time:
Ingredients
1 lb. ground beef
1 package taco seasoning
1 cup water
1 cup chopped onions
2 crushed garlic cloves
1 cup jarred salsa
salt and pepper
Tortilla Chips
1 1/2 cups shredded cheese
Toppings
lettuce
tomatoes
peppers
onions
cilantro
jalapeno peppers
guacamole
sour cream
Instructions
Preheat oven to 350 degrees. To make the ground beef topping, add the ground beef. Break up the ground beef and brown. Add the seasoning, water, onions, garlic and salsa. Cook for 15 minutes over medium heat. Taste and add salt and pepper if needed.
Spread the tortilla chips out on a cookie sheet in a single layer. Top with the ground beef. Sprinkle the cheese over the top. Bake for about 8 minutes until the cheese is melted.
Sprinkle desired toppings over the cheese and serve.
 Try our guacamole recipe.
Guacamole
Author:
Mary Ellen @ Recipes Food and Cooking
Ingredients
3 avocados
1 1/2 limes – juiced
1/4 cup diced onions
1/3 cup diced tomatoes
1 garlic clove – crushed
1/4 teaspoon cumin
Instructions
Mash the avocados. Add the remaining ingredients, stir. Cover until serving time with saran wrap.
Maybe you'd like to try our for?
Chicken Enchiladas with Green Chili Sour Cream Sauce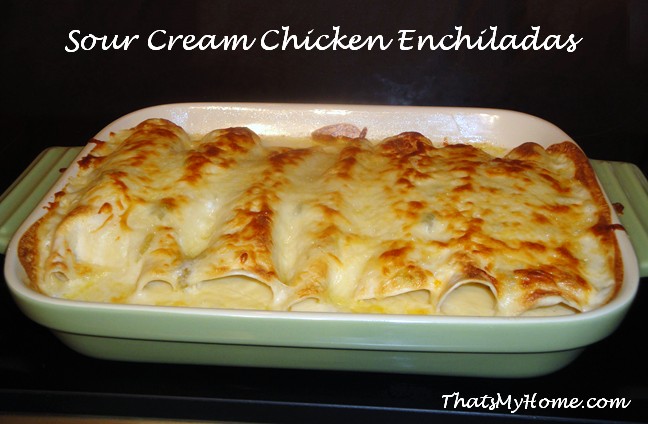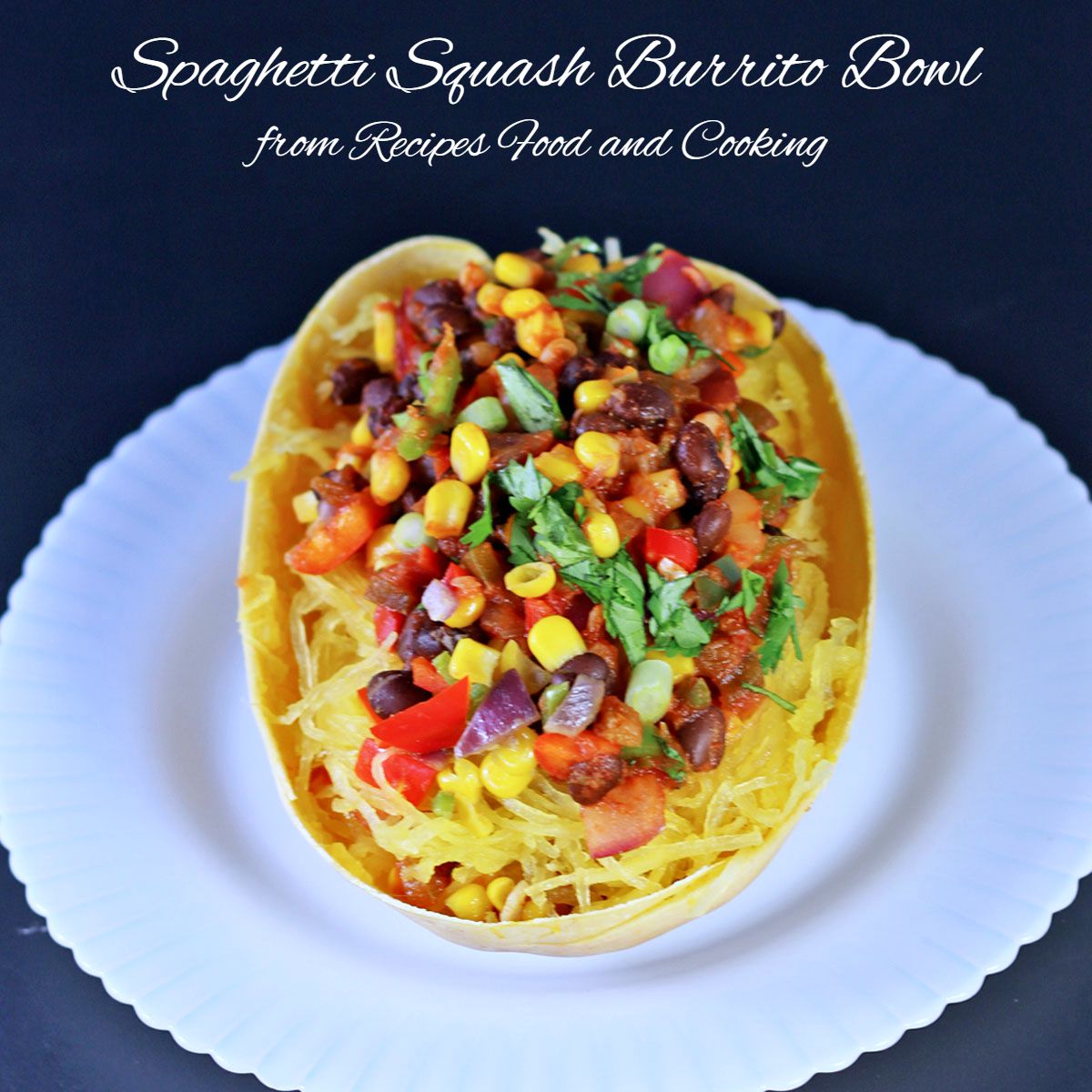 Pin It!