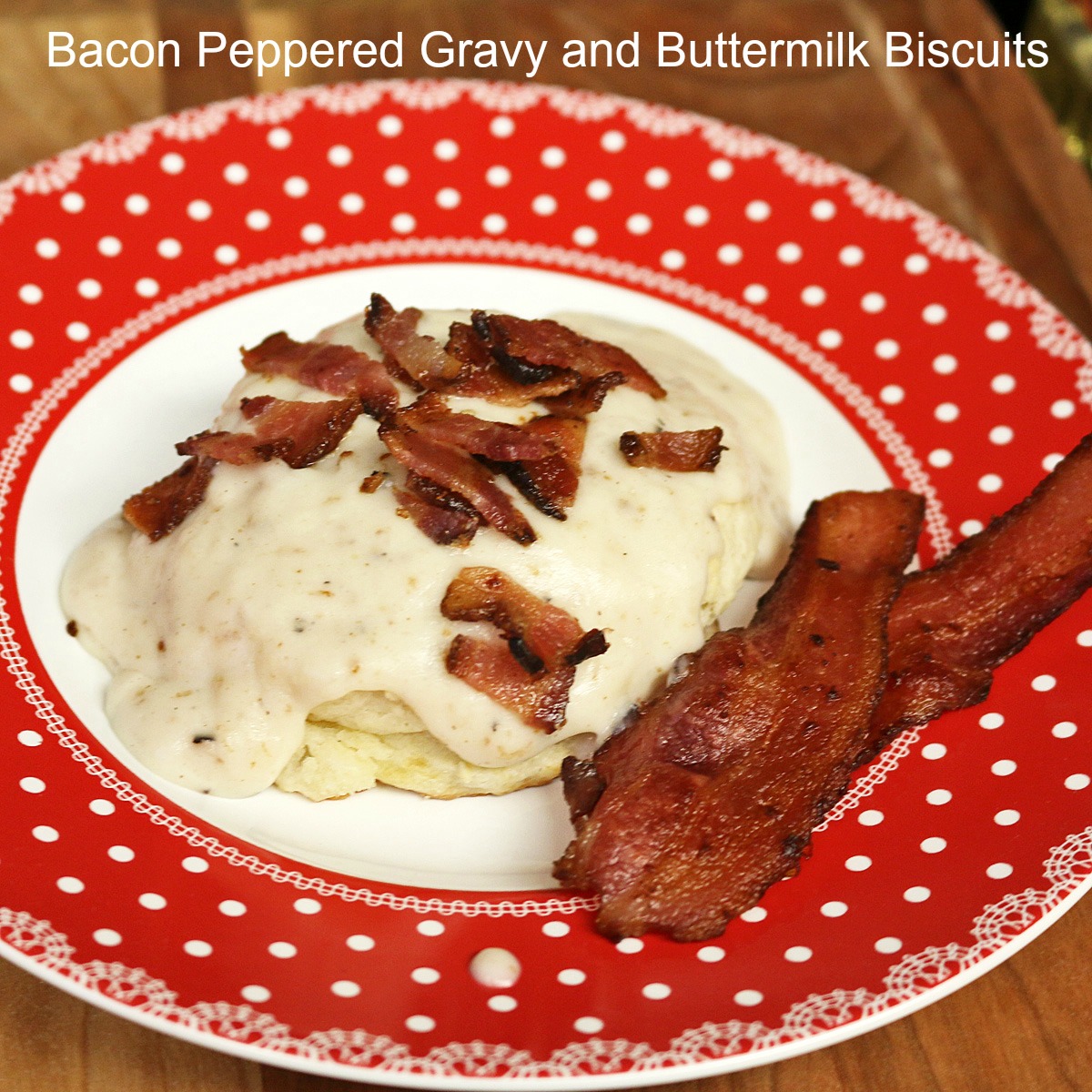 Bacon Peppered Gravy and Buttermilk Biscuits
So I shared with you last night right after dinner, my recipe for Breakfast Fried Rice that I saw bacon gravy in my future soon. I knew I wanted to make bacon gravy with some of this Peterson's bacon as soon as I had my first piece. Biscuits and Gravy are my go to comfort food and I shouldn't being eating this but I can't help myself. This bacon was my treat for the month because bacon doesn't get on the menu here at home lately. So you are going to only get one picture of this dish because I was going to have mine while it was still hot!
I made my favorite Biscuit recipe that I use when I don't feel like rolling out biscuits. They come together in half of the time of any other biscuit I've made. You melt the butter in the microwave and when melted add a cup of buttermilk. Stir after a minute until the butter clumps up on the buttermilk. These are a tender crumbed biscuit and they are also very light. Then add the remaining ingredients and scoop out onto a cookie sheet. I flatten them a bit with the back of the scoop but I don't think you really need to.
Bacon Peppered Gravy and Buttermilk Biscuits
Recipe type:
Breakfast, Comfort, Brunch
Prep time:
Cook time:
Total time:
Bacon Peppered Gravy topped with Bacon over a Biscuit.
Ingredients
4 slices bacon
Gravy
2 teaspoons bacon grease from cooked bacon above
2 tablespoons flour
1 cup milk
salt
pepper to taste
Instructions
Preheat the oven if making biscuits.
Fry the bacon in a pan you can make the gravy in. I used a saute pan. Drain bacon on a paper towel when cooked
Remove excess bacon grease from pan. I save it in a small jar in the refrigerator for a quick bacon flavor boost. Stir in the flour.
With a whisk stir in the milk. Cook until thickened.
Want to try another of our breakfast recipes?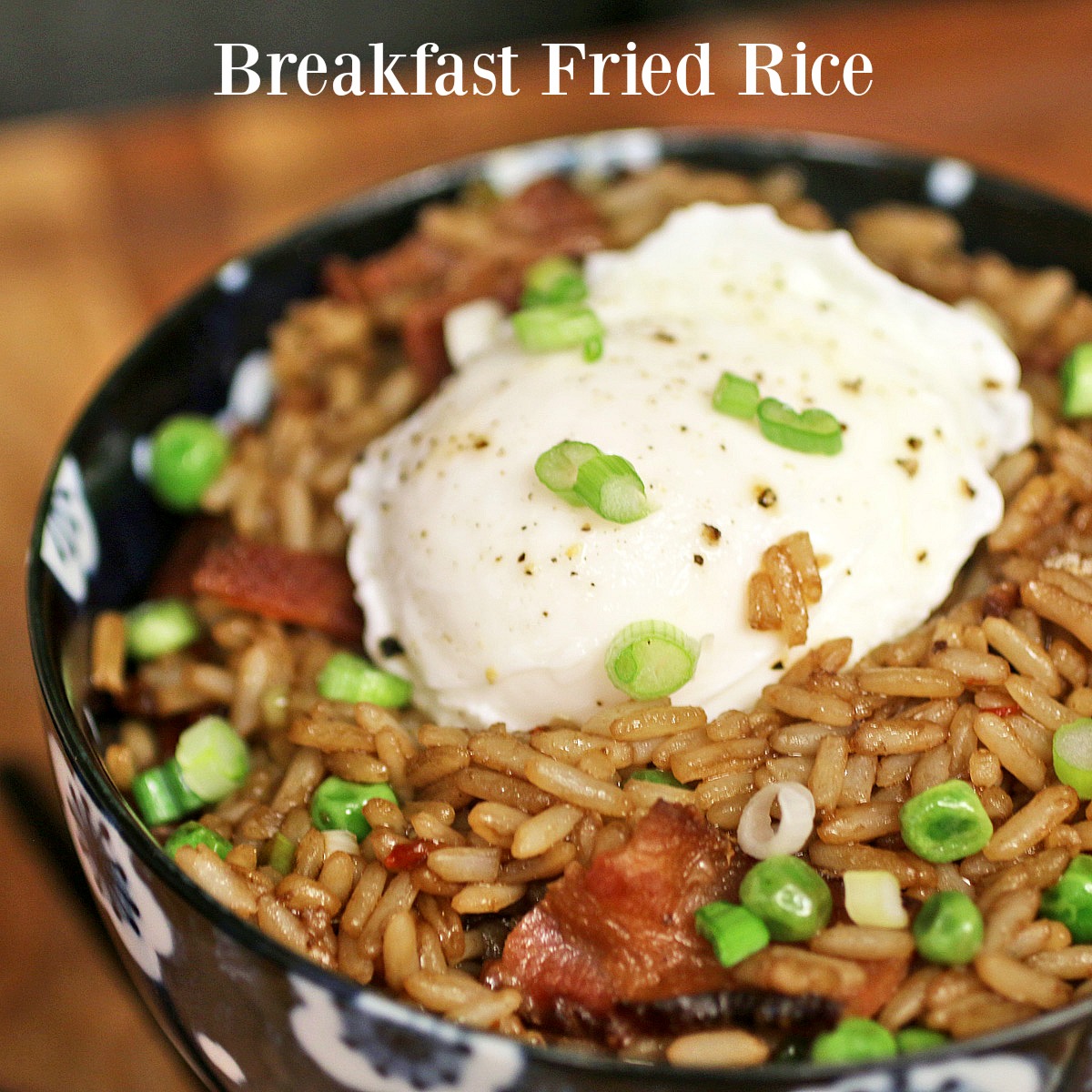 Breakfast Egg Rolls with Sausage Gravy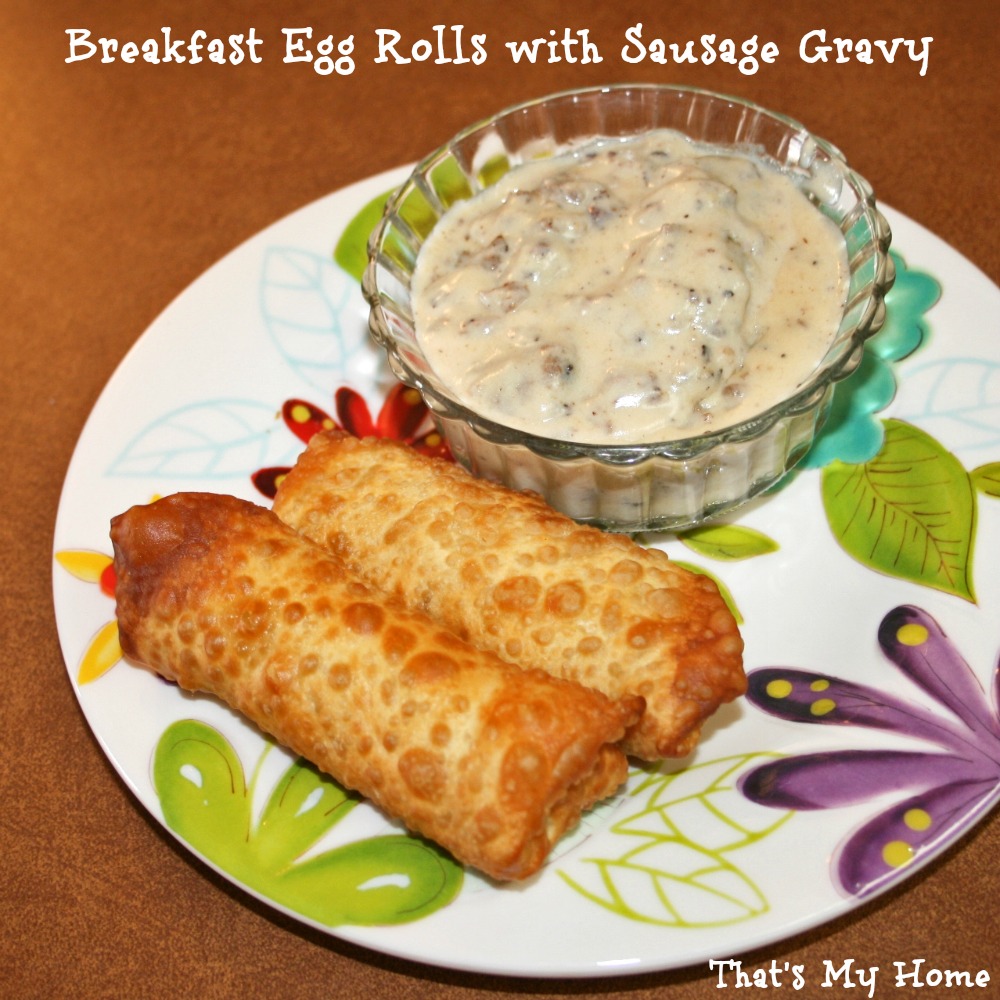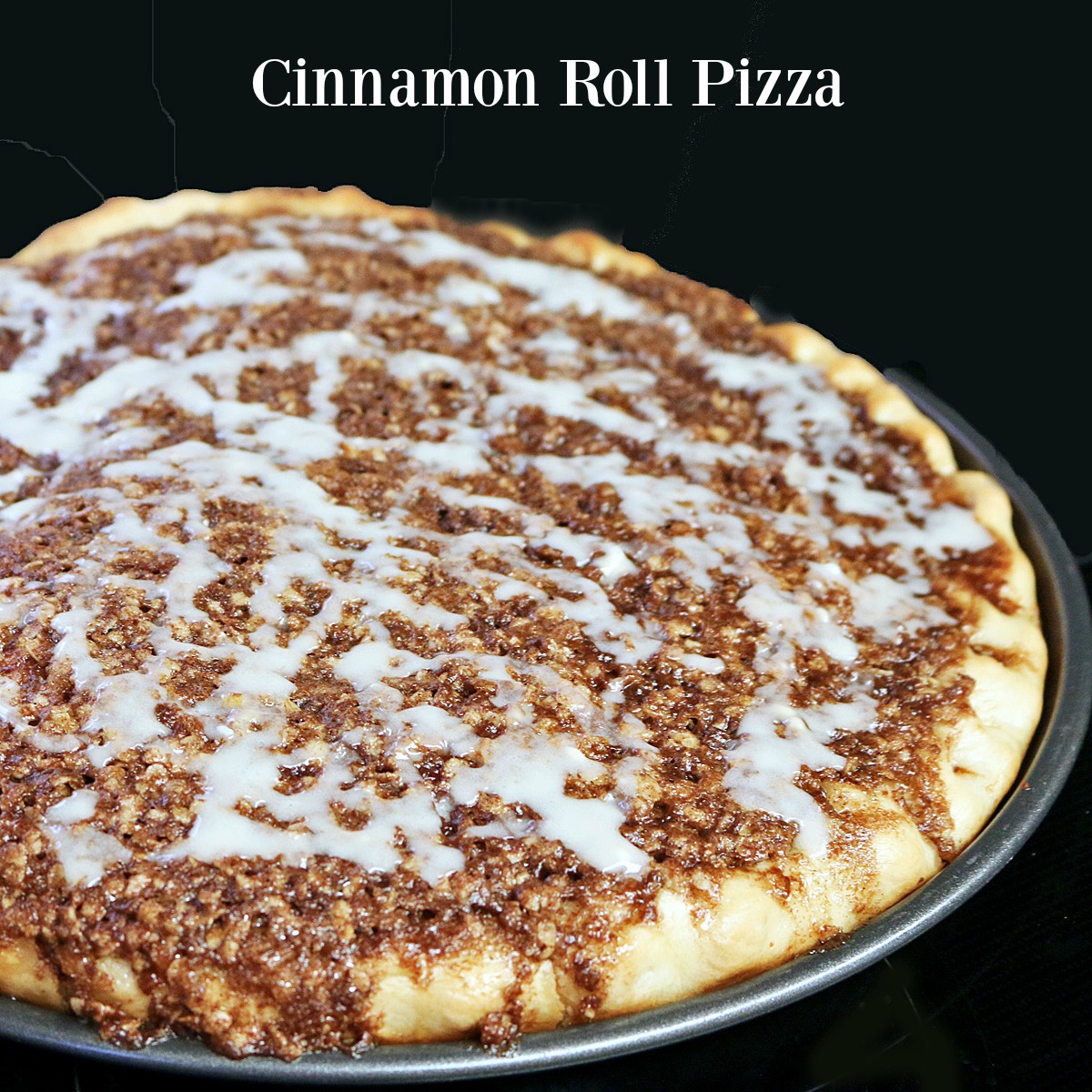 Pin It!