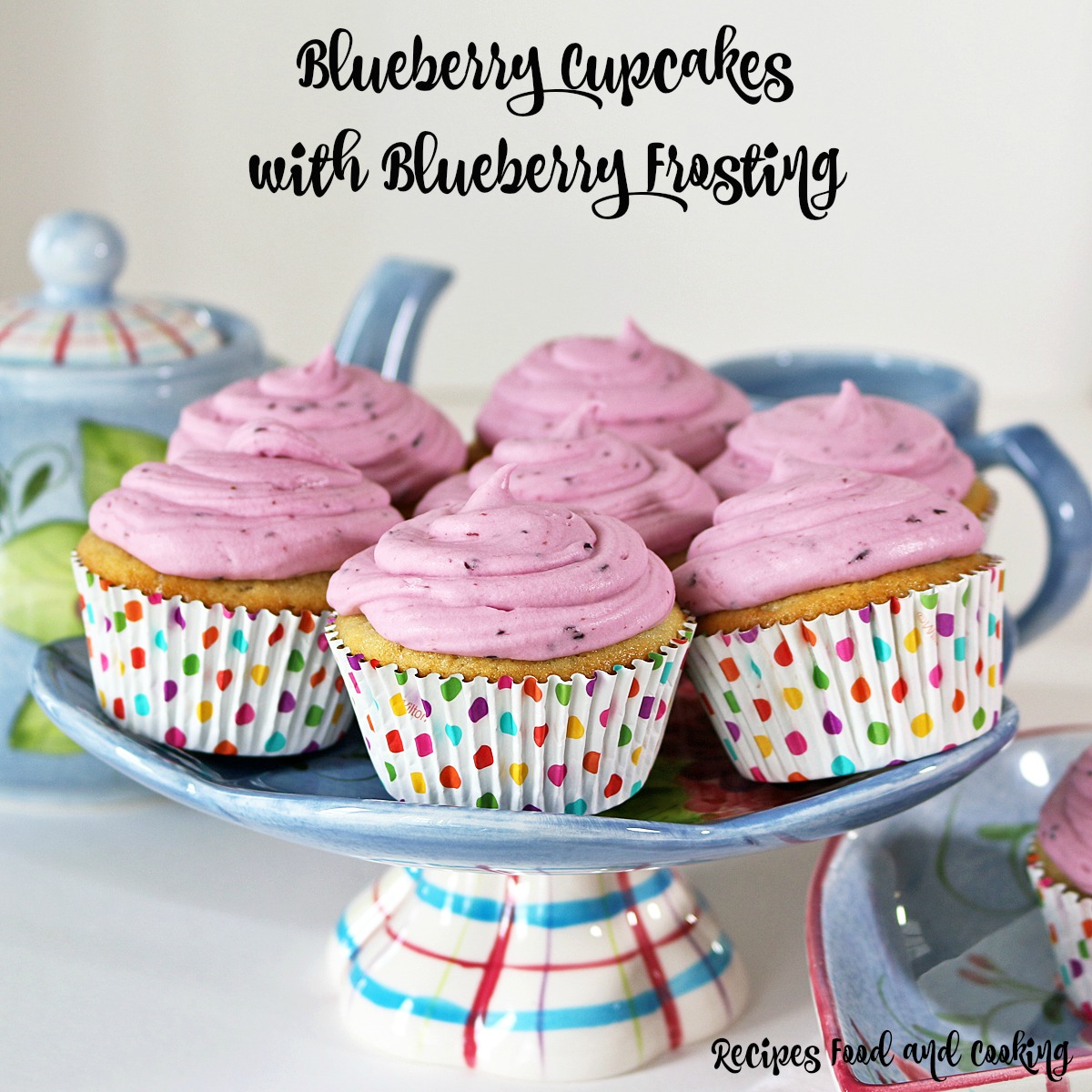 Blueberry Cupcakes
Our birthday girl wanted blueberry cake the week before her birthday and then changed to a flower cake much to the relief of her father. We went up to take her for a birthday lunch and then a little shopping. She turned 5 and we thought we were taking her to Justice for some new clothes but our birthday girl had other ideas. We took her to lunch at a restaurant she picked called 365 up at Wiregrass. We had panini's and they were pretty good and gelato for dessert.
As we were walking out the door she told us she wanted to go to Build a Bear which just happened to be across the street and watching her walk over there you could just see how happy she was. She went straight to a Unicorn and just stood there gazing at it. We had been told she wanted a unicorn (we got at a toy store) for Christmas but no mention of Build a Bear. It was pretty apparent that she didn't care about Justice, she just had eyes for the unicorn. When we were leaving the mall, her holding her unicorn she whispered, "I finally got it".  She was so happy…
When we got back to the house it was time for blueberry cupcakes. Usually she will only eat the frosting but much to my surprise after she licked off the frosting she ate the entire cupcake.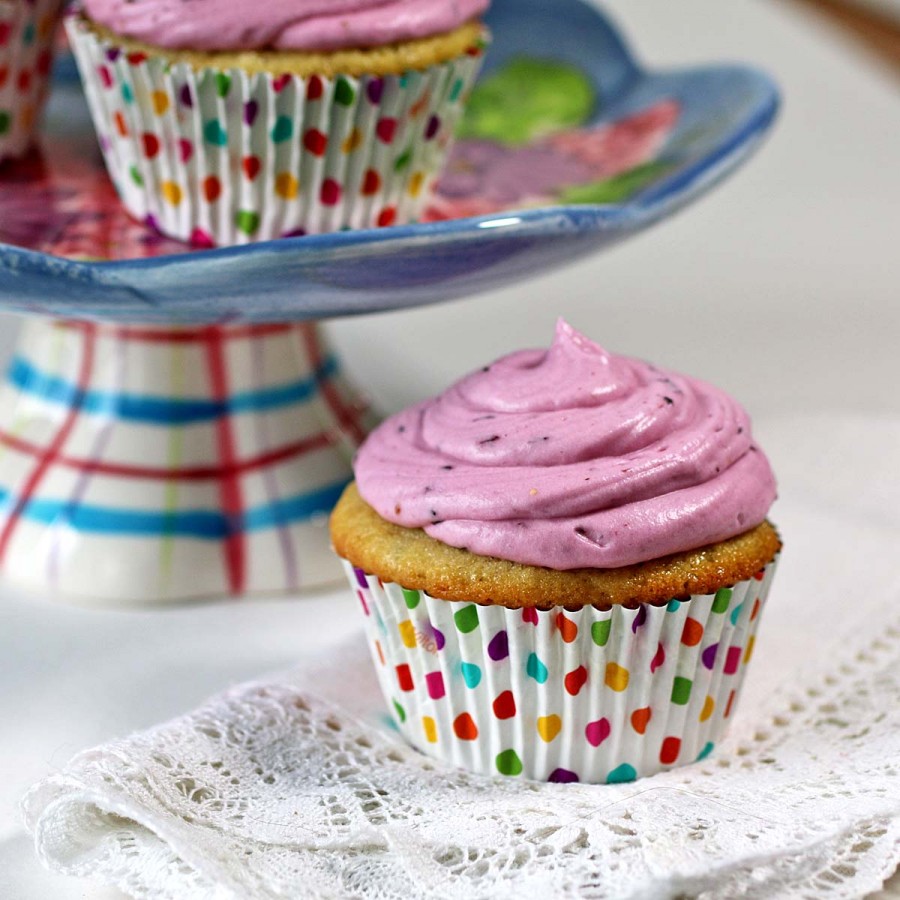 This is a recipe I adapted from the recipe I made last week for a Strawberry Cake. I love that recipe, it may just be my go to recipe for a while. It is so good. A few adaptations and it became a yellow cake full of blueberries.
The frosting is a cream cheese frosting with blueberries in it too. I put them in frozen and they quickly broke down and blended into the frosting. Because of the berries you may need more or less of the confectioner's sugar in the frosting. I used just over 4 cups with 1 cup of frozen berries. Depending on how juicy your berries are will dictate how much confectionery sugar you'll need.
Blueberry Cupcakes
Prep time:
Cook time:
Total time:
Blueberry Cupcakes are made with moist yellow cake full of blueberries with a cream cheese blueberry frosting.
Ingredients
Cupcakes
2 cups all purpose flour
1 teaspoon baking powder
1/2 teaspoon baking soda
1/8 teaspoon salt
1 1/3 cups low fat buttermilk
1 teaspoon vanilla
1/2 cup butter, at room temperature
1 1/2 cups sugar
2 eggs
1 1/2 cups blueberries - I used frozen
Frosting
1/2 cup butter - softened
4 oz. cream cheese
1 cup blueberries
3 - 4 cups confectionery sugar
1 teaspoon vanilla
Instructions
Preheat oven to 350 degrees. Put paper liners in a cupcake pan.
Measure out the dry ingredients and combine. Set aside.
Add the butter and sugar to your mixing bowl. Beat until light and fluffy, about 4 minutes.
Add the eggs one at a time. Mix in well before adding the other egg. Add the vanilla.
Measure out buttermilk. Add half of the buttermilk and half of the flour mixture. Beat with a whisk attachment until combined. Add remaining buttermilk and flour.
Fold in the blueberries. Scoop batter into prepared cupcake pans. Bake for 18 - 20 minutes. Cool.
For the frosting mix together the butter and cream cheese. Add the blueberries and mix for a couple of minutes. Add the vanilla, Add 3 cups of confectionery sugar. Continue to beat for several minutes. If the frosting is not thick enough add another cup of confectionery sugar. Beat until light and fluffy. Pipe frosting onto tops of cupcakes. Refrigerate. Take out of refrigerator 30 minutes before serving.
Source: That's My Home
 Maybe you'd like to try our cupcake recipe for?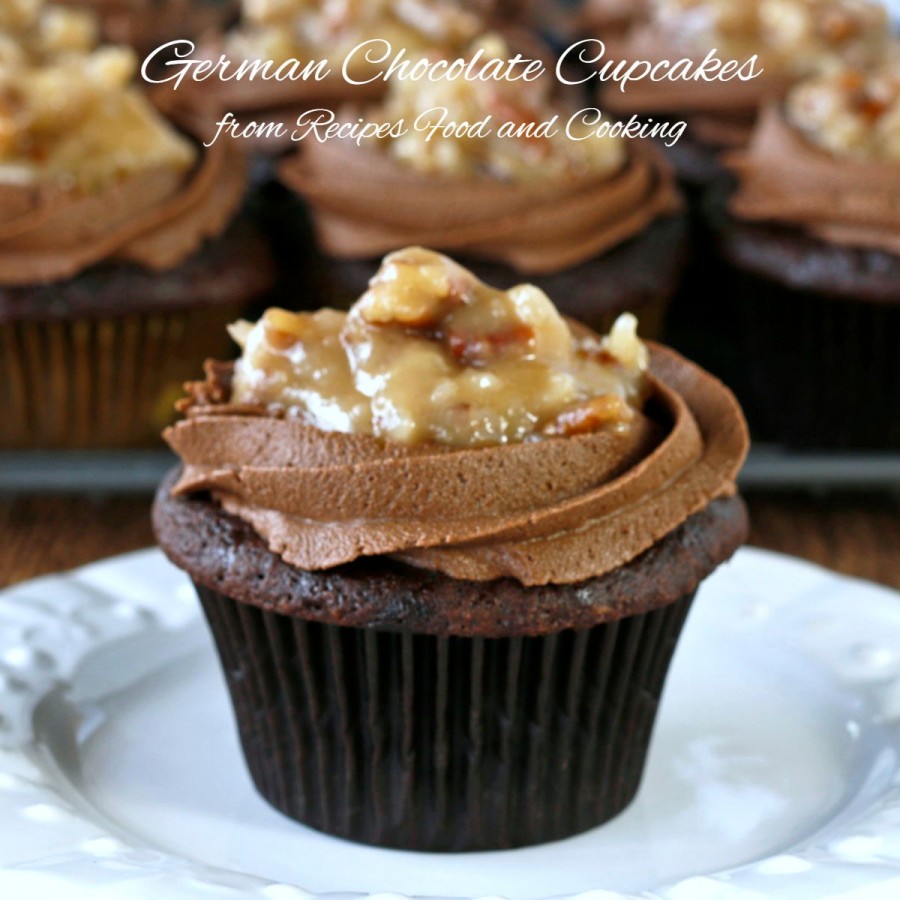 Chocolate Cupcakes with Ganache and Cream Cheese Frosting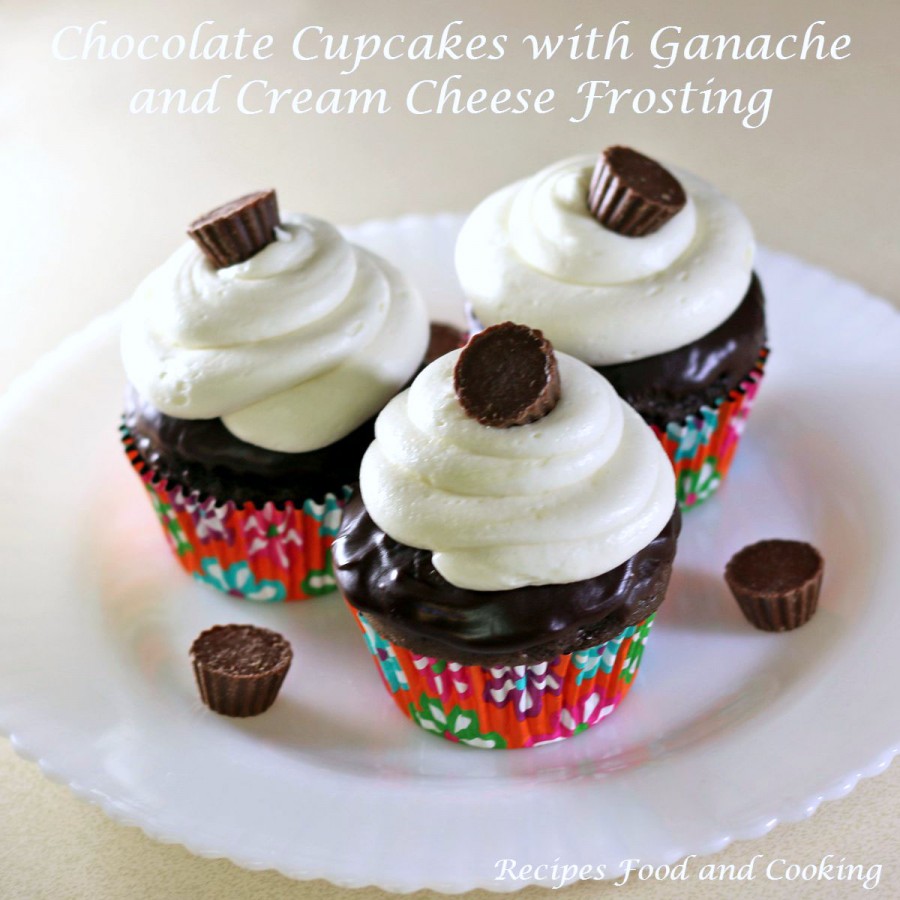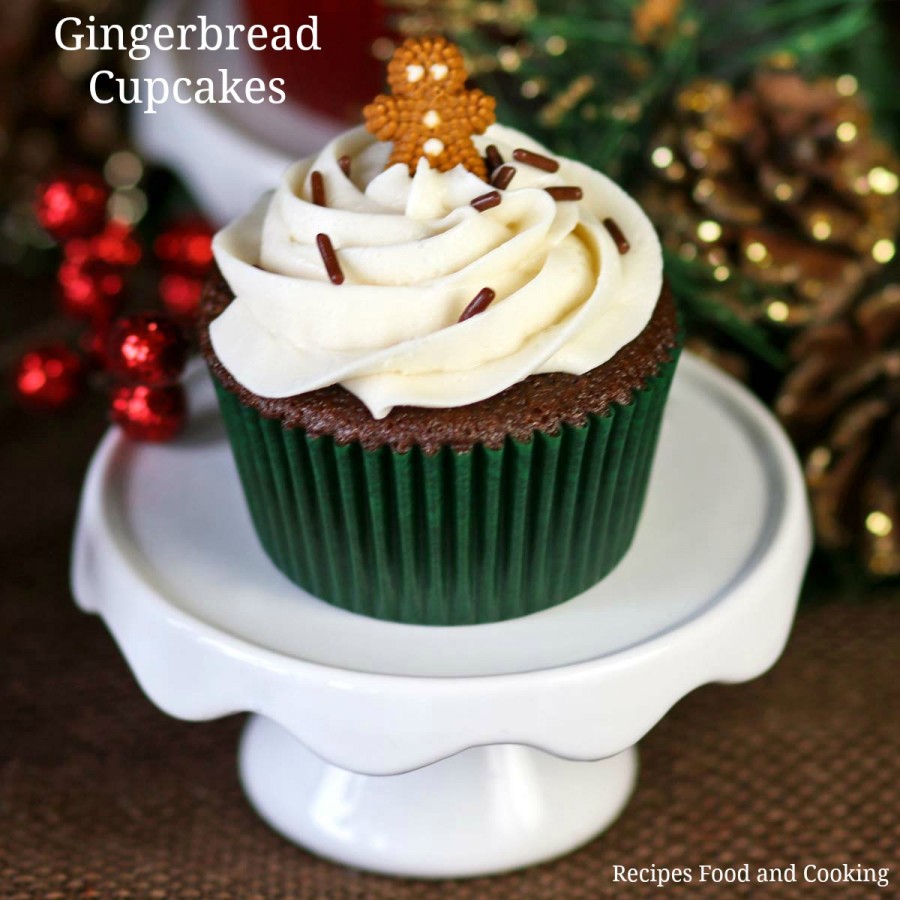 Pin It!